Search Results - Missouri
---
The state of Missouri is one of the most populated states in the country with almost 6 million residents according to the 2010 census. The state sports a diverse number of industries that contribute to its gross state product and thus helps give rise to a wide variety of commercial real estate listings and investment opportunities. Diverse products are manufactured including electrical equipment, machinery, and chemicals.
Mining in various forms, including coal mining, takes place in Missouri. Missouri is also one of the world's top areas for limestone, which is essential for the production of concrete.
There is a large and long tradition of beer manufacturing in the state as well as agriculture throughout the state's commercial rural land. Missouri is one of the nation's leading agricultural states and is one of the top states for the production of livestock.
Missouri commercial real estate listings, buildings and industrial space are quite plentiful both in the state's largest cities, such as St. Louis and Kansas City, which have approximate populations of 319,294 and 459,787 respectively. Those interested in investment property and retail space will find that Missouri has much to offer.
Retail - 106 E Pine Street, Strafford, MO
$150,000
4,800 Sq. Ft.
This building has a lot of history and character packed into 4800 total sq ft.
Retail - 114 W Harrison, Kirksville, MO
$450,000
10,320 Sq. Ft.
THINK BIG PICTURE! Let your CREATIVITY run WILD! Over 10,000 Sq. Ft.
Industrial - 1710 W Osage, Pacific, MO
$920,000
5,160 Sq. Ft.
Looking for a high visibility location for your business? Well this is the place!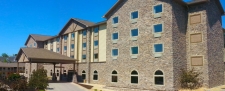 Hotel - 3005 Green Mountain Road, Branson, MO
$5,000,000
140,527 Sq. Ft. on 4.45 acres
Hospitality Building for Sale in Branson - 140,527 SF
---
Others - 3257 East Outer Road, Scott City, MO
$999,000
1,740 Sq. Ft. on 4 acres
This property offers approximately 350 Ft. of Highway frontage and housed an Animal Health Clinic.
Others - RR 1 Box 1480, Glen Allen, MO
$140,000
4,880 Sq. Ft. on 4 acres
There is a mobile home pad on the property. You could live one property and have a nice business.
Others - 201 S New Madrid Street, Sikeston, MO
$149,900
2,700 Sq. Ft.
This property is located just north of the Standard Democrat building. It is priced BELOW appraisal.
---
Others - Rangleline Hwy 763, Columbia, MO
$649,000
3.96 acres
3.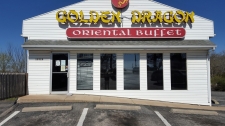 Retail - 15920 US Hwy. 160, Forsyth, MO
$195,000
3,160 Sq. Ft. on 0.47 acres
Retail Building for Sale in Forsyth - 3,160 SF
Industrial - 317 Highway 50, Union, MO
$192,500
4,388 Sq. Ft.
A SUPERBLY LOCATED INVESTMENT OPPORTUNITY READY FOR YOU NOW!!
Industrial - 0 Hwy AT&100, Villa Ridge, MO
$3,037,003
Prime 11.6 acres of ground, located just off 1-44.
Industrial - 0 Huxel,lot16 River city, Washington, MO
$1,829,520
Prime commercial land is site ready.Hwy 100 frontage. All utilities available. In city limits.
Industrial - 1426 W Hwy 50, Linn, MO
$355,000
NOW IS A GREAT TIME TO INVEST & THIS PARK HAS AWESOME POTENTIAL FOR HIGHER MONTHLY INCOME!
Industrial - 1 Youngridge DR, Union, MO
$198,000
4,550 Sq. Ft.
MOTIVATED SELLER WILL CONSIDER LEASE, LEASE PURCHASE, OR STRAIGHT SALE.
Industrial - 214 N 1st, Pacific, MO
$298,000
5,400 Sq. Ft.
Wow the price has been slashed to make this great investment property with so much potential an even
Industrial - 0 N Church, Union, MO
$69,900
High traffic count. Zoning is B-2, Highway Business District. 495 feet of Hwy 47 frontage.
Multi-family - 689 International AVE, Washington, MO
$79,900
This lot is zoned commercial, but the city will zone to multifamily. R-3.
Industrial - 0 W St. Joseph ST, Perryville, MO
$60,000
A level lot with access from 2 streets has unlimited commercial potential.
Industrial - 202 W Saint Joseph ST, Perryville, MO
$258,000
15,572 Sq. Ft.
This is a business opportunity of a lifetime. Over 15,000 sq. ft in this 2 story brick building.
Industrial - 0 S Hwy 51, Perryville, MO
$300,000
Calling all investors or developers!
---