Search Results - Missouri
---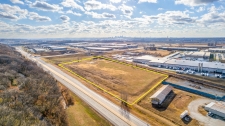 Land - SWC MO-9 & Van De Populier Rd, Riverside, MO
$599,000
14.02 acres
14-Acres Prime Highway Industrial Land | Auction
Multi-Use - 7521-7565 Ravensridge Road, St. Louis, MO
$1,650,000
17,980 Sq. Ft. on 2.17 acres
Georgetown Center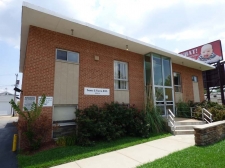 Office - 4224 Watson Road, St. Louis, MO
$927,680
5,500 Sq. Ft. on 10003 acres
South City Medical Office Building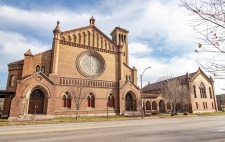 Multi-family - 500 N Kingshighway Blvd, St. Louis, MO
$2,995,000
39,751 Sq. Ft. on 1.22 acres
CWE Multi-Family Redevelopment Opportunity
Industrial - 32 N. Florissant Rd, Ferguson, MO
10,096 Sq. Ft. on 0.49 acres
Ferguson Motors
Office - 4800 Mexico Rd, St. Peters, MO
$1,470,000
14,000 Sq. Ft. on 2 acres
Tri-County Medical Office Building
Multi-Use - 3904 Delmar Blvd, St. Louis, MO
$1,400,000
7,941 Sq. Ft. on 0.52 acres
Central West End Building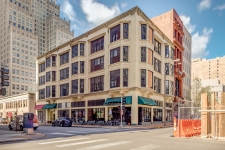 Office - 217 N. 10th St, St. Louis, MO
$1,690,000
24,370 Sq. Ft. on 0.13 acres
Pennsylvania Building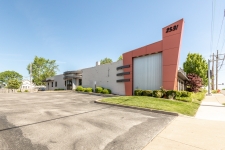 Office - 2531 S. Big Bend Blvd, St. Louis, MO
$1,860,000
9,330 Sq. Ft. on 0.31 acres
Maplewood Office Building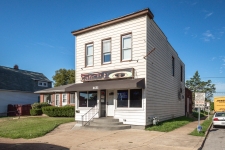 Multi-Use - 4631 Morganford Rd, St. Louis, MO
$185,000
1,924 Sq. Ft. on 2295 acres
Bevo Mill Mixed Use Building
Office - 701 Third St, Chillicothe, MO
$59,900
572 Sq. Ft.
Great Opportunity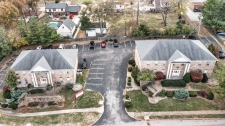 Office - 116 & 140 Cliff Cave Rd, St. Louis, MO
$1,799,000
18,558 Sq. Ft. on 0.79 acres
Cliff Cave Office Park
Industrial - 1404 N Highway 21, Ironton, MO
$600,000
22,325 Sq. Ft.
Property was the former ALCO retail located in Ironton, MO.
Industrial - 137 Blackjack Lane, Pineville, MO
$223,000
1,200 Sq. Ft.
Fabulous shop building/barn/rental area. Single wide could be used as an office.
Industrial - 0 Hunt Road, Farmington, MO
$2,474,550
Imagine the possibilities! Multiple use property. Presently adjoins Farmington city limits.
Industrial - 0 Highway 21, Ironton, MO
$296,000
Here is your opportunity to develop a beautiful piece of property located in Arcadia Valley, it's ju
Industrial - 305 W Columbia, Farmington, MO
$679,000
19,729 Sq. Ft.
Think outside the box...
Industrial - 135 S Mine La Motte Street, Fredericktown, MO
$37,500
Level and cleared commercial lot, zoned C-1. Prime location in the heart of Fredericktown.
Industrial - 215 Washington Street, Farmington, MO
$265,000
2,820 Sq. Ft.
I N V E S T M E N T O P P O R T U N I T Y !!!
Industrial - 1400 S St. Joe Drive, Park Hills, MO
$269,900
1,947 Sq. Ft.
Turn key salon business in beautiful custom building only a few years old!
The state of Missouri is one of the most populated states in the country with almost 6 million residents according to the 2010 census. The state sports a diverse number of industries that contribute to its gross state product and thus helps give rise to a wide variety of commercial real estate listings and investment opportunities. Diverse products are manufactured including electrical equipment, machinery, and chemicals.
Mining in various forms, including coal mining, takes place in Missouri. Missouri is also one of the world's top areas for limestone, which is essential for the production of concrete.
There is a large and long tradition of beer manufacturing in the state as well as agriculture throughout the state's commercial rural land. Missouri is one of the nation's leading agricultural states and is one of the top states for the production of livestock.
Missouri commercial real estate listings, buildings and industrial space are quite plentiful both in the state's largest cities, such as St. Louis and Kansas City, which have approximate populations of 319,294 and 459,787 respectively. Those interested in investment property and retail space will find that Missouri has much to offer.
---