Search Results - Missouri
---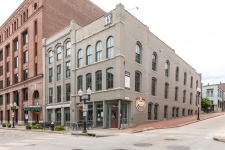 Office - 714 North 2nd Street, St. Louis, MO
$12 SqFt/Year
1,964-3,257 SqFt
Historic Office Building for Lease located in Laclede's Landing Entertainment District of St.
Office - 9715 Olive Boulevard, Olivette, MO
$12 SqFt/Year
3,100 SqFt
Office Space in Olivette
Office - 4045 N St. Peters Pkwy, St. Peters, MO
$8 SqFt/Year
1,200-3,467 SqFt
St. Peters Office Building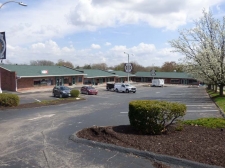 Multi-Use - 1365-1395 Covington Manor Lane, St. Louis, MO
$10 SqFt/Year
1,000-5,250 SqFt
South County Shopping Center Available for Lease.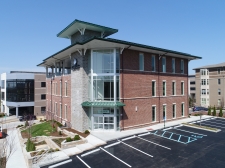 Office - 844 North New Ballas Court, Creve Coeur, MO
$25 SqFt/Year
2,303-5,377 SqFt
FIRST GREEN COMMERCIAL BUILDING IN CREVE COEUR
Office - 1301 Dr. Martin Luther King Dr, St. Louis, MO
$8 SqFt/Year
7,672-24,441 SqFt
Creative Commercial for Lease in Downtown St. Louis
Office - 10016 Office Center Avenue, St. Louis, MO
$12 SqFt/Year
1,250 SqFt
Office Center Avenue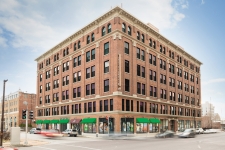 Retail - 625 North Euclid Avenue, St. Louis, MO
1,758-8,186 SqFt
Central West End Retail/Office Space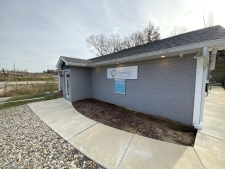 Office - 3601 Commerce Drive, Arnold, MO
$16 SqFt/Year
1,104 SqFt
Have 2-Offices Suites For Lease Northern Jefferson County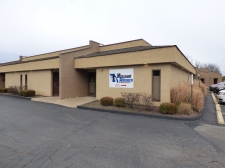 Office - 8-20 Worthington Access, Maryland Heights, MO
$10 SqFt/Year
1,272-6,024 SqFt
Maryland Heights Office Building
Multi-Use - 1000 Washington Ave, St. Louis, MO
$15 SqFt/Year
2,646 SqFt
The Lofts at 1000 Retail Storefront
Retail - 4344 Osage Beach Pkwy, Osage Beach, MO
$7 SqFt/Year
8,000 SqFt
Osage Beach Free-Standing Retail Building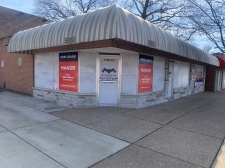 Multi-Use - 5800-5804 Hampton Ave, St. Louis, MO
$18 SqFt/Year
637-1,911 SqFt
South City Office/Retail Space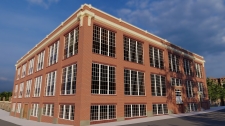 Multi-Use - 2311-2337 Texas Avenue, St. Louis, MO
14,000-28,000 SqFt
The Excelsior Leader Lofts Redevelopment Project
Retail - 6155 S. Grand Blvd, St. Louis, MO
$6 SqFt/Year
300-24,250 SqFt
Holly Hills Retail Building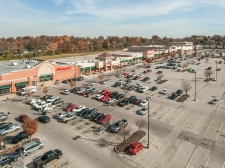 Retail - 8023 W. Florissant Ave, Jennings, MO
$20 SqFt/Year
1,226-2,000 SqFt
Plaza on the Boulevard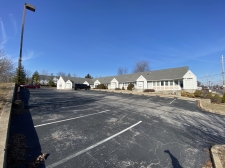 Multi-Use - 9785 Mackenzie Rd, Affton, MO
$13.50 SqFt/Year
1,000-2,000 SqFt
Affton Dental & General Office Space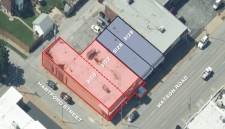 Retail - 3120 Watson Rd, St. Louis, MO
$12 SqFt/Year
6,294 SqFt
Restaurant Space in South City Available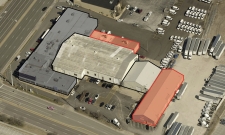 Industrial - 189 James S. McDonnell Blvd, Hazelwood, MO
$6 SqFt/Year
9,000 SqFt
Hazelwood Industrial Space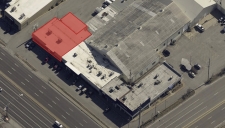 Retail - 5900-5914 N. Lindbergh Blvd, Hazelwood, MO
$12 SqFt/Year
1,200-6,000 SqFt
Lindbergh Retail Center
The state of Missouri is one of the most populated states in the country with almost 6 million residents according to the 2010 census. The state sports a diverse number of industries that contribute to its gross state product and thus helps give rise to a wide variety of commercial real estate listings and investment opportunities. Diverse products are manufactured including electrical equipment, machinery, and chemicals.
Mining in various forms, including coal mining, takes place in Missouri. Missouri is also one of the world's top areas for limestone, which is essential for the production of concrete.
There is a large and long tradition of beer manufacturing in the state as well as agriculture throughout the state's commercial rural land. Missouri is one of the nation's leading agricultural states and is one of the top states for the production of livestock.
Missouri commercial real estate listings, buildings and industrial space are quite plentiful both in the state's largest cities, such as St. Louis and Kansas City, which have approximate populations of 319,294 and 459,787 respectively. Those interested in investment property and retail space will find that Missouri has much to offer.
---