Search Results - Missouri
---
The state of Missouri is one of the most populated states in the country with almost 6 million residents according to the 2010 census. The state sports a diverse number of industries that contribute to its gross state product and thus helps give rise to a wide variety of commercial real estate listings and investment opportunities. Diverse products are manufactured including electrical equipment, machinery, and chemicals.
Mining in various forms, including coal mining, takes place in Missouri. Missouri is also one of the world's top areas for limestone, which is essential for the production of concrete.
There is a large and long tradition of beer manufacturing in the state as well as agriculture throughout the state's commercial rural land. Missouri is one of the nation's leading agricultural states and is one of the top states for the production of livestock.
Missouri commercial real estate listings, buildings and industrial space are quite plentiful both in the state's largest cities, such as St. Louis and Kansas City, which have approximate populations of 319,294 and 459,787 respectively. Those interested in investment property and retail space will find that Missouri has much to offer.
Office - 1210 Washington Ave, Saint Louis, MO
$12-24/SqFt/Year
335-1,820 SqFt
Washington Ave Retail/Office For Lease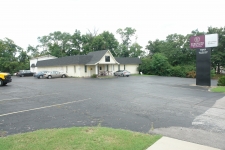 Office - 9147 Watson Road, Crestwood, MO
$13.89-15.13/SqFt/Year
464-1,512 SqFt
Watson Rd-Crestwood Office Space for Lease located in the Berkshire Hathaway HomeServices Advantage
Retail - 1611 N Campbell Avenue, Springfield, MO
4,478 SqFt
Turn-key ready!
Office - 889 E State Hwy. 76, Branson, MO
$12/SqFt/Year
700 SqFt
Branson Office Space for Lease - 1 space available from 700 SF to 700 SF
---
Industrial - 5565 Gretna Rd., Branson, MO
$11.1/SqFt/Year
1,000-3,000 SqFt
Branson Industrial Space for Lease - 1 space available from 1,000 SF to 3,000 SF
Retail - 1753 W James River Road, Ozark, MO
1,750 SqFt
Great opportunity to start your own salon.
Office - 2760 E Sunshine Street, Springfield, MO
1,888 SqFt
Does your office need visibility, this location on East Sunshine provides that.
---
Retail - 636 W Republic Road 124, Springfield, MO
700 SqFt
Great little space, 700 square feet, of Retail or Office space with Republic Rd visibility, lots of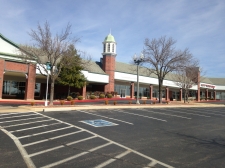 Retail - 4562 N. Gretna Rd., Branson, MO
$5-7.5/SqFt/Year
2,500-8,652 SqFt
Branson Retail Space for Lease - 4 spaces available from 2,500 SF to 8,652 SF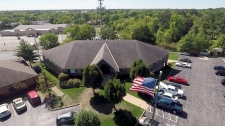 Office - 10024 Office Center, St. Louis, MO
$0.13/SqFt/Month
2,857 SqFt
South County Office Suite Available from 647-2857 SF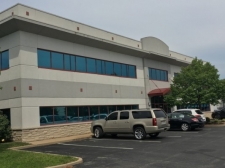 Office - 17813 Edison, Chesterfield, MO
$1/SqFt/Month
2,192-4,764 SqFt
This Modern (2002) 2-Story Office Warehouse Building currently has 2 offices suites available; Suite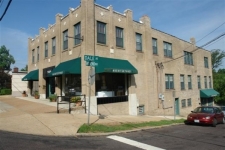 Retail - 7905 Big Bend Blvd, Webster Groves, MO
$1.33/SqFt/Month
1,700 SqFt
Webster Groves Retail/Office For Lease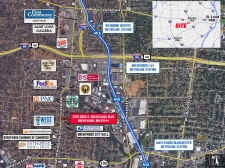 Retail - 2310--2326 S. Brentwood Blvd, St. Louis, MO
$1.33/SqFt/Month
654-1,308 SqFt
Small Affordable Retail Office For Lease located in High Traffic Corridor of St. Louis County
Office - 2750 E Sunshine Street, Springfield, MO
4,200 SqFt
Beautiful wood work in 2 large spacious offices with private restrooms.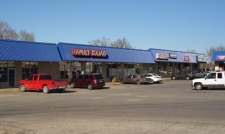 Retail - 5228 Blue Ridge Blvd, Raytown, MO
Blue Ridge Plaza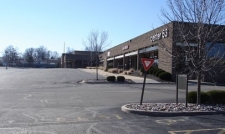 Retail - 6214 Raytown Trafficway , Raytown, MO
Center 63 Shopping Center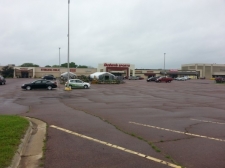 Retail - 308 S State st , Fairmont, MO
Five Lakes Centre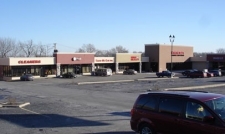 Retail - 6217 Blue Ridge Blvd, Raytown, MO
Raytown Plaza

Retail - 11503- 11571 East 63rd St , Raytown, MO
Woodson Village
Office - 100 Branson Creek Blvd. , Hollister, MO
$7.13/SqFt/Year
3,367 SqFt
Hollister Office Space for Lease - 1 space available from 3,367 SF to 3,367 SF
---