Search Results - Missouri
---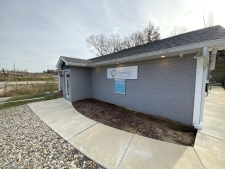 Office - 3601 Commerce Drive, Arnold, MO
$6-16/SqFt/Year
1,104 SqFt
Have 2-Offices Suites For Lease Northern Jefferson County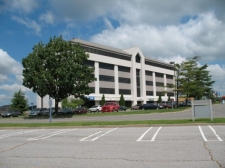 Office - 3065 William Street, Cape Girardeau, MO
$17-20/SqFt/Year
976-1,661 SqFt
Auburn Park Place Office Lease Space Available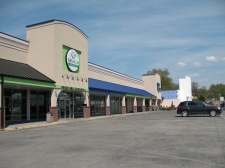 Office - 2106 William, Cape Girardeau, MO
$10.5-12/SqFt/Year
3,286 SqFt
3,286 SF Retail Space
Retail - 700 E. Jackson Blvd., Jackson, MO
$4/SqFt/Year
16,540 SqFt
16,540 SF Former Car Dealership Property For Lease
Office - 1210 Washington Ave, St. Louis, MO
$12-24/SqFt/Year
335-1,820 SqFt
Washington Ave Retail/Office For Lease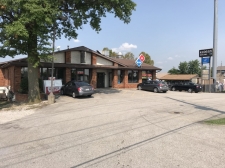 Office - 5661 Telegraph Road, St. Louis, MO
$14-24.61/SqFt/Year
260-1,352 SqFt
South County Telegraph Rd Office Suites For Lease from small starter/single person to larger multi-u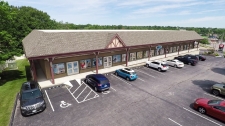 Office - 4451 Telegraph Rd, St. Louis, MO
$15.45/SqFt/Year
1,250 SqFt
1250 SF Professional Office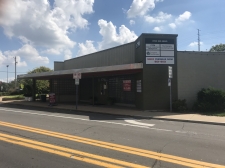 Office - 8730 Big Bend Blvd., Webster Groves, MO
$39.14-44.08/SqFt/Year
164-328 SqFt
Office Space for Lease From $349 per Month-Larger Suites also Available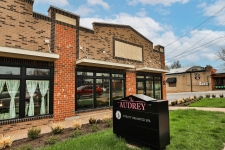 Office - 25 W. Moody, Webster Groves, MO
$18/SqFt/Year
2,500 SqFt
Webster Groves Professional Office For Lease
Office - 10016 Office Center Avenue, St. Louis, MO
$14/SqFt/Year
1,886 SqFt
Office Center Avenue
Office - 3615 W Broadway Blvd, Sedalia, MO
$12/SqFt/Year
Class A office Space. Located in the Lover level of US Bank.
Retail - 2650 Cherokee St, St. Louis, MO
$14/SqFt/Year
2,500 SqFt
Cherokee Street Commercial Space
Retail - 3040 W Broadway Suit 320, Sedalia, MO
$2824/SqFt/Month
1 SqFt
Sedalia Crossing Great retail spot. $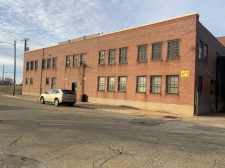 Storage - 2925 N. Market Street, St. Louis, MO
$4.5/SqFt/Year
1,000-11,662 SqFt
Dead Storage Warehouse Space Available
Office - 709 E Broadway, Sedalia, MO
-
Retail - 6125 Natural Bridge Ave, St. Louis, MO 63120, St. Louis, MO
$2.83-4/SqFt/Month
2,300 SqFt
Popeye's Building: Lease Starting $6500/Month | 6125 Natural Bridge Ave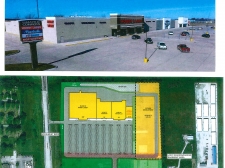 Retail - 2405 N Baltimore, Kirksville, MO
COMMERCIAL PROPERTY FOR LEASE!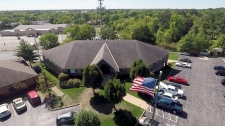 Office - 10024 Office Center, St. Louis, MO
$21.25/SqFt/Year
2,861 SqFt
South County Professional Office-2861 SF For Lease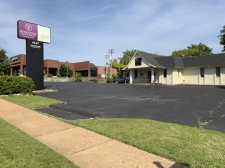 Multi-Use - 9147 Watson Rd, St. Louis, MO
$14-45.39/SqFt/Year
115-5,208 SqFt
5208 SF Crestwood Commercial For Lease 115 SF-5208 SF-Former Restaurant and Dental Office-Near Grant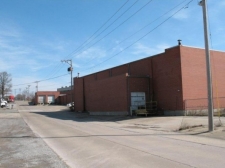 Industrial - 334 N. Broadview, Cape Girardeau, MO
$3-4/SqFt/Year
10,000-50,000 SqFt
Up to 50,000 SF of Warehouse Space Available
The state of Missouri is one of the most populated states in the country with almost 6 million residents according to the 2010 census. The state sports a diverse number of industries that contribute to its gross state product and thus helps give rise to a wide variety of commercial real estate listings and investment opportunities. Diverse products are manufactured including electrical equipment, machinery, and chemicals.
Mining in various forms, including coal mining, takes place in Missouri. Missouri is also one of the world's top areas for limestone, which is essential for the production of concrete.
There is a large and long tradition of beer manufacturing in the state as well as agriculture throughout the state's commercial rural land. Missouri is one of the nation's leading agricultural states and is one of the top states for the production of livestock.
Missouri commercial real estate listings, buildings and industrial space are quite plentiful both in the state's largest cities, such as St. Louis and Kansas City, which have approximate populations of 319,294 and 459,787 respectively. Those interested in investment property and retail space will find that Missouri has much to offer.
---