Search Results - Missouri
---
Industrial - 0 S Hwy 51, Perryville, MO
$345,000
Calling all investors or developers!
Industrial - 36 Miser Road, Noel, MO
$475,000
1,932 Sq. Ft.
Fantastic location off Hwy 71/49 with easy access off Hwy 71/49.
Industrial - 173 W Mountain Road, Washburn, MO
$1,500,000
2,000 Sq. Ft.
Fabulous opportunity for many things, campground, RV park, music venue, AirBNB, convenience store, f
Others - 424-444 S 9th St, Hannibal, MO
$159,000
9,009 Sq. Ft. on 1.25 acres
COMMERCIAL WAREHOUSE OPPORTUNTIY!!! Approximately 9009 square foot of office an warehouse space.
Others - 54691 State Highway 6, Edina, MO
$119,900
Excellent business opportunity.
Others - 29724 State Highway J, Golden, MO
$249,500
TURN KEY RESTAURANT MINUTES FROM TABLE ROCK LAKE!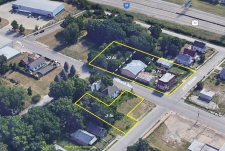 Others - 2017-2031 Indiana Ave., Kansas City, MO
$99,000
0.82 acres
Industrial Auction - 4 Parcels
Retail - 568 Elmont Road, Sullivan, MO
$300,000
NEW PRICE! Great building to start your business opportunities.
Others - 216 Main, Frankford, MO
$70,000
Investment opportunity. Check out this commercial building located in Frankford.
Others - 22889 Mo-64, Hermitage, MO
$995,000
13,000 Sq. Ft. on 5.8 acres
Other - Hermitage, MO
Others - 16287 US-60, Verona, MO
$399,900
6,640 Sq. Ft. on 18.5 acres
LOCATION-LOCATION-LOCATION Endless possibilities on this one.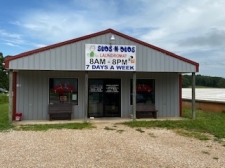 Business - 506 E. 7th Street, Mountain View, MO
$90,000
1,200 Sq. Ft.
Turnkey Laundromat
Multi-Use - 17795 Wild Horse Creek Rd, Chesterfield, MO
40,431 Sq. Ft. on 14.81 acres
Religious Facility in Chesterfield, MO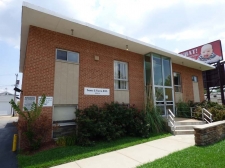 Office - 4224 Watson Road, St. Louis, MO
$927,680
5,500 Sq. Ft.
Fully-Occupied South City Office Building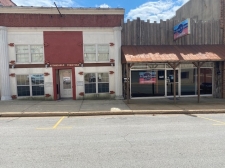 Multi-Use - 120 & 118 1st Street, Mountain Grove, MO
$89,900
4,300 Sq. Ft.
Possibilities are Endless- Two Buildings for one low Price!
Others - 300 W Fairview Avenue, King City, MO
$895,000
Senior housing, 72 beds (16 assisted living, 56 skilled nursing.) 29,887sqft and 6 acres.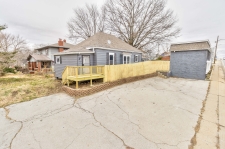 Retail - 1003 N. Liberty St., Independence, MO
$124,900
1,050 Sq. Ft. on 0.2 acres
Commercial space comes with house for sale at a low price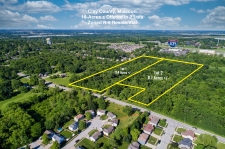 Land - 4547 N Bennington Ave., Kansas City, MO
$182,100
18 acres
Prime Residential Land | Clay County, Kansas City, MO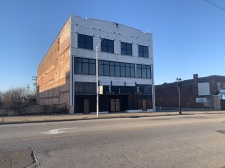 Retail - 5960-62 Dr Martin Luther King Drive, St. Louis, MO
$449,750
27,000 Sq. Ft. on 0.38 acres
Opportunity Zone Commercial Property For Sale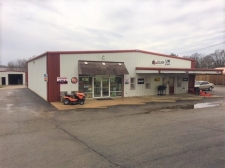 Retail - 1107 US Highway 60, Mountain View, MO
$350,000
4,320 Sq. Ft. on 1.42 acres
PRIME HIGHWAY COMMERCIAL BUILDING & PROPERTY
The state of Missouri is one of the most populated states in the country with almost 6 million residents according to the 2010 census. The state sports a diverse number of industries that contribute to its gross state product and thus helps give rise to a wide variety of commercial real estate listings and investment opportunities. Diverse products are manufactured including electrical equipment, machinery, and chemicals.
Mining in various forms, including coal mining, takes place in Missouri. Missouri is also one of the world's top areas for limestone, which is essential for the production of concrete.
There is a large and long tradition of beer manufacturing in the state as well as agriculture throughout the state's commercial rural land. Missouri is one of the nation's leading agricultural states and is one of the top states for the production of livestock.
Missouri commercial real estate listings, buildings and industrial space are quite plentiful both in the state's largest cities, such as St. Louis and Kansas City, which have approximate populations of 319,294 and 459,787 respectively. Those interested in investment property and retail space will find that Missouri has much to offer.
---