Search Results - Missouri
---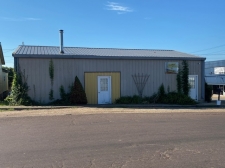 Multi-Use - 125 N. Elm Street, Mountain View, MO
$29,900
1,632 Sq. Ft.
1600 sq. ft. Storefront Window Building
Office - 800 Kumler St, Trenton, MO
$49,900
1,800 Sq. Ft. on 0.2 acres
Office Building or Warehouse
Retail - 3582 East Jackson Blvd, Jackson, MO
$1,555,000
4,615 Sq. Ft. on 2.04 acres
This newly-constructed building is strategically located between Cape Girardeau and Jackson Missouri
Industrial - 2415 W Saint Joseph ST, Perryville, MO
$105,000
Commercially zoned 11.05 acres+/- is waiting for development.
Industrial - 0 Hwy 51, Perryville, MO
$1,650,000
Highly visible location along Hwy 51 bypass. Opportunity for development. Zoned C-2.
Industrial - 0 S Hwy 51, Perryville, MO
$345,000
Calling all investors or developers!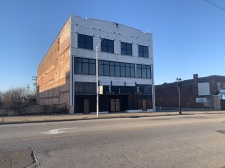 Retail - 5960-62 Dr Martin Luther King Drive, St. Louis, MO
$449,750
27,000 Sq. Ft. on 0.38 acres
Opportunity Zone Commercial Property For Sale
Industrial - 36 Miser Road, Noel, MO
$475,000
1,932 Sq. Ft.
Fantastic location off Hwy 71/49 with easy access off Hwy 71/49.
Others - 23980 Shadow Lake Drive, Wheatland, MO
$725,000
4,500 Sq. Ft. on 163 acres
Other - Wheatland, MO
Others - 107-109 North Main Avenue, Bolivar, MO
$62,500
1,740 Sq. Ft. on 0.08 acres
Other - Bolivar, MO
Others - 219 Adams Avenue, Lebanon, MO
$1,200,000
5,800 Sq. Ft. on 0.34 acres
Commercial, 1 Story,Mixed Use,Office Building - Lebanon, MO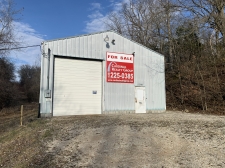 Industrial - 5500 Black Creek Road, Imperial, MO
$239,845
1,920 Sq. Ft. on 6.23 acres
Jefferson County Commercially Zoned Acreage and Small Warehouse
Others - 2707 N Baltimore Street, Kirksville, MO
$749,000
8 acres
COMMERCIAL PROPERTY!
Others - 113 W 4th St, Hale, MO
$80,000
960 Sq. Ft. on 0.28 acres
Business Opportunity!
Others - 155 North Adams Avenue, Lebanon, MO
$299,500
0.28 acres
Commercial, None - Lebanon, MO
Industrial - 1065 E Broadway, Brunswick, MO
$1,150,000
One of a Kind Impeccably Maintained Commercial Facility on 18 Acres!!
Others - 1303 New London Gravel Rd , Hannibal, MO
$109,500
5,500 Sq. Ft.
Commercial Buildings located off of Warren Barrett in Ralls County. Parking lot is paved asphalt.
Others - 205 Missouri Blvd, Scott City, MO
$64,900
880 Sq. Ft.
With two half baths, utility and kitchen area, this well constructed metal building would make a gre
Others - 100 North Ohio Street, Humansville, MO
$89,900
3,234 Sq. Ft. on 0.16 acres
Retail - Humansville, MO
Others - 450 NW 5th Ave, Trenton, MO
$117,000
2,900 Sq. Ft. on 1.6 acres
2 Buildings on 1.6 Acres
The state of Missouri is one of the most populated states in the country with almost 6 million residents according to the 2010 census. The state sports a diverse number of industries that contribute to its gross state product and thus helps give rise to a wide variety of commercial real estate listings and investment opportunities. Diverse products are manufactured including electrical equipment, machinery, and chemicals.
Mining in various forms, including coal mining, takes place in Missouri. Missouri is also one of the world's top areas for limestone, which is essential for the production of concrete.
There is a large and long tradition of beer manufacturing in the state as well as agriculture throughout the state's commercial rural land. Missouri is one of the nation's leading agricultural states and is one of the top states for the production of livestock.
Missouri commercial real estate listings, buildings and industrial space are quite plentiful both in the state's largest cities, such as St. Louis and Kansas City, which have approximate populations of 319,294 and 459,787 respectively. Those interested in investment property and retail space will find that Missouri has much to offer.
---