Search Results - Missouri
---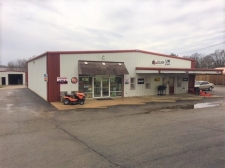 Retail - 1107 US Highway 60, Mountain View, MO
$350,000
4,320 Sq. Ft. on 1.42 acres
PRIME HIGHWAY COMMERCIAL BUILDING & PROPERTY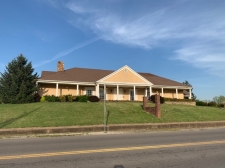 Multi-Use - 222 S. Elm Street, Mountain View, MO
$250,000
7,556 Sq. Ft. on 1 acres
7556 Commercial Building Downtown Mtn. View, MO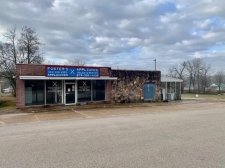 Retail - 18276 Second Street, Winona, MO
$74,900
3,480 Sq. Ft.
3480 sq. ft. Commercial Building located on the Square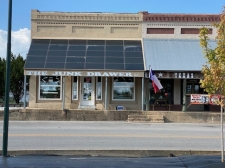 Retail - 220 West 1st Street, Mountain View, MO
$124,900
2,750 Sq. Ft. on 0.08 acres
Over 2700 sq. ft. this commercial building
Retail - 101 N Main St, Huntsville, MO
$45,000
3200 acres
Amazing investment opportunity in historic downtown Huntsville.
Multi-family - 517 Elm St, Chillicothe, MO
$199,900
3,456 Sq. Ft. on 0.15 acres
Charming 2 Story Apartment Building!
Industrial - 36 Miser Road, Noel, MO
$475,000
1,932 Sq. Ft.
Fantastic location off Hwy 71/49 with easy access off Hwy 71/49.
Industrial - 173 W Mountain Road, Washburn, MO
$1,470,000
2,000 Sq. Ft.
Fabulous opportunity for many things, campground, RV park, music venue, AirBNB, convenience store, f
Others - 115 E Monroe Street, Memphis, MO
$32,000
7,392 Sq. Ft.
Commercial building on the square in Memphis, MO. Great location, public sidewalk and ample parking.
Others - 119 E Monroe Street, Memphis, MO
$32,000
6,636 Sq. Ft.
Business opportunity in Memphis, MO. Located on the South side of the Square.
Others - 219 Adams Avenue, Lebanon, MO
$1,099,999
5,800 Sq. Ft.
Commercial, 1 Story,Mixed Use,Office Building - Lebanon, MO
Others - 1610 Ste. Genevieve, Farmington, MO
$249,000
Turn key business now available!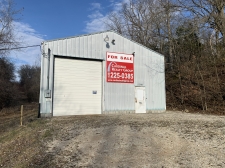 Industrial - 5500 Black Creek Road, Imperial, MO
$239,845
1,920 Sq. Ft. on 6.23 acres
Jefferson County Commercially Zoned Acreage and Small Warehouse
Others - 7210 NE 43rd St, Kansas City, MO
$490,000
6,054 Sq. Ft. on 1 acres
MOTIVATED SELLER - NOW FOR SALE OR LEASE - OVER AN ACRE RIGHT OFF THE FREEWAY - FLEXIBLE SPACE CAN B
Others - 300 W Fairview Avenue, King City, MO
$895,000
Senior housing, 72 beds (16 assisted living, 56 skilled nursing.) 29,887sqft and 6 acres.
Retail - 23387 State Highway 112, Cassville, MO
$796,000
1,104 Sq. Ft.
It's Of"fish"ial.....you're about to catch the opportunity of a lifetime!
Multi-family - 200 E Main Stret, Richmond, MO
$150,000
4,408 Sq. Ft.
So Much Potential!
Others - 105 W Depot, Huntsville, MO
$15,000
805 Sq. Ft.
Investment opportunity! Upstairs is et up as a studio apartment.
Retail - 1011 E Grant St, Princeton, MO
$249,000
2,784 Sq. Ft. on 4 acres
Fully Operational Business
Others - 155 North Adams Avenue, Lebanon, MO
$299,500
Commercial, None - Lebanon, MO
The state of Missouri is one of the most populated states in the country with almost 6 million residents according to the 2010 census. The state sports a diverse number of industries that contribute to its gross state product and thus helps give rise to a wide variety of commercial real estate listings and investment opportunities. Diverse products are manufactured including electrical equipment, machinery, and chemicals.
Mining in various forms, including coal mining, takes place in Missouri. Missouri is also one of the world's top areas for limestone, which is essential for the production of concrete.
There is a large and long tradition of beer manufacturing in the state as well as agriculture throughout the state's commercial rural land. Missouri is one of the nation's leading agricultural states and is one of the top states for the production of livestock.
Missouri commercial real estate listings, buildings and industrial space are quite plentiful both in the state's largest cities, such as St. Louis and Kansas City, which have approximate populations of 319,294 and 459,787 respectively. Those interested in investment property and retail space will find that Missouri has much to offer.
---