---
Industrial - 210 Park Street, Gardiner, MT
$1,395,000
2,184 Sq. Ft.
Invest in a slice of paradise! Building and pizza restaurant overlooking Yellowstone National Park.
Retail - 20 6th St W, Roundup, MT
$138,500
1,186 Sq. Ft. on 0.16 acres
*946 SF Retail/Restaurant Building *240 SF Garage *1,060 SF Deck *7,000 SF Lot *Built in 1997
Land - TBD Doon Ave, Billings, MT
$480,000
4 acres
4 acres on the Yellowstone River in Lockwood for sale Tract 1A, Certificate of Survey No.
Land - 3350 Becraft Ln, Billings, MT
$579,000
28.91 acres
28.91 Acres Zoned Residential 9600 City water, gas &
Others - 510 2nd Avenue, Custer, MT
$365,000
2,119 Sq. Ft. on 0.48 acres
Business Opportunities - Custer, MT
Multi-family - 2915 2nd Ave South, Billings, MT
$993,900
6,730 Sq. Ft.
This exceptionally rare downtown 8-plex, has established rental history.
Industrial - 2212 Grant Road, Billings, MT
2212 Grant Road Billings, MT 40,000 + cars per day exposure 44,000 Square Feet of Land available
Office - 1341 Harrison Ave, Butte, MT
$750,000
12,072 Sq. Ft. on 0.21 acres
Large office building on Harrison Avenue in the heart of Butte's primary commercial district.
Land - Bear Dance Trail, Red Lodge, MT
$175,000
20 acres
This 20 acre view lot is located within 20 minutes of skiing,golfing, hiking the Beartooth Mts, and
Retail - 205 Main Street, Hot Springs, MT
$87,000
1,932 Sq. Ft. on 0.34 acres
This commercial building with a fabulous location on Main Street has so much potential.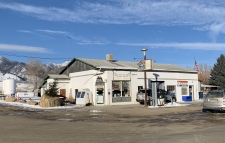 Retail - 2325 MT Highway 287 N, Alder, MT
$400,000
2,136 Sq. Ft. on 0.28 acres
The Alder Market store and gas station
Industrial - 3013 Montana, Billings, MT
$500,000
$500,000 - $30 SF Zoned CBD - Limited Restrictions Building : 16,724 SF Taxes : 6169.24 Lot :
Office - 302 1st St W, Polson, MT
$895,000
5,456 Sq. Ft. on 0.6 acres
Unique opportunity to own a premier office condominium with incredible Flathead Lake views.
Others - 45 Greenwood Ave, Butte, MT
$249,500
The old Madison School in Butte. Be creative for it future use.
Industrial - 1524 Old U.S. 10, Laurel, MT
$4,300,000
90,348 Sq. Ft. on 9.61 acres
*421 Unit Westbrook Mini Storage for Sale *For Sale $4,300,000 *5.7% Cap Rate (
Others - 113 Main STREET, Lavina, MT
$160,000
1,932 Sq. Ft. on 0.16 acres
Office/Warehouse - Lavina, MT
Industrial - 319 Morey Street, Billings, MT
$800,000
7,320 Sq. Ft. on 0.99 acres
*Well Established Truck Body Shop for Sale *For Sale: $800,000 *7,320 SF Building *
Office - 3860 Ave B Suites B & D, Billings, MT
$645,000
Investment Opportunity Long Term Lease Tenant Attractive Masonry Building Offsite Building
Others - 3194 Airport Rd, Helena, MT
$232,500
This is a rare opportunity to purchase an airport hangar at the Helena Regional Airport.
Industrial - 2032 Old Hardin Road, Billings, MT
$1,890,000
Attractive retail center is located at 2032 Old Hardin Road in Lockwood.
While Montana is home to some of the United State's most impressive national parks, the state also has opportunities in the form of commercial real estate listings and investment property.
Montana's size makes it 4th largest in the country, as the state is about 147,000 square miles. Montana does not have a large number of residents, and the state ranks 44th in population. Montana commercial real estate listings won't be seen throughout the state, as they are mainly situated in population centers like Billings, Missoula, Great Falls and Butte.
Companies with headquarters and office space in Montana include Great Harvest Bread Company, Image labs International and Kampgrounds of America.
A good portion of Montana's industrial space is dedicated for the lumber and mineral extraction industries. The state has natural resources including gold, coal, and silver. Of course, due to the famous national parks in Montana, tourism is also important to the economy.
---