Search Results - Nebraska
---
The largest city in Nebraska is Omaha, with a population of over 400,000, and a good portion of the state's commercial real estate listings are based in that area. However, a variety of commercial realty and investment property can also be found in Lincoln, Nebraska, which has an estimated population of 258,379. Bellevue, Grand Island and Kearney are all sizeable cities with populations of 50,137, 48,520 and 30,787 respectively.
Nebraska is one of the most important states when it comes to farming and ranching. Commercial rural land is dedicated to products including beef, pork, corn and soybeans. When it comes to the industrial space in Nebraska, it is dedicated to various industries including transportation, telecommunications, IT and insurance.
Several highly influential companies have their headquarters and office space in Nebraska including ConAgra, Mutual of Omaha, and Union Pacific Railroad. Also when many people think of companies based in Nebraska, they think of Berkshire Hathaway, which is helmed by Warren Buffet. Buffet is the second wealthiest person in the world.
Others - 87799 Pine Valley Rd, Long Pine, NE
$640,000
5,268 Sq. Ft. on 16.57 acres
Own a working cabin rental business in Long Pine. Paradise in the woods.
Office - 10731 J St, Omaha, NE
$700,000
7,500 Sq. Ft. on 1.65 acres
Well kept office building close to I-80, located near 108th and L St.
Others - 1010 Riverside Blvd, Norfolk, NE
$249,900
1,632 Sq. Ft.

Industrial - 3990 Imperial Avenue, Kearney, NE
$665,000
23,500 Sq. Ft.
Over 23,000 sqft of flat warehouse storage facility on the outskirts of Kearney, NE.
---
Others - 402 Central Avenue, Eddyville, NE
$250,000
3,600 Sq. Ft.
Many improvements and possibilities in this commercial building.
Industrial - 146 E 13th Street, Minden, NE
$90,000
2,816 Sq. Ft. on 0.6 acres
2 Lots in Minden zoned Industrial/Commercial/Residential with a 3 bedroom home.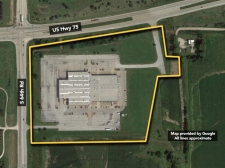 Retail - 1001 Nebraska State Hwy 2, Nebraska City, NE
103,000 Sq. Ft. on 9.73 acres
Real Estate Auction – 103,000+/- sf Former Outlet Mall on 9.73+/- acres
---
Others - 502 S Broadway, Scottsbluff, NE
$249,900
1,857 Sq. Ft.
Fantastic street visibility for marketing, (corner of Broadway & Beltline at the stop light).
Others - 1201 2nd Avenue, Kearney, NE
$390,000
This property is a corner lot in South Kearney. Was a Service Station &
Others - 223 Grand Avenue, Ravenna, NE
$74,500
Corner lot on busy Grand Ave!
Others - 103 Grand Avenue, Ravenna, NE
$19,500
There is an additional lot between this one and the apartment building that can be purchased for an
Office - 900 Riverside Blvd, Norfolk, NE
$179,900
1,152 Sq. Ft.
Great Office Opportunity to own your own business building with 2 offices and a large conference roo
Land - TBD 11th & 13th Streets, So Sioux City, NE
$89,950
Location, location, location.!!!
Others - 1002 Front Street, Gibbon, NE
$75,000
18,340 Sq. Ft.
Gibbon Feedmill, warehouse, office and storage.
Others - 110 W Front Street, Elm Creek, NE
$75,000
This property has many possibilities. Main floor has central air and is an open space.
Others - 118 E 2nd Street, Wayne, NE
$145,000
12,000 Sq. Ft.
This is a well established 2367 sq ft family restaurant in a college town. It has a $
Hotel - 10729 J St, Omaha, NE
$3,800,000
41,144 Sq. Ft. on 1.65 acres
78 room, 6 story Comfort Inn located in Omaha, NE. Close proximity to I-80 and I-680.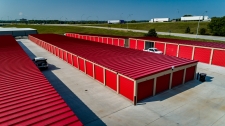 Storage - 2251 West O Street, Lincoln, NE
$2,250,000
23,450 Sq. Ft. on 1.61 acres
New Development | Self Storage | Busy interchange | $2.25mm
Land - 55th Street N Avenue L2 B2 Whispering Pines, Kearney, NE
$161,140
This a vacant Parcel of Land which would make an ideal office location setting next to a Bank and 2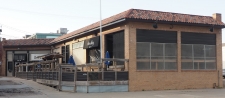 Retail - 1029 M, Lincoln, NE
$499,900
5,130 Sq. Ft. on 0.16 acres
Downtown bar/office/retail - AUCTION
---