Search Results - Nebraska
---
Retail - 715 1st Corso, Nebraska City, NE
$199,900
5,400 Sq. Ft. on 0.13 acres
Contact agent for list of equipment that is included with this purchase or lease.
Industrial - 1825 3RD STREET, Gering, NE
$75,000
3,100 Sq. Ft. on 1.13 acres
Total of 6 commercial lots adjacent to UPRR in Gering zoned MH Heavy Industrial & Manufacturing.
Others - 3400 W Norfolk Ave, Norfolk, NE
$1,799,000
11,008 Sq. Ft.
This attractive, well-maintained property is located adjacent US Hwy 275 just west of Norfolk with e
Retail - 102 E 2nd St, Laurel, NE
$147,000
3,792 Sq. Ft. on 0.57 acres
Turn-key restaurant and bar with move in ready 2nd floor furnished 2 BR 1,488 sf apartment.
Land - 55th Street N Avenue L2 B2 Whispering Pines, Kearney, NE
$161,140
This a vacant Parcel of Land which would make an ideal office location setting next to a Bank and 2
Others - 85402 Us Hwy 81, Pierce, NE
$109,000
Own your own piece of local history...AND even your own TOWN... that's right WEE TOWN is for sale!!!
Others - 801 Front Street, Gibbon, NE
$210,000
The Sportsman Bar and Restaurant has been a Gibbon tradition for over 46 years.
Land - TBD Cornhusker Drive, South Sioux City, NE
$6
0.41 acres
.41 acre lot off of busy Hwy 77 on Cornhusker Drive. 16,000+ VPD.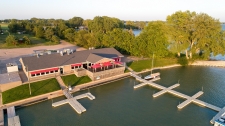 Marina - 2 Lakeview Acres, Drive 14, Johnson Lake, NE
6,000 Sq. Ft. on 4.6 acres
Auction - Marina Bar & Grill on Johnson Lake, NE
Office - 2420 15th Street, Columbus, NE
$140,000
1,883 Sq. Ft.
STATELY 2-STORY COMMERCIALLY ZONED OFFICE BUILDING IN DOWNTOWN LOCATION.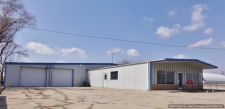 Multi-Use - 29107 US Highway 77, Beatrice, NE
$375,000
8,000 Sq. Ft. on 3.3 acres
Over 8900 sq. ft. of mixed use Office, Warehouse, Garage Space on 3.3 Acres
Office - 425 N OAK ST, North Platte, NE
$130,000
2,370 Sq. Ft.
UNLIMITED POTENTIAL HERE!
Industrial - 146 E 13th Street, Minden, NE
$60,000
2,816 Sq. Ft. on 0.6 acres
2 Lots in Minden zoned Industrial/Commercial/Residential with a 3 bedroom home.
Office - 3715 29th Avenue, Kearney, NE
$1,450,000
9,068 Sq. Ft. on 1.03 acres
Hillcrest Professional Building. 4 Suite office spaces. Varied Suite sizes.
Office - 1809 Avenue A, Scottsbluff, NE
$330,000
4,450 Sq. Ft. on 0.16 acres
Amazing opportunity for an investor or a new owner!
Land - 00 53rd Ave, Columbus, NE
$71,900
1.2 acres
SEE AREA DESCRIPTION
Land - 00 53rd Ave, Columbus, NE
$84,900
1.23 acres
SEE AREA DESCRIPTION!
Office - 1211 B Street, Schuyler, NE
$120,000
1,600 Sq. Ft.
THE PERFECT OPPORTUNITY IN THE PERFECT LOCATION!
Industrial - 1725 E Overland, Scottsbluff, NE
$675,000
12,231 Sq. Ft. on 3.16 acres
Excellent business opportunity!
Others - 622 Central Ave, Nebraska City, NE
$125,000
Located in historic downtown Nebraska City and built in 1900. This versatile building has an arts &
The largest city in Nebraska is Omaha, with a population of over 400,000, and a good portion of the state's commercial real estate listings are based in that area. However, a variety of commercial realty and investment property can also be found in Lincoln, Nebraska, which has an estimated population of 258,379. Bellevue, Grand Island and Kearney are all sizeable cities with populations of 50,137, 48,520 and 30,787 respectively.
Nebraska is one of the most important states when it comes to farming and ranching. Commercial rural land is dedicated to products including beef, pork, corn and soybeans. When it comes to the industrial space in Nebraska, it is dedicated to various industries including transportation, telecommunications, IT and insurance.
Several highly influential companies have their headquarters and office space in Nebraska including ConAgra, Mutual of Omaha, and Union Pacific Railroad. Also when many people think of companies based in Nebraska, they think of Berkshire Hathaway, which is helmed by Warren Buffet. Buffet is the second wealthiest person in the world.
---