Search Results - Nebraska
---
Industrial - 1000 E 9th St, South Sioux City, NE
$799,000
1 acres
Excellent, centrally located facility in South Sioux City, NE. This 14,560 sq. ft.
Office - 301 W 29th St, South Sioux City, NE
$160,000
3,428 Sq. Ft. on 0.16 acres
Great location right between Hwy 77 and Dakota Ave in South Sioux City, NE with traffic counts over
Office - 425 N OAK ST, North Platte, NE
$130,000
2,370 Sq. Ft.
UNLIMITED POTENTIAL HERE!
Retail - 707 Central Ave, Nebraska City, NE
$149,900
Great opportunity in historic downtown Nebraska City.

Office - 8288 Hascall Street, Omaha, NE
$720,000
5,400 Sq. Ft. on 0.66 acres
Office Retail For Sale Or Lease
Industrial - 1100 E 25th Street, Kearney, NE
$249,900
2,009 Sq. Ft. on 0.37 acres
M-1 Zoned property with high visibility location on HWY 30 (25 th Street). 16,200 sqft (100'
Office - 2420 15th Street, Columbus, NE
$140,000
1,883 Sq. Ft.
STATELY 2-STORY COMMERCIALLY ZONED OFFICE BUILDING IN DOWNTOWN LOCATION.
Industrial - 203 Road D, Richland, NE
$1,400,000
40,000 Sq. Ft. on 19.24 acres
40,000 SQ FT BUILDING ON 19.24 ACRES LOCATED JUST WEST OF THE RICHLAND CURVE ON HWY 30.
Others - 802 Custer, Norfolk, NE
$49,950
1,917 Sq. Ft.
Here's an opportunity of a lifetime!
Industrial - 146 E 13th Street, Minden, NE
$60,000
2,816 Sq. Ft. on 0.6 acres
2 Lots in Minden zoned Industrial/Commercial/Residential with a 3 bedroom home.
Office - 3410 Futures Drive, South Sioux City, NE
$1,695,000
23,828 Sq. Ft. on 4.69 acres
Professional 24,000 sf office building with 15,000 sq. ft.
Hotel - 1110 1st Street, Sutherland, NE
$275,000
Take a look at your next investment opportunity! This 19 room motel that sits right on HWY 30.
Others - 2803 N Avenue, Kearney, NE
$990,000
8,100 Sq. Ft. on 0.87 acres
Near new (Built in 2017)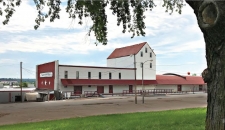 Multi-Use - 7401 Main St., Ralston, NE
$2,650,000
86,514 Sq. Ft. on 6.5 acres
80k+ SF on 6.5 Acre Campus - prime location near Ralston Arena and 72nd Street Corridor
Office - 10731 J St, Omaha, NE
$700,000
7,500 Sq. Ft. on 1.65 acres
Well kept office building close to I-80, located near 108th and L St.
Retail - 102 E 2nd St, Laurel, NE
$147,000
3,792 Sq. Ft. on 0.57 acres
Turn-key restaurant and bar with move in ready 2nd floor furnished 2 BR 1,488 sf apartment.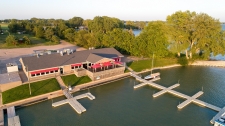 Marina - 2 Lakeview Acres, Drive 14, Johnson Lake, NE
6,000 Sq. Ft. on 4.6 acres
Auction - Marina Bar & Grill on Johnson Lake, NE
Others - 223 Grand Avenue, Ravenna, NE
$68,500
Corner lot on busy Grand Ave!
Others - 3770 18th Avenue, Columbus, NE
$150,000
1.4 acres
CHURCH BUILDING FOR SALE ON A LARGE CORNER LOT.
Office - 3715 29th Avenue, Kearney, NE
$1,450,000
9,068 Sq. Ft. on 1.03 acres
Hillcrest Professional Building. 4 Suite office spaces. Varied Suite sizes.
The largest city in Nebraska is Omaha, with a population of over 400,000, and a good portion of the state's commercial real estate listings are based in that area. However, a variety of commercial realty and investment property can also be found in Lincoln, Nebraska, which has an estimated population of 258,379. Bellevue, Grand Island and Kearney are all sizeable cities with populations of 50,137, 48,520 and 30,787 respectively.
Nebraska is one of the most important states when it comes to farming and ranching. Commercial rural land is dedicated to products including beef, pork, corn and soybeans. When it comes to the industrial space in Nebraska, it is dedicated to various industries including transportation, telecommunications, IT and insurance.
Several highly influential companies have their headquarters and office space in Nebraska including ConAgra, Mutual of Omaha, and Union Pacific Railroad. Also when many people think of companies based in Nebraska, they think of Berkshire Hathaway, which is helmed by Warren Buffet. Buffet is the second wealthiest person in the world.
---