---
When it comes to Nevada commercial real estate listings, one of the state's cities clearly stands out. Las Vegas is home to more than two-thirds of Nevada residents. Additionally, two of the fastest growing cities in the whole country are in Nevada, namely, Henderson and North Las Vegas. Both these areas contain a variety of commercial realty opportunities and investment property.
Much of Nevada's economy is based on tourism. In addition to Las Vegas, Reno and Lake Tahoe also bring in vacationers from around the world. With a population estimated at 220,500, Reno is also a large population centers that offers various Nevada commercial real estate listings.
It is interesting to note that the government owns about 80% of the land in the state. However, there is a great deal of rural commercial land, which farmers grow crops on including onion, potatoes and alfalfa. The major economic activities in Nevada include mining and cattle ranching. Industrial space in Nevada is used for food processing, printing, and manufacturing electric equipment and machinery.
Multi-family - 10001 N Virginia, Reno, NV
$815,000
6,579 Sq. Ft.
Rare opportunity to own a 6. 7 cap rate cash cow on actuals.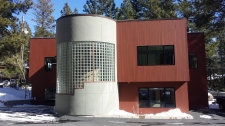 Office - 894 Incline Way, Incline Village, NV
$999,000
6,458 Sq. Ft.
±6,458 SF Office Building in Lake Tahoe, NV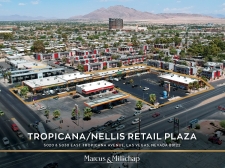 Retail - 5020 E Tropicana Avenue, Las Vegas, NV
$3,750,000
21,215 Sq. Ft. on 1.64 acres
Value-Add investment option with historically high occupancy
Multi-family - 595 Ash St, Elko, NV
$229,500
ADORABLE HOME WITH RENTAL IN THE TREE STREETS.
---
Others - 237 S Bridge St., Winnemucca, NV
$390,000
0.09 acres
Commercial - Winnemucca, NV
Others - 1464 Rand Ave, Carson City, NV
$2,300,000
14,642 Sq. Ft.
Great Investment Opportunity! Good East Carson City location.
Office - 5812 S Pecos Rd, Las Vegas, NV
$769,000
5,760 Sq. Ft. on 0.44 acres
Law Firm for Sale - Perfect Owner User
---
Industrial - 8645 State Route 306, CRESCENT VALLEY, NV
$432,000

Industrial - 1501 Lamoille Hwy., Elko, NV
$975,000
4,548 Sq. Ft. on 0.76 acres
Great location at the corner of 12th and Lamoille City Highway which is one of the busiest intersect
Office - 319 South 3rd Street, Las Vegas, NV
$2,000,000
7,405 Sq. Ft.
Great Office Space in the Heart of Downtown
Industrial - 1784 Browning Way, Elko, NV
$1,100,000
This property is located in the only Outpatient Medical Plaza in 200+ miles along with an Urgent Car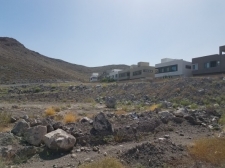 Land - Horizon Ridge Pkwy, Henderson, NV
$330,000
Go E on I-215; Exit Gibson and go S; E on Horizon Ridge; Lot will be on R.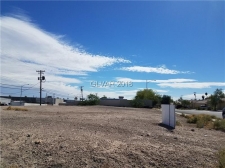 Land - 0 Lake Mead, Las Vegas, NV
$395,000
0.34 acres
Vacant Commercial Lot corner of Losee/Lake Mead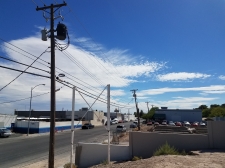 Land - 0 N Las Vegas Blvd. , Las Vegas, NV
$395,000
0.05 acres
Vacant Commercial lot N. Las Vegas Blvd/Puebla
Others - 410 Cornell Ave, Lovelock, NV
$250,000
0.15 acres
Commercial - Lovelock, NV
Land - 1561 E Highland Avenue, Pahrump, NV
$2,100,000
15.51 acres
Located in just 60 miles away from the world famous city of Las Vegas, Pahrump is a nice bedroom com
Retail - 2590 E Tropicana Ave, Las Vegas, NV
$280,000
Havana Express Business
Industrial - 603 Pine St, Elko, NV
$350,000
All the charm of the tree street appeal in this building that is currently being used as a law offic
Others - 3140 Research Way AV, Carson City, NV
$964,000
12,018 Sq. Ft. on 0.57 acres
Great investment building in a great location.
Others - 331 & 333 W. Winnemucca Blvd, Winnemucca, NV
$975,000
0.57 acres
Commercial - Winnemucca, NV
---