---
When it comes to Nevada commercial real estate listings, one of the state's cities clearly stands out. Las Vegas is home to more than two-thirds of Nevada residents. Additionally, two of the fastest growing cities in the whole country are in Nevada, namely, Henderson and North Las Vegas. Both these areas contain a variety of commercial realty opportunities and investment property.
Much of Nevada's economy is based on tourism. In addition to Las Vegas, Reno and Lake Tahoe also bring in vacationers from around the world. With a population estimated at 220,500, Reno is also a large population centers that offers various Nevada commercial real estate listings.
It is interesting to note that the government owns about 80% of the land in the state. However, there is a great deal of rural commercial land, which farmers grow crops on including onion, potatoes and alfalfa. The major economic activities in Nevada include mining and cattle ranching. Industrial space in Nevada is used for food processing, printing, and manufacturing electric equipment and machinery.
Multi-family - 368 15TH Street, Las Vegas, NV
$350,000
3,348 Sq. Ft.
VERY REWARDING --Return on your Investment- CAP Rate is 7.24%
Multi-family - 690 Broyles Ranch Rd, Battle Mountain, NV
$1,000,000
0 acres
Great Investment property.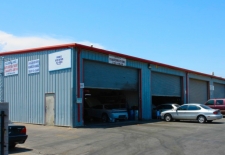 Industrial - 4770 Nevso Drive, Las Vegas, NV 89103, Las Vegas, NV
34,075 Sq. Ft.
Automotive Property For Lease
Multi-family - 595 Ash St, Elko, NV
$239,000
ADORABLE HOME WITH RENTAL IN THE TREE STREETS.
---
Industrial - 2548 Idaho St, Elko, NV
$1,029
Very nice and clean office space for lease in a busy shopping plaza.
Industrial - 2588 Idaho St, Elko, NV
$1,694
Great corner unit for lease.
Industrial - 245 10th Street, Elko, NV
$550,000
Unique building, high traffic, high visibility location on Silver and 10th.
---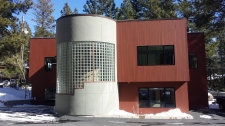 Office - 894 Incline Way, Incline Village, NV
$999,000
6,458 Sq. Ft.
±6,458 SF Office Building in Lake Tahoe, NV
Industrial - 1250 Lamoille Hwy, Elko, NV
$264,000
Looking for a large office space in Elko?
Land - Falcon Ridge Parkway, Mesquite, NV
$3,700,000
5.5 acres
5.5 Acres Available For Sale in Mesquite Nevada
Retail - 102 Victorian Avenue 114 Victorian Avenue, Sparks, NV
$575,000
3,949 Sq. Ft.
Retail and residential complex on very active corner at 1st St. and Victorian Ave. 1,870 sq. ft.
Retail - 2950 S Virginia Street, Reno, NV
$800,000
2,902 Sq. Ft. on 0.26 acres
FULLY LEASED! Very visible location consisting of one 1,152 sq ft. and one 1,750 sq. ft.
Others - 611 Highway 50, Zephyr Cove, NV
$1,475,000
2,587 Sq. Ft.
Real Estate opportunity that includes a fully functional Tavern, Restaurant and Beer Garden included
Land - 1895 W. 9th st., Silver Springs, NV
$1,200,000
This property represents an exciting opportunity to acquire a large parcel of raw land for a visiona
Others - 349 W Winnemucca Bld, WWinnemucca, NV
$345,000
Full finished 900 Sq Ft Basement. Full bath upstairs and Downstairs.
Others - 501 S Carson St, Carson City, NV
$2,495,000
7,548 Sq. Ft. on 0.13 acres
Location, Location, Location, across from the Nevada State Legislative Building and the Beautiful Or
Others - 3140 Research Way AV, Carson City, NV
$984,000
12,018 Sq. Ft. on 0.57 acres
Great investment building in a great location.
Industrial - 340 6th St, Wells, NV
$650,000
Griff's Wagon Wheel Hotel features 25 rooms including manager apartment, one bedroom apartment, one
Others - 45 Newman Lane, Moundhouse, NV
$350,000
1,922 Sq. Ft. on 4.63 acres
Incredible piece of property just minutes away from Carson City.
Land - 606 Doeskin Ct, Incline Village, NV
$599,000
0.76 acres
One of the few vacant, buildable lots left in Incline Village!
---