---
When it comes to Nevada commercial real estate listings, one of the state's cities clearly stands out. Las Vegas is home to more than two-thirds of Nevada residents. Additionally, two of the fastest growing cities in the whole country are in Nevada, namely, Henderson and North Las Vegas. Both these areas contain a variety of commercial realty opportunities and investment property.
Much of Nevada's economy is based on tourism. In addition to Las Vegas, Reno and Lake Tahoe also bring in vacationers from around the world. With a population estimated at 220,500, Reno is also a large population centers that offers various Nevada commercial real estate listings.
It is interesting to note that the government owns about 80% of the land in the state. However, there is a great deal of rural commercial land, which farmers grow crops on including onion, potatoes and alfalfa. The major economic activities in Nevada include mining and cattle ranching. Industrial space in Nevada is used for food processing, printing, and manufacturing electric equipment and machinery.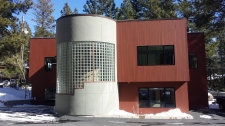 Office - 894 Incline Way, Incline Village, NV
$1,299,000
6,458 Sq. Ft.
±6,458 SF Office Building in Lake Tahoe, NV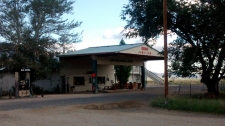 Multi-Use - 51550 Denio Hwy 140, Denio, NV
$800,000
2,100 Sq. Ft. on 1.5 acres
Multi Purpose Property Gas Station, Restaurant, 6 Room motel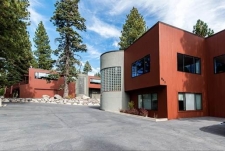 Office - 892 Southwood Boulevard, Incline Village, NV
$799,000
3,574 Sq. Ft.
±3,574 SF Office Building in Lake Tahoe, NV
Others - 2285 Main St, Genoa, NV
$645,000
3,312 Sq. Ft. on 0.32 acres
Great investment opportunity to own a well kept 2 unit building in heart of the historic town of Gen
---
Farm - 254 Lower Colony Rd, Wellington, NV
$623,500
3,040 Sq. Ft. on 25 acres
This beautiful custom two story home has 4 bedrooms, 2.
Land - 2131 E Adkisson, Pahrump, NV
$400,000
40 acres
40 acres zoned commercial. Property is half a mile from the Nevada Detention Center, 1.
Multi-family - 595 Ash St, Elko, NV
$255,000
ADORABLE HOME WITH RENTAL IN THE TREE STREETS.
---
Others - 2715 Argent Avenue, Elko, NV
$2,489,000
14,169 Sq. Ft. on 1.12 acres
Great opportunity! Shopping center in great location for sale in Elko Nevada.
Retail - 7890 West Ann Road, Las Vegas, NV
$2,500,000
7,778 Sq. Ft. on 1.14 acres
The Centennial Pavilion Retail Pad is a 7,778 square foot, prominently located retail pad situated u
Industrial - 2176 Pinion Rd, Elko, NV
$2,560
New Class A Industrial Building to be built. Now Pre-Leasing.
Multi-family - 395 Seventh Street, Lovelock, NV
$240,000
1,550 Sq. Ft. on 0.19 acres
This 6 unit apartment building is fully rented and has a live-in manager and maintenance person.
Multi-family - 855 Grinnel Ave, Lovelock, NV
$100,000
568 Sq. Ft. on 0.16 acres
These five small houses/apartments need some finish work to be fully rented.
Others - 695 Edison Way, Reno, NV
$1,700,000
5,712 Sq. Ft. on 1.22 acres
Immaculate 2,712 square foot office building with attached 3,000 square foot warehouse building on a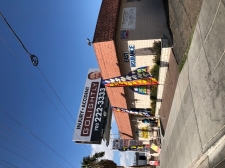 Office - 1500 Sahara , Las Vegas, NV
$695,000
6,317 Sq. Ft.
Multi-Tenant Office Buiding
Retail - 1924 E. Sahara Ave., Las Vegas, NV
$625,000
4,000 Sq. Ft.
$497,000 is for this two story building only.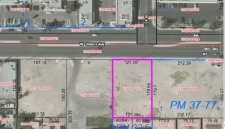 Land - 1217 W Owens Ave, Las Vegas, NV
$149,000
Vacant Land
Farm - 7575 Iron Mountain Blvd, Stagecoach, NV
$779,500
4,436 Sq. Ft. on 10 acres
Farm and Ranch property in Lyon County!

Land - North Las Vegas Blvd, Las Vegas, NV
$999,999
7.24 acres North Las Vegas Blvd Frontage zoned MD
Others - 5000 Hwy 50 E, Dayton, NV
$449,900
3,580 Sq. Ft. on 1 acres
Located in Dayton off Hwy 50 and just a short drive from the new USA Parkway, this property is a gre
Farm - 1375 Rancho Rd, Fernley, NV
$288,900
1,440 Sq. Ft. on 5.1 acres
Owner will carry paper on this 5+ acre ranch (oac), with water rights!
---