---
Office - 6012 E Hwy 50, Dayton, NV
$335,000
1,360 Sq. Ft.
Great location to start your business, This area is really growing and this is a great location for
Office - 894 Incline Way, Incline Village, NV
$1,590,000
6,458 Sq. Ft.
Two-story commercial building in prime central location just two blocks from the center of town &
Office - 892 Southwood Boulevard, Incline Village, NV
$1,100,000
3,574 Sq. Ft.
Owner built in 2000 for 2nd building for corporate headquarters.
Land - 1080 Lucerne Way, Incline Village, NV
$160,000
Probably the flattest lot you can find in Incline Village.
Office - 2860 E Hwy 50 East, Carson City, NV
$1,780,000
6,800 Sq. Ft.
A great business or investment opportunity in the growing Carson City market.
Hotel - 1636 N. Boulder Highway, Henderson, NV
$2,000,000
0.63 acres
Great Opportunity! This 27 room motel and adjacent lot are surrounded by up and coming development.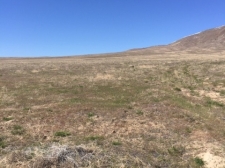 Land - I-49 & Jungo Rd, Winnemucca, NV
$270,000
369 acres
±369 Acres Comprised of 7 Contiguous Parcels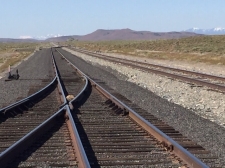 Land - Bango Rd, Fallon, NV
$1,100,000
493 acres
Online Auction for ±493 acres near Tahoe Reno Industrial Center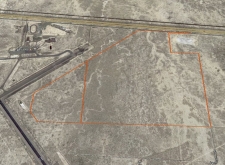 Land - East Frontage Rd and Airport Way, Battle Mountain, NV
$498,000
827 acres
±827-Acre Industrial Site Adjacent to Airport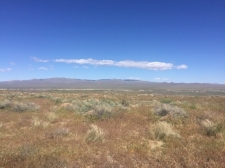 Land - Poker Brown Camp Rd/Old Emigrant Road, Lovelock, NV
$900,000
1280 acres
ONLINE AUCTION FOR 1,280 ACRES W/SUBSTANTIAL WATER RIGHTS IN LOVELOCK, NV
Industrial - 245 10th Street, Elko, NV
$490,000
3,125 Sq. Ft.
Unique building, high traffic, high visibility location on Silver and 10th.
Land - 606 Doeskin Court, Incline Village, NV
$599,000
0.76 acres
One of the few vacant, buildable lots left in Incline Village!
Industrial - 720 Silver St, Elko, NV
$375,000
3,228 Sq. Ft.
Great Investment Opportunity Beauty Salon in one side with 6 spaces 4 rented now Tatoo Shop All spac
Office - 734 6th Street, Wells, NV
$129,000
784 Sq. Ft. on 1 acres
Great business opportunity with significant potential.
Office - 1300-139 S Curry, Carson City, NV
$6,675,000
44,800 Sq. Ft.
Recent Appraisal . CAP 6.36% Centrally located large office building, long term State of Nevada &
Office - 2285 Main, Genoa, NV
$675,000
3,312 Sq. Ft.
Great opportunity to own a well kept 2+ unit building in the heart of the historic town of Genoa.
Office - 5812 S Pecos Rd, Las Vegas, NV
$729,000
5,760 Sq. Ft. on 0.44 acres
Law Firm for Sale - Perfect Owner User
Others - 557 Lakeshore Blvd. 118, Incline Village, NV
$10,000
2,340 Sq. Ft.
ENJOY THE ULTIMATE PANORAMIC VIEW OF LAKE TAHOE WITH LAKEFRONT LIVING AT ITS FINEST!
Others - 1200 E Winnemucca Blvd, Winnemucca, NV
$725,000
1 acres
Office - Winnemucca, NV
Others - 640 Melarkey Street, Winnemucca, NV
$375,000
0.23 acres
Office - Winnemucca, NV
When it comes to Nevada commercial real estate listings, one of the state's cities clearly stands out. Las Vegas is home to more than two-thirds of Nevada residents. Additionally, two of the fastest growing cities in the whole country are in Nevada, namely, Henderson and North Las Vegas. Both these areas contain a variety of commercial realty opportunities and investment property.
Much of Nevada's economy is based on tourism. In addition to Las Vegas, Reno and Lake Tahoe also bring in vacationers from around the world. With a population estimated at 220,500, Reno is also a large population centers that offers various Nevada commercial real estate listings.
It is interesting to note that the government owns about 80% of the land in the state. However, there is a great deal of rural commercial land, which farmers grow crops on including onion, potatoes and alfalfa. The major economic activities in Nevada include mining and cattle ranching. Industrial space in Nevada is used for food processing, printing, and manufacturing electric equipment and machinery.
---