---
When it comes to Nevada commercial real estate listings, one of the state's cities clearly stands out. Las Vegas is home to more than two-thirds of Nevada residents. Additionally, two of the fastest growing cities in the whole country are in Nevada, namely, Henderson and North Las Vegas. Both these areas contain a variety of commercial realty opportunities and investment property.
Much of Nevada's economy is based on tourism. In addition to Las Vegas, Reno and Lake Tahoe also bring in vacationers from around the world. With a population estimated at 220,500, Reno is also a large population centers that offers various Nevada commercial real estate listings.
It is interesting to note that the government owns about 80% of the land in the state. However, there is a great deal of rural commercial land, which farmers grow crops on including onion, potatoes and alfalfa. The major economic activities in Nevada include mining and cattle ranching. Industrial space in Nevada is used for food processing, printing, and manufacturing electric equipment and machinery.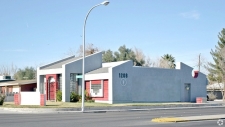 Office - 1208 S Eastern Ave, Las Vegas, NV
2,343 Sq. Ft.
10% Down Office Medical Veterinarian Taxes Insurance
Multi-family - 595 Ash St, Elko, NV
$249,500
ADORABLE HOME WITH RENTAL IN THE TREE STREETS.
Multi-family - 817 W Sage Street, Elko, NV
$325,000
100% occupancy in this 4-plex. All units are 3 bedroom/1 bath.
Industrial - 1501 Lamoille Hwy., Elko, NV
$975,000
4,548 Sq. Ft. on 0.76 acres
Great location at the corner of 12th and Lamoille City Highway which is one of the busiest intersect
---
Retail - 2590 E Tropicana Ave, Las Vegas, NV
$400,000
Havana Express Business
Office - 5812 S Pecos Rd, Las Vegas, NV
$769,000
5,760 Sq. Ft. on 0.44 acres
Law Firm for Sale - Perfect Owner User
Farm - 6674 Dorchester Drive, Sparks, NV
$309,999
1,220 Sq. Ft. on 0.14 acres
Fantastic Area!!
---
Farm - 5585 Wedekind Road, Sparks, NV
$624,800
4,119 Sq. Ft. on 0.99 acres
Must see property on coveted country road 5 minutes from everything.
Farm - 1360 N Santa Barbara Drive, Minden, NV
$549,950
2,009 Sq. Ft. on 0.96 acres
Best VIEWS in the Carson Valley. Top of Santa Barbara Drive with Views from everywhere.
Others - 1340 S Curry, Carson City, NV
$5,376,000
44,800 Sq. Ft.
Great centrally located, large office building. Close to Capitol Complex.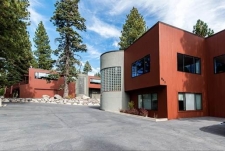 Office - 892 Southwood Boulevard, Incline Village, NV
$699,000
3,574 Sq. Ft.
±3,574 SF Office Building in Lake Tahoe, NV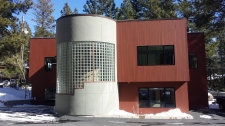 Office - 894 Incline Way, Incline Village, NV
$999,000
6,458 Sq. Ft.
±6,458 SF Office Building in Lake Tahoe, NV
Others - 705 N Carson St, Carson City, NV
$1,300,000
1,731 Sq. Ft. on 0.47 acres
Prime downtown location on a corner lot. Located near shopping, offices and public transportation.
Others - 2285 Main St, Genoa, NV
$635,000
3,312 Sq. Ft. on 0.32 acres
Great investment opportunity to own a well kept 2 unit building in heart of the historic town of Gen
Land - 40 Myrtlewood Circle, Mount Rose, NV
$149,000
0.48 acres
Want to get off the hill? Beautiful lot located in Galena Forest Estates on a private cul-de-sac.
Land - 20705 Old Mount Rose Hwy, Reno, NV
$129,800
0.39 acres
Be King Of The Hill with this rare private Mt.
Land - 0 Unspecified, Virginia City, NV
$79,900
40 acres
Mountain top, off-of-the-grid, get-a-way property.
Land - 385 Riverdale Circle, Verdi, NV
$209,000
1.57 acres
Gorgeous lot with panoramic views in the gated Riverdale Estates.
Land - 420 V & T Way, Dayton, NV
$68,900
2.75 acres
2.75 Acres in beautiful Dayton Valley. Great Lot with Electricity to road.
Land - 3890 Stovepipe, Reno, NV
$39,900
13.09 acres
Great Highland Ranches acreage. Multiple building sites, easy and close access to Cartwright (paved)
---