---
Land - 1441 E PINK, Pahrump, NV
$49,000
0.5 acres
Commercial/Industrial 1/2 acre Lot able to acquire contiguous parcels,each sold separately.
Land - 15 Placa Santa Maria, Henderson, NV
$269,900
0.36 acres
Exclusive South Shore Section of Gorgeous Lake Las Vegas in Barcelona Community.
Land - 901 S LINDA, Pahrump, NV
$422,500
6.12 acres
6.12 acres maybe combined with 4.86 acres on 860 Margaret Apn#
Office - 2800 Lockheed Way, Carson City, NV
$4,275,000
64,891 Sq. Ft.
64,891 SF ???Light Manufacturing Facility???, vacant & move-in ready.
Office - 931 State Route 88, Gardnerville, NV
$2,750,000
7,915 Sq. Ft.
Active, viable business & real estate and a private residence.
Others - 6 & 80 Front St, Battle Mountain, NV
$249,000
0.82 acres
Commercial - Battle Mountain, NV
Industrial - 1501 Lamoille Hwy., Elko, NV
$975,000
5,804 Sq. Ft. on 0.76 acres
Great location at the corner of 12th and Lamoille City Highway which is one of the busiest intersect
Land - 932 Fir Street, Carlin, NV
$89,500
1.29 acres
Great exposure in Carlin NV for business, medical office spaces.
Retail - 453 Idaho Street, Elko, NV
$375,000
7,696 Sq. Ft. on 0.09 acres
Here's your chance to own a commercial building in the heart of downtown Elko.
Office - 625 Hwy 50, Zephyr Cove, NV
$1,995,000
5,264 Sq. Ft.
This rare office building has 3 stories and located in Zephyr Cove, Nevada.
Others - 698 South 5th Street, Elko, NV
$300,000
3,160 Sq. Ft. on 0.49 acres
Great Location on 5th Street with good access and visibility.
Land - 447 Lakeshore Boulevard, Incline Village, NV
$6,150,000
Photos are renderings of potential home. Price includes TRPA approved plans (approved 11/14/2019)
Others - 3567 Construction Way, Winnemucca, NV
$559,900
0.92 acres
Commercial - Winnemucca, NV
Others - 405 W Fourth Street, Winnemucca, NV
$1,200,000
0.25 acres
Retail - Winnemucca, NV
Others - 6160 Grass Valley Road, Winnemucca, NV
$234,000
6.49 acres
Commercial - Winnemucca, NV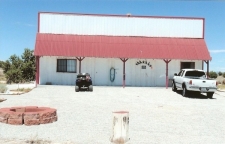 Multi-Use - Highway 318 and Highway 6, Lund, NV
$1,275,000
1,200 Sq. Ft. on 7.5 acres
Highway Junction Commercial 7.5 Acres with 1,200 SF Building
Office - 540 E. St. Louis Ave., Las Vegas, NV
$285,000
1,423 Sq. Ft. on 0.18 acres
Professional office located on a corner lot in the heart of downtown Las Vegas, conveniently located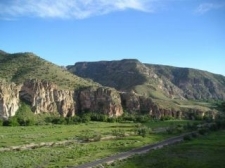 Land - Highway 93 - 629.3, Caliente, NV
$16,734,505
28,183,320 Sq. Ft. on 629.3 acres
647+/- Total Acres including 592+/- acre-feet of water rights.120 acres within city. 527 in canyon
Industrial - 770 12th St and Clarkson Drive, Elko, NV
$250,000
3,200 Sq. Ft. on 1.88 acres
Commercial land on 12th St with incredible exposure. 2 parcels sold together.
Land - 681 8th Street, Carlin, NV
$155,000
0.64 acres
There are four buildings that use to be motel rooms on the property.
When it comes to Nevada commercial real estate listings, one of the state's cities clearly stands out. Las Vegas is home to more than two-thirds of Nevada residents. Additionally, two of the fastest growing cities in the whole country are in Nevada, namely, Henderson and North Las Vegas. Both these areas contain a variety of commercial realty opportunities and investment property.
Much of Nevada's economy is based on tourism. In addition to Las Vegas, Reno and Lake Tahoe also bring in vacationers from around the world. With a population estimated at 220,500, Reno is also a large population centers that offers various Nevada commercial real estate listings.
It is interesting to note that the government owns about 80% of the land in the state. However, there is a great deal of rural commercial land, which farmers grow crops on including onion, potatoes and alfalfa. The major economic activities in Nevada include mining and cattle ranching. Industrial space in Nevada is used for food processing, printing, and manufacturing electric equipment and machinery.
---