---
Office - 5250 S Pecos, Las Vegas, NV
$2.22-2.23/SqFt/Month
360 SqFt
Cooper Building is a very professional Class 'A' - All Inclusive Rental Rate
Multi-Use - 4545 E Tropicana, Las Vegas, NV
$1.2-1.58/SqFt/Month
1,000 SqFt
Neighborhood retail center.All units have easy ingress and egress.Pawn Star Famous!
Retail - 1725 N Nellis Blvd, Las Vegas, NV
$1.39/SqFt/Month
1,250-2,500 SqFt
New Paint, Flooring & Spaces for Lease! Church, Retail & More
Retail - 2381 E. WINDMILL LANE LAS VEGAS, NV 89123, Las Vegas, NV
$1.75-2.39/SqFt/Month
1,200-19,240 SqFt
Eastwind Center- AMAZING FRONTAGE
Multi-Use - 3930 Leon, Las Vegas, NV
$1.25/SqFt/Month
3,300 SqFt
Gray Shell Build a Daycare, Gym, Church or more with this excellent property
Retail - 8826 South Eastern Ave, Las Vegas, NV
$1.65-2.05/SqFt/Month
1,164-4,000 SqFt
Anchored By Regal Theater - Retail or Office Spaces Available
Retail - 2525 N Decatur Blvd, Las Vegas, NV
$1-1.37/SqFt/Month
2,000 SqFt
2000 SQFT Retail By North Las Vegas Airport
Multi-Use - 900 S. Valley View BLVD, Las Vegas, NV
$1.1-1.36/SqFt/Month
900 SqFt
Thriving Retail/Office Center · Spaces for Lease
Retail - 10020 W. Cheyenne Ave, Las Vegas, NV
$1.5-1.92/SqFt/Month
1,592 SqFt
Off of the 215 & Cheyenne - BEAUTIFUL RETAIL PROPERTY
Retail - 4010 S Rainbow Blvd, Las Vegas, NV
$3-3.53/SqFt/Month
1,500 SqFt
Previous Chain Coffee Shop For Lease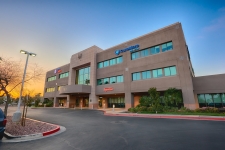 Health Care - 100 N Green Valley Parkway, Henderson, NV
$2.25/SqFt/Month
Parkway Medical Plaza- Medical Office For Lease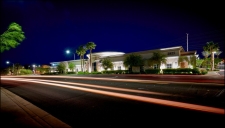 Health Care - 2825-2865 Siena Heights Drive, Henderson, NV
$2.15-2.25/SqFt/Month
Siena Medical Pavilion Building-Medical Office for Lease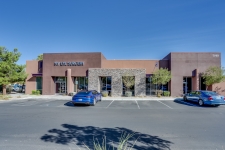 Office - 7190 Smoke Ranch Road Suite #150, Las Vegas, NV
$1.55-1.9/SqFt/Month
3,000 SqFt
3000 Sq. ft. Medical Office Bldg

Others - 9079 Post Rd, Suite 120, Las Vegas, NV
$0.99-10/SqFt/Year
All Business Owners/Corporations/North American Commercial®
Office - 8290 W Sahara, Las Vegas, NV
$30.64-18000/SqFt/Year
235-1,010 SqFt
Las Vegas Office Space for Lease - 2 spaces available from 235 SF to 1,010 SF
When it comes to Nevada commercial real estate listings, one of the state's cities clearly stands out. Las Vegas is home to more than two-thirds of Nevada residents. Additionally, two of the fastest growing cities in the whole country are in Nevada, namely, Henderson and North Las Vegas. Both these areas contain a variety of commercial realty opportunities and investment property.
Much of Nevada's economy is based on tourism. In addition to Las Vegas, Reno and Lake Tahoe also bring in vacationers from around the world. With a population estimated at 220,500, Reno is also a large population centers that offers various Nevada commercial real estate listings.
It is interesting to note that the government owns about 80% of the land in the state. However, there is a great deal of rural commercial land, which farmers grow crops on including onion, potatoes and alfalfa. The major economic activities in Nevada include mining and cattle ranching. Industrial space in Nevada is used for food processing, printing, and manufacturing electric equipment and machinery.
---