Search Results - New Hampshire
---
Many of New Hampshire commercial real estate listings are located in Manchester, with an estimated population of 109,565 and Nashua, with an estimated population of 86,494. However, commercial realty can also be found in some of the state's smaller cities including Concord, Derry Village and Dover.
While much of the state's industrial space was once dedicated to manufacturing items such as shoes and textiles, this is no longer the case. As New Hampshire plants became obsolete and cheaper workers were found in the south, these sectors are now dramatically reduced. However, one factor that does lure in many individuals looking for investment property and commercial real estate listings is the fact that New Hampshire has neither a personal state income tax nor a general sales tax.
Companies with headquarters and office space in New Hampshire include Ektron, Dartware, Insight Technology and Presstek. Industrial space is dedicated to machinery, electronics, rubber and plastics.
Others - 1467 Lake Shore Road, Gilford, NH
Currently rented as a service station. Great viability. Becoming an increasingly busy location.
Retail - 148A Plaistow Road, Plaistow, NH
$0.34/SqFt/Month
7,624 SqFt
Excellent facility offering two attractive buildings, the the 1st is a 2,624 SF Office building feat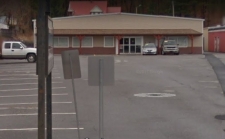 Retail - 152 Washington Street, Claremont, NH
5,600 SqFt
Join the busiest commercial area in Claremont!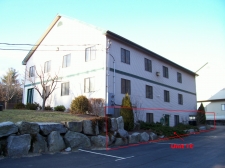 Office - 10 Twin Bridge, Unit 1C, Merrimack, NH
$11.94/SqFt/Year
954 SqFt
Commercial Unit ( 1C) for Lease in Commercial Complex-Merrimack,NH
---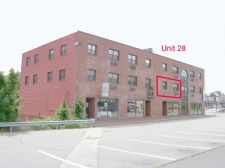 Office - 6 West Broadway, Unit 28, Derry, NH
$13.85/SqFt/Year
455 SqFt
455 SF Office unit available at Depot Square Office Building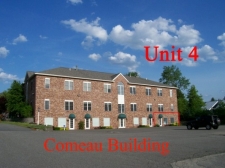 Office - 6 Mary Clark Dr., Unit 4A, Hampstead, NH
$39/SqFt/Year
130 SqFt
Hampstead Executive Office Suite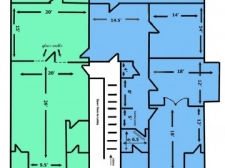 Office - 8 Stiles Road Unit A, Salem, NH
$13.19/SqFt/Year
1,182 SqFt
Office/Retail Condo (Unit A) for Lease on Stiles Road-Salem,NH
---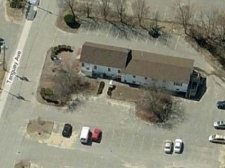 Office - 15 Tanguay Avenue, Nashua, NH
$13.2-15.6/SqFt/Year
150-250 SqFt
Affordable office/commercial space. Utilities included.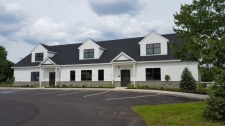 Business Park - 288 South River Road, Bedford, NH
$12-15/SqFt/Year
1,500-2,000 SqFt
Brand new energy efficient building with great visibility from South River Rd
Retail - 163 WASHINGTON Street, Claremont, NH
3,995 SqFt
Lease this 3995 Sq Ft Space on the Most Highly Traveled Route in Sullivan County for $2200/mo.
Office - 1111 South Stark Highway 5, Weare, NH
$300/SqFt/Month
Ground level retail or office space available at a very affordable monthly price.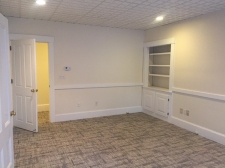 Office - 634 Central Avenue, Dover, NH
$2295/SqFt/Month
2,040 SqFt
Charming & Newly Renovated Office Suite Available For Lease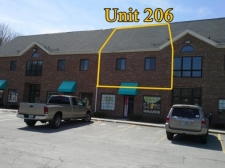 Office - 403 Main Street Unit 206, Salem, NH
$0.05/SqFt/Year
1,054 SqFt
Office/Retail Unit (206) for Lease on Main Street in Salem, NH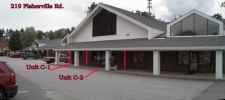 Retail - 219 Fisherville Road Unit C-1, Concord, NH
$10/SqFt/Year
1,347-3,200 SqFt
Flexible Storefront Unit (C-1) for Lease on Fisherville Road-Concord, NH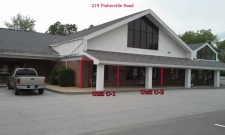 Retail - 219 Fisherville Road Unit C-2, Concord, NH
$10/SqFt/Year
1,859-3,200 SqFt
Large Storefront Unit (C-2) for Lease on Fisherville Road in Concord, NH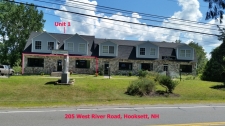 Multi-Use - 205 West River Rd Unit #1, Hooksett, NH
$6.7/SqFt/Year
2,688 SqFt
Retail & Garage Commercial Unit (#1) for Lease on West River Rd-Hooksett, NH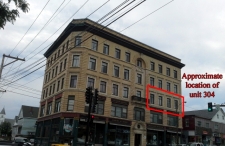 Office - 33 Main Street, Unit 304, Nashua, NH
$15/SqFt/Year
1,200 SqFt
Office/Retail Unit (304) for Lease on Main Street-Nashua, NH
Office - 16-34 Opera House Square, Claremont, NH
1,000 SqFt
Units available, 4 separate units, all connected could be leased separate or all together, single un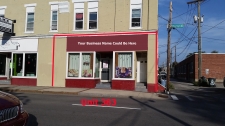 Retail - 383 Chestnut Street, Manchester, NH
$15/SqFt/Year
760 SqFt
Retail/Office Unit (383) for Lease on Chestnut Street-Manchester,NH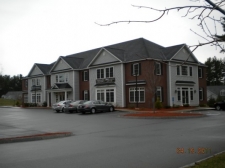 Office - 127 Rockingham Rd. U. 203 OL-597, Windham, NH
$18.93/SqFt/Month
992 SqFt
OL-597
---