Search Results - New Jersey
---
Since New Jersey is surrounded by New York City and Philadelphia, there are a large amount of commercial real estate listings available. Much of the state's economy is based upon serving residents who live in those neighboring cities.
According to the Bureau of Economic Analysis, in 2010, the state's gross state product was $487 billion. Much of New Jersey's economy centers on the pharmaceutical and financial industry. Also telecommunications, food processing, printing, electronic equipment and tourism are also prevalent. The state's rural commercial land is dedicated to some high yield crops including blueberries, cranberries and spinach.
Major corporations with office space and industrial space in New Jersey include Johnson and Johnson, Merck, Bristol-Myer Squibb and Pfizer. Telecommunications also are high profile in New Jersey, as companies like Verizon and AT&T are based in the state. Currently, 25 Fortune 500 companies have their headquarters and office space in New Jersey.
It is also interesting to note that New Jersey stands out for its retail space. The city of Paramus has among the highest retail sales per person ratios in the United States.
Health Care - 175 Fairfield Ave. 3A & 3B, West Caldwell, NJ
1,500-3,000 SqFt
2 Medical Condos or One your choose for Lease or for Sale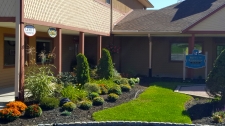 Office - 100 Quarry Road, Hamburg, NJ
$10-14/SqFt/Year
1,200-6,000 SqFt
Medical/Medical offices Build to suite
Shopping Center - 1055 Parsippany Blvd, Parsippany, NJ
862-3,305 SqFt
Prestigious Parsippany PropertyMajor Price Reduction For Sale OR For Lease
Industrial Park - 622 Route 10 West, Whippany, NJ
$0.09/SqFt/Month
2,100-3,600 SqFt
2100-3000 SF Flex Units Available for lease
---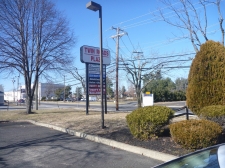 Retail - 17 Clementon Rd Unit 4, Berlin, NJ
$11.4/SqFt/Month
1,000-1,200 SqFt
Remarks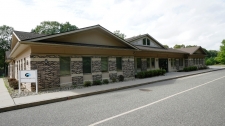 Office - 994 W Sherman Ave, Vineland, NJ
$15/SqFt/Year
10,600 SqFt
Unique Listing offering a 10,600 square foot Turnkey Professional/Medical office building on 1.5 acr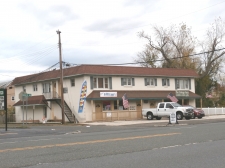 Retail - 482 White Horse Pike Unit 2, Atco, NJ
$9.45/SqFt/Month
1,650 SqFt
Remarks
---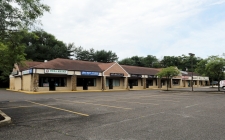 Retail - 17 Clementon Rd Unit 2, Berlin, NJ
$25/SqFt/Month
1,200 SqFt
Remarks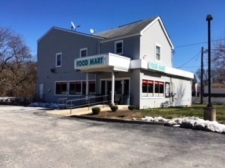 Retail - 331 N. White Horse Pike, Magnolia, NJ
$2500/SqFt/Month
1,200 SqFt
ReMarks
Health Care - 101 Madison Ave Suite 400, Morristown, NJ
1,350 SqFt
Dental Office for Sublease
Industrial - 40 Pier Lane West, Fairfield, NJ
$12/SqFt/Year
5,000 SqFt
FreeStanding Building
Office - 82 Totowa Road, Wayne, NJ
$0.13/SqFt/Month
1,100-12,000 SqFt
Office space available for lease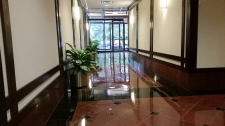 Office - 7 E. Frederick PL Suite 300, Cedar Knolls, NJ
3,500-8,500 SqFt
Available Immediately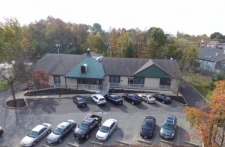 Office - 55 E Route 70, Evesham Township, NJ
$18/SqFt/Year
4,140 SqFt
Office Condo For Lease
Office - 30B Vreeland Road, Florham Park, NJ
$0.01/SqFt/Month
6,400-11,690 SqFt
First Floor Office Space for Lease
Business - 111 E. Elizabeth Ave., Linden, NJ
1,800 SqFt
Shop and Office for lease
Multi-Use - 1210-1216 Stuyvesant Avenue, Union, NJ
Office/Retail Available for Lease
Retail - 189 Ridgedale Avenue, Florham Park, NJ
3,000 SqFt
Mixed Use Retail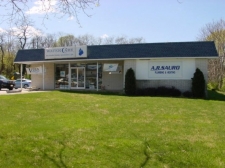 Office - 1062-1066 N. Delsea Drive, Vineland, NJ
$0.98/SqFt/Month
4,000 SqFt
A perfect location to move or open a new business. Free Standing Office/Warehouse/Showroom building.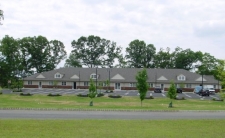 Office - 7 Myers Dr., Mullica Hill, NJ
$18/SqFt/Year
3,000-16,000 SqFt
Professional Office is availlable in newly constucted facility. If you are looking to expand your ma
---