Search Results - New Jersey
---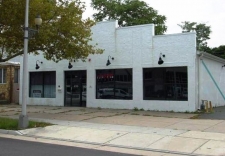 Retail - 219 W Landis Ave, Vineland, NJ
$259,500
6,000 Sq. Ft. on 0.32 acres
Attention End Users/Investors - Looking for an upgraded single-story building located in the h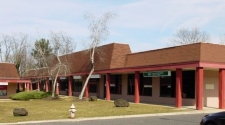 Retail - 621 Beverly Rancocas Rd, Unit 1A, Willingboro, NJ
$225,000
2,600 Sq. Ft.
Prime opportunity for existing business looking to relocate or start-up a business within the busy m

Multi-Use - 26 Creekview Rd, Willingboro, NJ
$895,000
7,200 Sq. Ft. on 3.5 acres
Attention Business, Civic, Social and Religious Organizations- we are offering a unique opportunity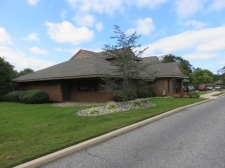 Office - 1138 E Chestnut Ave, Unit A, Vineland, NJ
$525,000
3,878 Sq. Ft. on 0.24 acres
A 3,878 SF Professional Office Condo is available for sale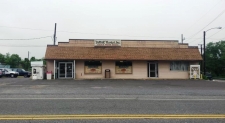 Retail - 3600 N West Blvd, Vineland, NJ
$295,000
5,000 Sq. Ft. on 1.1 acres
The current pandemic has created a unique opportunity to own a Grocery/Deli/Butcher Shop operation p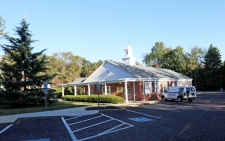 Office - 215 Main St, Westampton, NJ
$415,900
3,300 Sq. Ft. on 0.86 acres
Investment Opportunity/ End User - 3,300 SF Commercial Building situated on .86 acres is avai
Office - 600 G St, Millville, NJ
$2,750,000
105,377 Sq. Ft. on 9.07 acres
Price Reduction! This unique Investment Opportunity provides an investor the flexibility to grow the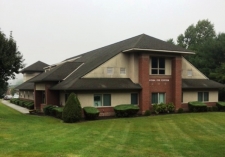 Office - 1318 S Main Road, Unit CB2, Vineland, NJ
$1,195,000
9,102 Sq. Ft.
Attention Investors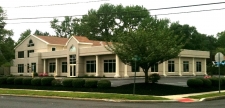 Office - 1225 N Broad St, Woodbury, NJ
$439,000
2,962 Sq. Ft. on 0.06 acres
Turnkey Office Condo Unit For Sale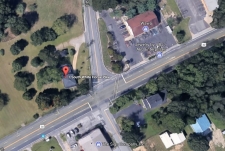 Multi-Use - 1 S White Horse Pike, Waterford, NJ
$195,000
1,942 Sq. Ft. on 1.63 acres
Remarks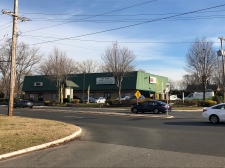 Retail - 10 Route 36, West Long Branch, NJ
12,000 Sq. Ft. on 1.21 acres
HIGHLY VISIBLE RETAIL/WAREHOUSE BUILDING FOR SALE
Multi-Use - 1719/1727 East Elizabeth Avenue, Linden, NJ
0.4 acres
For Sale: Three Buildings With Approx. 5,000 SF
Retail - 423-433 Walnut St, Camden, NJ
$205,000
0.23 acres
Great opportunity to open your business in Camden.
Industrial - 280 Goldsmith Ave., newark, NJ
$3,400,000
27 Unit Apartment Building in Excellent Location. Asking $126,00 per unit.
Industrial - 260 Schuyler Ave, Kearny, NJ
$7,800,000
2.02 acres
4 Warehouses for sale together or separately. Asking $173 per square foot.. 1.
Industrial - 265 Watsessing Ave., Bloomfield, NJ
$1,650,000
27,000 Square feet Warehouse in excellent location. Ceiling heights 14", 17", 24".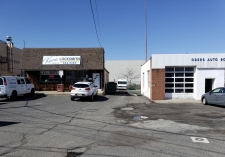 Retail - 75 Rt 46 West, Fairfield, NJ
$1,425,000
1,500 Sq. Ft.
Building 1: • Auto Repair Shop - Building 2: • Locksmith
Others - 2060 State Route 35, South Amboy, NJ
$695,000
11,500 Sq. Ft.
000
Others - 12 N Main St, Marlboro, NJ
$349,900
Calling all investors! . Great LOCATION! In the heart of Marlboro in a highly visible street.
Others - 142 S Lakeview Drive, Gibbsboro, NJ
$350,000
Commercial Zone C-2/ C-1 allowable. Large lot with 7 sheds/ outbuildings.
Since New Jersey is surrounded by New York City and Philadelphia, there are a large amount of commercial real estate listings available. Much of the state's economy is based upon serving residents who live in those neighboring cities.
According to the Bureau of Economic Analysis, in 2010, the state's gross state product was $487 billion. Much of New Jersey's economy centers on the pharmaceutical and financial industry. Also telecommunications, food processing, printing, electronic equipment and tourism are also prevalent. The state's rural commercial land is dedicated to some high yield crops including blueberries, cranberries and spinach.
Major corporations with office space and industrial space in New Jersey include Johnson and Johnson, Merck, Bristol-Myer Squibb and Pfizer. Telecommunications also are high profile in New Jersey, as companies like Verizon and AT&T are based in the state. Currently, 25 Fortune 500 companies have their headquarters and office space in New Jersey.
It is also interesting to note that New Jersey stands out for its retail space. The city of Paramus has among the highest retail sales per person ratios in the United States.
---