Search Results - New York
---
Others - 180 Old Loudon Road, Latham, NY
$12.5/SqFt/Year
5,600 SqFt
Absolutely amazing space just in time for you to create your own layout in a very, very desirable lo
Others - 704 Loudon Road, Loudonville, NY
$12.5/SqFt/Year
7,650 SqFt
Unequivocally the most stunning/modern state of the art all new commercial space available.
Others - 704 Loudon Rd, Loudonville, NY
7,650 SqFt
Unequivocally the most stunning/modern state of the art all new commercial space available.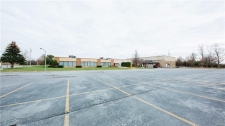 Multi-Use - 1291 Faichney Dr, Watertown, NY
$6-12/SqFt/Year
1,000-77,000 SqFt
Commercial Building for sale or lease with conference, office and warehouse space.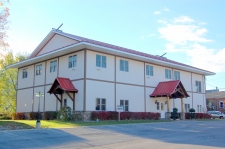 Office - 22 N. Front St., New Paltz, NY
$20/SqFt/Year
1,500-3,000 SqFt
Beautiful Upscale Office Space for Lease in the Heart of New Paltz
Industrial - 606 7th St., Glenville, NY
$4-5/SqFt/Year
10,000-125,000 SqFt
Glenville Technology Park up to 110,000SF
Others - 127 Jay Street, Schenectady, NY
$0.15/SqFt/Month
8,793 SqFt
The possibilities are endless on the great retail/office/small restaurant/cafe space in the heart of
Retail - 265 Avenue X, Brooklyn, NY
$2.92/SqFt/Month
1,370 SqFt
Coldwell Banker Reliable Commercial Division is pleased to offer 1,370 square feet of retail space a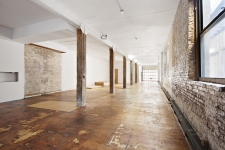 Retail - Washington Avenue, Brooklyn, NY
$2.79-2.92/SqFt/Month
0-2,400 SqFt
71 Washington Avenue is the ideal location and set-up for production, gallery space or a multitude o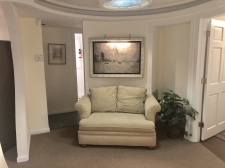 Multi-Use - 4 Trinity Pass Rd, Pound Ridge, NY
$20.99/SqFt/Year
1,000 SqFt
FOR LEASE COMMERCIAL SPACE-Scotts Corners - Single-Standing Building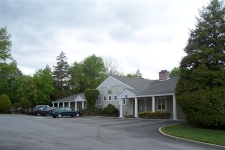 Multi-Use - 631 Montauk Highway, West Islip, NY
$1400/SqFt/Month
600-625 SqFt
WEST ISLIP - 3 Suites Available For Lease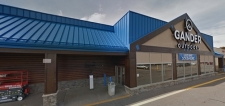 Retail - 880 Young St, Tonawanda, NY
$6/SqFt/Year
70,662 SqFt
former Gander Outdoors for Lease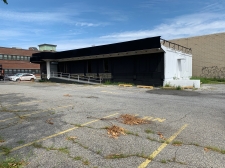 Health Care - 55-61 58th Street, Maspeth, NY
3,014 SqFt
One Story Freestanding Building with Parking Lot
Office - 2543 Montauk Hwy., Brookhaven, NY
$1.23/SqFt/Year
1,425 SqFt
Very nice self standing building on Montauk Highway in Brookhaven Hamlet.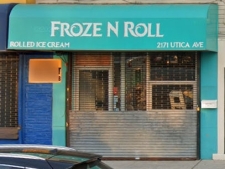 Retail - 2171 Utica Ave, Brooklyn, NY
$1800/SqFt/Month
300 SqFt
Small High Traffic Storefront
Others - 21 WEEKS RD, Queensbury, NY
6,240 SqFt
$9.00 Sq. Ft Lease includes heat &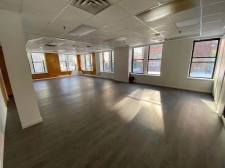 Office - 17 E Broadway, New York, NY
$5.24-5.83/SqFt/Month
450-1,050 SqFt
Newly renovated commercial office space in Chinatown available for lease
Industrial - 211 Warren St, Glens Falls, NY
month to month lease/last month
Industrial - 185 Warren St, Glens Falls, NY
$4.75/SqFt/Month
1 SqFt
warehouse
Others - 347 South Street, Utica, NY
4,290 SqFt
New tile flooring, new drywall, paint, new bath, new electrical, plumbing.
As the third most populated state in the country, there are ample commercial real estate listings in New York. In 2002, the gross state product was $1.16 trillion. Currently the population of New York City is estimated at 8.1 million, which makes it the largest city in the United States.
New York City is a major financial, manufacturing and transportation center, and, as a result, opportunities for investment property and commercial realty are plentiful. While the majority of New York commercial real estate listings are in New York City, the Buffalo area, Rochester, Albany also have strong markets for commercial realty.
In addition to outputs of items including chemicals, electronics, scientific instruments, and publishing, New York also has a strong agricultural side. Rural commercial land is dedicated to dairy, cattle, vegetables, and apples. Additionally, there are 30,000 acres of vineyards in New York and a large commercial fishing industry.
A great deal of the industrial space in New York is designed to help with its exporting of goods, which include food, commodities, diamonds, auto parts and electronics. In an average year, New York can export $71.1 billion in goods.
---