Search Results - New York
---
Office - 483 Broadway, New York, NY
$68.5/SqFt/Year
10,400 SqFt
483 BROADWAY / OUTSTANDING FULL FLOOR LOFT / OFFICE SPACE FOR LEASE FALL 2019 OCCUPANCY
Others - 2545 Route 9, Malta, NY
$16/SqFt/Year
26,194 SqFt
For Lease, Street Level Retail/Office Space at Ellsworth Commons, a Premier Mixed Use Development in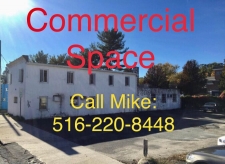 Office - 211 New York Ave, Huntington, NY
0-3,000 SqFt
Prime Huntington Village Commercial Space
Retail - 311 Saratoga Avenue, Brooklyn, NY
$2.19/SqFt/Month
1,600 SqFt
Coldwell Banker Reliable Real Estate Commercial Division is pleased to offer for lease 311 Saratoga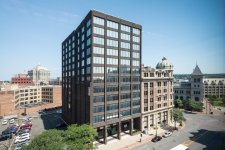 Office - 41 State Street, Albany, NY
200-30,000 SqFt
41 State is located in the heart of downtown Albany on the corner of State & Broadway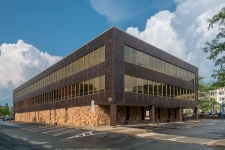 Office - 1801 6th Avenue, Troy, NY
1801 6th Avenue is located in the heart of historic Troy, NY
Office - 2 Computer Drive West, Albany, NY
1,500-21,000 SqFt
2 Computer Drive West is a professional office building located off Wolf Road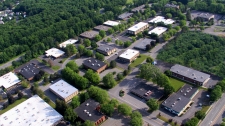 Office - 24 Computer Drive West, Albany, NY
1,500-10,000 SqFt
24 Computer Drive West is a professional office building located off Wolf Road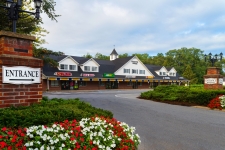 Office - 1873 Western Avenue, Albany, NY
1,000-10,000 SqFt
1873 Western Avenue is a prestigious professional building located just outside of Albany
Office - 320 Carleton Avenue, Central Islip, NY
$20/SqFt/Year
175,000 SqFt
Courthouse Corporate Center offers affordable high-quality office space.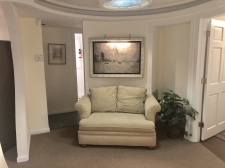 Multi-Use - 4 Trinity Pass Rd, Pound Ridge, NY
$20.99/SqFt/Year
1,000 SqFt
FOR LEASE COMMERCIAL SPACE-Scotts Corners - Single Standing Bulding
Office - 90-34 161st Street, Jamaica, NY
$63624/SqFt/Month
1 SqFt
rental
Office - 94 Maple Avenue, Smithtown, NY
$30/SqFt/Year
1,943 SqFt
Office LEASE! Turn Key Office building, has just completed an entire Top to Bottom Renovation!
Industrial - 990 Station Road, Bellport, NY
$10/SqFt/Year
30,000 SqFt
15,000 SF Industrial Unit Available with 20%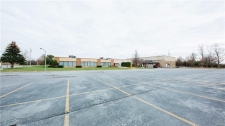 Multi-Use - 1291 Faichney Dr, Watertown, NY
$6-12/SqFt/Year
1,000-77,000 SqFt
Commercial Building for sale or lease with conference, office and warehouse space.
Office - 140 Fell Court, Hauppauge, NY
$20/SqFt/Year
45,000 SqFt
Modern 3 story building located at LIE Exit 56 and Route 111, basement storage available.
Office - 1207-1209 Castleton Avenue, Staten island, NY
Fully renovated 1,700 sf of office space located in west Brighton.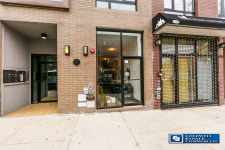 Retail - 1192 Bedford Avenue, Brooklyn, NY
$55.26/SqFt/Year
760 SqFt
Ground Floor Retail/Professional Space For Lease
Retail - 1192 Bedford Avenue, Brooklyn, NY
$4.61/SqFt/Month
760 SqFt
Coldwell Banker Reliable Commercial Division is pleased to present approximately 760 SF of ground fl
Retail - 29 Court Street, White Plains, NY
0-3,360 SqFt
3,360 square feet with Basement
As the third most populated state in the country, there are ample commercial real estate listings in New York. In 2002, the gross state product was $1.16 trillion. Currently the population of New York City is estimated at 8.1 million, which makes it the largest city in the United States.
New York City is a major financial, manufacturing and transportation center, and, as a result, opportunities for investment property and commercial realty are plentiful. While the majority of New York commercial real estate listings are in New York City, the Buffalo area, Rochester, Albany also have strong markets for commercial realty.
In addition to outputs of items including chemicals, electronics, scientific instruments, and publishing, New York also has a strong agricultural side. Rural commercial land is dedicated to dairy, cattle, vegetables, and apples. Additionally, there are 30,000 acres of vineyards in New York and a large commercial fishing industry.
A great deal of the industrial space in New York is designed to help with its exporting of goods, which include food, commodities, diamonds, auto parts and electronics. In an average year, New York can export $71.1 billion in goods.
---