Search Results - New York
---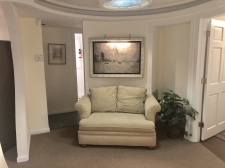 Multi-Use - 4 Trinity Pass Rd, Pound Ridge, NY
$23.94/SqFt/Year
1,000 SqFt
FOR LEASE COMMERCIAL SPACE-Scotts Corners - Single Standing Bulding
Retail - 5768 Route 25A, Wading River, NY
1,000 SqFt
Rental Space Available At The Shoppes At East Wind, A Pedestrian Shopping Villa Just Named 2018 Dan'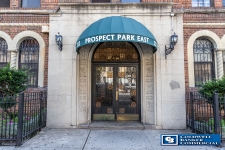 Office - 353 Ocean Avenue, Brooklyn, NY
$40/SqFt/Year
1,640 SqFt
Professional Condo For Lease
Office - 353 Ocean Avenue, Brooklyn, NY
$3.25/SqFt/Month
1,640 SqFt
Coldwell Banker Reliable Commercial Division is pleased to present for sale and for lease 353 Ocean
Office - 431 New Karner Road, Colonie, NY
$12/SqFt/Year
47,400 SqFt
Full Gross Lease Opportunity at $12 SF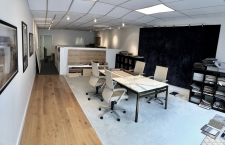 Multi-Use - 69 Westchester Ave #3, Pound Ridge, NY
$25/SqFt/Year
720 SqFt
Desirable 720 sq ft of commercial space for rent with great store front exposure with ample designat
Industrial - 14 Hewlett, Patchogue, NY
$10/SqFt/Year
50,000 SqFt
4,000 Sq. Ft wood shop with equipment available to lease part of a 50,000 sq.
Office - 353 Ocean Avenue, Brooklyn, NY
$5333/SqFt/Year
1,640 SqFt
Professional Condo For Lease
Office - 11 Oval Drive, Islandia, NY
$20/SqFt/Year
65,000 SqFt
Great Location Seconds off the Long Island Expressway at Exit 57 Restaurants and Deli within Walking
Industrial - 1430 Church Street, Bohemia, NY
$9/SqFt/Year
17,500 SqFt
Spectacular upscale office / industrial unit with beautiful office space and many upgrades.
Industrial - 28B Industrial Boulevard, Medford, NY
$9/SqFt/Year
30,000 SqFt
Prime industrial unit available
Office - 3231-3253 Route 112, Medford, NY
$16/SqFt/Year
155,079 SqFt
Brookhaven Professional Center (BPC)
Office - 125 Wireless Boulevard, Hauppauge, NY
$19/SqFt/Year
30,000 SqFt
Affordable 3,617 SF office space available in a well maintained property located in the heart of the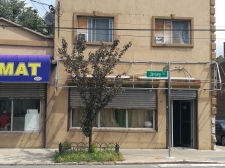 Retail - 517 Jersey Street, Staten Island, NY
$1.5/SqFt/Month
1,000 SqFt
Store for Rent/Lease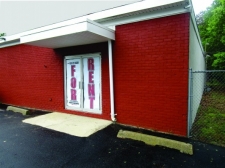 Retail - 391 Riverleigh Ave., Riverhead, NY
2,250 SqFt
Retail Property for Lease
Industrial - 606 7th St., Glenville, NY
$0.29-0.44/SqFt/Month
10,000-125,000 SqFt
Glenville Technology Park up to 110,000SF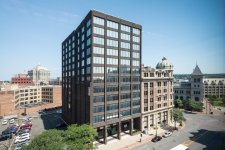 Office - 41 State Street, Albany, NY
200-30,000 SqFt
41 State is located in the heart of downtown Albany on the corner of State & Broadway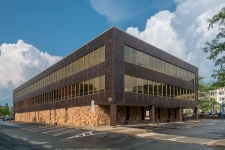 Office - 1801 6th Avenue, Troy, NY
1801 6th Avenue is located in the heart of historic Troy, NY
Office - 2 Computer Drive West, Albany, NY
1,500-21,000 SqFt
2 Computer Drive West is a professional office building located off Wolf Road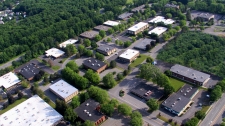 Office - 24 Computer Drive West, Albany, NY
1,500-10,000 SqFt
24 Computer Drive West is a professional office building located off Wolf Road
As the third most populated state in the country, there are ample commercial real estate listings in New York. In 2002, the gross state product was $1.16 trillion. Currently the population of New York City is estimated at 8.1 million, which makes it the largest city in the United States.
New York City is a major financial, manufacturing and transportation center, and, as a result, opportunities for investment property and commercial realty are plentiful. While the majority of New York commercial real estate listings are in New York City, the Buffalo area, Rochester, Albany also have strong markets for commercial realty.
In addition to outputs of items including chemicals, electronics, scientific instruments, and publishing, New York also has a strong agricultural side. Rural commercial land is dedicated to dairy, cattle, vegetables, and apples. Additionally, there are 30,000 acres of vineyards in New York and a large commercial fishing industry.
A great deal of the industrial space in New York is designed to help with its exporting of goods, which include food, commodities, diamonds, auto parts and electronics. In an average year, New York can export $71.1 billion in goods.
---