Search Results - New York
---
As the third most populated state in the country, there are ample commercial real estate listings in New York. In 2002, the gross state product was $1.16 trillion. Currently the population of New York City is estimated at 8.1 million, which makes it the largest city in the United States.
New York City is a major financial, manufacturing and transportation center, and, as a result, opportunities for investment property and commercial realty are plentiful. While the majority of New York commercial real estate listings are in New York City, the Buffalo area, Rochester, Albany also have strong markets for commercial realty.
In addition to outputs of items including chemicals, electronics, scientific instruments, and publishing, New York also has a strong agricultural side. Rural commercial land is dedicated to dairy, cattle, vegetables, and apples. Additionally, there are 30,000 acres of vineyards in New York and a large commercial fishing industry.
A great deal of the industrial space in New York is designed to help with its exporting of goods, which include food, commodities, diamonds, auto parts and electronics. In an average year, New York can export $71.1 billion in goods.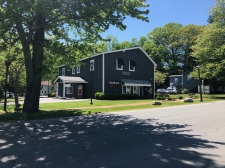 Office - 56 Westchester Ave, Pound Ridge, NY
$35/SqFt/Year
750 SqFt
Prime Location - 750 SF Office Suite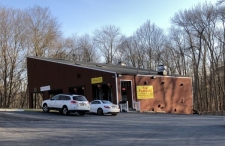 Office - 54 Westchester Ave #2, Pound Ridge, NY
$20.57/SqFt/Year
1,400 SqFt
Spacious 1400 Office Space Just Renovated!
Retail - 1414 Mermaid Avenue, Brooklyn, NY
$43/SqFt/Year
7,500 SqFt
Coldwell Banker Reliable Commercial Division is pleased to offer 2,250 SF of retail space at 1414 Me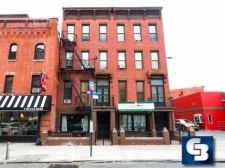 Office - 629 Throop Avenue, Brooklyn, NY
$2500/SqFt/Month
650 SqFt
Newly Renovated Ground Floor Professional Space For Lease
---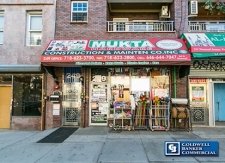 Retail - 249 Nostrand Ave, Ground Floor, Brooklyn, NY
$4500/SqFt/Month
1,600 SqFt
Prime Bedford-Stuyvesant Ground Floor Retail For Lease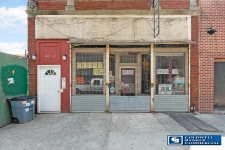 Retail - 1414 Mermaid Avenue, Broolyn, NY
$43/SqFt/Year
2,200 SqFt
Prime Coney Island Retail Site For Lease
Office - 102 Motor Parkway, Hauppauge, NY
$28/SqFt/Year
204,000 SqFt
Premier Hauppauge Location: at the Entrance to the Long Island Expressway (Exit 53)
---
Office - 1801 Western Avenue, Guilderland, NY
$16.5/SqFt/Month
5,436 SqFt
OFFICE - RETAIL SPACE ~PRIME LOCATION ~ WESTERN AVENUE - GUILDERLAND
Retail - 2624 Avenue U, Brooklyn, NY
$4.92/SqFt/Month
650 SqFt
Coldwell Banker Reliable Commercial Division is please to present approximately 650 SF of ground flo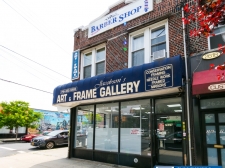 Retail - 2624 Avenue U, Brooklyn, NY
$59.07/SqFt/Year
650 SqFt
2624 Avenue U
Retail - 8075 Oswego Rd. (Route 57), Liverpool, NY
$6/SqFt/Year
60,000 SqFt
Available Space: 2,000 SF. Store 11. Lease Rate: $6.00 PSF NNN. NNN Charges:$3.
Others - 69 State Street , Albany, NY
$9.75/SqFt/Month
DOWNTOWN ALBANY - LANDMARK BUILDING - Available for LEASE.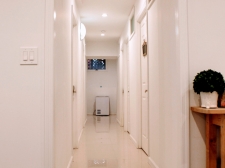 Office - 108-21 69th Rd., Forest Hills, NY
$24/SqFt/Year
1,200 SqFt
Prime Medical Office w/ 10 Parking spots. 8 Exam Rooms, Waiting Room, Reception, 2 Bath. I AM OWNER
Office - 8860 Main St, Clarence, NY
$1395/SqFt/Month
1 SqFt
Previously used as organic/wellness products & Pilates studio.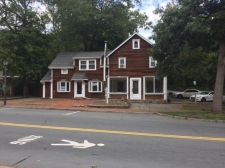 Retail - 65 Wetchester Ave, Pound Ridge, NY
$31.02/SqFt/Year
977 SqFt
Prime Corner Location - Scotts Corners
Industrial - 445 Sills Road, Yaphank, NY
$7/SqFt/Year
350,000 SqFt
Spectacular high-bay warehouse. Ideal for storage and distribution.
Industrial - 600 Prime Place, Hauppauge, NY
45,000 SqFt
High Finish Corporate Headquarters Just off LIE at between Exits 55 and 56.
Others - 560 Lansing, Schenectady, NY
$5/SqFt/Month
27,450 SqFt
FORMER ST ADELBERTS SCHOOL.
Others - 1568 Columbia Tpke. FOR LEASE, Schodack TOV, NY
3,000 SqFt
FOR LEASE - One story building with open floor plan currently used as Auction house/antique center l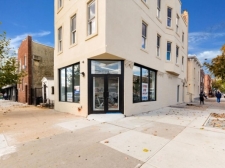 Retail - 1701 White Plains Road, Bronx, NY
$3500/SqFt/Month
1,000 SqFt
BRAND NEW STORE FOR RENT
---