Search Results - New York
---
As the third most populated state in the country, there are ample commercial real estate listings in New York. In 2002, the gross state product was $1.16 trillion. Currently the population of New York City is estimated at 8.1 million, which makes it the largest city in the United States.
New York City is a major financial, manufacturing and transportation center, and, as a result, opportunities for investment property and commercial realty are plentiful. While the majority of New York commercial real estate listings are in New York City, the Buffalo area, Rochester, Albany also have strong markets for commercial realty.
In addition to outputs of items including chemicals, electronics, scientific instruments, and publishing, New York also has a strong agricultural side. Rural commercial land is dedicated to dairy, cattle, vegetables, and apples. Additionally, there are 30,000 acres of vineyards in New York and a large commercial fishing industry.
A great deal of the industrial space in New York is designed to help with its exporting of goods, which include food, commodities, diamonds, auto parts and electronics. In an average year, New York can export $71.1 billion in goods.
Retail - 7207 3rd Avenue, Brooklyn, NY
$2750-3000/SqFt/Month
500-720 SqFt
Prime Bay Ridge Ground Floor Retail Space For Lease
Retail - 7207 3rd Avenue, Brooklyn, NY
$2.25/SqFt/Month
1,220 SqFt
Coldwell Banker Reliable Commercial Division is pleased to offer for lease 7203 3rd Avenue, Bay Ridg
Retail - 46 Marion Avenue, Saratoga Springs, NY
The Hamlet at Saratoga Springs - Urban Roots
Others - 285 Genesee Street, Utica, NY
30 SqFt
Cross Property - Utica, NY
---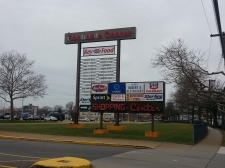 Retail - 165-40 Baisley Blvd, 2nd Floor, Jamaica, NY
$28-30/SqFt/Year
5,000 SqFt
Mall space available with lots of parking
Others - 2513 Guilderland Avenue, Rotterdam, NY
$0.19/SqFt/Month
10,800 SqFt
+/- 2,850 SF Available Either for Retail or Office Tenant.
Industrial - 21 Simmons Lane, Menands, NY
$8400/SqFt/Month
88,200 SqFt
Industrial Warehouse Space - 3,000-26,000 SF Available
---
Retail - 4223 Church Ave, Brooklyn, NY
3,360 SqFt
Coldwell Banker Reliable Commercial Division is pleased to offer 700 SF of retail or professional sp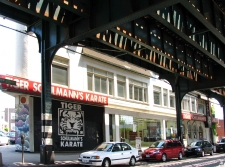 Retail - 8501 New Utrecht Avenue, Brooklyn, NY
$4.17-4.58/SqFt/Month
0-13,050 SqFt
Incredible High Traffic Opportunity in Prime Bensonhurst Location!
Retail - 4822 Church Ave, Pt 2, Brooklyn, NY
$3200/SqFt/Month
1 SqFt
retail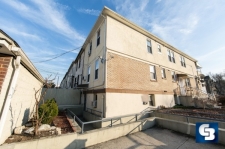 Office - 6923 Colonial Road, Brooklyn, NY
$2500/SqFt/Year
1,300-0 SqFt
Professional Space For Lease- 1,300 SF
Industrial - 25 West Jefryn Boulevard, Deer Park, NY
$10/SqFt/Year
24,500 SqFt
50% Office/50% Warehouse. Landlord willing to reduce office to create 25% Office/75% warehouse.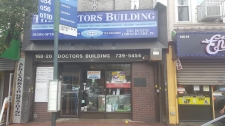 Office - 168-20 Jamaica Avenue, Jamaica, NY
1,500 SqFt
Downtown Commercial Space. Near buses and train (E,F an LIRR)
Office - 870 Riverside Drive, New York, NY
$35/SqFt/Year
3,400 SqFt
Prime Corner / Community Facility Space / Washington Heights Section of Upper Manhattan
Office - 600 Johnson Ave A6, Bohemia, NY
$450/SqFt/Month
120 SqFt
Monthly Lease Takeover / Single office space (Bohemia) NY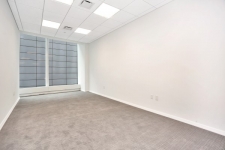 Office - 50 West Street, New York, NY
$2500/SqFt/Month
303 SqFt
BRAND NEW CONDO OFFICE SPACE - FULL SERVICE BUILDING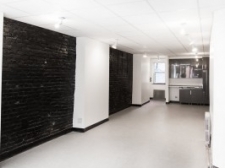 Retail - 183 Avenue B, New York, NY
$3500/SqFt/Month
520 SqFt
Pop-Up Store Lower East Side
Office - 64 Nagle Avenue, New York, NY
$35-49/SqFt/Year
1,950 SqFt
Medical Office Space // Inwood Section of Upper Manhattan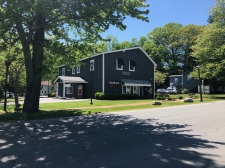 Office - 56 Westchester Ave, Pound Ridge, NY
$28.61/SqFt/Year
650 SqFt
Prime Location - 650 SF Office Suite
Industrial - 15 Frowein Road, Center Moriches, NY
$12/SqFt/Year
76,294 SqFt
Moriches "Green" Business Park.
---