Search Results - New York
---
As the third most populated state in the country, there are ample commercial real estate listings in New York. In 2002, the gross state product was $1.16 trillion. Currently the population of New York City is estimated at 8.1 million, which makes it the largest city in the United States.
New York City is a major financial, manufacturing and transportation center, and, as a result, opportunities for investment property and commercial realty are plentiful. While the majority of New York commercial real estate listings are in New York City, the Buffalo area, Rochester, Albany also have strong markets for commercial realty.
In addition to outputs of items including chemicals, electronics, scientific instruments, and publishing, New York also has a strong agricultural side. Rural commercial land is dedicated to dairy, cattle, vegetables, and apples. Additionally, there are 30,000 acres of vineyards in New York and a large commercial fishing industry.
A great deal of the industrial space in New York is designed to help with its exporting of goods, which include food, commodities, diamonds, auto parts and electronics. In an average year, New York can export $71.1 billion in goods.
Retail - 205 Wyckoff Ave, Brooklyn, NY
$0.83/SqFt/Month
4,500 SqFt
Coldwell Banker Reliable Commercial Division is pleased to present approximately 750 SF of ground fl
Office - 249-251 Utica Ave, Brooklyn, NY
$24-26.09/SqFt/Year
1,000-2,300 SqFt
2,300 SF SECOND FLOOR PROFESSIONAL SPACE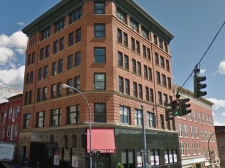 Office - 2-6 East 2nd Street, Jamestown, NY
$8-12/SqFt/Month
PROFESSIONAL OFFICE SPACE AVAILABLE in the Historic District of Downtown Jamestown
Industrial - 32 Enterprise Zone Drive, Riverhead, NY
$12/SqFt/Year
7,010 SqFt
Units 1 & 4 have been leased! 2 Units left. Brand new industrial building in the heart of Riverhead.
---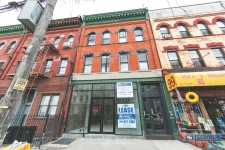 Retail - 205 Wyckoff Ave, Brooklyn, NY
$64/SqFt/Year
750 SqFt
205 Wyckoff Ave, BK, NY - Boerum Hill Ground Floor Retail Space For Lease
Others - 2545 Route 9, Malta, NY
$16/SqFt/Year
26,194 SqFt
For Lease, Street Level Retail/Office Space at Ellsworth Commons, a Premier Mixed Use Development in
Others - 250 OLD LOUDON RD, Latham, NY
new construction garages/storage/warehouse
---
Retail - 760 Main Street, Center Moriches, NY
$25/SqFt/Year
Lease Rate Reduced! Prime retail location for lease located in a very busy &
Office - 69 State Street (2) 7.125 SF, Albany, NY
$9.5/SqFt/Month
167,440 SqFt
Come Join Bank of America at this Excellent Location !
Office - 978 Route 45 , Pomona, NY
$21/SqFt/Year
2484sf, 1675sf, 1016sf & 887sf. Base rent + prorata utils & tax. NO CAM!
Industrial - 5400 New Horizons Blvd, Amityville, NY
$12/SqFt/Year
23,822 SqFt
14,200 SF available for lease. 28' ceiling height in warehouse.
Office - 99 Cold Spring Road, Syosset, NY
$30/SqFt/Year
4,500 SqFt
Medical or Office space.
Retail - 201 Route 9W, Congers, NY
$1.46/SqFt/Month
4,800 SqFt
SALE or LEASE a fully operational Funeral Home and a Multi-Use Property.
Retail - 674-676 Motor Parkway, Hauppauge, NY
$16/SqFt/Year
5,881 SqFt
Two contiguous spaces available; 900 and 1,000 Sq. Ft. respectively.
Industrial - 1676 Washington Avenue, Bohemia, NY
$10/SqFt/Year
7,600 SqFt
Prime industrial unit with concrete fenced yard.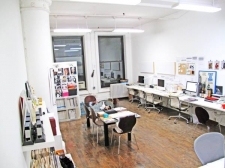 Office - 632 Broadway, New York, NY
$5500-5700/SqFt/Year
Professional, Spacious Office in SoHo! - $5500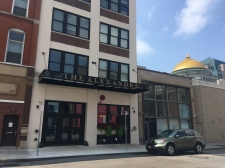 Multi-Use - 510 Washington Street, Buffalo, NY
Newly renovated commercial space in Downtown Buffalo's Central Business District
Industrial - 1944 Rte 22, Brewster, NY
$12/SqFt/Year
89,900 SqFt
Location: Just North of I-684/84 Intersection, just off Rt.22
Office - 140 Fell Court, Hauppauge, NY
$19/SqFt/Year
45,000 SqFt
Modern 3 story building located at LIE Exit 56 and Route 111, basement storage available.
Retail - 213 Lake Avenue, Saint James, NY
$20/SqFt/Year
8,200 SqFt
2 - 850 SF units available. Can be combined to 1,700 SF.
---