Search Results - New York
---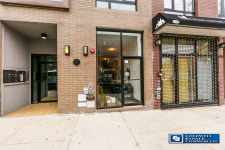 Retail - 1192 Bedford Avenue, Brooklyn, NY
$47.36/SqFt/Year
760 SqFt
Ground Floor Retail/Professional Space For Lease
Retail - 1192 Bedford Avenue, Brooklyn, NY
$3.95/SqFt/Month
760 SqFt
Coldwell Banker Reliable Commercial Division is pleased to present approximately 760 SF of ground fl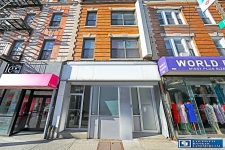 Retail - 1054 Flatbush Avenue, Brooklyn, NY
$8000/SqFt/Month
1,800 SqFt
Prime Ground Floor Retail Space For Lease
Industrial - 211 Warren St, Eagle Bay, NY
6 month least
Others - 2214 Whitesboro Street, Utica, NY
229,900 SqFt
Cross Property - Utica, NY
Industrial - 200-230 Sea Lane, Farmingdale, NY
$13/SqFt/Year
44,102 SqFt
10,226 SF Industrial/Flex unit available for lease. 40% Office/R&D /60% Warehouse.
Office - 483 Broadway, New York, NY
$70/SqFt/Year
10,400 SqFt
483 BROADWAY / OUTSTANDING FULL FLOOR LOFT / OFFICE SPACE FOR LEASE FALL 2019 OCCUPANCY
Office - 1954 New York Avenue, Huntington Station, NY
$26/SqFt/Year
2,000 SqFt
Large Property 0.63 Acres Located On Major Road With Free Stand Alone Building, 2000 Sq. Ft.
Office - 83 Haviland Drive, Suite 1, Patterson, NY
$2000/SqFt/Month
1 SqFt
Suite 1 is a large space, approximately 1,500 sq. ft. with vaulted ceilings and a loft.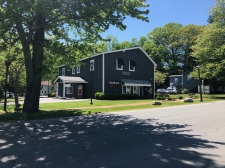 Office - 56 Westchester Ave #4, Pound Ridge, NY
$27.64/SqFt/Year
1,650 SqFt
Prime Location - 1650 SF Office Suite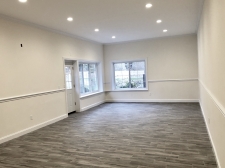 Retail - 56 Westchester Ave #1, Pound Ridge, NY
$40.62/SqFt/Year
650 SqFt
STORE FRONT FOR LEASE - 630 SF - COMPLETELY RENOVATED!
Office - 320 Carleton Avenue, Central Islip, NY
$20/SqFt/Year
175,000 SqFt
Courthouse Corporate Center offers affordable high-quality office space.
Office - 3231-3253 Route 112, Medford, NY
$16/SqFt/Year
155,079 SqFt
Brookhaven Professional Center (BPC)
Industrial - 1900 Ocean Avenue, Ronkonkoma, NY
$13/SqFt/Year
37,000 SqFt
Ideal Corporate Headquarters with Warehouse and Manufacturing Space. Flexible lease terms.
Office - 125 Wireless Boulevard, Hauppauge, NY
$19/SqFt/Year
30,000 SqFt
Affordable office space available in a well maintained property located in the heart of the Hauppaug
Industrial - 80 Smith Street, Farmingdale, NY
$13/SqFt/Year
40,000 SqFt
Flex / Office space with retail exposure. Corner unit with good window ratio.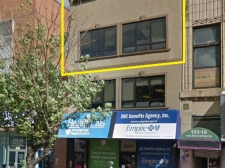 Office - 153-17 Jamaica Ave, Jamaica, NY
$24/SqFt/Year
0-2,806 SqFt
2,806 SF Commercial Office Space in the Heart of Jamaica
Others - 2699 Coney Island Avenue, Brooklyn, NY
$2000/SqFt/Month
1,000 SqFt
1000 sq.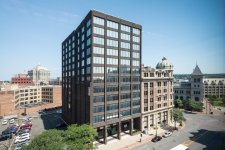 Office - 41 State Street, Albany, NY
200-30,000 SqFt
41 State is located in the heart of downtown Albany on the corner of State & Broadway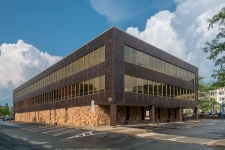 Office - 1801 6th Avenue, Troy, NY
1801 6th Avenue is located in the heart of historic Troy, NY
As the third most populated state in the country, there are ample commercial real estate listings in New York. In 2002, the gross state product was $1.16 trillion. Currently the population of New York City is estimated at 8.1 million, which makes it the largest city in the United States.
New York City is a major financial, manufacturing and transportation center, and, as a result, opportunities for investment property and commercial realty are plentiful. While the majority of New York commercial real estate listings are in New York City, the Buffalo area, Rochester, Albany also have strong markets for commercial realty.
In addition to outputs of items including chemicals, electronics, scientific instruments, and publishing, New York also has a strong agricultural side. Rural commercial land is dedicated to dairy, cattle, vegetables, and apples. Additionally, there are 30,000 acres of vineyards in New York and a large commercial fishing industry.
A great deal of the industrial space in New York is designed to help with its exporting of goods, which include food, commodities, diamonds, auto parts and electronics. In an average year, New York can export $71.1 billion in goods.
---