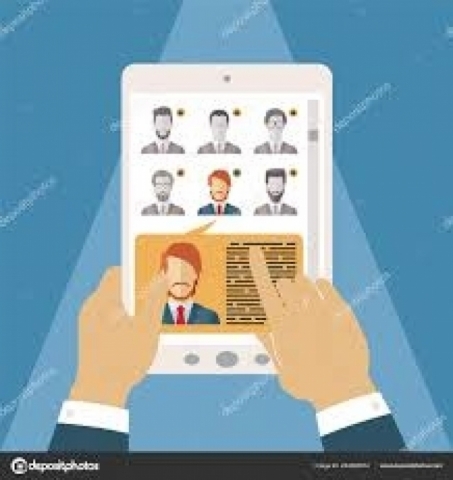 CIMLS is the leading free commercial real estate data resource online today. We provide commercial property marketing, data and listing management services. The CIMLS platform attracts thousands of commercial real estate brokers, owners, investors, appraisers. We provide access to current market information across all property use types: office space, multifamily apartments, warehouses, retail space, green spaces, medical space, hotels and motels, land, ranches, and farms for sale. CIMLS.com is the best resource for any commercial property professional to search or list availabilities and comparable transactions in the United States.
In this CIMLS article, we will walk through searching for a professional on CIMLS.com. Only gold members appear in the exclusive CIMLS.com digital rolodex of commercial real estate professionals. When one of our members searches for a local broker or financier your name will appear to attract their business. To be found in CIMLS.com's professional search results, log into your home page. To the right of your name at the top of the page, you will see an option to upgrade to gold membership. Select this option.
You will be directed to a page where you can input your billing information. While basic membership is free, Gold members benefit from CIMLS Services including: Top Placement in Search Results, Exposure to Google, Yahoo, and Bing, Premium Listings Page, Leads and Activity Reports, our Saved Search feature, and the CIMLS Professional Search, where any user can find you when they need a broker. Gold Members pay $20/month, enjoying these features on CIMLS.com. Select the "Upgrade" button and you can start benefiting from your Gold Membership immediately. At any time, if you wish to cancel your membership, you may do so on your account page.
Now that you are a Gold Member on CIMLS.com, you will appear in the professional search results when people are looking for a commercial real estate professional in their area. To search for a commercial real estate professional in your area, go to the top of the CIMLS.com homepage and select "Find a Professional". Select the service you wish to look for: Real Estate Broker, Loans and Financing, or Other. For this article we will start with Real Estate Broker. Fill in the City, State, and Zip code to specify the area for your commercial real estate professional search.
For this article, we will use Portland Or. as an example. CIMLS.com directs you to a page of search results for your commercial real estate broker search. To contact or view the profile of one of these brokers, select the "View Profile" link or to contact the broker via email, select the link to the left. To view more about that broker's organization, select the link to their commercial real estate connection.
CIMLS.com is a resource to many commercial real estate brokers from companies such as: Colliers International, ReMax Commercial, Grubb and Ellis, CBRE, Coldwell Banker, Prudential, and many more. To see other non Gold Member commercial real estate professionals in the area, select the link below. You will be directed to a page where you can send a message these brokers will receive. You will be contacted via the email on file with CIMLS.com. To search for other commercial real estate professionals, go back to the professional search page and redefine your search parameters.
We will now search for Commercial Real Estate Loans and Financing Professionals in Tampa Florida. You will be directed to a page where you can select your specific quandary. For this example, we will select "Complete a Loan Quote." This Quick Quote function allows users to easily find a commercial loan with their specific requirements. After submitting your request, you will be shortly contacted with a quick loan quote for your commercial property by a loan or financing professional.
CIMLS.com, the Commercial Investment Multiple Listing Service, invites you to visit the website and explore the professional search and experience Gold Membership for yourself!
Please like our article and leave a comment with any additional features or topics you would like us to explore! Visit us at CIMLS.com and thanks for reading!