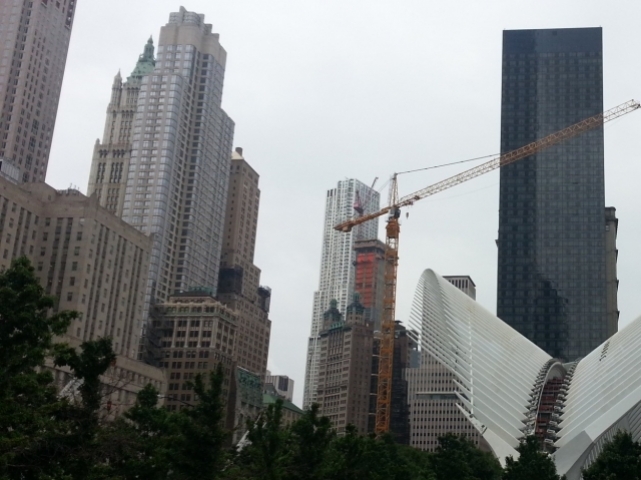 We've seen some great success with folks using the CIMLS.com Comps Data we made available over the last few months, so now we are expanding the offering. In addition to the vital data we are now running a pilot including a whole slew of new data. The data is now up live on CIMLS.com, so if you just can't wait go ahead and take a look here:
CIMLS Comps
The rest of this post with cover four major areas of addition to our property records which will makes them the perfect one stop shop for all of your online commercial realty research.
Social Media Activity
This is a brand new data point created by the analytics team at CIMLS.com. We've aggregated all of the social media buzz that happens around a location (Twitter, Facebook, Foursquare etc.) and synthesized it into one easy to use number. The data is normalized on a scale of 100 with 50 being the city average. This makes it easy to identify a 'hot' area which is the source of a large amount of online traffic - potentially very attractive for retail or residential focused customers.
This feature recently highlighted in an article by Chicago Ideas Week!
Neighborhood Demographics
In addition to the city demographics we originally offered, our data set has added the neighborhood level of granularity. This empowers any investor or broker to instantly access and compare the vital statistics of a locality. All of this data is indexed by its common neighborhood name - making the facts easy to identify and client ready.
Property Description with Local Data
We are especially proud of the property descriptions. Now, in addition to the basic location and public record data, we've integrated local attractions, amenities, and parking locations. This saves you the work of having to conduct multiple searches for each location. This information is ready to include in any commercial office, retail, or multi-family building listings.
Neighborhood Description
Last, but not least, we include a written description of the neighborhood. Often this prose is able to convey the feel of a location and highlight local selling points in a way the vital statistics can't.