Search Results - North Carolina
---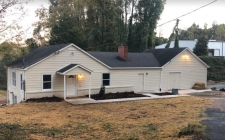 Office - 319 Berry Garden Road, Kernersville, NC
$3000/SqFt/Month
1,120-4,100 SqFt
319 Berry Garden Road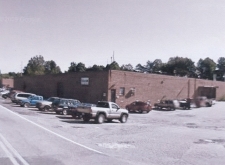 Industrial - 1581 Prospect Street, High Point, NC
$2/SqFt/Month
40,000 SqFt
1581 Prospect Street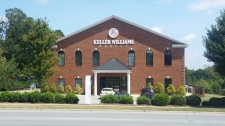 Office - 1617 Highway 66 South, Kernersville, NC
$17/SqFt/Year
1,403 SqFt
1617 Highway 66 South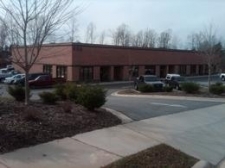 Office - 256 Gretas Way, Kernersville, NC
$14/SqFt/Year
3,000-6,200 SqFt
256 Gretas Way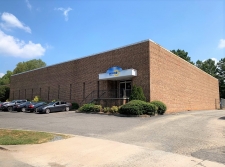 Industrial - 2953 Interstate St, Charlotte, NC
$7.25/SqFt/Year
14,400 SqFt
14,400 SF Flex Office/Warehouse Space For Lease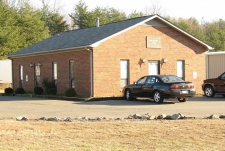 Office - 146 Furlong Industrial Drive, Kernersville, NC
$1500/SqFt/Year
1,350 SqFt
146 Furlong Industrial Drive
Office - 1403-F Highway 66 South, Kernersville, NC
$14/SqFt/Year
1,200 SqFt
1403-F Highway 66 South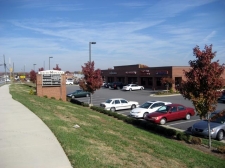 Office - 1405-F Highway 66 South, Kernersville, NC
$12/SqFt/Year
1,200 SqFt
1405-F Highway 66 South
Retail - 2632-2642 Carolina Beach Rd, Wilmington, NC
$14/SqFt/Year
Three Available units located in the Shipyard Plaza Shopping Center at the corner Carolina Beach Roa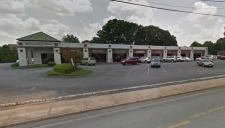 Retail - 305 West Mountain Street, Unit G, Kernersville, NC
$2833/SqFt/Year
2,000 SqFt
305 West Mountain Street, Unit G
Retail - 145-147 S College Road, Unit 110, Wilmington, NC
$1166/SqFt/Month
1 SqFt
Unit 110 offers 1,000 +/- SF of retail or office space for lease.
Office - 420 Hawthorne Lane, Charlotte, NC
$30/SqFt/Year
8,376 SqFt
420 Hawthorne Lane Office for Lease
Office - 3131 Westinghouse Blvd, Charlotte, NC
$9.25/SqFt/Year
11,220 SqFt
Office for Sublease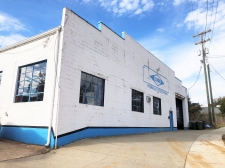 Industrial - 1521 W Trade St, Charlotte, NC
$9.5/SqFt/Year
9,926 SqFt
9,926 SF | Opportunity Zone | Frontage on the future CityLYNX Gold Line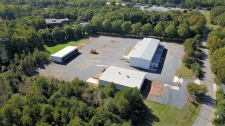 Industrial - 300 Old Hebron Rd, Charlotte, NC
$1.2/SqFt/Month
8,039-27,000 SqFt
Up to 27,000 SF Industrial lot with 4.5 acres + additional land available
Office - 2601 Iron Gate Dr, Ste 202, Wilmington, NC
$22.68/SqFt/Year
Second generation professional office in Midtown perfect for medical or other professional office us
Retail - 1003 S 17th St, Unit 116, Wilmington, NC
$8.5/SqFt/Year
Available for lease is 4,500 square feet of vacant retail-commercial space located at 1003 S.
Industrial - 1003 S 17th St, Unit 118, Wilmington, NC
$9.5/SqFt/Year
Available for Lease is 6,750 SF of open concept warehouse/flex space.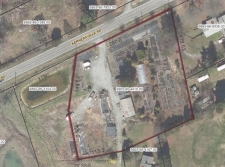 Retail - 4550 Kernersville Road, Kernersville, NC
$2500/SqFt/Month
4550 Kernersville Road
Industrial - 449 Trollingwood Road, Haw River, NC
$0.65/SqFt/Year
213,665 SqFt
Large industrial flex space now for lease (NNN) in Haw River, North Carolina. Located just 1.
North Carolina is one of the fastest growing states in the country and, as a result, North Carolina commercial real estate listings have grown in size and scope. The gross state product in North Carolina is approximately $425 billion as of the 2010 census.
While in the past, the economy of North Carolina was based on items such as tobacco and furniture; today the state's economy is diverse and includes finance, biotechnology and engineering. Rural commercial land in North Carolina is dedicated to a variety of outputs including poultry, eggs, tobacco, milk, sweet potato and soybeans.
North Carolina commercial real estate listings are most plentiful in 15 metropolitan areas including Asheville, Charlotte, Raleigh, Durham-Chapel Hill, Jacksonville, Wilmington and Winston-Salem. Charlotte has the largest population overall, as it was estimated as 731,000 at the 2010 census. North Carolina hosts 5 Fortune 5000 companies and is a large banking center. Many of these areas have experienced rapid growth in population and, as a result, quality North Carolina investment property can be found.
---