Search Results - North Dakota
---
While North Dakota stands as the third least populated state in the US, there are still valuable commercial real estate listings available. North Dakota has had a substantial economic presence for over 10 years. There are fewer unemployed people in North Dakota than there are in other states. In fact, North Dakota has the lowest unemployment rate in the country.
One of the reasons the economy is thriving is due to the Bakken oil shale fields. A great deal of the industrial space in the state of North Dakota is dedicated to either food processing or petroleum. Rural commercial land is plentiful in the state, and production of cereal grains like barley, durum wheat, buckwheat and oats is strong.
Those looking for investment property in North Dakota should know that Fargo is by far the most populous city, with an estimated population of 105,549. Bismarck and Grand Forks follow, with populations of 61.272 and 52,838 respectively.
Industrial - 105 1st St SE, Minot, ND
16,166 SqFt
Building with 17,383sf of leasable space with security controlled entrance.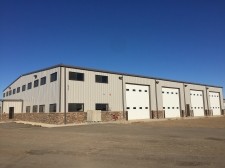 Industrial - 5818 Jefferson Ln, Williston, ND
$16/SqFt/Year
6,000-10,000 SqFt
Rare 6-7,000 SF Shop/Office/Yard Sublease-Williston, ND
Industrial - 701 W Main Ave, West Fargo, ND
$6.75/SqFt/Month
9,500 SqFt
Industrial Building with flexible use./ Manufacturing or warehouse
Multi-Use - 3985 S 56 ST Suite E, Fargo, ND
$21/SqFt/Year
1,249 SqFt
Strip mall located in fasted growing area of 200,00 community
---
Multi-Use - 3985 S 56 ST Suite F, Fargo, ND
$21/SqFt/Year
2,249-3,498 SqFt
Retail space in new strip mall located in fast growing 200,000 community
Multi-Use - 3985 S. 56th ST Suite C, Fargo, ND
$21/SqFt/Year
1,249 SqFt
Strip mall retail and office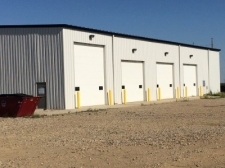 Industrial - 8390 HWY 52, Lignite, ND
$1.19/SqFt/Month
16,750 SqFt
LARGE NEWER PROPERTY AVAILABLE FOR LEASE OR SALE. LOTS OF OPPORTUNITY IN THE 16,750 SQ FT SHOP
---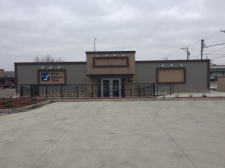 Office - 315 SW 3rd Ave, Minot, ND
$18-20/SqFt/Year
1,800-5,400 SqFt
Newly renovated building in the heart of Minot! Just half a block from the busiest intersection in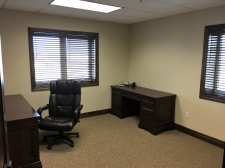 Office - 3212 East Burdick Expressway, Minot, ND
$800-1600/SqFt/Month
300-800 SqFt
Small Offices For Lease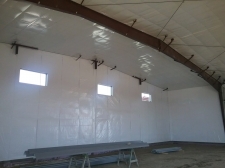 Industrial - 515 74th St. SE, Minot, ND
$15.5/SqFt/Year
4,800 SqFt
Shop for Lease or Sale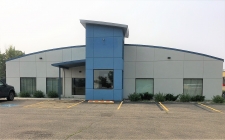 Office - 3524 East Burdick Expressway, Minot, ND
$14/SqFt/Year
9,170 SqFt
Modern Office Complex
Retail - 3402 13th Avenue South, Suite 1, Fargo, ND
$14/SqFt/Month
High Traffic area along 13th avenue, just east of West Acres. Located
Retail - 74 Broadway, Fargo, ND
3,410 SqFt
Prime Retail Suite on Corner of Broadway and 1st Ave N. In Downtown Fargo. New Floor, Great Storefr
Business - 64 Broadway, Fargo, ND
7,116 SqFt
Previously Radio Broadway Building, Very Nice Interior Finishes recently remodeled.
Office - 1120 N 28th Avenue, Fargo, ND
$13/SqFt/Year
13,200 SqFt
Excellent professional office building in north Fargo.
Retail - 1100 19th Avenue North, Fargo, ND
$13/SqFt/Year
University Town Center is a high traffic north Fargo retail center close to NDSU.
Others - 1002 Park Dr., Grand Forks, ND
$0.47/SqFt/Month
2,544 SqFt
Great space for lease. Will be freshly painted. All utilities paid.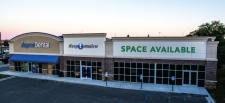 Retail - 3300 32nd Ave S, Grand Forks, ND
1,616-3,852 SqFt
CLASS A RETAIL LOCATION - GRAND FORKS, ND END CAP FOR LEASE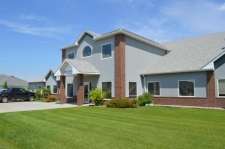 Office - 4733 S Amber Valley Pkwy, Fargo, ND
$14/SqFt/Month
1,400-4,000 SqFt
Office space close to the New Sanford Hospital. Surrounded by office parks, retail, restaurants, con
---