Search Results - North Dakota
---
Office - 1128 Westrac Drive, Fargo, ND
$1,150 SqFt/Month
5,678 SqFt
1128 Westrac Drive is a one story office building that offers 3 offices, file room, and storage.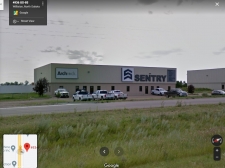 Industrial - 4934 US Hwy 85, Williston, ND
$14 SqFt/Year
5,000 SqFt
4934 US Hwy 85 Shop (+/-5000 SF)
Office - 1128 Westrac Drive, Fargo, ND
$15 SqFt/Year
5,678 SqFt
Professional office building for lease...6 offices, reception area, break room and storage closet.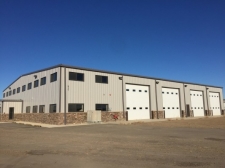 Industrial - 5818 Jefferson Ln, Williston, ND
$15 SqFt/Year
5,288-12,650 SqFt
Williston Shop/Office Yard Space for Lease - 1 space available from 5,288 SF to 12,650 SF
Industrial - 601 11th Avenue NE, West Fargo, ND
$6.90 SqFt/Year
New construction in Nordick business park. Three buildings up to 100,000 square feet in each.
Industrial - 840 11th Ave. NE, West Fargo, ND
$8.42 SqFt/Year
Multi-tenant commercial structural bays.
Industrial - 701 W Main Ave, West Fargo, ND
$7.50 SqFt/Year
18,300 SqFt
Industrial Building with flexible use./ Manufacturing or warehouse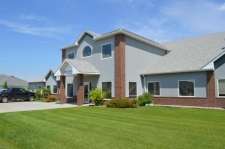 Office - 4733 S Amber Valley Pkwy, Fargo, ND
$14 SqFt/Year
1,380 SqFt
Office space close to the New Sanford Hospital. Surrounded by office parks, retail, restaurants, con
Office - 2820 19th Ave S, Grand Forks, ND
$13.25 SqFt/Month
2,876 SqFt
Well-maintained office space available in superb centrally located business park.
Industrial - 750 34th Street North, Fargo, ND
$8.75 SqFt/Year
Centrally located in Fargo with convenient access.
Office - 1126 Westrac Drive, Fargo, ND
$14.50 SqFt/Year
6,172 SqFt
Professional office building just off of 13th Avenue in south Fargo.
Retail - 3402 13th Avenue South, Suite 1, Fargo, ND
$14 SqFt/Year
High Traffic area along 13th avenue, just east of West Acres. Located
Industrial - 860 9th Street NE, West Fargo, ND
$7.75 SqFt/Year
14,375 SqFt
Available now! It has 14,375 SF of Warehouse, Office, and Outside Storage Space
Retail - 1100 19th Avenue North, Fargo, ND
$12 SqFt/Year
University Town Center is a high traffic north Fargo retail center close to NDSU, Fargo North High S
Industrial - 830 7th St. NE, West Fargo, ND
$22 SqFt/Year
14,520 SqFt
Build to suit lease space.
While North Dakota stands as the third least populated state in the US, there are still valuable commercial real estate listings available. North Dakota has had a substantial economic presence for over 10 years. There are fewer unemployed people in North Dakota than there are in other states. In fact, North Dakota has the lowest unemployment rate in the country.
One of the reasons the economy is thriving is due to the Bakken oil shale fields. A great deal of the industrial space in the state of North Dakota is dedicated to either food processing or petroleum. Rural commercial land is plentiful in the state, and production of cereal grains like barley, durum wheat, buckwheat and oats is strong.
Those looking for investment property in North Dakota should know that Fargo is by far the most populous city, with an estimated population of 105,549. Bismarck and Grand Forks follow, with populations of 61.272 and 52,838 respectively.
---