---
Ohio's population is one of the highest in the nation, as it has about 11.5 million residents and several very large metropolitan areas. As a result, Ohio commercial real estate listings are plentiful. There were over 2 million people living in the Cleveland metropolitan area as of the 2010 census. Other large cities with plentiful commercial realty include Columbus, Cincinnati, Toledo and Akron.
The gross domestic product in Ohio is $478 billion. Those looking for investment property in Ohio will be pleased to hear that the state was recently ranked #4 out of all states for its business climate by Site Selection magazine. Much of the industrial space in Ohio is dedicated to plastics, rubber, electronics and appliances. The state is also a leader in the "green" economy.
Of the 1000 top publicly traded companies in the US, headquarters and office space of 59 of them are in Ohio. These companies include Procter and Gamble, Goodyear, Wendy's and Abercrombie and Fitch.
Retail - 6708 Pearl Rd., Parma Heights, OH
$199,900
9,800 Sq. Ft. on 0.5 acres
Free Standing Building With Approx 9800 Sq Ft With Pearl Road Exposure!!
Retail - 8415 Station Street, Mentor, OH
$533,333
5,592 Sq. Ft.
Tuffy Automotive
Retail - 2600 W. State Street, Alliance, OH
$3,361,000
4,320 Sq. Ft. on 1.72 acres
Applebee's Neighborhood Bar & Grill
Retail - 3116-3122 S. Main Street, Akron, OH
13,612 Sq. Ft.
Online Auction | 13,612+/- SF Retail/Office Building
---
Retail - 3521 Center Road, Brunswick, OH
$1,200,000
2,630 Sq. Ft. on 0.63 acres
Arby's Absolute Net Lease
Land - 1329 E 5th St, Marysville, OH
$2,099,100
6.99 acres
COMMERCIAL LAND FOR SALE
Land - N Colemans Crossing Blvd, Marysville, OH
$947,700
1.45 acres
COMMERCIAL LAND FOR SALE, LEASE OR BUILD TO SUIT
---
Others - 2015 North 5th Street, Ironton, OH
$850,000
5,280 Sq. Ft. on 10 acres
Looking for a business venture?
Land - 702 E 5th Street, Marysville, OH
$320
0.83 acres
COMMERCIAL LAND FOR SALE
Land - 9960 W US Route 224, Findlay, OH
$1,413,540
4.71 acres
DEVELOPMENT LAND FOR SALE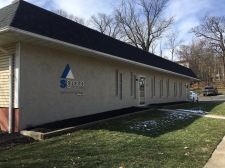 Industrial - 1940-1942 Newton Street, Akron, OH
$400,000
6,510 Sq. Ft. on 0.52 acres
This is an immaculate light industrial property that can accommodate many different types of busines
Others - 8409 National SW Road, Etna, OH
$995,000
8.18 acres

Others - 8407 Reading Road, Reading, OH
$235,360
0.21 acres
Commercial Property:
Others - 22 Wyoming Street Unit A, Newark, OH
$55,000
4,124 Sq. Ft. on 0.14 acres
This multifamily 4 unit offers an investor a great opportunity.
Others - 6302 Harrison Avenue, Green Twp, OH
$1
Great location! Just off Harrison Avenue behind Penn Station. 2,000-8,000 square feet. Starting at $
Others - 357 Buckingham Street, Newark, OH
$75,000
2,976 Sq. Ft. on 0.15 acres
VERY MOTIVATED SELLER!!!! This building has the word OPPORTUNITY written all over it!
Others - 776-778 Sullivant Avenue, Columbus, OH
$125,000
4,484 Sq. Ft. on 0.09 acres
Sale pending probate approval.
Others - 891 West North Bend Road, Cincinnati, OH
$124,900
0.52 acres
Great commercial opportunity for retail or office. Adjacent to McDonald's and other retailers.
Others - 3504 Harrison Avenue, Cheviot, OH
$225,000
0.09 acres
Completely renovated building in the heart of Cheviot currently configured for four hair styling sta
Others - 660 Hill N Road, Pickerington, OH
$300,000
3,240 Sq. Ft. on 0.84 acres
Your choice..Commercial? Or Residential? This historic home known as the J.H.
---