---
Ohio's population is one of the highest in the nation, as it has about 11.5 million residents and several very large metropolitan areas. As a result, Ohio commercial real estate listings are plentiful. There were over 2 million people living in the Cleveland metropolitan area as of the 2010 census. Other large cities with plentiful commercial realty include Columbus, Cincinnati, Toledo and Akron.
The gross domestic product in Ohio is $478 billion. Those looking for investment property in Ohio will be pleased to hear that the state was recently ranked #4 out of all states for its business climate by Site Selection magazine. Much of the industrial space in Ohio is dedicated to plastics, rubber, electronics and appliances. The state is also a leader in the "green" economy.
Of the 1000 top publicly traded companies in the US, headquarters and office space of 59 of them are in Ohio. These companies include Procter and Gamble, Goodyear, Wendy's and Abercrombie and Fitch.
Multi-Use - 390-394-398 S. Grener Ave., Columbus, OH
$220,000
1,956 Sq. Ft. on 0.19 acres
SUCCESSFUL CATERING COMPANY NEEDS NEW OWNER!
Land - 6259 Brecksville Road, Independence, OH
$495,000
6.26 acres
Two parcels, totaling 6.
Retail - 2906 Cleveland Avenue SW, Canton, OH
$1,025,000
10,965 Sq. Ft. on 0.94 acres
Dollar Tree
Industrial - 5525 Clinton Ave, Lorain, OH
$99,900
0.12 acres
Exceptional Buy on a mixed use property that includes a residential completely remodeled house, reta
---
Retail - 184 Crocker Park Blvd., Westlake, OH
$161,000
200 Sq. Ft.
Perfect opportunity to own a well established national franchise located in the center of Crocker Pa
Others - 190 Benedict Ave, Norwalk, OH
$545,000
5.87 acres
This is truly a one of a kind property.
Others - 5007 Fleet Ave, Cleveland, OH
$175,000
7,406 Sq. Ft.
Amazing Investment opportunity! Restaurant/Bar with 3 apartments upstairs.
---
Others - 10 N Foster St, Norwalk, OH
$125,000
0.76 acres
This commercial property was remodeled only 6 years ago!
Office - 2599 Miamisburg Centerville Rd, Dayton, OH
$799,000
8,586 Sq. Ft.
This beautiful executive office building consists of over 8,500 sq. ft. spread
Multi-family - 3412 E 145 St, Cleveland, OH
$45,000
8,454 Sq. Ft.
Large Brick 6 unit dwelling with much opportunity for upside.
Retail - Northfield Square - 134 East Aurora Road, Northfield, OH
$1,930,000
21,124 Sq. Ft. on 4.75 acres
Multi Tenant Retail Center - 91% Occupancy
Office - 2565 Center Rd, Hinckley, OH
$1,250
Hinckley Twp. Office/warehouse unit for lease in a great location.
Retail - 1264 1268 Grant St, Akron, OH
$70,000
0.1 acres
This is the Perfect Opportunity to Start your Own Business!
Others - 913 Gallia, Portsmouth, OH
$179,000
1,880 Sq. Ft.
Commercial - Portsmouth, OH
Others - 8752 SR 139, Minford, OH
$139,900
1,200 Sq. Ft. on 2.06 acres
Commercial - Minford, OH
Retail - 2434 Gallia St, Portsmouth, OH
$200,000
2,454 Sq. Ft. on 0.47 acres
COMMERCIAL FREESTANDING BUILDING FOR SALE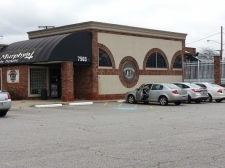 Retail - 7503 Granger Road, Valley View, OH
13,000 Sq. Ft. on 1.4 acres
Beautiful Restaurant / Bar For SaleIDEAL for a Culinary & Bar Tending School!
Retail - 7425 York Rd., Parma, OH
$350,000
6,468 Sq. Ft. on 0.45 acres
Investment Property For Sale
Others - 2691 ST RT 224, Willard, OH
$199,000
0.52 acres
Former car lot, owner retiring from the business.
Multi-family - 764 Main St., Grafton, OH
$174,900
3,430 Sq. Ft. on 0.07 acres
Unique one of a kind Victorian style home built in 1800's. ...
---