---
Ohio's population is one of the highest in the nation, as it has about 11.5 million residents and several very large metropolitan areas. As a result, Ohio commercial real estate listings are plentiful. There were over 2 million people living in the Cleveland metropolitan area as of the 2010 census. Other large cities with plentiful commercial realty include Columbus, Cincinnati, Toledo and Akron.
The gross domestic product in Ohio is $478 billion. Those looking for investment property in Ohio will be pleased to hear that the state was recently ranked #4 out of all states for its business climate by Site Selection magazine. Much of the industrial space in Ohio is dedicated to plastics, rubber, electronics and appliances. The state is also a leader in the "green" economy.
Of the 1000 top publicly traded companies in the US, headquarters and office space of 59 of them are in Ohio. These companies include Procter and Gamble, Goodyear, Wendy's and Abercrombie and Fitch.
Multi-Use - 3434 N High Street, Columbus, OH
$695,000
5,000 Sq. Ft. on 0.34 acres
Commercial property - Prime opportunity for restaurant, business, retail or mixed use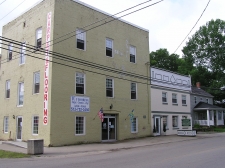 Multi-Use - 318 Sycamore St , New Richmond, OH
10,000 Sq. Ft. on 0.16 acres
Commercial Buildings for Sale! 3 Buildings
Others - 3773 Mahoning Ave., Austintown, OH
$62,900
This commercial property is conveniently situated on a well trafficked corner lot ready for your nex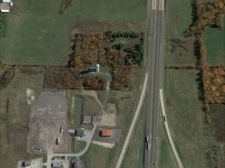 Land - I-80 & SR 49, edon, OH
11.46 acres
OHIO TOLL ROAD & SR 49 EDON OHIO, FREE EXIT
---
Others - 7619 Hamilton Avenue, Mt Healthy, OH
$2,566
0.22 acres
$7 per ft. Lease only. Renovated & modern 4400 Sqft first floor office fully furnished &
Others - 321 W Benson Street, Reading, OH
$139,900
Wonderful retail opportunity in the middle of Reading Bridal district. Has approximately 1200 sq.
Multi-family - 1125 Decliff Rd N, La Rue, OH
$23,900
1,500 Sq. Ft. on 0.18 acres
Call 908-751-9600 to Schedule a Viewing or Make an Offer
---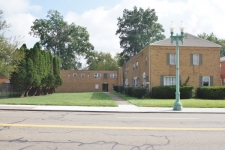 Multi-family - 2114-2116 Market Avenue N, Canton, OH
$479,900
9,002 Sq. Ft.
Well Maintained, Income Producing Apartments
Industrial - 1926 E Siebenthaler Avenue, Dayton, OH
$640,000
13,602 Sq. Ft. on 0.67 acres
NNN investment offering – sale leaseback of 13,602 SF high-tech warehouse with full HVAC.
Retail - 316 S Main St, Mount Vernon, OH
$175,000
5,762 Sq. Ft.
Retail Building For-Sale Downtown Building for sale with 5762 square feet zoned General Business whi
Retail - 1818 South Arlington St, Akron, OH
$820,000
0.08 acres
4.68 Acres, 204,190 square foot site. West side of S Arlington.
Retail - 433 W. Perkins Avenue, Sandusky, OH
1,800 Sq. Ft.
Kentucky Fried Chicken - Franchise and Real Estate
Office - 2599 Miamisburg Centerville Rd, Dayton, OH
$799,000
8,586 Sq. Ft.
This beautiful executive office building consists of over 8,500 sq. ft. spread
Others - 1010 Ohio Pike, Union Twp, OH
$110,000
First floor office condo! Previously used as a chiropractic office.
Others - 124 Williams Street, Lockland, OH
$149,900
0.17 acres
Two family residential and 1,740 sq ft commercial builing next door. Must be sold together.
Others - 841 S Yearling Road, Whitehall, OH
$89,900
1,332 Sq. Ft. on 0.22 acres
Seller is very motivated to sell!!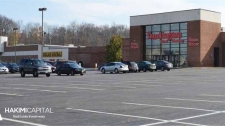 Shopping Center - 5116 Salem Avenue, Dayton, OH 45426, Dayton, OH
141,616 Sq. Ft. on 16.85 acres
Salem Plaza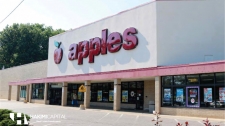 Retail - 400 Sheffield Avenue, Lorain, OH 44055, Lorain, OH
$8,815,000
189,594 Sq. Ft. on 30.77 acres
Sheffield Center
Others - 1159 E Main St, Ashland, OH
$198,000

Others - 2 N Market St, Troy, OH
$825,000
Don't miss out on this wonderful opportunity to purchase the Premier corner of Troy's beautiful down
---