---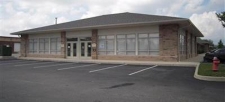 Office - 31300 Solon Road unit 2-B, Solon, OH
$0.35/SqFt/Month
2,860 SqFt
Office for rent in Solon
Retail - 6304-6356 Scioto Darby Rd, Hilliard, OH
$16/SqFt/Year
22,991 SqFt
Retail Space Available
Retail - 1570 Harding Hwy, Lima, OH
3,000 SqFt
1,500 SF Retail Space for Lease
Retail - 5933 Mayfield Road, Mayfield Heights, OH
$14/SqFt/Year
23,718 SqFt
Mayfield Ridge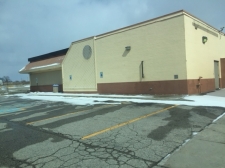 Retail - 14834 Sr 49, edon, OH
$9-10/SqFt/Year
2,861 SqFt
former Burger King for Lease
Retail - 3612-3620 Southpointe Parkway, Oxford, OH
$30/SqFt/Year
4,500 SqFt
Southpointe Crossings | New Retail Development
Retail - 9700 Mentor Avenue, Mentor, OH
66,000 SqFt
Mentor Towne Centre
Retail - 9662 Mentor Avenue, Mentor, OH
5,971 SqFt
High Profile Retail Location!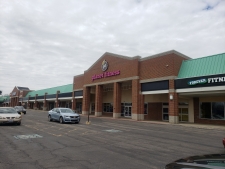 Retail - 6962-7106 E Main St, Reynoldsburg, OH
132,643 SqFt
Commercial Space For Lease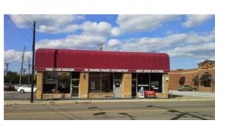 Retail - 33771 AURORA ROAD SUITE C, Solon, OH
$0.71/SqFt/Month
1,400 SqFt
OFFICE SUITE FOR LEASE
Retail - 4658 – 4740 Cemetery Rd, Hilliard, OH
$13/SqFt/Year
52,800 SqFt
RETAIL SPACE AVAILABLE
Retail - 925 N State St, Westerville, OH
$11.5/SqFt/Year
36,285 SqFt
RETAIL/OFFICE FOR LEASE
Retail - 556-640 W Schrock Rd, Westerville, OH
$12/SqFt/Year
51,855 SqFt
Retail Space Available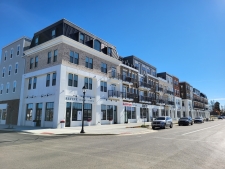 Retail - Lewis Center Rd & Evans Farm Dr, Lewis Center, OH
$22/SqFt/Year
19,828 SqFt
RETAIL SPACE FOR LEASE
Retail - 7200-7256 Hazelton-Etna Rd 122 Emswiler Way, Pataskala, OH
21,192 SqFt
Commercial Space Available For Lease
Office - 735 Ceramic Pl, Westerville, OH
$12/SqFt/Year
34,000 SqFt
Office Building For Lease
Office - 3709 N High St, Columbus, OH
$14/SqFt/Year
5,000 SqFt
COMMERCIAL OFFICE SPACE FOR LEASE
Office - 250 West St, Columbus, OH
$19.48/SqFt/Year
137,967 SqFt
Arena District Office Space For Sublease
Retail - 24805 US-23, Circleville, OH
50,379 SqFt
RETAIL END CAP AVAILABLE FOR LEASE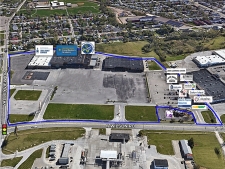 Retail - 240 N Wilson Rd , Columbus, OH
300,254 SqFt
RETAIL OR OFFICE FOR LEASE, OUTLOTS AVAILABLE
Ohio's population is one of the highest in the nation, as it has about 11.5 million residents and several very large metropolitan areas. As a result, Ohio commercial real estate listings are plentiful. There were over 2 million people living in the Cleveland metropolitan area as of the 2010 census. Other large cities with plentiful commercial realty include Columbus, Cincinnati, Toledo and Akron.
The gross domestic product in Ohio is $478 billion. Those looking for investment property in Ohio will be pleased to hear that the state was recently ranked #4 out of all states for its business climate by Site Selection magazine. Much of the industrial space in Ohio is dedicated to plastics, rubber, electronics and appliances. The state is also a leader in the "green" economy.
Of the 1000 top publicly traded companies in the US, headquarters and office space of 59 of them are in Ohio. These companies include Procter and Gamble, Goodyear, Wendy's and Abercrombie and Fitch.
---