---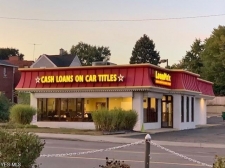 Retail - 1701 Tuscarawas St.W, Canton, OH
$13.55/SqFt/Year
2,214 sf Office/Retail Space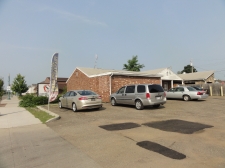 Retail - 3151 Mahoning Rd. NE, Canton, OH
$6.04/SqFt/Year
2,684 SqFt
Busy Bar & Restaurant Business for Sale & Building for Lease
Office - 2255 W. Laskey Rd., Toledo, OH
$1.18/SqFt/Month
340 SqFt
Seeking low costs in a professionally managed building?
Office - 23215 COMMERCE PARK RD, Beachwood, OH
$16/SqFt/Month
35,000 SqFt
Park Center I
Office - 406 Columbus Avenue, Sandusky, OH
$9600/SqFt/Month
OFFICE SPACE DOWNTOWN SANDUSKY!
Office - 6832 Main Street, CIncinnati, OH
$12.5/SqFt/Year
5,648 SqFt
5,648 SF Creative Office/Flex/Showroom - includes newly renovated open layout office (3,397 SF)
Others - 1200 E Main St 3&4, Ashland, OH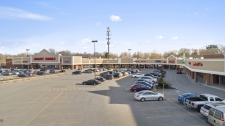 Shopping Center - 21593 Lorain Road, Fairview Park, OH
643-6,173 SqFt
Outparcel & inline space available at Fairview Centre in OH anchored by Giant Eagle
Retail - 10 Manor Hill Drive, Canfield, OH
$12/SqFt/Year
6,831 SqFt
Free Standing Building for Lease or Sale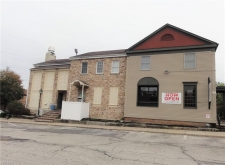 Retail - 1244 Weathervane Lane, Akron, OH
$10.29/SqFt/Year
3,500 SqFt
3,500 sf Turn Key Restaurant at Liberty Commons in the Valley in Akron
Office - 4424 Aicholtz Rd, Cincinnati, OH
$12/SqFt/Year
1,450 SF - 1st floor suite available. Includes two (2)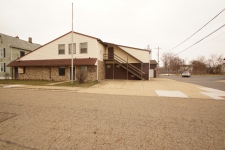 Industrial - 1107 Melchoir Place SW, Canton, OH
$7.07/SqFt/Year
2,388-6,300 SqFt
6,300 sf Light Industrial: 3,912 sf Shop Area & 2,388 sf Office Area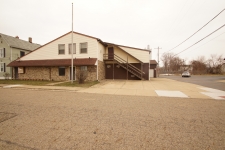 Industrial - 1107 Melchoir Pl SW, Canton, OH
$6.5/SqFt/Year
3,912 SqFt
3,912 sf Light Industrial Space for Lease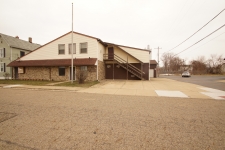 Industrial - 1107 Melchoir Pl SW, Canton, OH
$8/SqFt/Year
2,388 SqFt
2,388 sf Office Space for Lease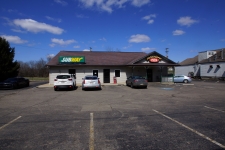 Retail - 690 W. Main, Apple Creek, OH
$10/SqFt/Year
600 SqFt
600 sf Retail Space for Lease
Others - 1638 Old Columbus Rd, Wooster, OH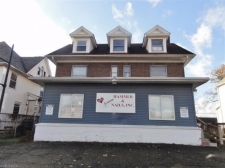 Office - 906 12th St. NW, Canton, OH
$4.36/SqFt/Year
FOR LEASE: Well maintained 4,133 sf Office/Retail Building zoned PB4 on busy 12th Street NW. This pr
Retail - 445 West Aurora Road, Sagamore Hills, OH
$16/SqFt/Month
2,400 SqFt
Freestanding Outlot Available for Lease
Office - 3031-3033 Cleveland Ave SW, Canton, OH
$325/SqFt/Month
130,433 SqFt
Canton Southgate Office Building
Retail - 18 South Court Street, Athens, OH
2,100 SqFt
2100 sq.ft. Store Front at Ohio University
Ohio's population is one of the highest in the nation, as it has about 11.5 million residents and several very large metropolitan areas. As a result, Ohio commercial real estate listings are plentiful. There were over 2 million people living in the Cleveland metropolitan area as of the 2010 census. Other large cities with plentiful commercial realty include Columbus, Cincinnati, Toledo and Akron.
The gross domestic product in Ohio is $478 billion. Those looking for investment property in Ohio will be pleased to hear that the state was recently ranked #4 out of all states for its business climate by Site Selection magazine. Much of the industrial space in Ohio is dedicated to plastics, rubber, electronics and appliances. The state is also a leader in the "green" economy.
Of the 1000 top publicly traded companies in the US, headquarters and office space of 59 of them are in Ohio. These companies include Procter and Gamble, Goodyear, Wendy's and Abercrombie and Fitch.
---