---
Office - 1001 Eastwind Dr, Westerville, OH
$15 SqFt/Year
5,190 SqFt
Westerville condo office suite available for lease. Unit 402 is 2,025±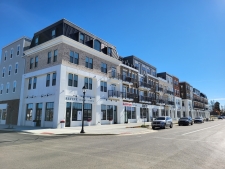 Retail - Lewis Center Rd & Evans Farm Dr Bldg 2, Ste J, Lewis Center, OH
$25 SqFt/Year
38,564 SqFt
RETAIL SPACE FOR LEASE
Retail - 5524 N Hamilton Rd., Columbus, OH
22,860 SqFt
COMMERCIAL PROPERTY FOR SALE
Retail - 7162-B Longhorn Dr, Sunbury, OH
$36 SqFt/Year
5,213 SqFt
RETAIL SPACE AVAILABLE
Retail - 2145-2185 W Dublin Granville Rd, Worthington, OH
$17.25 SqFt/Year
18,613 SqFt
RETAIL OR OFFICE SPACE AVAILABLE
Retail - 468 A Richmond Road, Richmond Heights, OH
16,891 SqFt
Richmond Highland Plaza
Land - 6835 Caine Rd, Columbus, OH
REDEVELOPMENT OPPORTUNITY
Office - 3709 N High St, Columbus, OH
$14 SqFt/Year
5,000 SqFt
COMMERCIAL OFFICE SPACE FOR LEASE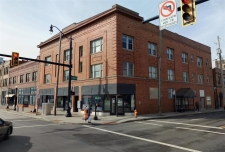 Retail - 1195-1209 N High St, Columbus, OH
$25 SqFt/Year
33,876 SqFt
COMMERCIAL SPACE FOR LEASE
Retail - 39 S Yearling Rd, Columbus, OH
$15 SqFt/Year
16,516 SqFt
RETAIL OR FLEX SPACE FOR LEASE
Industrial - 1000-1028 Columbus Ave, Marysville, OH
$10 SqFt/Year
26,500 SqFt
COMMERCIAL FLEX SPACE AVAILABLE
Retail - 34 East Aurora Road / SR 82, Northfield, OH
$5,000 Month
7,078 SqFt
Former chiropractic office including nine windowed offices, a large central bullpen/admin area, a br
Retail - 749 N High St, Columbus, OH
$36 SqFt/Year
10,888 SqFt
Commercial Space for Lease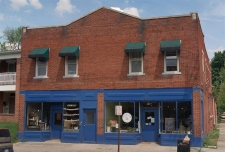 Retail - 1526-1530 S High St, Columbus, OH
$1,295 Month
6,912 SqFt
COMMERCIAL SPACE FOR RETAIL OR OFFICE USE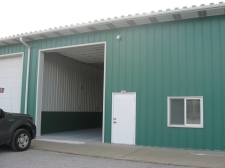 Industrial - 8059 Lewis Road, #307, Berea, OH
$12 SqFt/Year
1,200 SqFt
Office Warehouse Space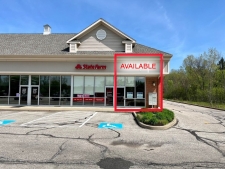 Retail - 419 West Aurora Road, Sagamore Hills, OH
$12 SqFt/Year
9,600 SqFt
Endcap Available for Lease
Retail - 240 N Wilson Rd 3449 Great Western Blvd, Space #106A, Columbus, OH
300,254 SqFt
RETAIL OR OFFICE FOR LEASE, OUTLOTS AVAILABLE
Industrial - 364 Griswold Road, Elyria, OH
8,300 SqFt
Clean well maintained Building
Retail - 9700 Mentor Avenue, Mentor, OH
66,000 SqFt
Mentor Towne Centre
Retail - 468 C Richmond Road, Richmond Heights, OH
16,891 SqFt
Fantastic Lease Opportunity with Close Proximity to Brand New Belle Oaks Market Place
Ohio's population is one of the highest in the nation, as it has about 11.5 million residents and several very large metropolitan areas. As a result, Ohio commercial real estate listings are plentiful. There were over 2 million people living in the Cleveland metropolitan area as of the 2010 census. Other large cities with plentiful commercial realty include Columbus, Cincinnati, Toledo and Akron.
The gross domestic product in Ohio is $478 billion. Those looking for investment property in Ohio will be pleased to hear that the state was recently ranked #4 out of all states for its business climate by Site Selection magazine. Much of the industrial space in Ohio is dedicated to plastics, rubber, electronics and appliances. The state is also a leader in the "green" economy.
Of the 1000 top publicly traded companies in the US, headquarters and office space of 59 of them are in Ohio. These companies include Procter and Gamble, Goodyear, Wendy's and Abercrombie and Fitch.
---