---
Ohio's population is one of the highest in the nation, as it has about 11.5 million residents and several very large metropolitan areas. As a result, Ohio commercial real estate listings are plentiful. There were over 2 million people living in the Cleveland metropolitan area as of the 2010 census. Other large cities with plentiful commercial realty include Columbus, Cincinnati, Toledo and Akron.
The gross domestic product in Ohio is $478 billion. Those looking for investment property in Ohio will be pleased to hear that the state was recently ranked #4 out of all states for its business climate by Site Selection magazine. Much of the industrial space in Ohio is dedicated to plastics, rubber, electronics and appliances. The state is also a leader in the "green" economy.
Of the 1000 top publicly traded companies in the US, headquarters and office space of 59 of them are in Ohio. These companies include Procter and Gamble, Goodyear, Wendy's and Abercrombie and Fitch.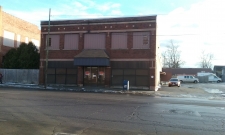 Multi-Use - 309 West Center St, Marion, OH
1,000-4,200 SqFt
Residential/commercial
Retail - 9700 Mentor Avenue, Mentor, OH
66,000 SqFt
Shopping Center anchored by BED BATH &
Retail - 15177 Pearl Rd, Strongsville, OH
115,000 SqFt
Best Location in Strongsville.
Others - 19 Pearce, Urbana, OH
$12/SqFt/Year
1 SqFt
OFFICE SPACE AVAILABLE.
---
Office - 23215 Commerce Park Road, Beachwood, OH
35,000 SqFt
Located on Commerce Park Road, just South of Chagrin Blvd. in Beachwood Office District.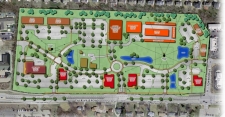 Land - 710 Tylersville Road, Mason, OH
2,000-54,000 SqFt
Mason Mixed Use Development for Lease - 11 spaces available from 2,000 SF to 54,000 SF
Industrial - 141-191 Schofield Drive, Columbus, OH
$7.5/SqFt/Year
5,000-20,000 SqFt
Columbus Industrial Space for Lease - 4 spaces available from 5,000 SF to 20,000 SF
---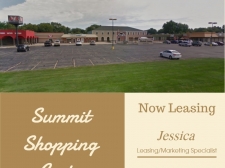 Retail - 6204 N Summit Street , Toledo, OH
Summit Shopping Center
Office - 1846 Coventry Road, Cleveland Heights, OH
$1000/SqFt/Month
1 SqFt
2nd floor Office Space available for lease in bustling Coventry Village at the hard corner of Covent
Office - 3030 Euclid Avenue, Cleveland, OH
$0.75-0.83/SqFt/Month
140-5,500 SqFt
Office Space Available For Lease - Euclid Avenue Midtown Corridor with freeway and RTA access.
Retail - 1103 Whipple Ave NW, Canton, OH
$8-9/SqFt/Year
3,400 SqFt
Retail / Office - Presently Health Food Store. Great location for bank, drugstore, on busy Whipple A
Office - 3889 Darrow Road, Stow, OH
$15/SqFt/Month
2,432 SqFt
High exposure office space directly across Stow City Hall and the Post Office. Currently nicely buil
Office - 1013 Portage Trail, Cuyahoga Falls, OH
$12/SqFt/Year
640-4,040 SqFt
Cuyahoga Falls Office Space for Lease - 4 spaces available from 640 SF to 4,040 SF
Industrial - 1000 Ford Circle, Milford, OH
14,000 SqFt
Milford Industrial Space for Lease - 1 space available from 14,000 SF to 14,000 SF
Industrial - 2002 Ford Circle, Milford, OH
1,410-3,800 SqFt
Milford Industrial Space for Lease - 3 spaces available from 1,410 SF to 3,800 SF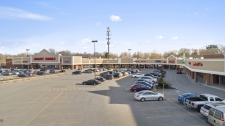 Shopping Center - 21593 Lorain Road, Fairview Park, OH
1,500-6,173 SqFt
Outparcel & inline space available at Fairview Centre in OH anchored by Giant Eagle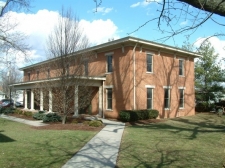 Office - 42 Hill Road South; Suite B, Pickerington, OH
$18/SqFt/Year
500-1,000 SqFt
This classy 3600 SF all brick 2-story office building is located at 42 Hill Road South.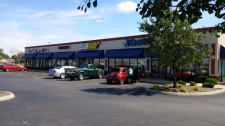 Retail - 1375-79 Leesburg Ave, Washington Court Hou, OH
$13.25-13.75/SqFt/Year
1,400-5,800 SqFt
Excellent retail / office space for lease in the community of Washington Court House, OH.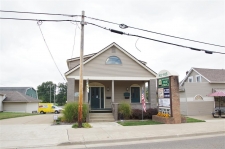 Office - 811-1/2 North Main St., North Canton, OH
$325-925/SqFt/Month
320-1,605 SqFt
1,.605 sf Retail or Office Space - Can Be Split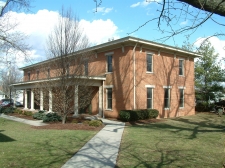 Office - 42 Hill Road S: Suite C, Pickerington, OH
$18.6/SqFt/Year
500-1,000 SqFt
Classy 500 SF Office Space in Pickerington Ohio
---