---
Ohio's population is one of the highest in the nation, as it has about 11.5 million residents and several very large metropolitan areas. As a result, Ohio commercial real estate listings are plentiful. There were over 2 million people living in the Cleveland metropolitan area as of the 2010 census. Other large cities with plentiful commercial realty include Columbus, Cincinnati, Toledo and Akron.
The gross domestic product in Ohio is $478 billion. Those looking for investment property in Ohio will be pleased to hear that the state was recently ranked #4 out of all states for its business climate by Site Selection magazine. Much of the industrial space in Ohio is dedicated to plastics, rubber, electronics and appliances. The state is also a leader in the "green" economy.
Of the 1000 top publicly traded companies in the US, headquarters and office space of 59 of them are in Ohio. These companies include Procter and Gamble, Goodyear, Wendy's and Abercrombie and Fitch.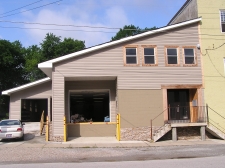 Multi-Use - 413, 417, 415 Center St, New Richmond, OH
$365-700/SqFt/Year
600-3,000 SqFt
Manufacturing Spaces-Warehouses, Shops Space 3,300 sq ft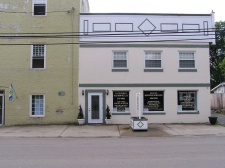 Business - 320 Sycamore St, , New Richmond, OH
$500/SqFt/Year
900 SqFt
Retail/ Office/ Store
Retail - 5933 Mayfield Road, Mayfield Heights, OH
$14/SqFt/Year
23,718 SqFt
Mayfield Ridge
Retail - 3001-3049 Cleveland Ave. SW, Canton, OH
$6/SqFt/Year
130,433 SqFt
Canton Southgate Shopping Center
---
Retail - 15153 Pearl RD/Rt. 42, Strongsville, OH
$11/SqFt/Year
47,336 SqFt
Strongsville Junior Anchor Opportunity Available
Others - 19 Pearce, Urbana, OH
$12/SqFt/Year
1 SqFt
OFFICE SPACE AVAILABLE.
Others - 1861 Towne Dr Unit Z, Strongsville, OH
MEDICAL OFFICE SPACE FOR LEASE - Excellent space for your business in a newer very well maintained b
---
Office - 50 Industrial Drive, Lexington, OH
$10/SqFt/Year
4,980 SqFt
For Lease $10.50/sf per year.
Office - 23215 COMMERCE PARK RD, Beachwood, OH
$16/SqFt/Year
35,000 SqFt
Park Center I
Industrial - 70C Franklin, Centerville, OH
$3498.27/SqFt/Month
2,713 SqFt
Rent includes heat, lights, parking spaces. Great location, second floor office space.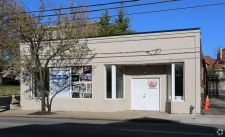 Retail - 3909 Reading Rd, Cincinnati, OH
$5.5/SqFt/Year
4,500 SqFt
Location! Location! Location!
Retail - Polaris Pkwy, Columbus, OH
$25/SqFt/Year
Polaris Restaurant Space
Retail - 8900 Mentor Avenue, Mentor, OH
$12/SqFt/Year
65,000 SqFt
Over 100,000 people within 3 miles with an average household income exceeding $78,900.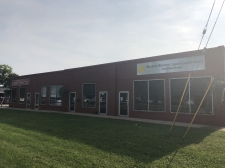 Business - 102 E. Park St. , Chardon, OH
$1300/SqFt/Year
2,200 SqFt
Business space available on Chardon Square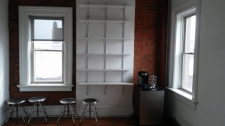 Office - 1836 W 25th St, Cleveland, OH
$1400/SqFt/Year
1,300 SqFt
Ohio City Office Space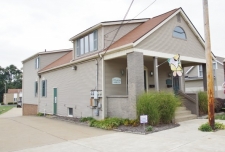 Office - 813 North Main St., North Canton, OH
$600/SqFt/Month
1,285 SqFt
FOR LEASE: 1,285 sf Office Space in North Canton on Busy North Main
Retail - 12 St Rt 603, Shiloh, OH
Office - 34 North Aurora Rd, Aurora, OH
$1000/SqFt/Month
1 SqFt
There are four offices for rent for the $875/month. 21x14, 13x12, 12x11 & 12x10.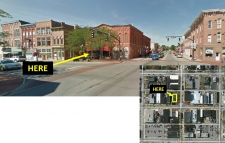 Business - 105 S Main St, Marysville, OH
2,900 SqFt
Historic Uptown Marysville Space for Rent
Retail - 4225 US Highway 23 N, Delaware, OH
$0.53/SqFt/Month
1,872 SqFt
Automotive Repair / Body Shop For Lease
---