---
Ohio's population is one of the highest in the nation, as it has about 11.5 million residents and several very large metropolitan areas. As a result, Ohio commercial real estate listings are plentiful. There were over 2 million people living in the Cleveland metropolitan area as of the 2010 census. Other large cities with plentiful commercial realty include Columbus, Cincinnati, Toledo and Akron.
The gross domestic product in Ohio is $478 billion. Those looking for investment property in Ohio will be pleased to hear that the state was recently ranked #4 out of all states for its business climate by Site Selection magazine. Much of the industrial space in Ohio is dedicated to plastics, rubber, electronics and appliances. The state is also a leader in the "green" economy.
Of the 1000 top publicly traded companies in the US, headquarters and office space of 59 of them are in Ohio. These companies include Procter and Gamble, Goodyear, Wendy's and Abercrombie and Fitch.
Office - 105 E. Liberty, Wooster, OH
$13.66/SqFt/Year
1,450-2,900 SqFt
Second Floor Office Space on the Square of Wooster
Office - 85 South Main Street, Hudson, OH
$15/SqFt/Year
12,800 SqFt
- Office Space with High End Build-out - Previous Tenant was a Title Company - 5 Offices with Recept
Office - 5021 B Whipple Ave., Canton, OH
3,481 SqFt
NEW Office Space in Excellent Location!
Retail - 183-189 E Rich St, Columbus, OH
3,600 SqFt
OFFICE/RETAIL/STORAGE SPACE AVAILABLE
---
Industrial - 175 E Rich St, Columbus, OH
10,003 SqFt
FOOD-GRADE WAREHOUSE AVAILABLE FOR LEASE
Industrial - 1114 Us 224, Nova, OH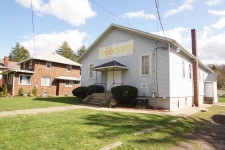 Multi-Use - 3408 Edison St. NW, Uniontown, OH
$2.11/SqFt/Year
FOR LEASE: $950 a Month Church, Day Care, Etc.
---
Retail - 1274 Lakeview Road, Cleveland, OH
6,895 SqFt
Former Advance Auto Parts
Office - 23215 COMMERCE PARK RD, Beachwood, OH
$16/SqFt/Month
35,000 SqFt
Park Center I
Office - 4466 Darrow Road Suite #14, Stow, OH
$12/SqFt/Month
1,022 SqFt
Office Condo available for lease (or sale)
Office - 1320 Corporate Drive, Hudson, OH
$12/SqFt/Month
36,000 SqFt
FREE PAINT & CARPET Other Tenant Build-out negotiable with longer lease terms.
Retail - 17840 - 18030 Bagley Road, Middleburg Heights, OH
113,000 SqFt
Kmart Redevelopment
Retail - 4066 Belden Village St., Canton, OH
$15/SqFt/Month
65,000 SqFt
Promenade at Belden
Retail - 6383 Mayfield Road, Mayfield Heights, OH
$19.94/SqFt/Year
6,318 SqFt
This former Advance Autoparts is an endcap space located directly across from Golden Gate Shopping C
Retail - 1290 Center Rd., Avon, OH
$19.23/SqFt/Year
6,831 SqFt
Former Advance Auto Parts is a freestanding building located in Avon's dominant retail area.
Retail - 301 North Leavitt Road, Amherst, OH
$15/SqFt/Year
7,000 SqFt
Amherst is located on the outer western ring of Cleveland.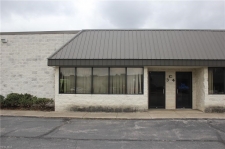 Others - 9241 Ravenna Rd. C3, Twinsburg, OH
$1400/SqFt/Month
Office - 900 sq/ft -- Warehouse 960 sq/ft with 12' overhead drive in door. 4 offices:
Retail - 301 West High Street, Orrville, OH
$14.4/SqFt/Year
6,831 SqFt
Orrville has built a reputation as a flourishing community with a supportive business climate where
Retail - 1017 North Reynolds Road, Toledo, OH
$19.99/SqFt/Year
6,846 SqFt
Located in high-traffic Reynolds Corners.
Retail - 6623 North Ridge Road, Madison, OH
$15.68/SqFt/Year
6,895 SqFt
Lake County ranks 11th in population with 229,582 residents according to 2012 Census estimates.
---