---
Retail - 1699-1701 Parsons Ave, Columbus, OH
1,860 SqFt
Parsons Avenue Retail Space Available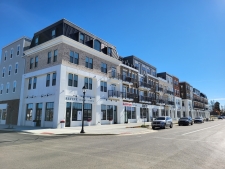 Retail - NE Lewis Center Rd & Evans Farm Dr, Lewis Center, OH
$18/SqFt/Year
20,760 SqFt
RETAIL SPACE FOR LEASE
Retail - 7200-7256 Hazelton-Etna Rd, Pataskala, OH
21,192 SqFt
Commercial Space Available For Lease
Office - 17 Brickel St, Columbus, OH
$0.53/SqFt/Month
7,500 SqFt
OFFICE SPACE FOR LEASE
Retail - 14 South Court, Athens, OH
2,100 SqFt
2100 sq.ft. Store Front at Ohio University
Office - 1095 Harcourt Rd, Mount Vernon, OH
$3000/SqFt/Month
1 SqFt
Office space for lease on busy State Route.
Retail - 9700 Mentor Avenue, Mentor, OH
66,000 SqFt
Mentor Towne Centre
Others - 10820 Main St, Clarksburg, OH
2,896 SqFt
Freestanding commercial building situated on .59 acres.
Office - 406 Columbus Avenue, Sandusky, OH
$9600/SqFt/Month
OFFICE SPACE DOWNTOWN SANDUSKY!
Retail - 1205 N Fairfield Rd, Beavercreek, OH
6,895 SqFt
Former Advance Auto Parts - available for sublease. New Build (2016 construction).
Retail - 4590 Montgomery Rd, Norwood, OH
$20/SqFt/Year
11,818 SqFt
6,329 SF available for Sublease - current lease term expires May 2021.
Retail - 5501 Cheviot Rd, Cincinnati, OH
$14/SqFt/Year
1,940 SF highly-visible suite across the street from Kroger and 1/2 mile from Sam's Club.
Office - 17075 Pearl Road, Strongsville, OH
3,335 SqFt
Medical Office Building For Lease / REDEVELOPMENT
Others - 1 Hedstrom Dr 102, Ashland, OH
Others - 1000 Hedstrom Dr, Ashland, OH
Others - 1 Hedstrom Dr 112&114, Ashland, OH
Retail - 925 N State St, Westerville, OH
$16/SqFt/Year
36,285 SqFt
RETAIL/OFFICE FOR LEASE
Retail - 1187 Olentangy River Rd, Columbus, OH
$37.28/SqFt/Year
20,100 SqFt
RESTAURANT SPACE FOR SUBLEASE
Retail - (No Address), Columbus, OH
$46.16/SqFt/Year
3,245 SqFt
EASTON RESTAURANT SPACE FOR SUBLEASE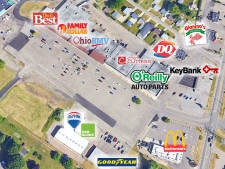 Retail - 3001-3049 Cleveland Ave. SW, Canton, OH
$6/SqFt/Month
130,433 SqFt
Canton Southgate Shopping Center
Ohio's population is one of the highest in the nation, as it has about 11.5 million residents and several very large metropolitan areas. As a result, Ohio commercial real estate listings are plentiful. There were over 2 million people living in the Cleveland metropolitan area as of the 2010 census. Other large cities with plentiful commercial realty include Columbus, Cincinnati, Toledo and Akron.
The gross domestic product in Ohio is $478 billion. Those looking for investment property in Ohio will be pleased to hear that the state was recently ranked #4 out of all states for its business climate by Site Selection magazine. Much of the industrial space in Ohio is dedicated to plastics, rubber, electronics and appliances. The state is also a leader in the "green" economy.
Of the 1000 top publicly traded companies in the US, headquarters and office space of 59 of them are in Ohio. These companies include Procter and Gamble, Goodyear, Wendy's and Abercrombie and Fitch.
---