---
Ohio's population is one of the highest in the nation, as it has about 11.5 million residents and several very large metropolitan areas. As a result, Ohio commercial real estate listings are plentiful. There were over 2 million people living in the Cleveland metropolitan area as of the 2010 census. Other large cities with plentiful commercial realty include Columbus, Cincinnati, Toledo and Akron.
The gross domestic product in Ohio is $478 billion. Those looking for investment property in Ohio will be pleased to hear that the state was recently ranked #4 out of all states for its business climate by Site Selection magazine. Much of the industrial space in Ohio is dedicated to plastics, rubber, electronics and appliances. The state is also a leader in the "green" economy.
Of the 1000 top publicly traded companies in the US, headquarters and office space of 59 of them are in Ohio. These companies include Procter and Gamble, Goodyear, Wendy's and Abercrombie and Fitch.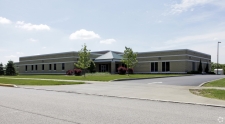 Multi-Use - 653 Enterprise Parkway, Ravenna, OH
20,584 SqFt
Formerly Fortis College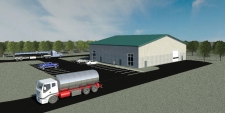 Industrial - Industrial Park Road, Cadiz, OH
$11/SqFt/Month
10,712 SqFt
10,200 SF Warehouse & Laydown Area
Retail - 500 Wilson Road, Sunbury, OH
272,000 square feet of retail for lease at The Shoppes at NorthGate.
Retail - 500 Wilson Road, Sunbury, OH
66,000 square feet of office available for lease in the Shoppes at NorthGate.
---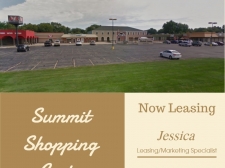 Retail - 6204 N Summit Street , Toledo, OH
Summit Shopping Center
Land - 500 Wilson Road, Sunbury, OH
+/-5 acres of commercial ground located at 500 Wilson Road, Sunbury, OH.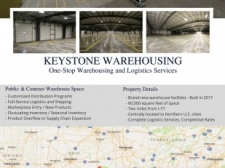 Industrial - 1690 Greene St, Marietta, OH
0-30,000 SqFt
30,000 sf of brand new warehouse space for lease, near I-77, full logistics services available
---
Office - 95 N. Bridge St., Chillicothe, OH
$0.94/SqFt/Month
1,920 SqFt
FOR LEASE! Hard to find, highly visible business location. 1920- Sq. Ft.
Retail - 10735 Ravenna Road, Twinsburg, OH
$8/SqFt/Year
121,000 SqFt
Twinsburg Plaza
Office - 3681 Green Rd, Beachwood, OH
40,000 SqFt
Park Center II
Retail - 2216 Wooster Road, Rocky River, OH
$15/SqFt/Year
2,566 SqFt
Wooster Place
Retail - 134 East Aurora Road, Northfield, OH
$16/SqFt/Year
21,124 SqFt
Northfield Square
Office - 1846 Coventry Road, Cleveland Heights, OH
$8.5/SqFt/Year
21,429 SqFt
2nd floor Office Space available for lease in bustling Coventry Village at the hard corner of Covent
Retail - 5933 Mayfield Road, Mayfield Heights, OH
$12/SqFt/Year
23,718 SqFt
Mayfield Ridge
Retail - 178 W. Streetsboro Street, Hudson, OH
$17/SqFt/Year
11,897 SqFt
Hudson Plaza Shopping Center
Retail - 15133 Pearl RD/Rt. 42, Strongsville, OH
$14/SqFt/Year
47,336 SqFt
Strongsville Move-In-Ready Opportunities Available
Retail - 1604 Norton Road, Stow, OH
$6/SqFt/Year
37,500 SqFt
Stow Hudson Towne Centre
Retail - 6416 Detroit Avenue, Cleveland, OH
$3.09/SqFt/Month
3,240 SqFt
The former Arcadian Restaurant
Retail - 15153 Pearl RD/Rt. 42, Strongsville, OH
$11/SqFt/Year
47,336 SqFt
Strongsville Junior Anchor Opportunity Available
Office - 23215 COMMERCE PARK RD, Beachwood, OH
$16/SqFt/Year
35,000 SqFt
Park Center I
---