---
Ohio's population is one of the highest in the nation, as it has about 11.5 million residents and several very large metropolitan areas. As a result, Ohio commercial real estate listings are plentiful. There were over 2 million people living in the Cleveland metropolitan area as of the 2010 census. Other large cities with plentiful commercial realty include Columbus, Cincinnati, Toledo and Akron.
The gross domestic product in Ohio is $478 billion. Those looking for investment property in Ohio will be pleased to hear that the state was recently ranked #4 out of all states for its business climate by Site Selection magazine. Much of the industrial space in Ohio is dedicated to plastics, rubber, electronics and appliances. The state is also a leader in the "green" economy.
Of the 1000 top publicly traded companies in the US, headquarters and office space of 59 of them are in Ohio. These companies include Procter and Gamble, Goodyear, Wendy's and Abercrombie and Fitch.
Retail - 9700 Mentor Avenue, Mentor, OH
66,000 SqFt
Mentor Towne Centre
Retail - 15153 Pearl RD/Rt. 42, Strongsville, OH
$11/SqFt/Month
47,336 SqFt
Strongsville Retail Opportunities Available
Others - 6927-A Lefferson Road, Middletown, OH
13,000 SqFt
Daycare rooms, large stage with mezzanine seating, kitchen &
Retail - 15191 Pearl Road, Strongsville, OH
$40/SqFt/Year
6,000 SqFt
Strongsville Towne Centre is located on Pearl Road at the intersection of Shurmer and Lunn with long
---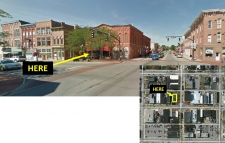 Business - 105 S Main St, Marysville, OH
2,900 SqFt
Historic Uptown Marysville Space for Rent
Retail - 690 Howe Avenue, Cuyahoga Falls, OH
$14/SqFt/Year
34,000 SqFt
Chapel Hill Center
Retail - 10 Manor Hill Drive, Canfield, OH
$12/SqFt/Year
6,831 SqFt
Free Standing Building for Lease or Sale
---
Retail - 1290 Center Rd., Avon, OH
$19.23/SqFt/Year
6,831 SqFt
Former Advance Auto Parts is a freestanding building located in Avon's dominant retail area.
Retail - 2399 West 11th Street, Cleveland, OH
$2.92/SqFt/Month
1,200 SqFt
Tremont is the Paris of Cleveland. It is "a moveable feast"
Retail - 1274 Lakeview Road, Cleveland, OH
6,895 SqFt
Former Advance Auto Parts
Retail - 301 North Leavitt Road, Amherst, OH
$15/SqFt/Year
7,000 SqFt
Amherst is located on the outer western ring of Cleveland.
Office - 23215 COMMERCE PARK RD, Beachwood, OH
$16/SqFt/Year
35,000 SqFt
Park Center I
Retail - 5933 Mayfield Road, Mayfield Heights, OH
$14/SqFt/Year
23,718 SqFt
Mayfield Ridge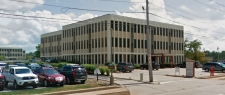 Office - 3681 Green Rd, Beachwood, OH
40,000 SqFt
Park Center II
Retail - 4298 Mayfield Road, South Euclid, OH
$0.3/SqFt/Month
5,000 SqFt
• 27' of Frontage on Mayfield Road • Ample parking • Recently renovated •
Retail - 8900 Mentor Avenue, Mentor, OH
$12/SqFt/Year
65,000 SqFt
Over 100,000 people within 3 miles with an average household income exceeding $78,900.
Others - 2301 W Main St, Troy, OH
$13/SqFt/Year
1,400 sq/ft End Cap office or retail space.
Retail - 419 West Aurora Road, Sagamore Hills, OH
$16/SqFt/Year
2,400 SqFt
This beautiful neighborhood plaza is located on State Route 82 (Aurora Rd.)
Retail - 15133 Pearl RD/Rt. 42, Strongsville, OH
$16/SqFt/Year
47,336 SqFt
Strongsville Move-In-Ready Opportunities Available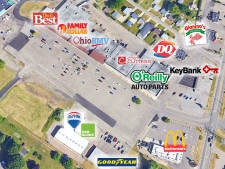 Retail - 3001-3049 Cleveland Ave. SW, Canton, OH
$6/SqFt/Year
130,433 SqFt
Canton Southgate Shopping Center
---