---
Land - 1716 Elm Street, Cincinnati, OH
$170,000
0.05 acres
Rare opportunity for development in OTR, this 22' x 93' lot sits along the Streetcar route (
Others - 332 Cedar Street, Port Clinton, OH
$75,000
4,660 Sq. Ft. on 0.16 acres
Business - Port Clinton, OH
Others - 1174 Genoa Clay Center Road, Genoa, OH
$340,000
2,054 Sq. Ft. on 0.55 acres
Commercial - Genoa, OH
Office - 106 Starrit St., Lancaster, OH
$650,000
Commercial Office building within blocks of downtown Lancaster.

Retail - 9244 State Route 43, Streetsboro, OH
$160,000
2,336 Sq. Ft. on 0.32 acres
Great Investment Prime Retail Property located in Streetsboro next to Speedway. Selling the building
Others - 9620 E. 77 Dr., Cambridge, OH
$695,000
5.97 acres
Ideal location on corner of SR 22 & Interstate 77 at the Salt Fork State Park exit.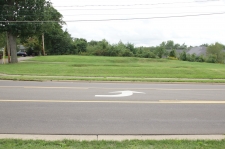 Land - 13th St. NW, Canton, OH
$75,000
0.58 acres
Commercial Lot Zoned B-1 "Neighborhood Business'"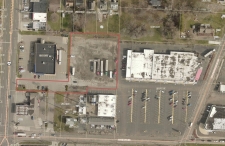 Land - Market Ave. N., Canton, OH
$175,000
1.46 acres
1.46 Acre Paved Commercial Lot in Plain Twp.
Land - 2067-2071 S. Arlington Rd., Akron, OH
$175,000
1.42 acres
1.42 acres of vacant land. Great commercial spot for business. Excellent traffic count. Corner lot.
Others - 2915 National Road SW, Hebron, OH
$1,200
1,150 Sq. Ft. on 5.46 acres
Other Com - Hebron, OH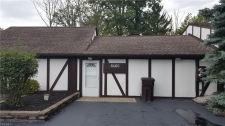 Office - 8460 Tower Drive, Twinsburg, OH
$275,000
2,400 Sq. Ft. on 0.9 acres
Great opportunity to start up or move your business to Twinsburg, OH.
Others - 1580 Park Ave West, Mansfield, OH
$545,000
18,600 Sq. Ft. on 4.15 acres
High traffic location corner of Home Rd & P.A.W. 4.28 acres M/L.
Others - 9644 E Center, Windham, OH
$120,000
2,946 Sq. Ft. on 0.38 acres
Here is the opportunity you have been waiting for!
Land - 28083-2823 Detroit Road, Westlake, OH
$2,490,000
14.376 acres of prime, flat developmental land in Westlake.
Others - 7425 York Rd, Parma, OH
$300,000
6,468 Sq. Ft. on 0.45 acres
Retail - Parma, OH
Retail - 629 E 185th St, Euclid, OH
$135,000
4,428 Sq. Ft. on 0.1 acres
Very clean and well maintained renovated Space with huge potential!
Retail - 1422 E State St, Fremont, OH
$168,000
3,132 Sq. Ft. on 0.24 acres
COMMERCIAL BUILDING WITH APARTMENT UPSTAIRS!
Others - 144 Harris St., Kenton, OH
$144,900
Great potential! Nice open building! 1 newer section, 1 older section.
Others - 460 Biscayne, Mansfield, OH
$199,900

Multi-family - 247 & 253 S Liberty St, Delaware, OH
$1,230,000
13,720 Sq. Ft. on 0.83 acres
MULTIFAMILY FOR SALE
Ohio's population is one of the highest in the nation, as it has about 11.5 million residents and several very large metropolitan areas. As a result, Ohio commercial real estate listings are plentiful. There were over 2 million people living in the Cleveland metropolitan area as of the 2010 census. Other large cities with plentiful commercial realty include Columbus, Cincinnati, Toledo and Akron.
The gross domestic product in Ohio is $478 billion. Those looking for investment property in Ohio will be pleased to hear that the state was recently ranked #4 out of all states for its business climate by Site Selection magazine. Much of the industrial space in Ohio is dedicated to plastics, rubber, electronics and appliances. The state is also a leader in the "green" economy.
Of the 1000 top publicly traded companies in the US, headquarters and office space of 59 of them are in Ohio. These companies include Procter and Gamble, Goodyear, Wendy's and Abercrombie and Fitch.
---