---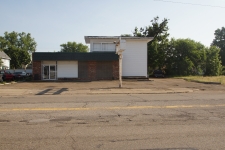 Retail - 1317 Tuscarawas St. E, Canton, OH
$159,000
9,544 Sq. Ft.
9,544 Warehouse or Retail Building - 2 Overhead Doors - Zoned B-3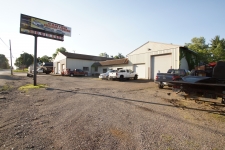 Retail - 3138 Lincoln St. E, Canton, OH
$469,000
8,874 Sq. Ft. on 1.17 acres
Retail 8,874 sf Bldg. - 1.17 acres - zoned B2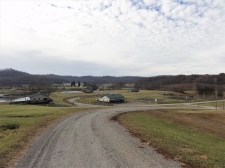 Resort - State Route 566, Senecaville, OH
$795,000
176 acres
Buffalo Hills Resort Campgound By Seneca Lake
Retail - 3434 & 3442 N High Street (Connected Buildings on 1 Parcel), Columbus, OH
$595,000
5,000 Sq. Ft. on 0.34 acres
**BACK ON THE MARKET** PRIME CLINTONVILLE LOCATION - Excellent opportunity
Others - 22790 Lorain Rd., Fairview Park, OH
$399,900
2,068 Sq. Ft. on 0.47 acres
This is a very unique property.
Others - 2016 Wick St., Warren, OH
$59,000
Church
Others - 190 Benedict Ave, Norwalk, OH
$545,000
20,000 Sq. Ft. on 5.86 acres
This is truly a one of a kind property.
Others - 574 Center Rd, Conneaut, OH
$875,711
4.17 acres
Be a part of the growing community in Conneaut!
Others - 26 Moore Street, Delaware, OH
$164,900
1,344 Sq. Ft. on 0.16 acres
Church - Delaware, OH
Others - 313 Chillicothe Street, Portsmouth, OH
$199,900
6,422 Sq. Ft. on 0.21 acres
Commercial - Portsmouth, OH
Others - 4503 W Eighth Street, Cincinnati, OH
$1
0.35 acres
One unit is 1388 sq ft at $1,157 per month, all in, including cam fees. One is 1,867 sq ft at $
Others - 1726 E Main Street, Columbus, OH
$719,000
10,624 Sq. Ft. on 0.57 acres
Perfect Mixed Use/Redevelopment Opportunity with this property!
Others - 8403 Detroit Ave, Cleveland, OH
$170,000
5,624 Sq. Ft. on 0.1 acres
Mixed Use - Cleveland, OH
Retail - 1200 E Main St, Ashland, OH
$750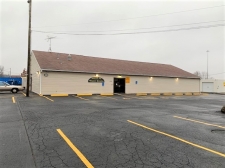 Entertainment - 1717 6th St. SW, Canton, OH
$349,000
6,080 Sq. Ft. on 0.64 acres
6,080 sf Grotto Hall Event Center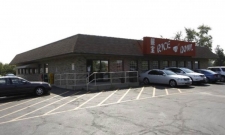 Retail - 2300 S High St, Columbus, OH
$725,000
9,303 Sq. Ft. on 2.27 acres
Retail Building for Sale in Columbus - 9,303 SF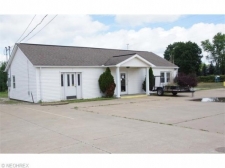 Retail - 22180 Harrisburg Westville Rd, Alliance, OH
$165,000
1,275 Sq. Ft. on 2.32 acres
1275 Retail building on 2.32 acres located on busy Route 62. Three offices and two restrooms.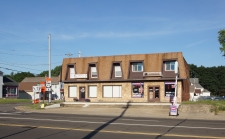 Multi-Use - 13061 Cleveland Ave. NW, Uniontown, OH
$449,000
Mixed Use: 3 Retail & 3 Apartments in High Traffic Area - Prime Location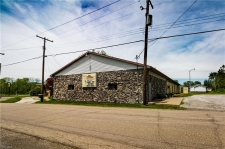 Business - 2393 Westbrook St. SE, Magnolia, OH
$159,900
7,400 Sq. Ft. on 0.52 acres
Well Maintained Bowling Alley - Lots of Potential!
Land - 28083-28 Detroit Rd, Westlake, OH
$2,295,000
8.6 acres
Over 8.5 acres of prime, flat developmental land in Westlake.
Ohio's population is one of the highest in the nation, as it has about 11.5 million residents and several very large metropolitan areas. As a result, Ohio commercial real estate listings are plentiful. There were over 2 million people living in the Cleveland metropolitan area as of the 2010 census. Other large cities with plentiful commercial realty include Columbus, Cincinnati, Toledo and Akron.
The gross domestic product in Ohio is $478 billion. Those looking for investment property in Ohio will be pleased to hear that the state was recently ranked #4 out of all states for its business climate by Site Selection magazine. Much of the industrial space in Ohio is dedicated to plastics, rubber, electronics and appliances. The state is also a leader in the "green" economy.
Of the 1000 top publicly traded companies in the US, headquarters and office space of 59 of them are in Ohio. These companies include Procter and Gamble, Goodyear, Wendy's and Abercrombie and Fitch.
---