Search Results - Oklahoma
---
Others - 12539 N 2260 Road, Rocky, OK
$299,000
This property is such an incredible property with so many opportunities.
Land - 448543 E 1011 Road, Gore, OK
$60,000
10 acres m/l partially cleared with wet weather creek running through.
Others - 26089 Hwy 82, Park Hill, OK
$599,900
12,727 Sq. Ft. on 2 acres
Mixed Use - Park Hill, OK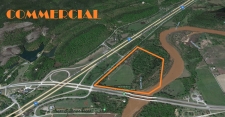 Multi-Use - Corner I-35 & US Hwy 77, Davis, OK
$2,000,000
60 acres
Exit 51 Corner of Interstate 35 Between DFW and OKC
Others - 710 W. Randolph, Enid, OK
$224,900

Land - 16.01 Hwy 50B Acres, Mooreland, OK
$72,000

Industrial - 29866 E 690 Road, Wagoner, OK
$799,999
Dually zoned, 8 acres zoned Industrial & 2 acres zoned commercially.
Land - 215 Cincinatti, Muskogee, OK
$35,000
Located in the downtown area of Muskogee. Three lots for the price of one! Zoned Commercial !
Land - Virginia Avenue, Chickasha, OK
$125,000
2 Blocks away from Hwy 81 - it is a stones throw from Walmart sitting on the corner - could be used
Land - 4830 N York Street, Muskogee, OK
$85,000
10 acres M/L of level land. Partially fenced. located between Muskogee & Okay.
Office - 2104 N Main Street, McAlester, OK
$185,000
LOOKING FOR A GREAT OPPORTUNITY!
Retail - 601 S Roland Street, Bristow, OK
$250,000
5,460 Sq. Ft.
Looking for a commercial space for your next venture? Look no further!
Land - 00 Mavrick, Morrison, OK
$200,000
This Secluded 40 Acres is in the Heart of Deer Hunting Country.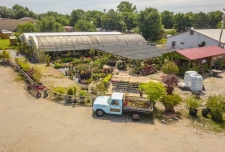 Multi-Use - 318 W Main St, Davis, OK
$750,000
5,200 Sq. Ft. on 1.5 acres
Gateway to Arbuckle Country
Industrial - 4806 N Perkins, Stillwater, OK
$799,000
8,019 Sq. Ft. on 1 acres
FOR SALE OR LEASE!! 8000 Sq Ft building with over 240 sq ft of frontage on 1.
Retail - 8320 E 71st Street, Tulsa, OK
$2,300,000
5,138 Sq. Ft.
Don't miss out on this phenomenal location across from Woodland Hills Mall with an average Daily Tra
Retail - 9 E Main Street, Shawnee, OK
$325,000
9,040 Sq. Ft.
Here is your opportunity to own a piece of Shawnee's historic downtown on Main Street!
Hotel - 1720 E Main St, Cushing, OK
$2,150,000
1720 E Main St, Cushing, Oklahoma 74023-2917
Office - 14733 S Casper Street, Glenpool, OK
$439,000
616 Sq. Ft.
Location, Location, Location, this prime property awaits for an amazing opportunity for your busines
Industrial - 102 S MAIN ST, Mulhall, OK
$725,000
4,900 Sq. Ft.
Dont miss this opportunity to own a piece of Oklahoma history.
Much of the Oklahoma commercial real estate listings are based in Oklahoma City and Tulsa. In fact 60% of Oklahoma residents live in the metropolitan areas of one of these regions. Approximately 579,999 residents live in Oklahoma City and 391,906 residents in Tulsa.
Oklahoma's quickly growing economy is based largely on aviation, energy, biotechnology and telecommunications. A good deal of Oklahoma's rural commercial land and industrial space is also dedicated to food processing.
If you are considering commercial real estate listings and investment property in Oklahoma, it is interesting to note that the state has been rated among the most business-friendly in the country. The state is the 2nd largest producer of natural gas in the country and also ranks high for installed wind energy capacity. Major Fortune 500 and Fortune 1000 Companies with headquarters and office space in the state include DEVON Energy, Chesapeake Energy and OGE Energy.
---