Search Results - Oklahoma
---
Office - 1225 N Birch Ave, Broken Arrow, OK
$16/SqFt/Year
14,500 SqFt
Sales price is for when the building is fully leased.
Industrial - 7701 N. Broadway Extension, Oklahoma City, OK
$1841.08/SqFt/Month
1 SqFt
Space Available from 1500 ato 12000 SF Clear Height 12'-17' Zoning: 1-2 City of OKC
Industrial - 1170 N Birch Ave, Broken Arrow, OK
$8/SqFt/Year
12,000 SqFt
12,000 sq ft industrial building available. Divisible.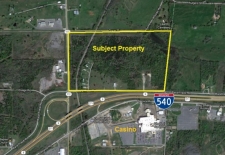 Land - 3500 Race Track Rd, Pocola, OK
60 AC available for Ground Lease!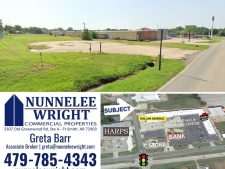 Land - 1360 S. Roland Rd., Roland, OK
Land for Ground Lease in Roland!
Retail - 801 SW 29th, Oklahoma City, OK
$2000/SqFt/Month
1 SqFt
3,018 SF (MOL). New TPO Roof 2019. 10 + parking places. Plenty of storage and security.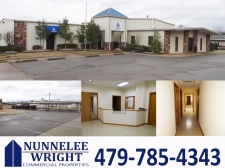 Office - 1803 Gray Street, Pocola, OK
$6.98/SqFt/Year
8,325 SqFt
Large Office Building in Pocola, Oklahoma!
Office - 222 E 7th Avenue Unit 4, Stillwater, OK
$1.56/SqFt/Month
448 SqFt
Office space available that consists of two offices, each is roughly 16'x15'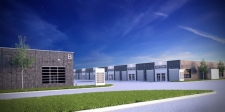 Multi-Use - 3825 NW 166 St, Ste C1, Edmond, OK
$13-18/SqFt/Year
1,250-12,500 SqFt
Highly-visible, 50'w x 100'd comm'l entry, signage, & (4) 12'w x 14'h steel garage doors.
Retail - 107 S Perkins Road, Stillwater, OK
2 years remaining on base lease. 25 parking spaces. 3-phase - 225 amp. Split block exterior.
Office - 4323 N. Classen, Oklahoma City, OK
$15/SqFt/Year
Covered parking - 20 parking spaces. Outside parking - 5 spaces. Built in 1972. Remodeled in 2008.
Office - 3220 S Peoria Ave., Tulsa, OK
$800/SqFt/Month
Great office space available in the heart of Brookside.
Office - 3220 S Peoria Unit #102, Tulsa, OK
$800/SqFt/Month
1 SqFt
Great office space available in the heart of Brookside.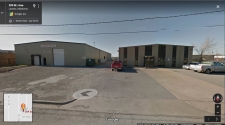 Industrial Park - 209 SE J Avenue, Lawton, OK
$3.72-4.86/SqFt/Year
21,000 SqFt
Industrial / Warehouse / Distribution - Cannabis grow legal -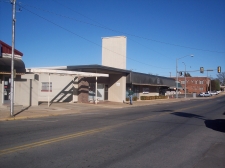 Retail - 11 N 10th Street, Duncan, OK
$0.3-0.4/SqFt/Month
2,736-4,000 SqFt
Downtown Retail / Office Center / Shop - With Lots of Parking
Retail - 2311 SE Washington Blvd, Bartlesville, OK
$1.19/SqFt/Month
880 SqFt
Hwy 75 frontage, Wonderful location approx.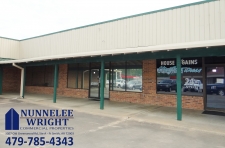 Office - 105 E. Ray Fine Blvd, Ste B1, Roland, OK
$5.28/SqFt/Year
3,750 SqFt
Large Office Space in Roland, Oklahoma!
Industrial - 609 N Western, Oklahoma City, OK
$9/SqFt/Year
100% climate controlled. 4 - 5 ton Air Conditioners. Recently updated 3 phase electric - 480 volt.
Retail - 1845 Linwood, Oklahoma City, OK
$10.19/SqFt/Year
OKC Board of Adjustment approved for Medical Marijuana grow facility. New roof - August, 2019.
Office - 4605 N Sewell, Oklahoma City, OK
$10.5/SqFt/Year
35 parking spaces - 3 covered. 16 offices. 1 Kitchen/Break area. 2 sets of bathrooms.
Much of the Oklahoma commercial real estate listings are based in Oklahoma City and Tulsa. In fact 60% of Oklahoma residents live in the metropolitan areas of one of these regions. Approximately 579,999 residents live in Oklahoma City and 391,906 residents in Tulsa.
Oklahoma's quickly growing economy is based largely on aviation, energy, biotechnology and telecommunications. A good deal of Oklahoma's rural commercial land and industrial space is also dedicated to food processing.
If you are considering commercial real estate listings and investment property in Oklahoma, it is interesting to note that the state has been rated among the most business-friendly in the country. The state is the 2nd largest producer of natural gas in the country and also ranks high for installed wind energy capacity. Major Fortune 500 and Fortune 1000 Companies with headquarters and office space in the state include DEVON Energy, Chesapeake Energy and OGE Energy.
---