Search Results - Oklahoma
---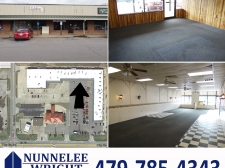 Retail - 105 E. Ray Fine Blvd, Suite F, Roland, OK
$6/SqFt/Year
1,500 SqFt
Restaurant Space in Roland Hills Shopping Center!
Office - 1104 N Laurel Springs Terrace, Mustang, OK
$1.03/SqFt/Month
972 SqFt
Large open area. 1 office. 1 bathroom. Break area. New construction. New refrigerator and microwave.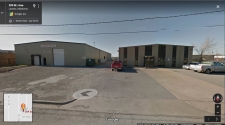 Industrial Park - 209 SE J Avenue, Lawton, OK
21,000 SqFt
Industrial / Warehouse / Distribution - Cannabis grow legal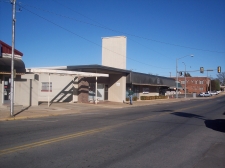 Retail - 11 N 10th Street, Duncan, OK
$700/SqFt/Month
2,764 SqFt
Downtown Retail / Office Center / Shop - With Lots of Parking
---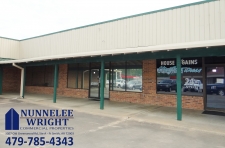 Office - 105 E. Ray Fine Blvd, Ste B1, Roland, OK
$5.28/SqFt/Year
3,750 SqFt
Large Office Space in Roland, Oklahoma!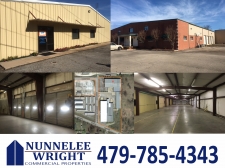 Industrial - 901 Industrial Park Rd, Muldrow, OK
$2.5/SqFt/Year
2,800-37,400 SqFt
Warehouse space in Muldrow, Oklahoma!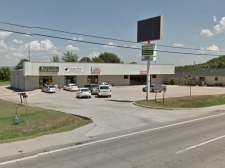 Retail - 2912 N Broadway, Poteau, OK
$0.84/SqFt/Month
1,250 SqFt
Retail or office in Poteau, Oklahoma!
---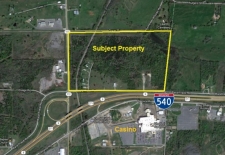 Land - 3500 Race Track Rd, Pocola, OK
60 AC available for Ground Lease!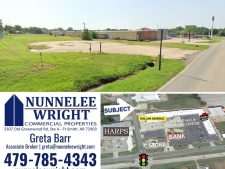 Land - 1360 S. Roland Rd., Roland, OK
Land for Ground Lease in Roland!
Office - 520 S Knoblock Street, Stilllwater, OK
$1.24/SqFt/Month
1,531 SqFt
Prime business location!
Office - 4335 N Classen, Oklahoma City, OK
$19.5/SqFt/Year
1,175 SF - 1st floor. 1,425 SF - 2nd floor. First new office space on Classen in decades.
Retail - 9012 N Council, Oklahoma City, OK
$18/SqFt/Year
1,146 SqFt
Built in 2003. Highly Secure. Traffic count: 17,560 VPD.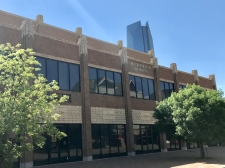 Office - 400 N. Walker, Oklahoma City, OK
$15.25/SqFt/Year
872-3,698 SqFt
Beautiful downtown office space with views, parking and affordable rent
Office - 4323 N Classen Blvd, Oklahoma City, OK
$15/SqFt/Year
Covered parking. Landlord on site. Good street appeal.
Others - 1314 N Wheeling Avenue (L), TUlsa, OK
$0.29/SqFt/Month
19,000 SqFt
Multi-use,Light Ind. complex,1.74 acres fully fenced w/security.Renovated 2200 sf off.
Office - 4500 S 129th E Ave Suite 105, Tulsa, OK
$1.41/SqFt/Month
3,143 SqFt
Cities Service Center-Suite 105 Building SF 3143 as per appraiser
Industrial - 611 N Western, Oklahoma City, OK
$6.5/SqFt/Year
100% Climate controlled. Recently updated 3-Phase electric - 480 volt. 2,000 amp.
Others - I-40 & Cimarron Rd, Yukon, OK
$875/SqFt/Month
Fenced, graded, graveled and lighted. Owner will construct building.
Land - I-40 & Gregory Road, Yukon, OK
$875/SqFt/Month
Pipe fence. Graded to drain. Graveled. Water. 3-phase electric.
Land - Hwy 66 East of Cimarron, Yukon, OK
$875/SqFt/Month
Build to suit - New building: lease rate to be determined. Over 1,300' frontage on Hwy 66.
Much of the Oklahoma commercial real estate listings are based in Oklahoma City and Tulsa. In fact 60% of Oklahoma residents live in the metropolitan areas of one of these regions. Approximately 579,999 residents live in Oklahoma City and 391,906 residents in Tulsa.
Oklahoma's quickly growing economy is based largely on aviation, energy, biotechnology and telecommunications. A good deal of Oklahoma's rural commercial land and industrial space is also dedicated to food processing.
If you are considering commercial real estate listings and investment property in Oklahoma, it is interesting to note that the state has been rated among the most business-friendly in the country. The state is the 2nd largest producer of natural gas in the country and also ranks high for installed wind energy capacity. Major Fortune 500 and Fortune 1000 Companies with headquarters and office space in the state include DEVON Energy, Chesapeake Energy and OGE Energy.
---