Search Results - Oklahoma
---
Much of the Oklahoma commercial real estate listings are based in Oklahoma City and Tulsa. In fact 60% of Oklahoma residents live in the metropolitan areas of one of these regions. Approximately 579,999 residents live in Oklahoma City and 391,906 residents in Tulsa.
Oklahoma's quickly growing economy is based largely on aviation, energy, biotechnology and telecommunications. A good deal of Oklahoma's rural commercial land and industrial space is also dedicated to food processing.
If you are considering commercial real estate listings and investment property in Oklahoma, it is interesting to note that the state has been rated among the most business-friendly in the country. The state is the 2nd largest producer of natural gas in the country and also ranks high for installed wind energy capacity. Major Fortune 500 and Fortune 1000 Companies with headquarters and office space in the state include DEVON Energy, Chesapeake Energy and OGE Energy.
Retail - 9421 E 31st Street, Tulsa, OK
$10.05/SqFt/Year
1,750 SF of available retail space. Located in Longview Shopping Center.
Retail - 9419 E 31st Street, Tulsa, OK
$10.05/SqFt/Year
Retail Space available. Up to 3,500 sf available.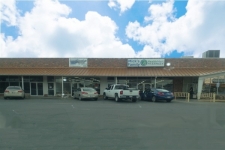 Retail - 2110 Oklahoma Avenue, Woodward, OK
Westgate Shopping Center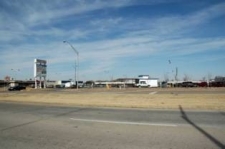 Retail - 2015 West Broadway Ave, Ardmore, OK
Tiffany- Ardmore
---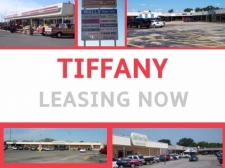 Retail - 2015 W Broadway ave , Ardmore, OK
Tiffany- Ardmore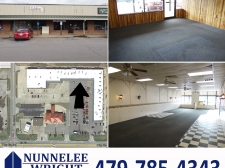 Retail - 105 E. Ray Fine Blvd, Suite F, Roland, OK
$6/SqFt/Year
1,500 SqFt
Restaurant Space in Roland Hills Shopping Center!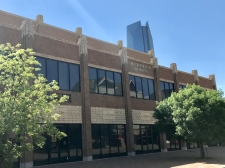 Office - 400 N. Walker, Oklahoma City, OK
$15.25/SqFt/Year
872-3,698 SqFt
Beautiful downtown office space with views, parking and affordable rent
---
Office - 9522 E 47th Street Suite A, Tulsa, OK
$0.04/SqFt/Month
41,041 SqFt
End Cap Office space of 41,041 s.f. building. Approximately 1586 s.f.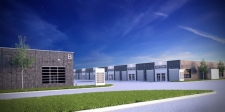 Industrial - 3825 NW 166 St, Ste C1, Edmond, OK
$13-18/SqFt/Year
1,250-12,500 SqFt
Highly-visible, 50'w x 100'd comm'l entry, signage, & (4) 12'w x 14'h steel garage doors.
Retail - 10151 S State Highway 51, Broken Arrow, OK
$12.03/SqFt/Year
1,292 SqFt
2 Buildings on this .38 Acres m/l.
Industrial - 304 Old Trail Rd, Bristow, OK
$4.5/SqFt/Year
3,200 SqFt
Arthur M Foster Industrial Park. 15 FT Clear Height.
Office - 3220 S Peoria Ave, Tulsa, OK
$0.12/SqFt/Month
7,963 SqFt
Ground Floor Suite.
Retail - 7494 E Admiral, Tulsa, OK
$13.33/SqFt/Year
2,700 SqFt
2,700 SF For Lease . 12 FT Ceilings.
Retail - 23 E 34th St, Sand Springs, OK
$6.72/SqFt/Year
18,000 SqFt
Three Spaces Available: 1,250 SF $7.20MG 1,250 SF $7.20 MG 2,500 SF $6.
Retail - 1902-1912 S Harvard Ave, Tulsa, OK
$6.92/SqFt/Year
Harvard Street Frontage. Spaces available:: A- 1,300 SF C- 2,254 SF
Office - 9428 S Elwood Ave, Jenks, OK
$14.4/SqFt/Year
Fantastic street frontage.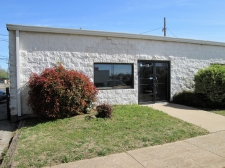 Business - 9 West 4th Street, Edmond, OK
$0.65/SqFt/Month
1,850 SqFt
Industrial / Light Manufacturing with Retail Space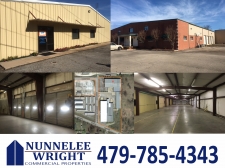 Industrial - 901 Industrial Park Rd, Muldrow, OK
$2.5/SqFt/Year
2,800-37,400 SqFt
Warehouse space in Muldrow, Oklahoma!
Office - 6315 S Memorial Drive, Tulsa, OK
$10/SqFt/Year
6,400 SqFt
Multi Tenant Building. OM Zoning. 27 parking spaces.
Retail - 7824 E Admiral Pl, Tulsa, OK
$7.5/SqFt/Year
Three Spaces Available:: 4,000SF, 3,200SF, and 2,200SF Admiral Pl. Street Frontage.
---