Search Results - Oklahoma
---
Office - 321 W 15th Street, Edmond, OK
$20 SqFt/Year
5,160 SqFt
Experience the epitome of modern office sophistication at 321 W 15th St, Edmond.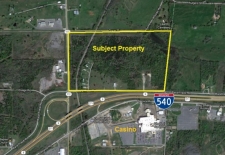 Land - 3500 Race Track Rd, Pocola, OK
60 AC available for Ground Lease!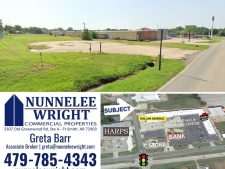 Land - 1360 S. Roland Rd., Roland, OK
Land for Ground Lease in Roland!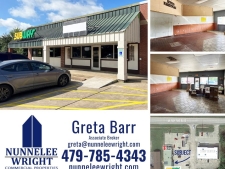 Retail - 109 W. Ray Fine Blvd, Roland, OK
$12 SqFt/Month
975 SqFt
For Lease in Roland, Oklahoma!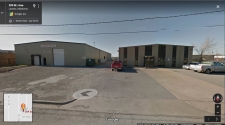 Industrial Park - 209 SE J Avenue, Lawton, OK
$4.86 SqFt/Year
21,000 SqFt
Industrial / Warehouse / Distribution - Cannabis grow legal -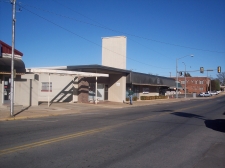 Retail - 11 N 10th Street, Duncan, OK
$0.40 SqFt/Month
900-7,636 SqFt
Downtown Retail / Office Center / Shop - With Lots of Parking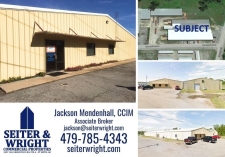 Industrial - 1101 Sequoyah St, Muldrow, OK
$2.50 SqFt/Year
35,625 SqFt
Large Industrial Property in Muldrow, Oklahoma!
Retail - 13 N Main Street, Sapulpa, OK
$2,200 Month
1,392 SqFt
This commercial lease is located in a prime location on Main Street and Dewey in Sapulpa, OK, offeri
Office - 1131 E BRITTON RD, Oklahoma City, OK
$16.50 SqFt/Year
4,000 SqFt
This very attractive free-standing, brick exterior with architectural metal roof office building has
Retail - 02 W Memorial Rd, Oklahoma City, OK
$40 SqFt/Year
1,350 SqFt
Convenience store for lease.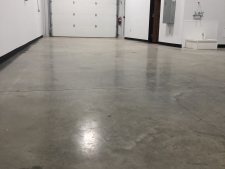 Multi-Use - 19453 Redbud Drive, Catoosa, OK
1,000-1,500 SqFt
Warehouse/Office/Shop 1,250 sq ft
Land - 2719 N Broadway, Edmond, OK
$1.82 SqFt/Year
Lot #2 fully improved with Public water and Sewer. Ready to build a 6,000 Sq Ft. Retail Bldg.
Land - 4304 E 33rd St., Edmond, OK
$20,000 Month
NNN Ground Lease opportunity. OK County Assessor Tax ID - R148714500.
Much of the Oklahoma commercial real estate listings are based in Oklahoma City and Tulsa. In fact 60% of Oklahoma residents live in the metropolitan areas of one of these regions. Approximately 579,999 residents live in Oklahoma City and 391,906 residents in Tulsa.
Oklahoma's quickly growing economy is based largely on aviation, energy, biotechnology and telecommunications. A good deal of Oklahoma's rural commercial land and industrial space is also dedicated to food processing.
If you are considering commercial real estate listings and investment property in Oklahoma, it is interesting to note that the state has been rated among the most business-friendly in the country. The state is the 2nd largest producer of natural gas in the country and also ranks high for installed wind energy capacity. Major Fortune 500 and Fortune 1000 Companies with headquarters and office space in the state include DEVON Energy, Chesapeake Energy and OGE Energy.
---