Search Results - Oklahoma
---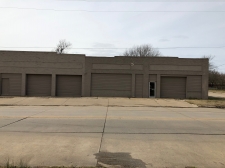 Multi-Use - 107 & 109 A St, McAlester, OK
$109,000
6,972 Sq. Ft. on 0.23 acres
Selling the 2 Connected buildings of 107 S A and 109 S A. with M/L 6972 sqft together for ONLY $109K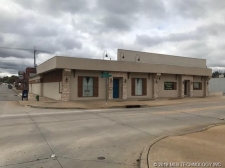 Retail - 130 E Wyandotte, McAlester, OK
$297,000
9,840 Sq. Ft. on 0.39 acres
Beautiful 9840 M/L Sqft- mixed retail storefront, spacious warehouse, and office w/ apx 2K sqft of i
Office - 213 S Division Street, Guthrie, OK
$149,500
1,684 Sq. Ft. on 0.94 acres
Stand alone commercial building built around 1970.
Industrial - 6400 N Henney Road, Coyle, OK
$1,190,000
6,800 Sq. Ft.
Smitty One Stop Shop.
Industrial - 10151 S State Highway 51 Highway, Broken Arrow, OK
$165,000
1,292 Sq. Ft.
Located on busy Highway 51 between Broken Arrow and Coweta approximately 1/4 mile East of Oneta Rd.
Industrial - 3166 S 432 Road, Pryor, OK
$3,600,000
36,000 Sq. Ft.
EQUESTRIAN PARADISE, Joyful Noise Farm!
Industrial - 314 E Don Tyler Avenue, Dewey, OK
$78,000
2,250 Sq. Ft.
Great downtown bldg located in a destination of like kind businesses such as Antique, restaurant/the
Industrial - 1050 N Heritage Lane, Tahlequah, OK
$595,000
1,740 Sq. Ft.
Prime commercial development in the heart of town. 8.
Industrial - 111 N Adair Street, Pryor, OK
$199,900
4,800 Sq. Ft.
Commercial building with retail space in front and storage in back.
Industrial - 9240 S OK Hwy 48A Highway, Coleman, OK
$450,000
4,050 Sq. Ft.
THIS IS REAL ESTATE AND BUSINESS AND ALL EQUIPMENT.
Industrial - 201 N Muskogee Avenue, Tahlequah, OK
$399,999
2,343 Sq. Ft.
Location! Location! Location!
Industrial - 8800 S Fawnwood Court, Broken Arrow, OK
$795,000
20,470 Sq. Ft.
Once Indian Springs Elementary on approx 10 acres. Room for expansion.
Industrial - 19911 S Hwy 75 Street, Mounds, OK
$399,000
1,724 Sq. Ft.
In Glenpool city limits great opportunity to own 5.
Industrial - 3500 W Houston Street, Broken Arrow, OK
$745,000
6,029 Sq. Ft.
Build-to-Suit Opportunity! Great Location with very good traffic counts and demographics.
Industrial - 802 Commercial Avenue, Mounds, OK
$175,000
1,600 Sq. Ft.
WELL ESTABLISHED CAR LOT-OLD HWY 75-6 LOTS-NEW STORM CELLAR-GAS STATION NEXT DOOR-ROOM FOR STORAGE U
Industrial - 00 E HWY 152, Mustang, OK
$7,000,000
This is a rare find in the heart of Mustang. Beautiful development area with commercial frontage.
Industrial - 345 TRADE CENTER TER, Mustang, OK
$314,000
Great corner lot in the heart of Mustang - Zoned C-5 all utilities available at site.
Industrial - 317 N TRADE CENTER TER, Mustang, OK
$1,800,000
15,750 Sq. Ft.
Building can be divided into 12 different spaces , each having there own electric meter and gas mete
Industrial - 801 N CEMETARY RD, Oklahoma City, OK
$999,999
One block south of new Sonic , Aldi, Chick-fil-A, , Rib Crib, Lowes.
Industrial - 721 W VET. MEM. HWY 62, Blanchard, OK
$225,000
Great area for any type of business, with Highway access.
Much of the Oklahoma commercial real estate listings are based in Oklahoma City and Tulsa. In fact 60% of Oklahoma residents live in the metropolitan areas of one of these regions. Approximately 579,999 residents live in Oklahoma City and 391,906 residents in Tulsa.
Oklahoma's quickly growing economy is based largely on aviation, energy, biotechnology and telecommunications. A good deal of Oklahoma's rural commercial land and industrial space is also dedicated to food processing.
If you are considering commercial real estate listings and investment property in Oklahoma, it is interesting to note that the state has been rated among the most business-friendly in the country. The state is the 2nd largest producer of natural gas in the country and also ranks high for installed wind energy capacity. Major Fortune 500 and Fortune 1000 Companies with headquarters and office space in the state include DEVON Energy, Chesapeake Energy and OGE Energy.
---