---
When it comes to Oregon's commercial real estate listings, various high technology corporations drive the state's business sector including Tektronix and Intel. Further, the state's inexpensive power and moderate climate has attracted major datacenters run by Google, Facebook and Amazon. Other large corporations with office space in Oregon include Nike, and Harry and David.
A good deal of Oregon's industrial space is dedicated to agricultural endeavors. The state is one of the top hazelnut growing regions in the world, and it is rated 3rd among all U.S states when it comes to wineries. Timber production also ranks high among Oregon's industrial pursuits. Due to the high volume of softwood produced, much of the state's industrial space is dedicated to lumber production.
The bulk of Oregon's population is located among the Willamette Valley, which runs from Eugene in the South of the state to Portland the state's northernmost city. Much of the state's commercial property is also located in Portland, which is the state's most populous city with a population estimated at approximately 583,776 as of the 2010 census. In the Pacific Northwest, only Vancouver, Canada and Seattle, Washington are home to more commercial real estate listings. Other Oregon cities with ample commercial realty include the Salem, the state's capital, and Eugene.
Industrial - 1148 MINNESOTA, Coos Bay, OR
$169,500
1,380 Sq. Ft.
Commercial zoning gives you the opportunity to run a business as well as live here. Double lot.
Retail - 4304 SW Bear Dr, Madras, OR
$200,000
1,038 Sq. Ft. on 0.95 acres
What a location!!! Right off busy Hwy 97. Thousands stream by front of this building everyday.
Multi-family - 423 SW 6TH ST, Pendleton, OR
$89,900
1,490 Sq. Ft.
Don't pass by this one if you're looking for a great investment opportunity!
Multi-family - 3367 Rockingham (&3369) Ct NE, Salem, OR
$309,900
2,340 Sq. Ft. on 0.26 acres
Accepted Offer with Contingencies. Great Duplex ready for you or your tenants! FRESH and CLEAN.
---
Others - Hwy 97, Madras, OR
$80,000
Own your own business. Coffer hut for sale on the South side of Madras.
Land - NW Aviation Drive, Roseburg, OR
$1,575,000
2.01 acres
High Visibility Mixed Use Development Parcel Abutting I-5 in Roseburg. 2.
Others - 162 NE Beacon Drive, Grants Pass, OR
$299,000
Commercial - Grants Pass, OR
---
Retail - 545 SW 3rd St, Corvallis, OR
$680,000
1,636 Sq. Ft. on 0.36 acres
Located at the signalized, highly trafficked corner of SW Western Boulevard and SW 3rd Street, this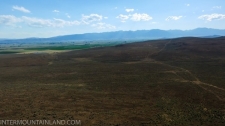 Ranch - Colton Pit Road, Baker City, OR
$608,500
1540 acres
Spring & Summer Pasture, 1540+/- acres, Baker County, Oregon.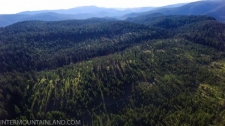 Forest - 53965 Hwy 203, Union, OR
$495,000
160 acres
160+/- acres Catherine Creek Property, Union County, Northeast Oregon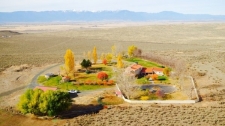 Ranch - 21783 Medical Springs Hwy, Baker City, OR
$979,000
566 acres
566+/- acres on Top of the World just 7 miles north of Baker City in Northeast Oregon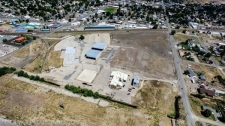 Industrial - 3001 Broadway Avenue, Baker City, OR
$695,000
32.67 acres
The Ellingson Industrial Property is situated in Baker City, Oregon. The property contains a total
Multi-family - 1341 19th (- 1343) Av, Sweet Home, OR
$159,000
1,832 Sq. Ft. on 0.08 acres
Great investment property! Each unit has 2 bedroom, 1 bath. Convenient location, closet to town.
Land - 2883 SW High Desert Dr., Prineville, OR
$134,900
1 acres
Located in Baldwin Industrial Park entrance off Hwy 126 and close to the airport.
Retail - 338 S. Main, Pendleton, OR
$225,000
14,580 Sq. Ft. on 0.22 acres
In the heart of Main Street. Classic downtown building.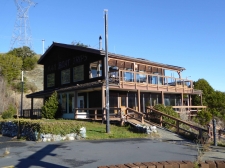 Multi-Use - 94294 N Bank Rogue River Rd, Gold Beach, OR
$801,000
10,000 Sq. Ft. on 2.9 acres
Multi-Use Commercial Property w/ residence, boat storage, office space and riverfront land
Land - 55717 Big River Dr, Bend, OR
$275,000
0.63 acres
Big Deschutes riverfront lot with exceptional views looking across the river onto unbuildable wetlan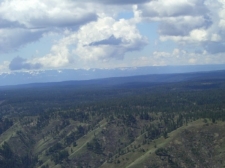 Ranch - Chief Joseph Canyon Ranch, Baker City, OR
$1,695,000
1040 acres
1,040 +/- acres, Canyon Ranch, Wallowa County, Northeast Oregon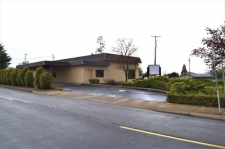 Office - 201 N Pacific Hwy, Talent, OR
$475,000
2,928 Sq. Ft. on 0.34 acres
Former Umpqua Bank location.
Retail - 2319-2323 NW 9th Street, Corvallis, OR
$1,065,000
7,420 Sq. Ft. on 0.63 acres
A rare opportunity to own a fully leased retail building in Corvallis, located at NW 9th street.
---