---
Industrial - 273 SE 9th St. Unit 160, Bend, OR
$0.65/SqFt/Month
11,550 SqFt
Hard to find industrial warehouse space with dock high, easily accessed off Highway 97.
Retail - 155 SW Century Dr #112, Bend, OR
$1.6/SqFt/Month
1,683 SqFt
Great retail space (1,683 SF) on Bend's Westside on SW Century Dr.
Office - 736 SW 7th St, Redmond, OR
$0.85/SqFt/Month
1,200 SqFt
Great opportunity to locate your business in this 1,200 SF building with good exposure to 7th St and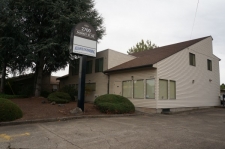 Office - 2700 Market St NE, Salem, OR
$1.25/SqFt/Month
4,815 SqFt
This newly remodeled professional office space for rent is located in a high visibility area. 2,573
Office - 388 State St, Salem, OR
$19.2/SqFt/Year
This prestigious and historic office building, also known as The Capitol Center, offers unobstructed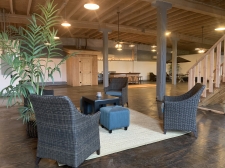 Multi-Use - 231 SE Alder, Portland, OR
$14.88-16.8/SqFt/Year
5,000 SqFt
Top Floor office/warehouse space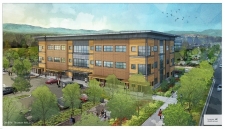 Office - 26 W Stewart Ave, Medford, OR
$1/SqFt/Month
2,000-38,400 SqFt
Stewart Meadows Village Class A Office Space. #2984806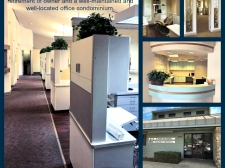 Business Park - 1234 N Riverside Ave, Medford, OR
$109/SqFt/Month
3,490 SqFt
Successful Dental Office. 3005443
Office - 1781 Liberty St SE, Salem, OR
$1.75/SqFt/Month
7,819 SqFt
Class A office building with two floors of office space totaling 7,819 SF plus 2,600 SF of storage.
Retail - 142 High St SE, Salem, OR
$10.2/SqFt/Year
25,065 SqFt
Central Business District Retail space and creative loft/office spaces available on the mezzanine le
Retail - 476 Lancaster Dr, Salem, OR
$22/SqFt/Year
1,350 SqFt
This high profile retail center located at the signalized intersection of Lancaster and Auburn Rd.
Retail - 498 Lancaster Drive NE, Salem, OR
$18/SqFt/Year
This high profile retail center boasts ample parking and great visibility. Other tenants includes:
Retail - 3810 S 6th St, Klamath Falls, OR
$15/SqFt/Year
Prime Location in Klamath Falls located on a main arterial that runs from from HWY 39 to HWY 875 wit
Retail - 1551 Hawthorne Ave NE, Salem, OR
$15/SqFt/Year
81,917 SqFt
Situated at the signalized corner of Market St and Hawthorne Ave in Salem, at the I-5 exit.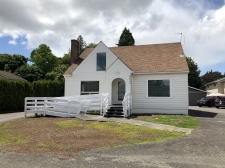 Office - 4131 River Rd N, Keizer, OR
$1.05/SqFt/Month
1,700 SqFt
Stand Alone Office Space for Lease
Industrial - 114 52nd Ave NW, Salem, OR
$0.81/SqFt/Month
4,000 SqFt
Warehouse/shop space built in 2001.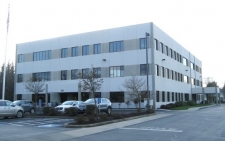 Office - 221 W Stewart #210, Medford, OR
$1.35/SqFt/Month
2,225 SqFt
Class A Office Space for lease! #2987901
Retail - 415 Lancaster Dr NE, Salem, OR
$1.3/SqFt/Month
This property is located on one of Salem's major retail corridors and provides for tremendous traffi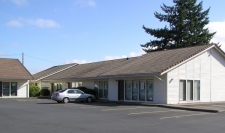 Office - 720-758 Hawthorne Ave nE, Salem, OR
$0.95/SqFt/Month
1,200 SqFt
Center St Plaza - Spaces for Lease
Office - 1130 Liberty St SE, Salem, OR
Gorgeous office building located in the Liberty St. corridor.
When it comes to Oregon's commercial real estate listings, various high technology corporations drive the state's business sector including Tektronix and Intel. Further, the state's inexpensive power and moderate climate has attracted major datacenters run by Google, Facebook and Amazon. Other large corporations with office space in Oregon include Nike, and Harry and David.
A good deal of Oregon's industrial space is dedicated to agricultural endeavors. The state is one of the top hazelnut growing regions in the world, and it is rated 3rd among all U.S states when it comes to wineries. Timber production also ranks high among Oregon's industrial pursuits. Due to the high volume of softwood produced, much of the state's industrial space is dedicated to lumber production.
The bulk of Oregon's population is located among the Willamette Valley, which runs from Eugene in the South of the state to Portland the state's northernmost city. Much of the state's commercial property is also located in Portland, which is the state's most populous city with a population estimated at approximately 583,776 as of the 2010 census. In the Pacific Northwest, only Vancouver, Canada and Seattle, Washington are home to more commercial real estate listings. Other Oregon cities with ample commercial realty include the Salem, the state's capital, and Eugene.
---