---
Office - 2225-2235 Mission St SE, SALEM, OR
$1.70 SqFt/Month
Two suites are available in this elegant and beautifully maintained professional office complex.
Retail - 600 N Water Street, Silverton, OR
$0.85 SqFt/Month
10,971 SqFt
Could be demised to approximately 2,500 SF (subject to architectural drawings).
Industrial - 1040 Benson Way, Ashland, OR
$1.10 SqFt/Month
6,500 SqFt
Rare warehouse availability in Ashland. 6500 sq. ft.
Office - 2245 Ashland Street, Ashland, OR
$6,800 Month
2,093 SqFt
Recently remodeled and upgraded rare office space available in Ashland.
Retail - 1301 Waverly Dr, Albany, OR
$2,500 SqFt/Month
2,500 SqFt
Commercial/Retail space with open configuration.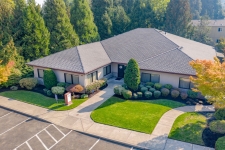 Office - 180 Ramsgate Square SE, Salem, OR
$2.10 SqFt/Month
5,661 SqFt
Professional medical office building recently occupied by Willamette Sleep Center.
Industrial - 2561 Pringle Road SE, Salem, OR
$0.55 SqFt/Month
Originally a 7-Up bottling plant, this centrally located industrial property is perfectly set up for
Industrial - 520 Hawthorne Ave SE, Salem, OR
$1.65 SqFt/Month
This professional office building has two available options for lease.
Industrial - 1505 Front Street St NE, Salem, OR
$0.60 SqFt/Month
Hard to find Warehouse space located in Salem, Oregon.
Office - 475 Cottage St NE, Salem, OR
$2 SqFt/Month
20,327 SqFt
Three spaces now available! Close to downtown amenities.
Office - 865 Hawthorne Ave, Salem, OR
$2 SqFt/Month
Unique opportunity for a build-to-suit with the Oregon State Treasury as your neighbor.
Retail - Commercial St SE at Wiltsey Rd SE, Salem, OR
$18 SqFt/Year
New Retail/Office Development coming soon!!
Office - 2850 Broadway Street NE, Salem, OR
$1.85 SqFt/Month
106,601 SqFt
2850 Broadway is an exceptional two story office building in Northeast Salem, with a total of 106,60
Office - 1124 Cornucopia St NW, Salem, OR
$2 SqFt/Month
11,142 SqFt
Professional first and second floor office spaces being offered at $2.00/SF/MO/FS.
Industrial - 3160 Blossom Drive, Salem, OR
$0.75 SqFt/Month
39,354 SqFt
PROPERTY DESCRIPTION Suite 101 has high ceilings with exposed metal framing and carpeted flooring.
Office - 2001 Front Street NE, Salem, OR
$1.50 SqFt/Month
20,010 SqFt
Beautiful views of the Willamette River available at the Fir Grove office building.
Office - 1320-1326 Meridian Drive, Woodburn, OR
4,400 SqFt
This professional office space is comprised of two adjoining suites connected by a functional corrid
Land - 5800 Commercial St SE, Salem, OR
$14 SqFt/Year
Prime development parcel with over 507' frontage along Commercial Street SE in South Salem.
Land - Commercial at Wiltsey Rd SE, Salem, OR
$18 SqFt/Year
Retail/Office development coming soon! Pre-leasing with build-to-suit options.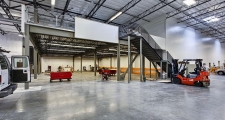 Industrial - 6855 NE. 82nd Ave., Portland, OR
$0.96-1.20 SqFt/Month
1,000-2,000 SqFt
Portland, OR Warehouse for Rent - #515
When it comes to Oregon's commercial real estate listings, various high technology corporations drive the state's business sector including Tektronix and Intel. Further, the state's inexpensive power and moderate climate has attracted major datacenters run by Google, Facebook and Amazon. Other large corporations with office space in Oregon include Nike, and Harry and David.
A good deal of Oregon's industrial space is dedicated to agricultural endeavors. The state is one of the top hazelnut growing regions in the world, and it is rated 3rd among all U.S states when it comes to wineries. Timber production also ranks high among Oregon's industrial pursuits. Due to the high volume of softwood produced, much of the state's industrial space is dedicated to lumber production.
The bulk of Oregon's population is located among the Willamette Valley, which runs from Eugene in the South of the state to Portland the state's northernmost city. Much of the state's commercial property is also located in Portland, which is the state's most populous city with a population estimated at approximately 583,776 as of the 2010 census. In the Pacific Northwest, only Vancouver, Canada and Seattle, Washington are home to more commercial real estate listings. Other Oregon cities with ample commercial realty include the Salem, the state's capital, and Eugene.
---