---
When it comes to Oregon's commercial real estate listings, various high technology corporations drive the state's business sector including Tektronix and Intel. Further, the state's inexpensive power and moderate climate has attracted major datacenters run by Google, Facebook and Amazon. Other large corporations with office space in Oregon include Nike, and Harry and David.
A good deal of Oregon's industrial space is dedicated to agricultural endeavors. The state is one of the top hazelnut growing regions in the world, and it is rated 3rd among all U.S states when it comes to wineries. Timber production also ranks high among Oregon's industrial pursuits. Due to the high volume of softwood produced, much of the state's industrial space is dedicated to lumber production.
The bulk of Oregon's population is located among the Willamette Valley, which runs from Eugene in the South of the state to Portland the state's northernmost city. Much of the state's commercial property is also located in Portland, which is the state's most populous city with a population estimated at approximately 583,776 as of the 2010 census. In the Pacific Northwest, only Vancouver, Canada and Seattle, Washington are home to more commercial real estate listings. Other Oregon cities with ample commercial realty include the Salem, the state's capital, and Eugene.
Retail - 3165 Commercial St SE, Salem, OR
$25/SqFt/Year
5,850 SqFt
Brand new Retail Center in prime location on South Commercial in Salem, right next to the new Wilco
Retail - 164 Lancaster Dr NE, Salem, OR
$12/SqFt/Year
Newer Center on Lancaster and State Street, between Sonic and Walgreens.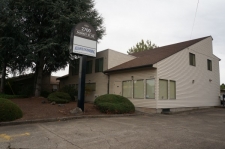 Office - 2700 Market St NE, Salem, OR
$1.25/SqFt/Month
4,815 SqFt
This newly remodeled professional office space for rent is located in a high visibility area. 2,573
Retail - 3846 River Road N, Keizer, OR
$9/SqFt/Year
79,426 SqFt
Busy Retail Center in Central Keizer!
---
Retail - 3842 (-3892) Center St NE, Salem, OR
$8/SqFt/Year
57,416 SqFt
Prime retail center near the intersection of Lancaster and Center Streets.
Office - 2220 16th Street NE, Salem, OR
$1.35/SqFt/Month
2,125 SqFt
2nd Floor Office Space Located at the corner of 16th Street and Sunnyview Road in NE Salem.
Retail - 1521-1555 Hawthorne Avenue NE, Salem, OR
$13/SqFt/Year
7,768 SqFt
Market Square is a 79,514 SF center in a premium location in Oregon's capitol city.
---
Retail - 6200 Commercial St SE, Salem, OR
$24/SqFt/Year
30,000 SqFt
Be a part of South Salem's southernmost development! Rates starting at $24/SF/YR.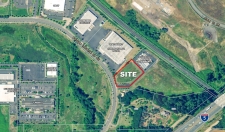 Land - 4070 Fairview Industrial Rd SE, Salem, OR
40,000 SqFt
Salem Land for Lease - 1 space available from 40,000 SF to 40,000 SF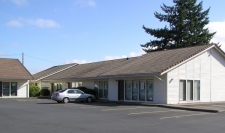 Office - 720-758 Hawthorne Ave nE, Salem, OR
$1/SqFt/Month
736-766 SqFt
Center St Plaza - Spaces for Lease
Retail - 5400-5468 River Rd N, Keizer, OR
$14/SqFt/Year
104,000 SqFt
This neighborhood shopping center serves Keizer's nearly 40,000 residents with over 104,000 SF of le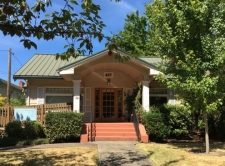 Office - 627 Winter St NE, Salem, OR
$1.6/SqFt/Month
1,590 SqFt
Office Space for Lease near Downtown Salem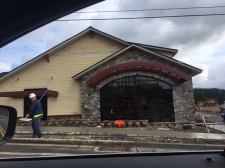 Retail - Corner of 162nd and Sunnyside Rd, Happy Valley, OR
$32-36/SqFt/Month
2,200 SqFt
Prime Office/Retail Location in Happy Valley
Office - 2001 Front Street NE, Salem, OR
$1.5/SqFt/Month
Fir Grove Office Complex is well located within blocks of downtown Salem along the Willamette River.
Retail - 3066-3090 Lancaster Drive NE, Salem, OR
$13/SqFt/Year
3,016 SqFt
End-cap space located on Devonshire and Lancaster.
Retail - Commercial St SE at Wiltsey Rd SE, Salem, OR
$14/SqFt/Year
47,200 SqFt
New Retail/Office Development coming soon!!
Retail - 1440 Lancaster Drive NE, Salem, OR
$15/SqFt/Year
6,640 SqFt
Space was previously used as a mattress store and features a wide open area with one restroom, break
Office - Hawthorne Ave at Mission St, Salem, OR
$1.75/SqFt/Month
86,690 SqFt
Site features 7.19 acres to be developed with a mix of office buildings and potential restaurant.
Office - 2045 Silverton Road NE, Salem, OR
$1.97/SqFt/Month
34,390 SqFt
Over 34,000 SF cold shell suitable for office or retail use.
Office - 280 Church St NE, Salem, OR
$1.95/SqFt/Month
87,241 SqFt
The former Statesman Journal building is set to be completely refurbished with a sustainable design
---