---
Office - 475 Cottage St NE, Salem, OR
$2/SqFt/Month
23,202 SqFt
Full Service less janitorial. 4464 SF on the first floor.
Retail - 210 Main Street, Aumsville, OR
$1/SqFt/Month
Retail Space For Lease
Retail - 5245 Commercial St SE, Salem, OR
$18/SqFt/Year
12,569 SqFt
Available! 1600 SF of Prime South Salem retail space.
Retail - 205-265 N 1st Avenue, Stayton, OR
$1000/SqFt/Month
1 SqFt
Prime retail space in downtown Stayton.
Retail - 1144 Wallace Rd NW, Salem, OR
$1.75/SqFt/Month
994 SF of great retail inline space located on Wallace Rd NW, anchored by Roth Fresh Market.
Retail - 120 Commercial St. NE, Salem, OR
11,474 SqFt
This entire building has approximately 11,474 USF. The downstairs restaurant space has approx.
Retail - 4555 Liberty St, Salem, OR
$15/SqFt/Year
Popular South Salem Shopping Center Under New Ownership!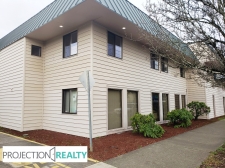 Office - 7133 N Lombard St, Portland, OR
$1000-2350/SqFt/Month
625-5,800 SqFt
St Johns Office Suites & Building Available
Industrial - 3180 22nd St SE, Salem, OR
$0.45/SqFt/Month
38,400 SqFt
38,400 SF of warehouse space with 30' ceilings.
Office - 8955 Pueblo Ave NE, Salem, OR
$0.87/SqFt/Month
7,488 SqFt
Beautifully renovated industrial flex warehouse that offers 7,488 SF of warehouse/office space.
Office - 4904 River Rd N, Keizer, OR
$15/SqFt/Year
16,656 SqFt
Perfect space for office user.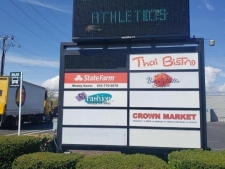 Retail - 545 Stevens Street, Medford, OR
$0.77/SqFt/Month
10,500 SqFt
Great Location!#3005596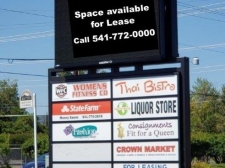 Retail - 535 Stevens Street Ste I, Medford, OR
$0.77/SqFt/Month
1,375 SqFt
Eagles Plaza 1375sqf #3005595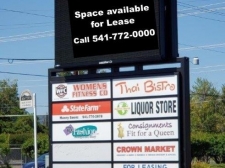 Business Park - 535 Stevens Ste E, Medford, OR
$0.77/SqFt/Month
1,375 SqFt
Great Location in a High Traffic Area!#3005645
Office - 2525 12th St, Salem, OR
$2.15/SqFt/Month
New Construction Class A Medical office for lease.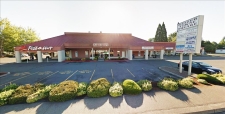 Office - 4494 River Rd, Keizer, OR
$1.35/SqFt/Month
6700 SF of Nicely built out office space with large open office/ classroom area, 2 conference rooms,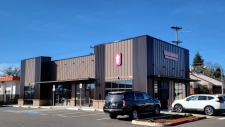 Retail - 4702 Liberty Rd S, Salem, OR
$30/SqFt/Year
This new development has various uses available and will meet the needs of the growing South Salem c
Retail - 1136 Lancaster Dr NE, Salem, OR
$18/SqFt/Year
Under new Ownership! Leasing for three new tenant spaces in this 4,830 SF building.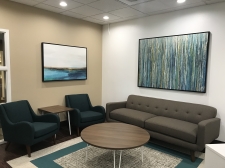 Office - 698 12th St SE, Ste 240, Salem, OR
100-275 SqFt
Executive Suites - ONLY 3 LEFT
Retail - 155 SW Century Dr #112, Bend, OR
$1.6/SqFt/Month
1,683 SqFt
Great retail space (1,683 SF) on Bend's Westside on SW Century Dr.
When it comes to Oregon's commercial real estate listings, various high technology corporations drive the state's business sector including Tektronix and Intel. Further, the state's inexpensive power and moderate climate has attracted major datacenters run by Google, Facebook and Amazon. Other large corporations with office space in Oregon include Nike, and Harry and David.
A good deal of Oregon's industrial space is dedicated to agricultural endeavors. The state is one of the top hazelnut growing regions in the world, and it is rated 3rd among all U.S states when it comes to wineries. Timber production also ranks high among Oregon's industrial pursuits. Due to the high volume of softwood produced, much of the state's industrial space is dedicated to lumber production.
The bulk of Oregon's population is located among the Willamette Valley, which runs from Eugene in the South of the state to Portland the state's northernmost city. Much of the state's commercial property is also located in Portland, which is the state's most populous city with a population estimated at approximately 583,776 as of the 2010 census. In the Pacific Northwest, only Vancouver, Canada and Seattle, Washington are home to more commercial real estate listings. Other Oregon cities with ample commercial realty include the Salem, the state's capital, and Eugene.
---