---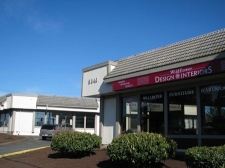 Retail - 5002-5040 Commercial St SE, Salem, OR
$1.5/SqFt/Month
322 SqFt
Office/Retail Spaces for Lease at Boone Square
Retail - 143-171 W Washington St, Stayton, OR
$0.9/SqFt/Month
Two spaces available individually or 1 large contiguous space of 2701 SF at a discounted rate of 299
Retail - 2927 Broadway Street NE , Salem, OR
$12/SqFt/Year
28,645 SqFt
Three Retail Suites available ranging from 1200-7079 SF.
Retail - 4555 Liberty St, Salem, OR
$15/SqFt/Year
Sunnyslope Shopping Center is a very popular Soouth Salem neighborhood strip center.
---
Office - 2525 12th St, Salem, OR
$2.15/SqFt/Month
New Construction Class A Medical office for lease.
Retail - 1555 S Highway 97, Redmond, OR
$1.05/SqFt/Month
6,814 SqFt
Fantastic turn-Key restaurant opportunity on S. Highway 97 in Redmond.
Retail - 5245 Commercial St SE, Salem, OR
$20/SqFt/Year
12,569 SqFt
Available! 1600 SF of Prime South Salem retail space. Asking rent $2,672 a month plus NNN charges.
---
Retail - 1761-1771 S Main, Lebanon, OR
$12.5/SqFt/Year
4,321 SqFt
Two suites available at this retail strip center. West-End Cap space was formerly Subway.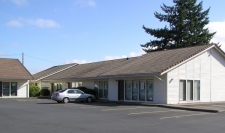 Office - 720-758 Hawthorne Ave nE, Salem, OR
$0.95/SqFt/Month
1,230-2,112 SqFt
Center St Plaza - Spaces for Lease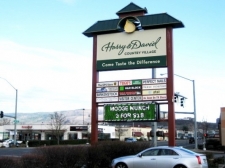 Retail - 1310 Center Dr #H, Medford, OR
$1.45/SqFt/Month
158,994 SqFt
Excellent opportunity to lease a great retail end-cap in the successful Harry & David Country V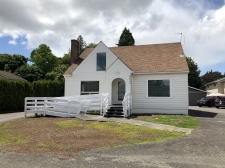 Office - 4131 River Rd N, Keizer, OR
$1.45/SqFt/Month
1,700 SqFt
Stand Alone Office Space for Lease
Others - Confidential Business Opportunity, Bend, OR
$3803.08/SqFt/Month
An opportunity to purchase a well-established, turnkey, profitable business opportunity in Bend, Or.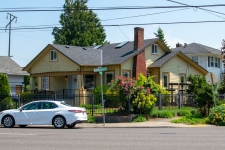 Office - 5904 NE Sandy Blvd, Portland, OR
$18.5/SqFt/Year
2,854 SqFt
For lease, a +/- 2,854 RSF office conversion that sits on a corner lot on NE Sandy Boulevard and NE
Office - 1180 Cross St SE, Salem, OR
$1.3/SqFt/Month
1,398 SqFt
Professional Office Space for Lease
Retail - 3964 Center St NE Suite C, Salem, OR
$1.2/SqFt/Month
Prime retail location near major intersection.
Retail - 304 NE 3rd ST, Bend, OR
$1.5/SqFt/Month
3,969 SqFt
High visibility 3,969 SF single user retail space centrally located in Bend on Third St.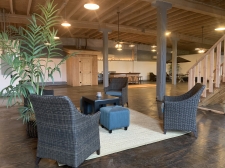 Multi-Use - 231 SE Alder, Portland, OR
$14.88-16.8/SqFt/Year
5,000 SqFt
Top Floor office/warehouse space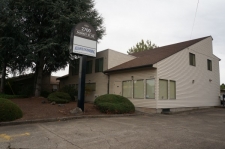 Office - 2700 Market St NE, Salem, OR
$1.25/SqFt/Month
4,815 SqFt
This newly remodeled professional office space for rent is located in a high visibility area. 2,573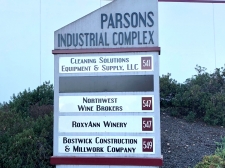 Industrial Park - 545 Parsons, Medford, OR
$2000/SqFt/Month
2,400 SqFt
Centrally Located with climate control. 2996190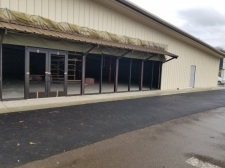 Retail - 740 Garden Valley Blvd NE, Roseburg, OR
$0.57/SqFt/Month
12,260 SqFt
Retail Space for Lease
When it comes to Oregon's commercial real estate listings, various high technology corporations drive the state's business sector including Tektronix and Intel. Further, the state's inexpensive power and moderate climate has attracted major datacenters run by Google, Facebook and Amazon. Other large corporations with office space in Oregon include Nike, and Harry and David.
A good deal of Oregon's industrial space is dedicated to agricultural endeavors. The state is one of the top hazelnut growing regions in the world, and it is rated 3rd among all U.S states when it comes to wineries. Timber production also ranks high among Oregon's industrial pursuits. Due to the high volume of softwood produced, much of the state's industrial space is dedicated to lumber production.
The bulk of Oregon's population is located among the Willamette Valley, which runs from Eugene in the South of the state to Portland the state's northernmost city. Much of the state's commercial property is also located in Portland, which is the state's most populous city with a population estimated at approximately 583,776 as of the 2010 census. In the Pacific Northwest, only Vancouver, Canada and Seattle, Washington are home to more commercial real estate listings. Other Oregon cities with ample commercial realty include the Salem, the state's capital, and Eugene.
---