---
Office - 2850 Broadway Street NE, Salem, OR
$1.8/SqFt/Month
106,601 SqFt
2850 Broadway is an exceptional two story office building in Northeast Salem, with a total of 106,60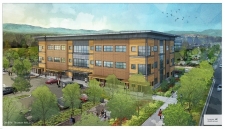 Office - 26 W Stewart Ave, Medford, OR
$1/SqFt/Month
2,000-38,400 SqFt
Stewart Meadows Village Class A Office Space. #2984806
Others - 502 W Main Street 103, Medford, OR
G - Medford, OR
Others - 31011 Mountain Lakes Drive, Klamath Falls, OR
G - Klamath Falls, OR
Others - 1201 NE 7th Street E, Grants Pass, OR
G - Grants Pass, OR
Office - 120 Commercial St. NE, Salem, OR
11,474 SqFt
This building has approximately 11,474 USF. The downstairs restaurant space has approx. 3,787 USF (
Office - 475 Cottage St NE, Salem, OR
$2/SqFt/Month
23,202 SqFt
Full Service less janitorial. 4464 SF on the first floor.
Retail - 1551 Hawthorne Ave NE, Salem, OR
$15/SqFt/Year
81,917 SqFt
Situated at the signalized corner of Market St and Hawthorne Ave in Salem, at the I-5 exit.
Retail - 480-498 Church Street NE, Salem, OR
$1.1/SqFt/Month
Highly visible open-concept retail space in downtown Salem.
Retail - 5385 Commercial St SE, Salem, OR
$22/SqFt/Year
7,792 SqFt
Located on South Commercial St at the signalized intersection of Baxter and Commercial St across fro
Industrial - 8860 Pueblo Ave NE, Salem, OR
$0.6/SqFt/Month
15,940 SqFt
Great leasing opportunity for a food processor or distribution site along the I-5 corridor.
Others - 369 NE Revere Avenue 104, 106, Bend, OR
12,824 SqFt
Available November 1, 2020.
Others - 273 SE 9th Street 160, Bend, OR
11,550 SqFt
11,550 SF Industrial unit located on 9th Street/Woodland.
Retail - 2035 Lancaster Drive NE, Salem, OR
Former Party Mart Retail Store! Space can be demised to 3,276 SF if desired.
Office - 1310 Meridian Drive, Woodburn, OR
$1.35/SqFt/Month
2,615 SqFt
Professional office suites are available with high visibility from Highway 214.
Retail - 109 E Ellendale, Dallas, OR
Outstanding opportunity to lease space in this highly sought after Dallas, Oregon Retail Center, loc
Retail - 4615 Commercial St SE, Salem, OR
This attractive center is anchored by Big 5 Sporting Goods;
Retail - 9940 NE Cornell Road, Hillsboro, OR
The space to be leased is adjacent to Whole Foods Market and is a sub-lease opportunity from Whole F
Retail - 4555 Liberty St, Salem, OR
$15/SqFt/Year
Popular South Salem Shopping Center Under New Ownership!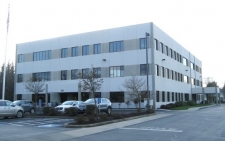 Office - 221 W Stewart #210, Medford, OR
$1.35/SqFt/Month
2,225 SqFt
Class A Office Space for lease! #2987901
When it comes to Oregon's commercial real estate listings, various high technology corporations drive the state's business sector including Tektronix and Intel. Further, the state's inexpensive power and moderate climate has attracted major datacenters run by Google, Facebook and Amazon. Other large corporations with office space in Oregon include Nike, and Harry and David.
A good deal of Oregon's industrial space is dedicated to agricultural endeavors. The state is one of the top hazelnut growing regions in the world, and it is rated 3rd among all U.S states when it comes to wineries. Timber production also ranks high among Oregon's industrial pursuits. Due to the high volume of softwood produced, much of the state's industrial space is dedicated to lumber production.
The bulk of Oregon's population is located among the Willamette Valley, which runs from Eugene in the South of the state to Portland the state's northernmost city. Much of the state's commercial property is also located in Portland, which is the state's most populous city with a population estimated at approximately 583,776 as of the 2010 census. In the Pacific Northwest, only Vancouver, Canada and Seattle, Washington are home to more commercial real estate listings. Other Oregon cities with ample commercial realty include the Salem, the state's capital, and Eugene.
---