---
Office - 2755 Pence Loop SE, Salem, OR
$1/SqFt/Month
18,162 SqFt
The free-standing professional office building features a flexible mix of private offices, conferenc
Others - 31011 Mountain Lakes Drive, Klamath Falls, OR
G - Klamath Falls, OR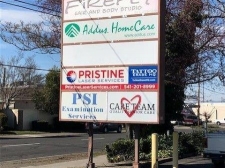 Office - 1242 N Riverside Ave, Medford, OR
$1300-1900/SqFt/Month
700-1,400 SqFt
Two Level Office Condominium!#220100279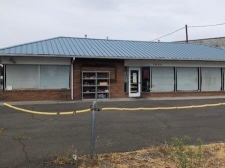 Industrial - 2990 N Pacific Hwy, Medford, OR
$3000/SqFt/Month
2,400 SqFt
Great Location.#220110667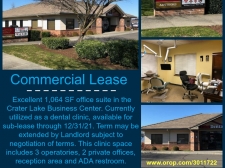 Office - 3502 Excel Drive, Medford, OR
$1770.67-2225.67/SqFt/Month
1,064 SqFt
1064sf Office Suite!#220112041
Others - 337 NE Emerson Avenue, Bend, OR
3,000 SqFt
Great Central Bend location just east of 3rd Street on NE Emerson.
Retail - 2035 Lancaster Drive NE, Salem, OR
Former Party Mart Retail Store! Space can be demised to 3,276 SF if desired.
Office - 120 Commercial St. NE, Salem, OR
11,474 SqFt
This building has approximately 11,474 USF. The downstairs restaurant space has approx. 3,787 USF (
Retail - 143-171 W Washington St, Stayton, OR
$12/SqFt/Year
Four total spaces available. Large contiguous space of 2701 SF at a discounted rate of 2995/mo.
Retail - 2927 Broadway Street NE Suite 165, Salem, OR
$12/SqFt/Year
28,645 SqFt
Two Retail Suites available ranging from 1200-7079 SF.
Retail - 415 Lancaster Dr NE, Salem, OR
This property is located on one of Salem's major retail corridors and provides for tremendous traffi
Office - 475 Cottage St NE, Salem, OR
$2/SqFt/Month
23,202 SqFt
Full Service less janitorial. 4464 SF on the first floor.
Retail - 1761-1771 S Main, Lebanon, OR
$12.5/SqFt/Year
4,321 SqFt
Two suites available at this retail strip center. West-End Cap space was formerly Subway.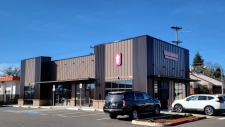 Retail - 4702 Liberty Rd S, Salem, OR
$30/SqFt/Year
This new development has various uses available and will meet the needs of the growing South Salem c
Retail - 164 Lancaster Dr SE, Salem, OR
$15/SqFt/Year
Newer Center on Lancaster and State Street, between Sonic and Walgreens.
Retail - 5385 Commercial St SE, Salem, OR
$22/SqFt/Year
7,792 SqFt
Located on South Commercial St at the signalized intersection of Baxter and Commercial St across fro
Retail - 3842 River Rd N, Keizer, OR
$15/SqFt/Year
Space Available Soon! Busy Retail Center in Central Keizer!
Retail - 609-641 Hickory Street NW, Albany, OR
$19/SqFt/Year
Join the North Albany IGA &
Retail - 3842 Center Street NE, Salem, OR
This thriving Retail Center is located on the SWC of Lancaster Drive NE &
Retail - 4268 Portland Rd NE, Salem, OR
5,168 SqFt
Outstanding opportunity to lease a smaller space i the thriving retail strip center!
When it comes to Oregon's commercial real estate listings, various high technology corporations drive the state's business sector including Tektronix and Intel. Further, the state's inexpensive power and moderate climate has attracted major datacenters run by Google, Facebook and Amazon. Other large corporations with office space in Oregon include Nike, and Harry and David.
A good deal of Oregon's industrial space is dedicated to agricultural endeavors. The state is one of the top hazelnut growing regions in the world, and it is rated 3rd among all U.S states when it comes to wineries. Timber production also ranks high among Oregon's industrial pursuits. Due to the high volume of softwood produced, much of the state's industrial space is dedicated to lumber production.
The bulk of Oregon's population is located among the Willamette Valley, which runs from Eugene in the South of the state to Portland the state's northernmost city. Much of the state's commercial property is also located in Portland, which is the state's most populous city with a population estimated at approximately 583,776 as of the 2010 census. In the Pacific Northwest, only Vancouver, Canada and Seattle, Washington are home to more commercial real estate listings. Other Oregon cities with ample commercial realty include the Salem, the state's capital, and Eugene.
---