---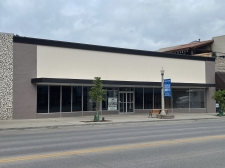 Retail - 2017 Main Street, Baker City, OR
$425,000
7,100 Sq. Ft.
Prime Downtown Location, Baker City, Oregon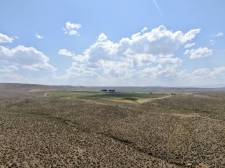 Ranch - Lower Keating Valley Homesite, Baker City, OR
$230,000
147 acres
This 147 acre parcel is located 20 miles east of Baker City, just off Highway 86.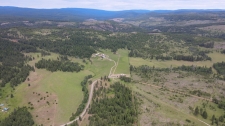 Ranch - 76675 Bowman Loop, Elgin, OR
$1,250,000
194 acres
Shy Mountain Ranch: Off Grid – Northeast Oregon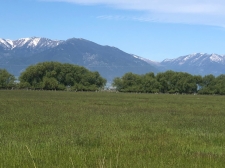 Ranch - Old Trail Road, Baker City, OR
$525,000
67 acres
Baker County Meadow Ranch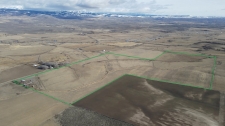 Ranch - 45235 Keating Cutoff Road, Baker City, OR
$895,000
158.36 acres
Keating Valley Ranch, Baker County, Northeast Oregon
Industrial - 3835 River Rd, Eugene, OR
$2,700,000
3.09 acres
Prime Commercial property zoned C-2 on 3.09 acres with 4 Tax parcels: 343283,343291,343168, &
Multi-family - 4192 Sylvia St SE, Salem, OR
$589,800
2,704 Sq. Ft. on 0.16 acres
Back on Market - Beautiful and Spacious duplex in the nice area. Still smells NEW!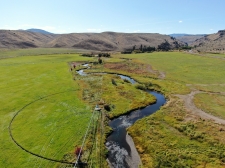 Ranch - 37954 Beaver Creek Road, Baker City, OR
$6,000,000
7317 acres
Beaver Creek Ranch, Northeast Oregon
Land - 2728 Montelius Street, KLAMATH FALLS, OR
$75,000
Level, unimproved, light industrial lot ready to be developed near Lakeport Blvd.
Others - 1210 CHETCO AVE, Brookings, OR
$1,600,000
4,232 Sq. Ft. on 1.24 acres
Commercial - Brookings, OR
Retail - 1239 Main St (-1245), Philomath, OR
$589,000
0.14 acres
A former movie theater that was converted into a wonderful retail store.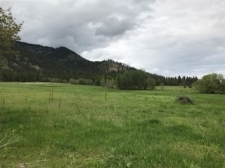 Land - Hunt Mountain Lane, Baker City, OR
$495,000
81.13 acres
Baker Valley Homesite, 81.13 ac m/l, Northeast Oregon
Others - 7501 Crater Lake Hwy, White City, OR
$1,350,000
15,000 Sq. Ft. on 1.48 acres
Now available for sale...
Retail - 530 SE 3rd Street, Bend, OR
$2,021,184
6,584 Sq. Ft. on 0.8 acres
Attention Developers! Approximately .80 acres zoned Limited Commercial (CL)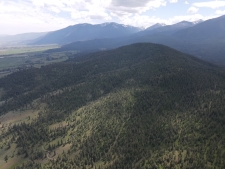 Land - Foothill Road, Haines, OR
$3,000,000
1600 acres
Antelope Mountain,1,600 +/- acres, excellent hunting, recreational property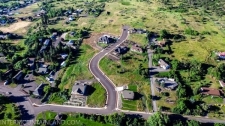 Land - 131 Ridge Drive, La Grande, OR
La Grande's newest residential development, oversized lots, panoramic views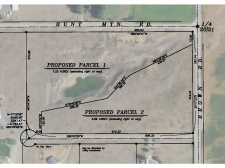 Land - Brown Road, Baker City, OR
$85,000
7.23 acres
Summerfield 7.23 acre parcel is situated 9 miles from Baker City on the West side of the Valley.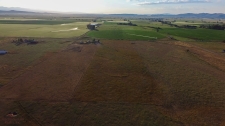 Land - Mountain & Valley Views, Brown Road, Baker City, OR
$720,000
59.54 acres
This 60 acre parcel is situated 8 miles from Baker City on the West side of the Valley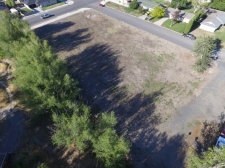 Land - Walnut Street & D Street, Baker City, OR
$160,000
49299.44 acres
Prime Residential Development consisting of an entire city block located in Baker City, Oregon.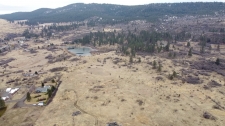 Land - Spence Reservoir, La Grande, OR
$995,000
44.13 acres
Spence Reservoir Property, 44.13 ac m/l, La Grande, Oregon, Union County
When it comes to Oregon's commercial real estate listings, various high technology corporations drive the state's business sector including Tektronix and Intel. Further, the state's inexpensive power and moderate climate has attracted major datacenters run by Google, Facebook and Amazon. Other large corporations with office space in Oregon include Nike, and Harry and David.
A good deal of Oregon's industrial space is dedicated to agricultural endeavors. The state is one of the top hazelnut growing regions in the world, and it is rated 3rd among all U.S states when it comes to wineries. Timber production also ranks high among Oregon's industrial pursuits. Due to the high volume of softwood produced, much of the state's industrial space is dedicated to lumber production.
The bulk of Oregon's population is located among the Willamette Valley, which runs from Eugene in the South of the state to Portland the state's northernmost city. Much of the state's commercial property is also located in Portland, which is the state's most populous city with a population estimated at approximately 583,776 as of the 2010 census. In the Pacific Northwest, only Vancouver, Canada and Seattle, Washington are home to more commercial real estate listings. Other Oregon cities with ample commercial realty include the Salem, the state's capital, and Eugene.
---