Search Results - Pennsylvania
---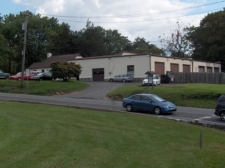 Multi-Use - 2105 Second Street Pike, Wrightstown, PA
$1,390,000
7,000 Sq. Ft. on 2.5 acres
Commercial Property on 2.5 Acres w/7000sf building.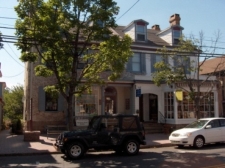 Multi-Use - 16 S. State St, Newtown, PA
$1,249,000
4,600 Sq. Ft. on 0.16 acres
Historic Newtown Boro-premiere retail/business location.
Office - 509-515 James Monroe Ave, Monroeton, PA
$135,000
4,564 Sq. Ft. on 0.39 acres
Investment potential. This property has 2 apartments and 2 commercial spaces.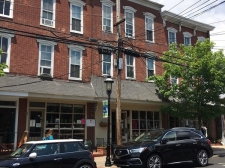 Multi-Use - 28 S. State, Newtown, PA
$469,900
2,000 Sq. Ft.
Multi use commercial/professional/residential condo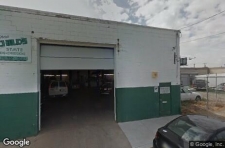 Industrial - 7347 Melrose St, Philadelphia, PA
$319,900
2,800 Sq. Ft. on 0.06 acres
Commercial or Industrial property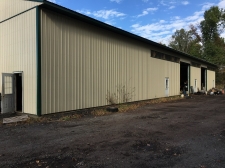 Multi-Use - 1528 Ridge Rd, Perkasie, PA
$739,900
8,100 Sq. Ft. on 9.46 acres
Attention Contractors, Landscapers, home based business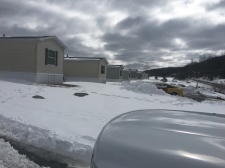 Mobile Home Park - Old Route 11, Great Bend, PA
$1,100,000
8 acres
Mobile Home Park
Retail - 176 South Mountain Blvd., Mountaintop, PA
$275,000
2,138 Sq. Ft. on 0.92 acres
'Barry's Floral Shop'' - Long established family business in Mountaintop.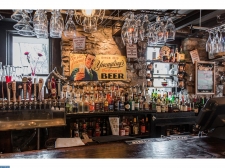 Retail - 101 S. State St, Newtown, PA
$2,200,000
4,400 Sq. Ft. on 0.08 acres
Pub/Restaurant in Historic town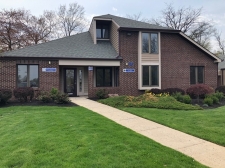 Office - 172 Middletown Blvd. Ste 204B, Langhorne, PA
$289,900
1,500 Sq. Ft.
Elegant office condominium
Industrial - 300 4th Avenue, Altoona, PA
$374,900
4,868 Sq. Ft. on 0.14 acres
Reduced!! A First Class Restaurant for you!
Multi-family - 943 N 19th ST, Allentown City, PA
$249,900
1,958 Sq. Ft.
Great two-unit investment property in Allentown West End Theatre District .
Multi-family - 1318 Chew ST, Allentown City, PA
$425,000
10,823 Sq. Ft.
A great opportunity to purchase three occupied units adjacent to an unoccupied commercial space on a
Others - 8465 Route 22 E, New Alexandria, PA
$458,900
Incredible business opportunity, well established and successful tire store business that has been i
Others - Lot 1 Route 228 & Highpointe Drive, Seven Fields, PA
$1,750,000
Prime spot for different businesses looking to build at the high traffic and visibility intersection
Land - 126,136 Golden Mile Road, Towanda, PA
$179,900
0.67 acres
This property is 2 complete Vacant lots and the owner will subdivide part of a 3rd to extend the dep
Others - 1781 W 26th Street, Erie, PA
$340,000
5,616 Sq. Ft.
Opportunity knocks with this well maintained office building perfect for a physician's office or ser
Land - Fry Road, Mckean, PA
$400,000
123,710 Sq. Ft. on 12.18 acres
Three tax ID #'s totaling 12.
Others - 3604 Washington Road, Mcmurray, PA
$1,100,000
*Amazing Commercial Building with Great Office Space Offering 3 Finished Levels*
Others - 2000 The Rd, Washington, PA
$785,000
Immaculate 4200 SQ. FT Office/Warehouse, Kitchen, 2 Bathroom, extremely well maintained.
The most populated cities in Pennsylvania are Philadelphia, Pittsburgh, Allentown and Erie, and these cities have the majority of the state's commercial real estate listings. Philadelphia is the largest city in the state with an estimated population of over 1.5 million. Pittsburgh is the second largest city in Pennsylvania with a population of 305,704.
Those looking for investment property and commercial realty in Pennsylvania will find that the state offers easy transportation, a highly active economy and easy access to other economically active states including New York, Maryland and Ohio.
Pennsylvania has a high gross state product, which is approximately $570 billion. There are 50 Fortune 500 companies with their headquarters and office space in the state. Pittsburgh alone has 8 Fortune 500 companies. A large part of the Pennsylvania economy is also based on agriculture, and the rural commercial land in the state is dedicated to products including mushroom, chickens, horses and wine.
---