Search Results - Pennsylvania
---
Industrial - 420 E 26th Street, Erie, PA
$349,000
8,380 Sq. Ft.
Solid brick and block construction.
Others - 209 Mount Cobb Hwy, Lake Ariel, PA
$475,000
3,820 Sq. Ft. on 1 acres
Commercial - Lake Ariel, PA
Others - 239 Mt Cobb Hwy, Lake Ariel, PA
$490,000
15 acres
Commercial - Lake Ariel, PA
Retail - 120 Plaza Lane, Wellsboro, PA
$5,999,995
68,100 Sq. Ft. on 8 acres
Very well maintained property consisting of 8.8 Acres and 59,288 Rentable SF.
Retail - 911 W Hamilton St, Allentown, PA
$985,000
6,536 Sq. Ft.
Incredible redevelopment opportunity for a building directly next to the PPL tower.
Multi-family - 360-364 S STATE Street, Millville, PA
$1,500,000
16,460 Sq. Ft.
This amazing opportunity to own a fully rented 15 unit apartment building in the heart of Millville
Industrial - 22342 State Route 11, Hallstead, PA
$325,000
1,600 Sq. Ft. on 2 acres
Closing on or after 2/1/2023
Others - 6 W Broad Street, West Hazleton, PA
$599,000
12,000 Sq. Ft.
Commercial - West Hazleton, PA
Office - 208 West 11th Street, Berwick, PA
$175,000
2,880 Sq. Ft.
One story light industrial space most recently used as an office.
Others - 1 E. Main Street, Newville, PA
$245,000
6,150 Sq. Ft.
This building offers the potential to have a commercial space/business on the first floor, one or tw
Others - 1461 Big Creek Road, Clearville, PA
$3,250,000
The opportunity of a lifetime awaits you here at this beautiful resort property set in the heart of
Others - 1872 Marina Road, Fallentimber, PA
$175,000
Turn-key pizza restaurant property has been a local favorite for over 15 years.
Others - 2010 WILSON AVENUE, BRISTOL, PA
$429,000
Commercial - BRISTOL, PA
Others - 503 S Main Ave, Scranton, PA
$85,000
824 Sq. Ft.
Commercial/Ind - Scranton, PA
Others - 830 Fern St, Jim Thorpe, PA
$349,900
3,976 Sq. Ft.
Commercial/Industrial/Business - Jim Thorpe, PA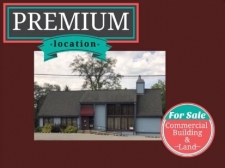 Office - 5047 William Flinn Highway, Gibsonia, PA
$895,000
5,472 Sq. Ft.
100% PA-8 Frontage, Direct Access to I-76, Median HHI $93,315 Owner Occupied, Selling Fully Furnishe
Others - 9528 Lincoln Highway Ste 6, Bedford, PA
$650
1,200 Sq. Ft.
Office space for lease in the rear of Fred Imler and Sons Plaza. Has public water and sewer.
Hotel - 971 North Eagle Valley Road, Milesburg, PA
$3,250,000
73,458 Sq. Ft. on 6 acres
Located at the Interchange of I-80 at Route 150, this nearly 75,000 SF building on 6.
Others - 68 Zerby Avenue, Edwardsville, PA
$225,000
5,200 Sq. Ft.
Building was used for Religious purposes. Taxes currently exempt.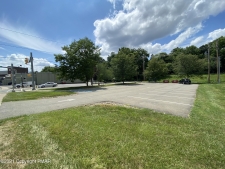 Others - N Fourth St, Stroudsburg, PA
$800,000
Apartment(s),Shop-center,Restaurant,Office/Professional,Medical,Hotel/Motel,Food Service,Fast Food
The most populated cities in Pennsylvania are Philadelphia, Pittsburgh, Allentown and Erie, and these cities have the majority of the state's commercial real estate listings. Philadelphia is the largest city in the state with an estimated population of over 1.5 million. Pittsburgh is the second largest city in Pennsylvania with a population of 305,704.
Those looking for investment property and commercial realty in Pennsylvania will find that the state offers easy transportation, a highly active economy and easy access to other economically active states including New York, Maryland and Ohio.
Pennsylvania has a high gross state product, which is approximately $570 billion. There are 50 Fortune 500 companies with their headquarters and office space in the state. Pittsburgh alone has 8 Fortune 500 companies. A large part of the Pennsylvania economy is also based on agriculture, and the rural commercial land in the state is dedicated to products including mushroom, chickens, horses and wine.
---