Search Results - Pennsylvania
---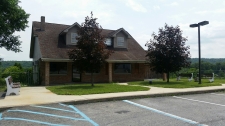 Retail - 6568 Route 209, Stroudsburg, PA
$495,000
4,400 Sq. Ft. on 3.52 acres
Multi-Unit Investment Property
Single Family - 213 Luella Ave, Charleroi, PA
$8,900
829 Sq. Ft. on 0.05 acres
Single Family W/Garage Lowered to $8,900!
Single Family - 670 Cosmello Road, New Milford, PA
$34,900
1,088 Sq. Ft. on 1.2 acres
Single Family Just Lowered to $34,900!
Single Family - 20 Walnut Street, Bessemer, PA
$27,900
768 Sq. Ft. on 0.16 acres
Single Family Home Only $27,900! Great Potential
---
Office - 1121 Route 390, Cresco, PA
$205,000
4,600 Sq. Ft. on 0.35 acres
Great location, low taxes, recently remodeled, large commercial building next to everything.
Retail - 8215 State Route 405 Highway, Milton, PA
$395,000
1,800 Sq. Ft. on 3.16 acres
Well established family type restaurant with great home cooking.
Multi-family - 3004 Lehigh ST, Whitehall Twp, PA
$210,000
2,285 Sq. Ft.
A fantastic opportunity to own a remarkable and extremely well kept 2-unit investment property in Wh
---
Multi-family - 303 Garibaldi AVE, Roseto Borough, PA
$315,000
8,461 Sq. Ft.
The potential is unlimited with this Residential/ Commercial property is Roseto Borough.
Industrial - 577 LIMEKILN RD, DOYLESTOWN, PA
$500,000
3,408 Sq. Ft.
Not every day does a fantastic opportunity like this come along, located in Doylestown Township in t
Others - 1290 Blakeslee Boulevard Drive, Lehighton, PA
$229,900
4,120 Sq. Ft. on 4.85 acres
Incredible opportunity to own a multi-unit commercial property on nearly 5 acres with significant fr
Others - 471 Northampton Street, Kingston, PA
$165,000
2,590 Sq. Ft.
''Prime location''. Great investment, all units currently rented.
Others - 215 Main St, White Haven, PA
$225,000
2,376 Sq. Ft.
Great spot to start a thriving restaurant business or consider for office space or retail outlet.
Others - 610 W Route 897, Reinholds, PA
$359,900
1,508 Sq. Ft. on 0.89 acres
Kountry Korner Drive-in is located along Rt. 897 just over the Berks/Lancaster line.
Others - 3812 Birney Ave, Scranton, PA
$279,000
1,632 Sq. Ft. on 0.23 acres
All Brick office space with aprtmnt in lower level.
Others - 1282 Exeter Avenue, Exeter Twp, PA
$269,900
2,400 Sq. Ft.
Golden opportunity for excellent income. Many possibilities exist with this business/home package.
Land - 147 White Mills Hill Rd, White Mills, PA
$200,000
5.6 acres
5.6 ACRES ZONED COMMERCIAL & RIVER FRONT!
Others - 3178 Mcclure Ave, Pittsburgh, PA
$90,500
Bring your creativity this property has lots of potential, use the 1st floor as an art studio, small
Others - 1175 ROUTE 507, Greentown, PA
$159,000
2,408 Sq. Ft. on 1.15 acres
Commercial - Greentown, PA
Others - 1311 PA-507, Greentown, PA
$349,000
2,600 Sq. Ft. on 2.14 acres
Commercial - Greentown, PA
Others - 4111 115 RTE, Blakeslee, PA
$99,900
2,780 Sq. Ft. on 1.55 acres
Auto Service,Gas Station,Office/Professional,School Care - Blakeslee, PA
The most populated cities in Pennsylvania are Philadelphia, Pittsburgh, Allentown and Erie, and these cities have the majority of the state's commercial real estate listings. Philadelphia is the largest city in the state with an estimated population of over 1.5 million. Pittsburgh is the second largest city in Pennsylvania with a population of 305,704.
Those looking for investment property and commercial realty in Pennsylvania will find that the state offers easy transportation, a highly active economy and easy access to other economically active states including New York, Maryland and Ohio.
Pennsylvania has a high gross state product, which is approximately $570 billion. There are 50 Fortune 500 companies with their headquarters and office space in the state. Pittsburgh alone has 8 Fortune 500 companies. A large part of the Pennsylvania economy is also based on agriculture, and the rural commercial land in the state is dedicated to products including mushroom, chickens, horses and wine.
---