Search Results - Pennsylvania
---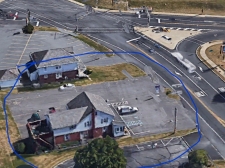 Multi-Use - 2511 FREEMANSBURG AVE, Easton, PA
$5.5/SqFt/Month
600 SqFt
LOCATION IS SOMETHING YOU CAN NOT REPRODUCE AND IS A VALUABLE ASSET .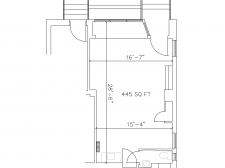 Multi-Use - 707 NORTH NEW STREET, BETHLEHEM, PA
$750/SqFt/Month
445 SqFt
GREAT START UP SPACE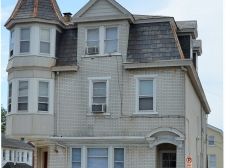 Multi-Use - 701 North New Street, Bethlehem, PA
$1.16/SqFt/Month
1,290 SqFt
CENTER CITY MULTI-USE COMMERCIAL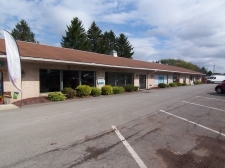 Industrial - 1769-1779 N Main Street EXT, Butler, PA
$0.3/SqFt/Month
7,200-10,000 SqFt
7,200-10,000sqft Warehouse Space
Office - 4284 William Flynn Hwy., Allison Park, PA
$16.5/SqFt/Year
Professional Office Building, Well Maintained With Elevator In High Visibility Location and Good Acc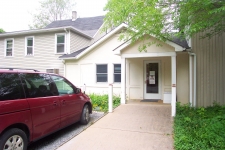 Office - 23 North 5th St, Stroudsburg, PA
$1-1.5/SqFt/Month
268-1,850 SqFt
High visibility, quality office / retail space downtown with off-street parking
Office - 700 Hyde Park, Doylestown, PA
$12.5/SqFt/Month
Located within Hyde Office Complex, this large suite features numerous large open spaces, more than
Industrial - 3003 Pittsburgh Avenue, Erie, PA
Very modern, light industrial building that has 4,300 SF of office/showroom space.
Retail - 207-211 N. York Rd, Hatboro, PA
$15/SqFt/Year
Prominently positioned on York Road, two large open span units, one with additional storage.
Industrial - 1836 Stout Drive, Warminster, PA
$9.6/SqFt/Year
Located within the Warwick Commons Industrial Park, we are offering multiple warehouse units ranging
Office - 22 South Second Avenue, Clarion, PA
$0.42/SqFt/Month
6,759 SqFt
Mid 1900'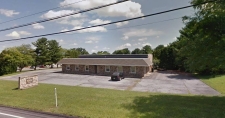 Office - 4140 Sand Spring Rd, Schnecksville, PA
$4.5/SqFt/Year
8,025 SqFt
Office w/Warehouse Space for Lease in North Whitehall Township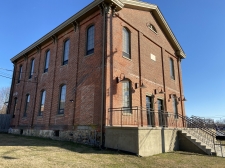 Office - 119 S 5th St, Oxford, PA
$11.5/SqFt/Year
6,859 SqFt
Affordable Office Space - 6859sf Available for Lease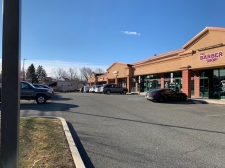 Multi-Use - 1044 Trexlertown Rd, Breinigsville, PA
$22/SqFt/Year
1,119 SqFt
Spacious available in a modern Strip mall(Waterside Shoppes) are located in Upper Macungie Twsp.
Office - 3305 Pittbsburgh Avenue, Erie, PA
$6.25/SqFt/Year
1,775 SqFt
Modern office space in handy location. Good visibility. All on one level. Rent is $
Industrial - 1221 Green Street, Washington, PA
Industrial building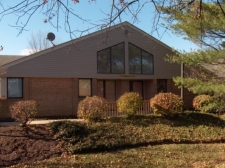 Office - 390 Middletown Blvd., Ste 612, Langhorne, PA
$60/SqFt/Year
100-220 SqFt
Furnished offices at Oxford Valley Mall for lease
Industrial - 1710 Stout Drive, Warminster, PA
$0.12/SqFt/Month
15,000 SqFt
Column free warehouse unit with office (approx. 14'x20'), large storage area (12'x12')
Industrial - 1500 Main St, Dickson City, PA
$1/SqFt/Month
2,500 SqFt
Great professional office space. Suitable for medical, dental, physical therapy and more.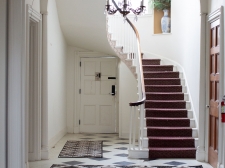 Office - 52 E High St, Terrace Suite, Carlisle, PA
$0.69/SqFt/Month
1,300 SqFt
Beautiful historic building suite with storage, parking, and kitchenette option.
The most populated cities in Pennsylvania are Philadelphia, Pittsburgh, Allentown and Erie, and these cities have the majority of the state's commercial real estate listings. Philadelphia is the largest city in the state with an estimated population of over 1.5 million. Pittsburgh is the second largest city in Pennsylvania with a population of 305,704.
Those looking for investment property and commercial realty in Pennsylvania will find that the state offers easy transportation, a highly active economy and easy access to other economically active states including New York, Maryland and Ohio.
Pennsylvania has a high gross state product, which is approximately $570 billion. There are 50 Fortune 500 companies with their headquarters and office space in the state. Pittsburgh alone has 8 Fortune 500 companies. A large part of the Pennsylvania economy is also based on agriculture, and the rural commercial land in the state is dedicated to products including mushroom, chickens, horses and wine.
---