Search Results - Pennsylvania
---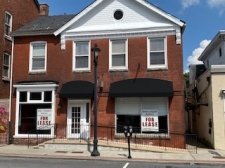 Retail - 37 S 3rd St, STE 1, Oxford, PA
$19.5/SqFt/Year
400 SqFt
Small Retail Storefront for Lease
Retail - 37 S 3rd St. STE 2, Oxford, PA
$12/SqFt/Year
2,413 SqFt
Restaurant for Lease
Office - 119 Locust St, Harrisburg, PA
$11/SqFt/Year
2,383 SqFt
Coldwell Banker Commercial NRT is pleased to announce the exclusive listing of 119 Locust St, Harris
Multi-family - 834 Chestnut St, Philadelphia, PA
$27.5/SqFt/Year
The Franklin offers 11,593 SF of brand new, turnkey office space available for sublease.
Office - 417 N 8th St , Philadelphia, PA
$25/SqFt/Year
417 N.
Office - 1100-06 N Front St , Philadelphia, PA
$24/SqFt/Year
1100 N Front St. has 972-1,967 square feet of office space is available at 1100 N. Front Street.
Office - 829-837 Spruce St Suite 1300, Philadelphia, PA
$27/SqFt/Year
829 Spruce Street has 2,000-19,500 SF for lease over three floors.
Office - 615 Chestnut St, Philadelphia, PA
$26/SqFt/Year
615 Chestnut St.
Multi-family - 601 Walnut St, Philadelphia, PA
$28/SqFt/Year
The Curtis, located across the street from Washington Square Park and Independence National Historic
Multi-family - 1 Union Ave, Bala Cynwyd, PA
$27.5/SqFt/Year
These first-class, build to suit spaces are great for any professional or medical office user or a r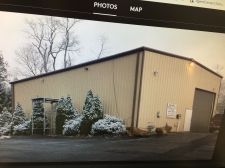 Industrial - 258 Bodley Rd, Aston, PA
6,000 SqFt
Outside yard space for lease . Fenced in area 100'x200'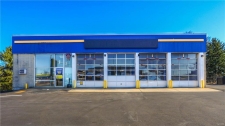 Retail - 1326 Grape St, Whitehall, PA
$12.5/SqFt/Year
2,881 SqFt
4 Bay Automotive Garage in Whitehall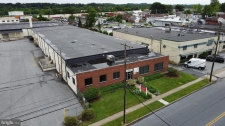 Industrial - 3307 N 6th St, Harrisburg, PA
$5.25/SqFt/Year
14,800 SqFt
Large Warehouse Space in Harrisburg
Office - 3605 Old Easton Road, Doylestown, PA
$1.04/SqFt/Month
500 SqFt
Newly renovated office or retail suite.
Others - 354 Glen Eden Rd, Rochester, PA
$8/SqFt/Year
4,000 SqFt
4,000 Sq Ft, One Story Warehouse With (2) Overhead Doors, 10 Ft & 14Ft. , 15 Ft High Ceiling.
Others - 3330 W. Ridge Road, Erie, PA
$9/SqFt/Year
1,500 SqFt
1,500 SF in Village West, Erie's Specialty Shopping Plaza located on W. Ridge Road.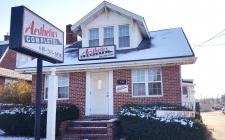 Retail - 337 East DeKalb Pike, King of Prussia, PA
$36/SqFt/Month
Office/Retail Spaces For Lease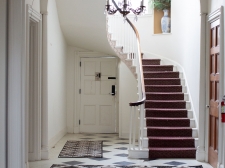 Retail - 52 E High St, Suite 103 (Terrace Suite), Carlisle, PA
$0.69/SqFt/Month
1,300 SqFt
Beautiful historic building suite with storage, parking, and kitchenette option.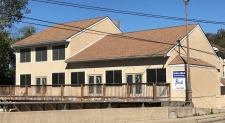 Multi-Use - 127 Bridge Street, Mont Clare, PA
$15.85/SqFt/Month
4,784 SqFt
Waterfront Restaurant or Commercial Space
Industrial - 1221 Green Street, Washington, PA
Industrial building
The most populated cities in Pennsylvania are Philadelphia, Pittsburgh, Allentown and Erie, and these cities have the majority of the state's commercial real estate listings. Philadelphia is the largest city in the state with an estimated population of over 1.5 million. Pittsburgh is the second largest city in Pennsylvania with a population of 305,704.
Those looking for investment property and commercial realty in Pennsylvania will find that the state offers easy transportation, a highly active economy and easy access to other economically active states including New York, Maryland and Ohio.
Pennsylvania has a high gross state product, which is approximately $570 billion. There are 50 Fortune 500 companies with their headquarters and office space in the state. Pittsburgh alone has 8 Fortune 500 companies. A large part of the Pennsylvania economy is also based on agriculture, and the rural commercial land in the state is dedicated to products including mushroom, chickens, horses and wine.
---