Search Results - Pennsylvania
---
Industrial - 54 Church St, New Milford, PA
$0.54/SqFt/Month
925 SqFt
Newly renovated office, professional, or lite commercial space.
Industrial - 16 Water Street, Ste. 103, Everett, PA
$1.46/SqFt/Month
684 SqFt
Garage available for rent in downtown Everett. Garage is approximately 48 x 27. Electric included.
Office - 14257 Lincoln Hwy, Everett, PA
$0.6/SqFt/Month
2,000 SqFt
Approximately 2000 sq ft building located along busy Rt. 30. Centrally located.
Office - 16 Water St, Ste 102, Everett, PA
$400/SqFt/Month
1 SqFt
Room available for rent with street frontage. Room is approximately 18 x 38.
Retail - 515-517 Main Street, Johnstown, PA
$1500/SqFt/Month
1 SqFt
1st Floor nice size retail space in downtown Johnstown, Main Street. @3,695 square feet.
Others - 2431 Bedford Street, Johnstown, PA
$600/SqFt/Month
1 SqFt
Clean, bright, newly renovated office space within The Outhouse. @ 300 square feet.
Office - 117 Work Dr., Johnstown, PA
$2100/SqFt/Month
1 SqFt
3200 Sq. Ft. of office space in Richland Twp.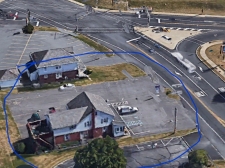 Multi-Use - 2511 FREEMANSBURG AVE, Easton, PA
$5.5/SqFt/Month
600 SqFt
LOCATION IS SOMETHING YOU CAN NOT REPRODUCE AND IS A VALUABLE ASSET .
Others - 161 Horner Street, Johnstown, PA
$1/SqFt/Month
1 SqFt
RENT IS NOT 1.00/mo. IT IS NEGOTIABLE AS IS AVAILABILITY. 59,600 sq. ft.
Industrial - 1813 Main St, Blakely, PA
$950/SqFt/Month
Must See Versatile Office Space!
Retail - 924 4th Avenue, Coraopolis, PA
$750-1250/SqFt/Month
600-1,225 SqFt
Approx. 20'x30' Storefront on Busy Main Steet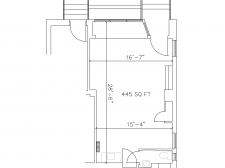 Multi-Use - 707 NORTH NEW STREET, BETHLEHEM, PA
$700/SqFt/Month
445 SqFt
GREAT START UP SPACE
Others - 2319 W. 38th Street, Erie, PA
$6.5/SqFt/Month
11,913 SqFt
For Lease: These are two contiguous commercial condo units (2,239 SF plus 9,674 SF)
Others - 505-507 Main Street, Johnstown, PA
$7395/SqFt/Month
Many opportunities for this newer building located in the heart of downtown Johnstown, across from C
Office - 2503 W. 26th Street, Erie, PA
1,400 SqFt
1,400 SF office. Free standing brick building with high visibility right at traffic signal (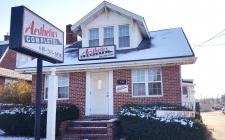 Retail - 337 East DeKalb Pike, King of Prussia, PA
$36/SqFt/Month
Office/Retail Spaces For Lease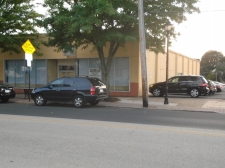 Shopping Center - 1180 Easton Rd., Roslyn, PA
$6-16/SqFt/Month
1,200-6,500 SqFt
Parking for about 45 vehicles.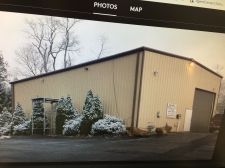 Industrial Park - 258 Bodley Rd, Aston, PA
$1.68-2.2/SqFt/Month
600 SqFt
Outside yard space for lease . Fenced in area 100'x200'
Others - 2581 Milford Road, East Stroudsburg, PA
$800/SqFt/Month
1,600 SqFt
Apartment(s),Beauty/Barber Shop,Building Trades,Business Service,Gift Shop,Office/Professional,Profe
Retail - 2601 W. 26th Street Units B & C, Erie, PA
$7/SqFt/Month
8,150 SqFt
8,150 SF of retail space. Possibility of splitting space into 2 units. Being offered 'as is' at $
The most populated cities in Pennsylvania are Philadelphia, Pittsburgh, Allentown and Erie, and these cities have the majority of the state's commercial real estate listings. Philadelphia is the largest city in the state with an estimated population of over 1.5 million. Pittsburgh is the second largest city in Pennsylvania with a population of 305,704.
Those looking for investment property and commercial realty in Pennsylvania will find that the state offers easy transportation, a highly active economy and easy access to other economically active states including New York, Maryland and Ohio.
Pennsylvania has a high gross state product, which is approximately $570 billion. There are 50 Fortune 500 companies with their headquarters and office space in the state. Pittsburgh alone has 8 Fortune 500 companies. A large part of the Pennsylvania economy is also based on agriculture, and the rural commercial land in the state is dedicated to products including mushroom, chickens, horses and wine.
---