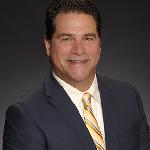 Chris Fritch
eXp Realty
---
Associate Broker Commercial with eXp Realty and a CCIM Designee, I focus on new development, landlord representation, leasing, user sales and invest...
Login or Register for CIMLS to view contact info for this member.
Listings for Sale
Land - xxx Hanson and Crosstown, Andover, MN
Land on hard corner
Land - 9284 Baltimore St NE, Blaine, MN
Land for sale in Blaine visible from Hwy 65!
Land - 21057 Hwy 65, East Bethel, MN
Parcel with fantastic visibility to Hwy 65
Land - 1806 1St St, Princeton, MN
Other for Sale in Princeton - 1.0 acres
Multi-Use - 13828 Lincoln St NE, Ham Lake, MN
Superb Officce Building For Sale in Ham Lake!
Land - 1360 221st Ave NE, East Bethel, MN
47.78 Acres
Hotel - 106 Parkway Ave S, Lanesboro, MN
Turnkey business opportunity!
Listings for Lease
This member currently doesn't have any lease listings.