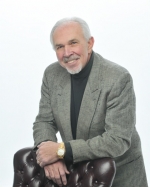 Jerry Prescott
Heritage Commercial Realty, Inc.
---
Listings for Sale
Land - Powder Springs Road & Barrett Parkway, Marietta, GA
LAST CORNER @ BARRETT PARKWAY & POWDER SPRINGS ROAD
Land - 7 Church Street, Auburn, GA
Property located in downtown Auburn, GA across from City Offices.
Land - Suwanee Dam Road & Hwy. 20, Sugar Hill, GA
1.5 ACRES ON SUWANEE DAM ROAD IN GROWTH PATTERN OF MALL OF GEORGIA
Listings for Lease
This member currently doesn't have any lease listings.