Search Results - Rhode Island
---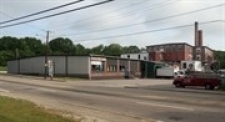 Multi-Use - 711 PUTNAM PIKE, Smithfield, RI
$2-6/SqFt/Month
3,300-14,000 SqFt
LARGE MILL COMPLEX, HIGH TRAFFIC RD., OFFICE, WAREHOUSE & RETAIL SPACE, 3300 T0 14000 SQ.FT.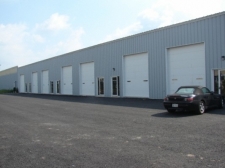 Industrial Park - 45 INDUSTRIAL RD, cumberland, RI
$11.3/SqFt/Year
8,500 SqFt
COMMERCIAL CONDOS WAREHOUSE/INDUSTRIAL FLEX SPACE, 13750'AVAIABLE DIVISIBLE BY 1375'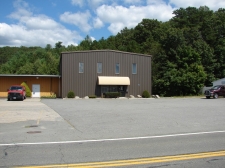 Office - 333 Waterman ave, Smithfield, RI
$8/SqFt/Year
2500' Office, Large open area & 6 Offices surrounding it. Includes Heat & electric
Retail - 1025 Cranston Street, Cranston, RI
$1.22/SqFt/Month
900 SqFt
Ideal Retail / Office location on High traffic Cranston St. Located next to "Laundromax".
Industrial - 45 Industrial Rd., Ste. 102 , Cumberland, RI
$5270/SqFt/Month
5,500 SqFt
Wharehouse / Office space located in well maintained Commercial Bldg.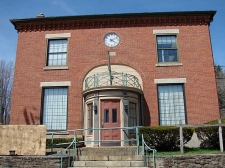 Office - 595 Putnam Pike, smithfield, RI
$15/SqFt/Year
1,600-3,200 SqFt
Signature Bldg, greenville center, Ample Parking, previous use Mortgage Co. Other Professional, Medi
Office - 650 Eddie Dowling Highway, North Smithfield, RI
$2.36/SqFt/Month
550 SqFt
Professional newly renovated Office Bldg located in Bldg # 2 "Colonial Life Office Park.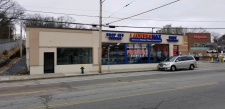 Retail - 1025 Cranston st, Cranston, RI
$14.65/SqFt/Year
900 SqFt
Retail/Office open space 900' @ $1100 per month Located next to Laundromax previous metro PC store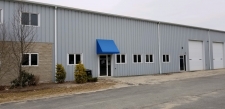 Industrial - 45 Industrial rd Ste 102, Cumberland, RI
$11.5/SqFt/Year
5500' 3750' Wharehouse, 1750' Office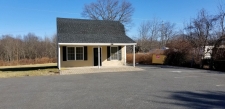 Office - 650 Eddie Dowling Hwy, North Smithfield, RI
$1300/SqFt/Month
550 SqFt
Renovated 3 Office Bldg with access to Conference Room. Ideal professional, Legal, Consultant
Office - 500 Toll Gate Rd, Warwick, RI
$11.99-12/SqFt/Year
Ideal Professional Office Bldg, Medical, Accounting, Legal, Near Rt 2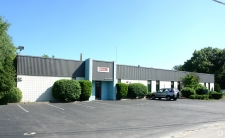 Multi-Use - 80 Cypress Street, Warwick, RI
$9/SqFt/Year
4,500-23,000 SqFt
Modern block industrial, office, warehouse, manufacturing building at Rt. 95 Jefferson Blvd. Exit #1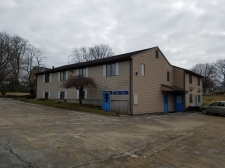 Office - 51 Bayview Park, Middletown, RI
$27/SqFt/Month
100-2,300 SqFt
Middletown Office Space starting at $400/m!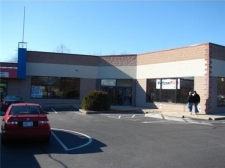 Retail - 1726 STE 2 MENDON RD., CUMBERLAND, RI
$16/SqFt/Year
2,200 SqFt
SHOPPING MALL HIGH TRAFFIC NEAR MCDONALDS & RTE 295 IDEAL RETAIL OFFICE.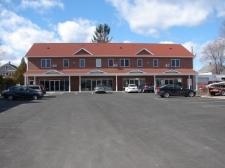 Retail - 130 Broad st, Cumberland, RI
$10-11/SqFt/Year
1,500-0 SqFt
new Signature Bldg 3 stes available 1500'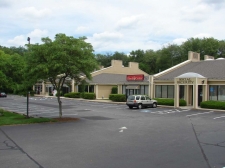 Office - 2168 Diamond hill rd, Woonsocket, RI
4600' office/Retail & 2@ 2250' Beautiful Office Park high traffic rd, ideal Medical, Professional, D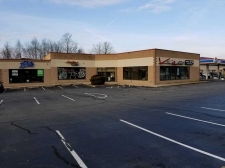 Retail - 1726 Mendon Rd, Cumberland, RI
$16/SqFt/Year
1,600 SqFt
High Traffic Shopping Mall next to Verizon eay on off I-295
Office - 333 Waterman Ave., Smithfield, RI
2,500 SqFt
2500 sq ft of Office Space on High Traffic rd. Lease rate includes Heat & Electric.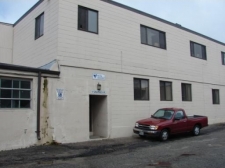 Office - 767 HARTFORD AVE, JOHNSTON, RI
$10.85/SqFt/Year
1,550 SqFt
OFFICE/WAREHOUSE LEASE INCLUDES HEAT&ELECTRIC ACCESS TO SHIPPING DOCK LIGHT MFG AND CHURCH GROUP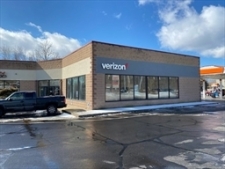 Retail - 1764 STE 3 MENDON RD, CUMBERLAND, RI
$16/SqFt/Year
1,100 SqFt
RETAIL OFFICE HIGH TRAFFIC SHOPPING MALL NEAR MCDONALDS $ RTE 295
Rhode Island's nickname is "The Ocean State," as there are so many bays and inlets in this geographical location. As a result, much of the Rhode Island commercial real estate listings will be located near water. As of the census estimate in 2005, the state had a population of 1,076,189 people.
Those looking for investment property in Rhode Island will find that the largest population centers include Providence, Warwick, and Cranston, with populations of 178,042, 82,672 and 80,387 respectively. The state has 39 cities and towns.
The economy of Rhode Island has changed over the years. The modern economic infrastructure is based on healthcare, education and manufacturing. In previous centuries, this area was influential due to its large textile industry and waterpower resources. Around the industrial revolution, industrial space in Rhode Island was also dedicated to tool making, silverware and jewelry making. Much of this industrial space was more recently converted into other types of buildings including condos, museums, office space and low-income housing.
---