Search Results - Rhode Island
---
Others - 100 Main Street, Westerly, RI
14,113 SqFt
Unique opportunity to start or relocate our business to a thriving downtown where approximately 26,0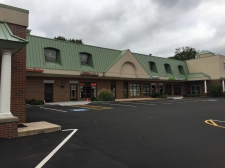 Office - 800 Oaklawn Avenue, Cranston, RI
$22 SqFt/Year
900-5,000 SqFt
Class A Office Space
Office - 501 Great rd, North Smithfield, RI
$17 SqFt/Year
1,470 SqFt
Office Condo with 9 Private offices, Kitchen & Bath, Fully furnished.
Office - 501 Great Rd, North Smithfield, RI
$16 SqFt/Month
1,470 SqFt
Office Condo, 9 Private Offices, Fully furnished, Ideal Medical, Legal, Dental, Chiropractor.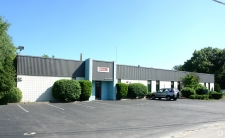 Multi-Use - 80 Cypress Street, Warwick, RI
$9 SqFt/Year
4,500-23,000 SqFt
Modern block industrial, office, warehouse, manufacturing building at Rt. 95 Jefferson Blvd. Exit #1
Industrial - 1235 Wampanoag Trl, East Providence, RI
$10 SqFt/Year
Well maintained Plaza, Ideal Warehouse/Industrial , Open Space with 3 Offices.
Industrial - 1235 Wampanoag Trl, East Providence, RI
$10 Year
2,800 SqFt
Well maintained Plaza,2800', Warehouse, Light Industrial, Easy on/off I-195, Near Providence
Retail - 1726 Mendon rd, Cumberland ri, RI
$16.50 SqFt/Year
Retail, Banking, Food Service, Previous Verizon Store
Retail - 466 putnam pike, Smithfield, RI
$16 SqFt/Year
Well maintained Bld with 2 Spaces available.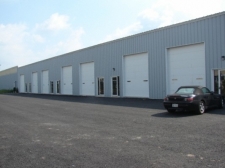 Industrial Park - 45 INDUSTRIAL RD, cumberland, RI
$11.30 SqFt/Year
8,500 SqFt
COMMERCIAL CONDOS WAREHOUSE/INDUSTRIAL FLEX SPACE, 13750'AVAIABLE DIVISIBLE BY 1375'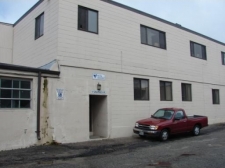 Office - 767 HARTFORD AVE, JOHNSTON, RI
$10.85 SqFt/Year
1,550 SqFt
OFFICE/WAREHOUSE LEASE INCLUDES HEAT&ELECTRIC ACCESS TO SHIPPING DOCK LIGHT MFG AND CHURCH GROUP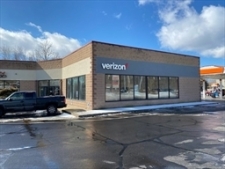 Retail - 1764 STE 3 MENDON RD, CUMBERLAND, RI
$16 SqFt/Year
1,100 SqFt
RETAIL OFFICE HIGH TRAFFIC SHOPPING MALL NEAR MCDONALDS $ RTE 295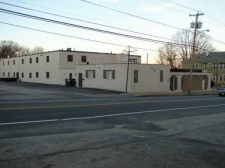 Industrial - 767 Hartford Ave, Johnston, RI
$1,400 SqFt/Month
1,550 SqFt
Office/Warehouse Space, Elevator & Shipping Dock, Lease includes Heat & Electric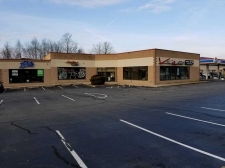 Retail - 1726 Mendon Rd, Cumberland, RI
$16.50 SqFt/Year
4,000 SqFt
High Traffic Shopping Mall next to Verizon eay on off I-295
Office - 650 Eddie Dowling Highway, North Smithfield, RI
$1,300 Month
550 SqFt
Professional newly renovated Office Bldg located in Bldg # 2 "Colonial Life Office Park.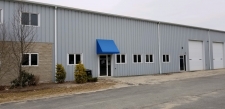 Industrial - 45 Industrial rd Ste 102, Cumberland, RI
$11.50 SqFt/Year
5500' 3750' Wharehouse, 1750' Office
Office - 1985 Mendon rd, Cumberland, RI
$16 SqFt/Year
Signature Office Bldg located on high traffic rd., easy on off 295.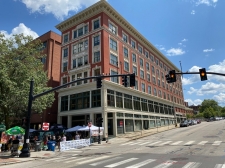 Office - 400 Westminster, Providence, RI
$1,750 SqFt/Month
175-1,100 SqFt
7 Stes, fully furnished, $550(175') to $1750 (1100') , Price includes all Utilities & WIFI.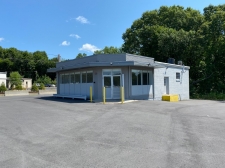 Retail - 121 Mendon rd, Cumberland, RI
$16 SqFt/Year
1,563 SqFt
Well Maintained renovated Bldg, Open Space, Full Basement , large Parking Area. Previous Use, liquor
Industrial - 440 Main Street, Hopkinton, RI
$8.50 SqFt/Year
Ideal Storage facility, previously used as Machine Shop, other uses:
Rhode Island's nickname is "The Ocean State," as there are so many bays and inlets in this geographical location. As a result, much of the Rhode Island commercial real estate listings will be located near water. As of the census estimate in 2005, the state had a population of 1,076,189 people.
Those looking for investment property in Rhode Island will find that the largest population centers include Providence, Warwick, and Cranston, with populations of 178,042, 82,672 and 80,387 respectively. The state has 39 cities and towns.
The economy of Rhode Island has changed over the years. The modern economic infrastructure is based on healthcare, education and manufacturing. In previous centuries, this area was influential due to its large textile industry and waterpower resources. Around the industrial revolution, industrial space in Rhode Island was also dedicated to tool making, silverware and jewelry making. Much of this industrial space was more recently converted into other types of buildings including condos, museums, office space and low-income housing.
---