Search Results - Rhode Island
---
Others - 235 Plain St, Unit#103, Providence, RI
$150,000
1,312 Sq. Ft.
First floor corner medical or office suite in prominent Bayside Office Building.
Others - 361 - 363 Academy Av, Providence, RI
$275,000
2,390 Sq. Ft.
Single family home with a commercial building (470 sqft)
Others - 80 Pitman St, Unit#4, East Side Of Providence, RI
$174,500
1,245 Sq. Ft.
Fully renovated amazing residential condo in the Fox Point neighborhood on the East Side.
Others - 1990 Elmwood Avenue, Warwick, RI
$969,400
10,878 Sq. Ft. on 0.54 acres
Church with 15 additional rooms including classrooms and/or offices.
Others - 2036 Smith St, North Providence, RI
$199,000
Multi tenant investment property.
Others - 120 Webster St, Pawtucket, RI
$1,300,000
OPPORTUNITY! Amazing development project at your hands! Large mill building just about 80k sq.
Others - 800 Oaklawn Av, Cranston, RI
$14
6,265 Sq. Ft.
.
Retail - 418 POWER ROAD, PAWTUCKET, RI
$110,000
454 Sq. Ft. on 0.02 acres
Affordable corner lot retail space for sale featuring tall glass windows overlooking the busy road.
Others - 198 CROSS STREET, Central Falls, RI
$549,900
4,128 Sq. Ft. on 0.12 acres
If you are looking for an opportunity to own a big building, this could be a good one.
Others - 520 Hunt St, Central Falls, RI
$424,900
This Multi family home is a perfect investment property!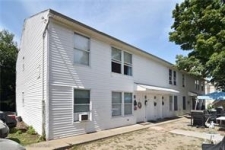 Others - 73 Mawney St, Providence, RI
$419,000
Legal 5 unit commercial property.
Others - 25 Hillhurst Av, Providence, RI
$449,000
5,400 Sq. Ft.
Large 6 unit building, fully occupied in the Silver Lake neighborhood.
Office - 650 Eddie Dowling Hwy., North Smithfield, RI
$570,000
4,200 Sq. Ft. on 1.06 acres
Professional New renovated Class A Office Bldg's, located on over an Acre of land.
Multi-family - 357 Burnside Avenue, Woonsocket, RI
$649,000
Investors this is a great property to purchase. 100% occupied 6 unit bringing in over $
Retail - 1540 Mineral Springs Avenue, North Providence, RI
$950,000
LOCATION, LOCATION, LOCATION ------ 1/2 ACRE LOT ON MINERAL SPRING!!!!!
Office - 379 Atwells Avenue, Providence, RI
$750,000
4,600 Sq. Ft.
PRIME LOCATION--OPPORTUNITY!!
Multi-family - 37 Foundry, Woonsocket, RI
$549,000
5467 acres
Large 6 family bringing in over $4,000/mo in rental income--annual is just under $50,000.
Retail - 15 Frontier Road, Hopkinton, RI
$1,100,000
4,718 Sq. Ft. on 1.86 acres
Established 4700 sqft restaurant/event facility including the real estate for sale at exit 1 off I95
Multi-family - 407-409 Broad St, Cumberland, RI
$349,900
3,828 Sq. Ft. on 5000 acres
Affordable 5 unit in Cumberland.
Multi-family - 993-999 York Ave, Pawtucket, RI
$874,900
5,720 Sq. Ft. on 0.28 acres
Rare find! An 8 unit property in Darlington with LOCATION, CONDITION, &
Rhode Island's nickname is "The Ocean State," as there are so many bays and inlets in this geographical location. As a result, much of the Rhode Island commercial real estate listings will be located near water. As of the census estimate in 2005, the state had a population of 1,076,189 people.
Those looking for investment property in Rhode Island will find that the largest population centers include Providence, Warwick, and Cranston, with populations of 178,042, 82,672 and 80,387 respectively. The state has 39 cities and towns.
The economy of Rhode Island has changed over the years. The modern economic infrastructure is based on healthcare, education and manufacturing. In previous centuries, this area was influential due to its large textile industry and waterpower resources. Around the industrial revolution, industrial space in Rhode Island was also dedicated to tool making, silverware and jewelry making. Much of this industrial space was more recently converted into other types of buildings including condos, museums, office space and low-income housing.
---