Horace Greely Road, Mohawk, MI
Others for Sale - 105 acres
---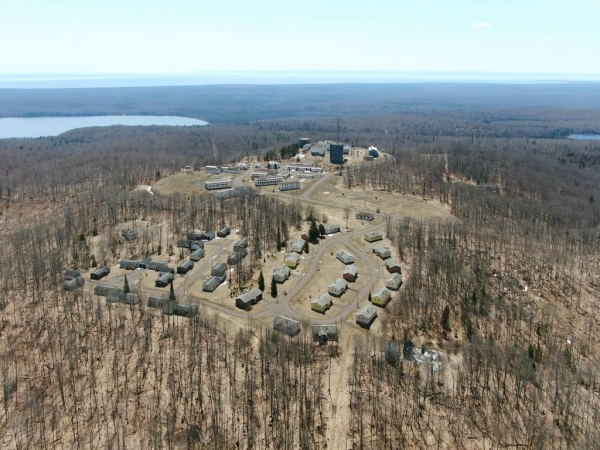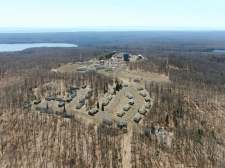 1
Property Info
CIMLS#
1097772
Location
Horace Greely Road
Mohawk MI 49950
Updated
July 20th, 2021
Type
Others
Price
Upon Request
Land
105 acres
---
Property Description
Own a Piece of Cold War History - Calumet Air Force Station-665th Aircraft Control and Warning Squadron
Located in Michigan's Upper Peninsula
Selling in Real Estate Auction | Sealed Bids due by August 19 at 4:00pm
Property Inspections:
- Tuesday, July 27, 9am-3pm
- Tuesday, August 17, 9am-3pm
- Other times available upon request
Shortly after the start of the Korean War in 1950, the U.S. obtained intelligence that the Soviets were designing and manufacturing a massive offensive military force consisting of advanced jet aircraft and long range missiles. Realizing the new speed in which threats could reach the U.S., the Department of Defense designed and authorized the Corps of Engineers to construct as quickly as possible an array of 28 advanced radar stations which included Calumet Air Force Station. The location on Mt. Horace Greeley provided the perfect view the radar needed to identify distant threats outside of our borders. The station was fully operational on April 24th, 1951. The station was home to the 665th Aircraft Control and Warning Squadron and was active for almost 4 decades. When operational the 28 stations were the most advanced radar surveillance network in the world. Over 275 personnel worked at the base, making it one of the largest contributors to the local economy. Once closed the base was deeded to Keweenaw County. The base has been declared surplus and must be sold!
Dates of Use:
1951-1988 US Air Force Radar Station. Station closed as a result of the deactivation of the unit involved.
1988-1999 US Air Force caretaking and environmental closure.
1998-2004 Keweenaw Academy- a juvenile corrections facility.
2004-Present Vacant/Site Clean Up
Manner of Sale:
The majority of Calumet Air Station is now owned by Keweenaw County with a small portion still owned by the U.S. Government. The auction being conducted by Maas Companies will consist of the land owned by Keweenaw County which includes: Primary Parcel of approximately 77.7 Acres, Middle and Lower Housing Areas consisting of approximately 21.2 Acres, Access Easement to the Property from Gratiot Lake Road, Water Wells at Gratiot Lake and the (Available) Sewage Ponds consisting of approximately 22.76 Acres.
The U.S. Government is offering up for auction their remaining portion which is approximately 35.62 Acres. Their auction process is scheduled to end on or about July 20, 2021 and is being conducted by GSA.
Auction Summary:
The auction will be conducted via Sealed Bid with a bid deadline of Thursday, August 19th at 4:00pm ET. Request a Bidder's Kit for the bidding form and complete details.
Bidding requirements:
Bidders will be required to complete and sign a sealed bid form and submit a $20,000 certified funds deposit with their offer. Cashier's Check or Wire Deposits will be accepted as certified funds. Upon acceptance of the bid, the $20,000 deposit becomes non-refundable. Non-winning bidders will have their deposits returned.
Take Virtual Tour at MaasCompanies.com
Maas Companies, Inc.
507-285-1444
---