2511 FREEMANSBURG AVE, Easton, PA
Multi-Use for Sale - 4,800 Sq. Ft. on 0.37 acres
---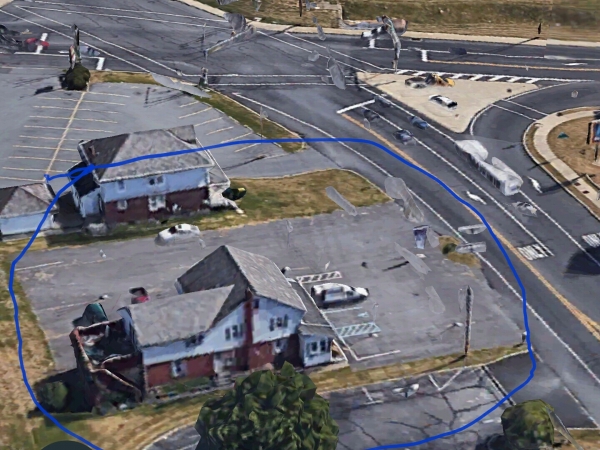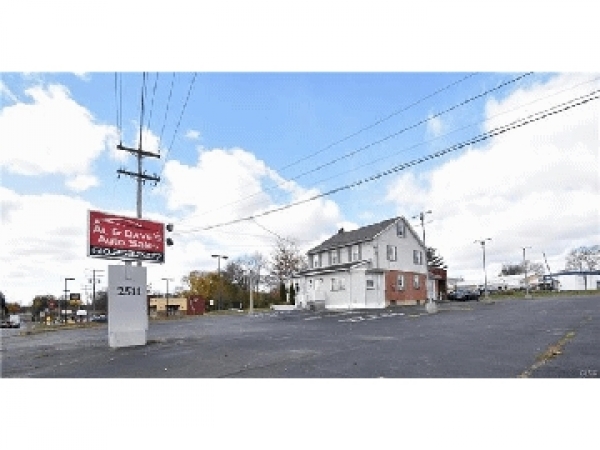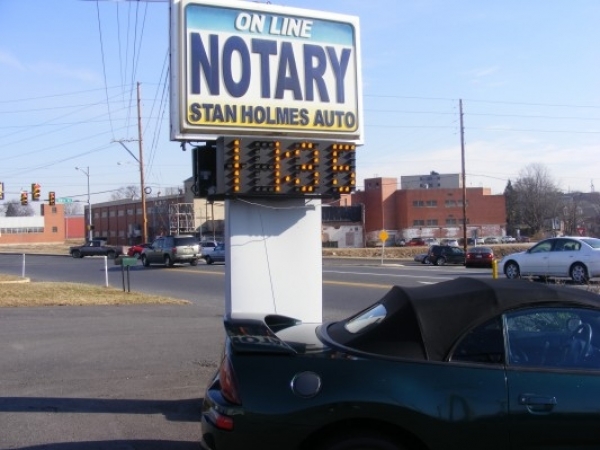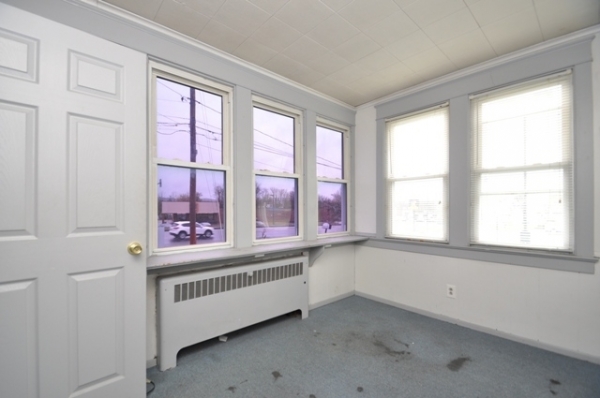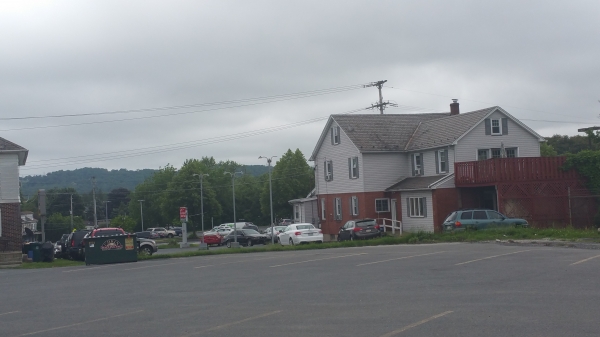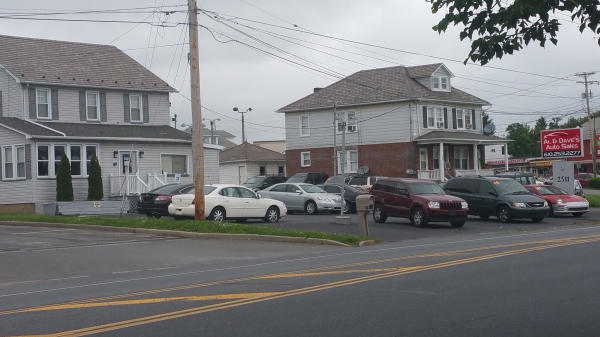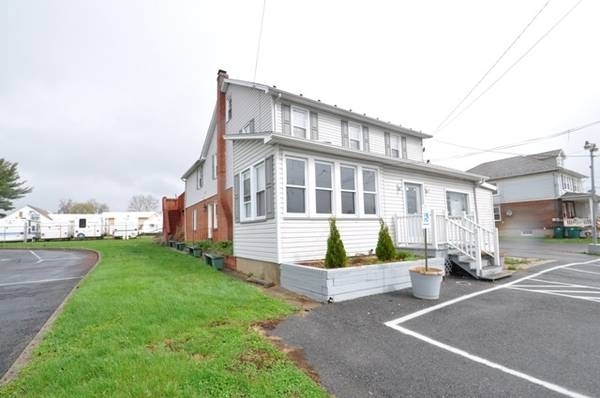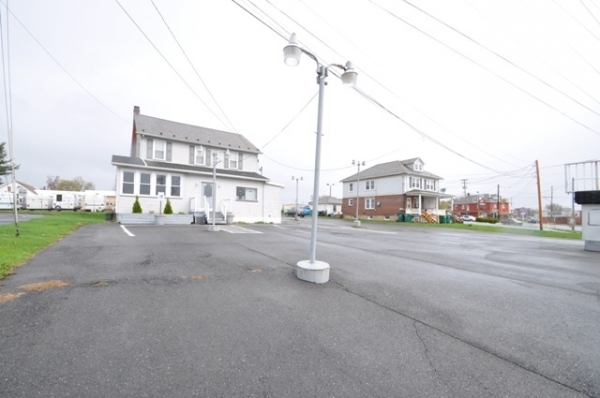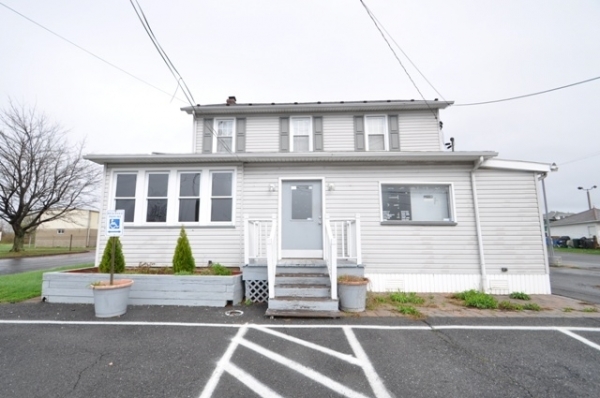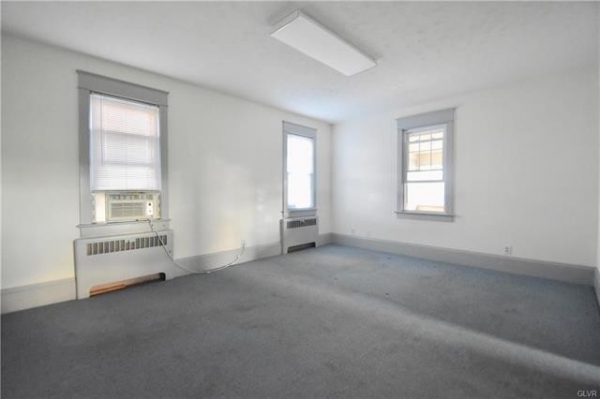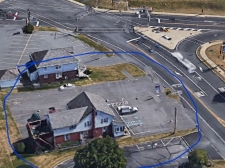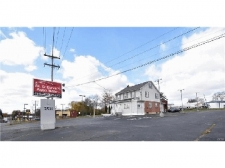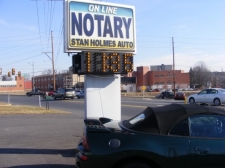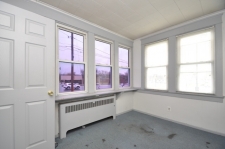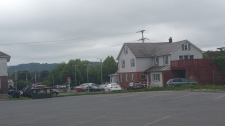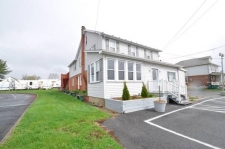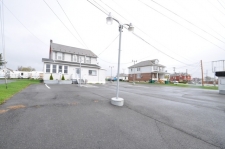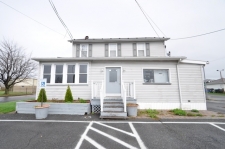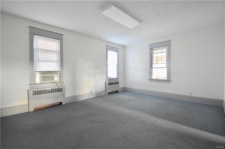 1
Agent Info
Stan Holmes
stan holmes auto sales
---
Property Info
CIMLS#
60278
Location
2511 FREEMANSBURG AVE
Easton PA 18045
Updated
September 3rd, 2020
Type
Multi-Use
Price
Undisclosed
Building
4,800 Sq. Ft.
Land
0.37 acres
---
Contact
---
Property Description
EXCELLANT LOCATION FOR A NATIONAL FRANCHISE WHICH IS IN A
COMMERCIAL AREA .YOUR NEIGHBORS ARE VERY SUCCESSFUL BUSINESSES
ALL WITH CUSTOMER APPEALS .
PIZZA HUT,ENTERPRISE ,ALDI(FOOD) BAR B Q RESTAURANT, LIDL'S (FOOD ETC) & A MALL WITH ANCHOR STORES GIANT AND HOME DEPOT LESS THAN 500 FEET SOUTH. LESS THAN A TWO MINUTE DRIVE NORTH,SOUTH,EAST AND WEST ARE HIGHWAYS OF EASY ON AND OFF EXITS AND ENTRANCES US HIGHWAYS ROUTES 78 &22 EAST& WEST ROUTE 33 NORTH AND SOUTH HIGH VOLUMES OF POTENTIAL CUSTOMERS PASSING DAILY .PENDOT SURVEY COUNTED 28,000 VEHICLES GOING & COMING FROM WORK EVERY DAY (WHICH MEANS POTENTIAL CUSTOMERS VIEWING YOUR BUSINESS EVERY DAY & IS IN A VERY COMMERCIAL AREA WILL GIVE YOU EXCELLENT EXPOSURE. REMEMBER " LOCATION" IS SOMETHING THAT YOU CAN NOT MANUFACTURE (IT IS A GREAT LOCATION OR IT IS A ZERO "LOCATION" ) THE BEAUTY OF THIS "LOCATION" IS THAT YOU DOuN'T START FROM SCRATCH BUT JUST SIT BACK & ENJOY THE "EXCELLENT" CLIENT RELATIONSHIP THAT WAS BUILT OVER THE LAST 30 YEARS(WITH LESS ADS THIS MEANS MORE DOLLARS ($) MONEY YOU COULD SAVE BECAUSE THE LOT LOCATION IS WELL KNOWN & AVAILABLE !! 8
EXCELLENT LOCATION FOR A NATIONAL FRANCHISE
SALE OR LEASE
STANLEY HOLMES PHONE 484--546--6042 until 9 pm . .Prefer U TEXT ME !
CHECK THIS OUT !!!!
AS INCOME PROPERTY YOU CAN HAVE 3 INCOMES FROM 3 PARCELS WHICH HAVE 2 FULL BATHS & OFFICE UNIT HAS HALF BATH (UNIT #1) (UNIT #2) & (UNIT #3) SEPARATELY . UNIT #1 : 1 RESTROOM, 3 OFFICES OR ADD OUTSIDE LOT AS A USED CAR LOT ( PAVED 100' X 175') UNIT (#2 HAS 4 ROOMS , PLUS SHOWER SINK HOPPER UNIT #3 HAS ONE BEDROOM, LIVING ROOM, KITCHEN, SHOWER, SUN ROOM WHICH OPENS OUT TO A DECK (20'X 20') WITH STEPS THAT GOES
DOWN TO STREET LEVEL CAR LOT CONSISTS OF 3 OFFICES 600 SQUARE FEET ,RESTROOM & A OPTINAL CAR LOT 100' HWY FRONTAGE,175' DEEP. A GOOD IDEA IS TO LEASE THEN BUY IF IT SUITS YOUR SITUATION.
STANLEY HOLMES PHONE 484--546--6042
Prefer U TEXT ME !
THIS PROPERTY IS APPROXIMATELY LESS THAN 2 MILES FROM HIGHWAY ENTRANCE TO ROUTES #33---#22--#78 (LESS THAN 5 MIN).LEADING TO ALL POINTS NORTH,SOUTH,EAST & WEST . THE FREEMANSBURG AVE EXIT ON RTE 33 IS ST LUKE'S HOSPITAL WHO HAS 0THER VARIANCES APPROVED FOR A EXPANSION OF A NEW
HOSPITAL & THEY MAY MOVE THEIR NURSING SCHOOL TO THIS LOCATION ACROSS THE HWY IS A NEW " SHOPRITE STORED " & NEW BUILDING OF OVER 500 CON
DO APT'S PLUS. GOING EAST ON FREEMANSBURG AVE PA
PAST OUR PREMISES IS "EASTON" THE PLACE TO GO TO WHERE THE BEST FOOD IS AVAILABLE THE AREA HAS QUAINT COFFEE SHOPS,CANAL BOAT MUSEUM,CANAL BOAT RIDES, ANTIQUES, CRAYOLA CRAYON EXHIBITION, PLUS DON'T FORGET "SANDS CASINO " FOR ADULTS. THE HUB OF 3 MAJOR HIGHWAYS IS THE PRIMARY REASON FOR THE CONSTRUCTION THAT'S GOING ON (OVER 50%) IN THIS AREA. SO INVEST IN YOUR FUTURE NOW & HERE.
THE BUILDING IS A FREE STANDING BUILDING.
CATTY - CORNER TO OUR PROPERTY IS A NEW GERMAN FOOD STORE WITH A 36,000 SQ FT SHOWROOM
AREA (WITH PARKING FOR 165 CARS .THE STORE IS THE "LIDL" GERMAIN CHAIN .THE STORE IS SET UP LIKE A TRADER JOE'S THIS NEW TYPE STORE SHOULD BRING ANOTHER (1,000 OR SO CARS) TO A 4-WAY INTERSECTION WHICH IS 2--3 MINUTES TO MAJOR ROUTES #33----#78----#22 GOING "NORTH"----" SOUTH"----"EAST"----"WEST" CONVINCE AT ITS BEST LOCATION !!!!
THE AVERAGE YEARLY EARNINGS FOR THE "CAR LOT" WAS APPROXIMATELY $710,000.00 WHICH IS ACCORDING TO YOUR ABILILY,TIME INVESTED & KNOWLEDGE OF THE BUSINESS & ONLY YOUR PERSONAL ABILITY TO ADAPT TO THIS LOCATION.HAS BEEN A "CAR LOT" FOR OVER 80 CONTINUOUS YEARS.NO OTHER CAR LOT CAN BOAST OF THIS FACT & AS LONG AS WE DRIVE CARS WE WILL HAVE "CAR LOTS" (LOCATION =$DOLLARS). IF I WEREN'T 87 YEARS YOUNG & IN & OUT OF HOSPITALS AND NURSING HOMES FOR THE PAST 2 YEARS THIS LISTING WOULD NOT EXIST! REMEMBER "LOCATION" & "EXPOSURE" MEAN "TIME & $ DOLLARS GOOD LUCK & ENJOY SUCCESS!!!!! THANK YOU FOR VIEWING THIS LISTING , STAN
ONE LAST NOTE !!!! THIS HAS BEEN A "CAR LOT" FOR THE LAST "CONSECUTIVE " 80 YEARS!! DO YOU KNOW OF ANY "USED CAR LOT" THAT HAS BEEN IN BUISNESS THAT LONG ? WHICH MEANS " A WELL KNOWN LOCATION" !! Phone 484 546 6042
Prefer U TEXT me .
---
---
Similar Listings