Beach Drive, East London, AL
Resort for Sale - $13,000,000
---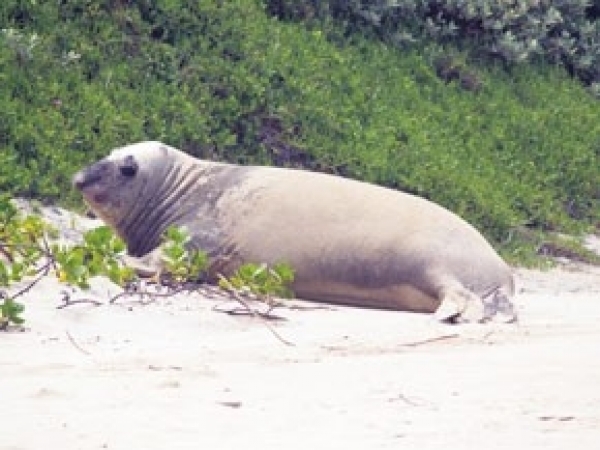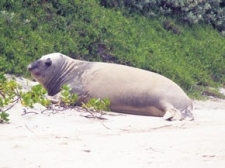 1
Property Info
CIMLS#
64309
Location
Beach Drive
East London AL 2
Updated
April 30th, 2008
Type
Resort
Price
$13,000,000
---
Property Description
1. BACKGROUND
Existing 893 Ha farm with 4.5 km Indian Ocean coastline, with sloping hills and a natural river, situated on the Wild Coast of the South African Eastern Province. The current owner applied for re- zoning of the property to "RESORT" and the first stage is at approval stage and no objections have been lodged.
2. REZONING APPLICATION - RESORT
STAGE 1 – 349 Ha (at approval stage )
A. FRACTIONAL TITLE UNITS 45 144 M SQ
B. HIGH DENSITY STANDS 53 800 M SQ
C. FREE TITLE STANDS 83 2000 M SQ
The 83 free title stands could be sub – divided to 166 stands of 1000 m sq
Golf course and club house
Hotel
STAGE 2 – 544 Ha
Application is in preparation phase and will be proceeded with on receipt of (ROD) of Stage 1. Depending on the input of the new owner the following will be applied for:
Further amount of stands
Additional Golf course if required
Conference centre
Reconstructive surgery clinic
Wellness centre
Landing strip and Helicopter pad
There are no land claims against the property and certificate of relevant department is available.
3. PURCHASE PRICE
R94 000 000 Vat Incl
Pty Ltd share transaction – transfer will be immediate
The company has no claims against it and the financial status document is available prepared by Price Waterhouse Cooper
The sale is subject to the following:
2.1 LC INC. TO BE APPOINTED AS CO – ORDINATORS, ARCHITECTS AND TOWN PLANNERS OF THE ENTIRE PROJECT AND TO CONTINUE WITH RE- ZONING APPLICATIONS.
2.2 STRATIX PROPERTIES TO BE APPOINTED EXCLUSIVE SOLE AGENTS OF THE ENTIRE PROJECT FOR THE MARKETING AND SALES OF STANDS, FRACTIONAL TITLE AND OTHER ENTITIES.
Stratix Properties is currently in consultation with various hotel groups as well as the re- constructive surgery community for further development of stage 2 and we've received very positive interest overall in this project.. However all interested parties indicated they would like to commit themselves once the development gets of the ground.
This development could also benefit greatly with the growth of the hunting tourism market in the Eastern Cape and from here hunters could reach hunting farms easily – especially with an airstrip and helicopter pad operational.
Adjacent to stage 2 is a 700 Ha fenced private game farm which is also for sale (price on request)
Furthermore the position of the resort the Eastern Cape lends itself to be in the focal point of the tourism market between Cape Town and KZN. Most tourists' wants to spend time on the Wild coast to experience the natural beauty of the area and this coastline could only benefit with a resort type development of this magnitude.
Consultation with the Town Planner C INC could be arranged in Pretoria.
A site visit is possible upon request
---
Financials
RETURN OF INVESTMENT
Purchase of company R 94 000 000
Estimated infra structure costs R 30 000 000
Estimated services supply R 27 000 000
Sub –total R 151 000 000
Construction costs of fractional title units
3 Bed @ 45 units R32 000 000
TOTAL OUTLAY R 183 000 000
INCOME STAGE 1 – ( 349 Ha)
Sale of 53 High density stands @R595 000 each R 31 535 000
Sale of 166 Free Title stands @R750 000 each R 124 500 000
Sale of fractional title
45 units x 50 weeks @R100 000 R 225 000 000
TOTAL INCOME R 381 035 000
RETURN of inv R201 035 000
After stage 1
__________________________________________________
The costing of the golf course and hotel is not included at this stage – the factors will be influenced by the type of arrangement concluded with a hotel group to supply management and running infrastructure.
INCOME STAGE 2 – (544 Ha)
The costing structure of this stage depends on the design, lay – out and marketing strategy of the new owner. However due to the fact that Stage 1 will fully pay for the whole development, Stage 2 should be clear profit and handsome returns are possible.
Immediate income generation is possible directly after transfer date of the companies by marketing of the stands in Stage