63234 Troller Rd, Coos Bay, OR
Industrial for Sale - $950,000 - 1,600 Sq. Ft. on 2.23 acres
---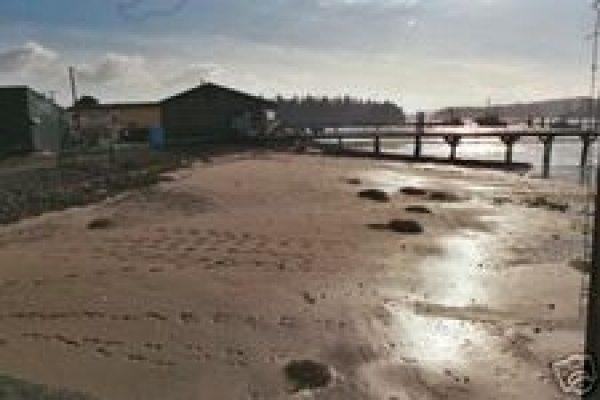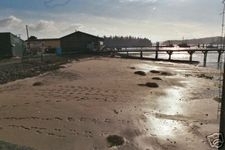 1
Agent Info
---
Property Info
CIMLS#
9760
Location
63234 Troller Rd
Coos Bay OR 97420
Updated
June 13th, 2022
Type
Industrial
Price
$950,000
Building
1,600 Sq. Ft.
Land
2.23 acres
---
Contact
---
Property Description
Build ready 2.23 acre Bayfront / Waterfront Commercial-Industrial zoned level property in Charleston/Coos Bay Oregon.
Build a waterfront home for your caretaker and run your business on the same property. Build a marina and rent boat slips, build a new 2-story building to house your new stores, restaurant and/or offices, or build dryland boat storage. You could literally build all this! This is a tremendous opportunity for developers and business owners.
Charleston/Coos Bay is located on the beautiful southern Oregon coast. The town is in the midst of an economic boom with the Home Depot home improvement chain recently announcing the intent to open a store in 2006. The property is located immediately south and east of the Port of Coos Bay Charleston Marina and north of the Port of Coos Bay shipyard. Click on the following link for a Google map:
http://maps.google.com/?q=loc%3A+63234+Troller+Rd+Coos+Bay+OR+ US
Property Features:
Three tax lots totaling 2.23 acres. All flat and useable.
Approximately 350 ft. of bay frontage with a sandy beach.
Existing 380 ft. x 8 ft. wooden pier/wharf which extends into deep water. Pier widens to 12 ft. in the last 50 ft. Pier has a US Army Corp of Engineers permit. Pier was originally build in the 1940s and needs to be rebuilt. I have obtained all Federal, State and Local permits to do this work.
Existing 40 x 40 ft. wooden building with concrete floor currently being leased as an oyster nursery.
City water, sewer, 3 phase electricity, and phone with DSL access available on the property. Natural gas is coming soon. Check with NW Natural Gas Company.
Paved county road to the property intersects Cape Arago Highway.
Zoning, Legal Description, and Taxes:
The three lots are zoned Coos Bay Estuary Management Plan (CBEMP) Shoreland Segment 61-UW and Aquatic Segment 61-DA. See the Coos County website, http://www.co.coos.or.us/planning/art4-5.pdf ,for a detailed description of this zoning designation.
Legal Description: T.26,R.14, S.01CC, Tax Lots 2000, 2100, 2201
2005 - 2006 Taxes were $3,005.90 for all three tax lots.
Current Uses:
A current tenant uses the 40 x 40 ft building as an oyster nursery. Oyster eggs are deposited onto bagged shells and when ready, the shell bags are dropped in the bay to mature.
The wooden pier is used to support pipes and pumps that draw saltwater from the bay into the nursery.
Current Permits and Tests:
I have obtained the following permits for development on the property. All permits are current.
Coos County Planning Department "Zoning Clearance Letter" to build a marina with a minimum of minimum of 6 boat slips.
US Army Corp of Engineers "Letter of Permission" - to rebuild the pier and to install 2 sections of 185' x 6' floating docks and 1 80' x 6' floating dock section. See http://per2.nwp.usace.army.mil/ click on "Portland" District and enter Permit Number 200400197
Oregon Department of State Lands "Remove-Fill" permit to rebuild the pier and install floating docks.
Oregon Department of Environmental Quality (DEQ) certification of "No Further Action" under the Western Region Cleanup Program.
Coos County Planning Department "Administrative Conditional Use" permit to build:
A new 50' x 110' waterfront 2-story commercial building. Allowed uses are a second floor restaurant and a first floor cafe, market, and kayak / watersports rental shop.
On land covered dry storage for boats.
A new waterfront home for a watchman or caretaker.
Coos County Roadmaster "Access" permit - with approved parking plan and ingress / egress route.
Coos County "Zoning Compliance Letter" - to site a watchman's trailer on the property and to connect to the existing sanitary sewer system.
Geotechnical foundation data from test borings for the state bridge 1000 ft. North of the property is available.
Geotechnical foundation data from test borings for the Port of Coos Bay Pier 550 ft. South of the property is available.
Contact and Due Diligence Package:
If you are interested, please email me at:
acameri@yahoo.com
A due diligence package is available to be mailed to you for a $25.00 USD fee. It will contain copies of all permits, zoning information, tenant leasing information, as well as site maps. Please email or call me if you would like me to mail you a package.
---