Search Results - South Dakota
---
Many of the South Dakota commercial real estate listings are located in Sioux Falls. This is the largest city in the state and home to about 160,000 people. South Dakota has a total population of over 800,000.
When most people think of the economy in South Dakota, agriculture comes to mind. Indeed, the farming of rural commercial land for cattle, corn, soybeans, wheat and hogs is essential to this state's economy. Industrial space is also dedicated to ethanol and meatpacking.
However, it is interesting to note that the service industry in South Dakota actually brings in more money than agriculture. This aspect of the state's economy includes retail space, finance and health care.
Although South Dakota has among the smallest gross state products at $39.8 billion, it has been recognized by the CNBC list of "Top States for Business in 2010."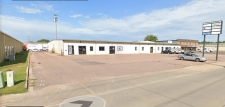 Business Park - 523 N Kiwanis, Sioux Falls, SD
2,638-10,878 SqFt
Retail- Light Manufacturing , Warehouse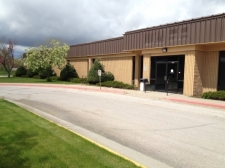 Office - 111 New York Street, Rapid City, SD
$0.5/SqFt/Year
19,600 SqFt
111 New York Street
Retail - 1225 E St Patrick St, Rapid City, SD
$11/SqFt/Year
1,420 SqFt
Rapid City Retail Space for Lease - 1 space available from 1,420 SF to 1,420 SF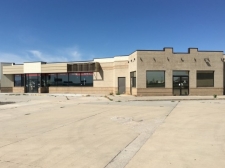 Industrial - 220 N Ellsworth Rd, Box Elder, SD
$4.74/SqFt/Year
7,586 SqFt
Box Elder Industrial Space for Lease - 1 space available from 7,586 SF to 7,586 SF
---
Retail - 1101 W Main St, Elk Point, SD
$0.83/SqFt/Month
2,187 SqFt
Former Dairy Queen property for sale. Excellent location, directly off Exit 18 on I-29 in Elk Point.
Office - 610 W. 23rd, Yankton, SD
$11/SqFt/Year
5,299 SqFt
This beautiful, modern Professional Building is easy to find just off of Broadway, and just across t
Retail - 2508 Wilbert Court Suite C, Brookings, SD
$16/SqFt/Month
2,100 SqFt
Corner unit near the entrance of an up and coming shopping/living development.
---
Others - 200 Industrial Drive, Volga, SD
$0.4/SqFt/Month
2,400 SqFt
Looking for a very clean large storage/warehouse unit.
Office - 600 N Derby Lane 1A, North sioux City, SD
$1250/SqFt/Month
1 SqFt
Main floor office space in North Sioux City, SD.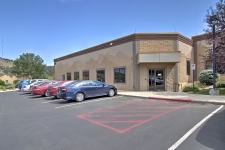 Office - 809 Deadwood Ave, Suite 2, Rapid City, SD
$19.95/SqFt/Year
2,000-8,800 SqFt
Rapid City Office Space for Lease - 2 spaces available from 2,000 SF to 8,800 SF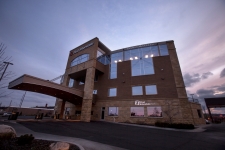 Office - 333 West Blvd., Rapid City, SD
$16/SqFt/Year
2,060 SqFt
Rapid City Office Space for Lease - 1 space available from 2,060 SF to 2,060 SF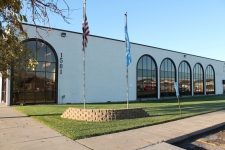 Office - 1501 Centre Street, Rapid City, SD
$14.41-425/SqFt/Year
179-323 SqFt
Rapid City Office Space for Lease - 2 spaces available from 179 SF to 323 SF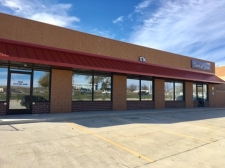 Office - 1774 Centre Street, Rapid City, SD
$11.2-2569/SqFt/Year
500-2,000 SqFt
Rapid City Office Space for Lease - 8 spaces available from 500 SF to 2,000 SF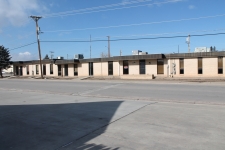 Office - 24 E New York St, Rapid City, SD
$10/SqFt/Year
4,034 SqFt
Rapid City Office Space for Lease - 1 space available from 4,034 SF to 4,034 SF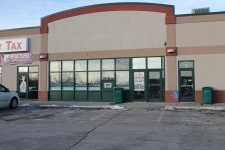 Retail - 532 E Anamosa St, Rapid City, SD
$10/SqFt/Year
4,575 SqFt
Rapid City Retail Space for Lease - 1 space available from 4,575 SF to 4,575 SF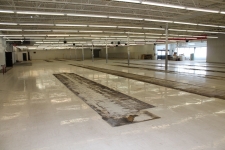 Retail - 11 New York St, Rapid City, SD
$4/SqFt/Year
26,773 SqFt
Rapid City Retail Space for Lease - 1 space available from 26,773 SF to 26,773 SF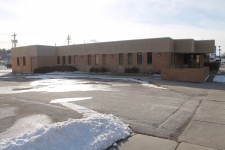 Office - 21 E Omaha St, Rapid City, SD
$9.75/SqFt/Year
1,376-5,080 SqFt
Rapid City Office Space for Lease - 1 space available from 1,376 SF to 5,080 SF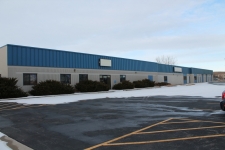 Office - 1624 Concourse Ct, Rapid City, SD
$6.75/SqFt/Year
14,000 SqFt
Rapid City Office Space for Lease - 1 space available from 14,000 SF to 14,000 SF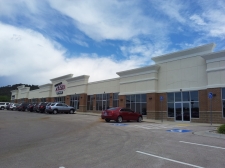 Shopping Center - 811 Disk Drive, Rapid City, SD
$13/SqFt/Year
1,600-4,800 SqFt
Rapid City Retail Space for Lease - 4 spaces available from 1,600 SF to 4,800 SF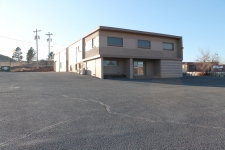 Office - 3290 Lien St, Rapid City, SD
$4.15/SqFt/Year
7,231 SqFt
Rapid City Office Space for Lease - 1 space available from 7,231 SF to 7,231 SF
---