Search Results - Tennessee
---
Tennessee has a fairly sizeable population of over 6 million, and, as a result, commercial real estate listings in the state are ample. The gross state product as of 2005 was $226,502 billion.
Predominant industries in this state include agriculture, and its rural commercial land is dedicated to poultry, soybeans and cattle. About 59% of the state's 82,000 farms produce beef cattle. Manufacturing and tourism are also essential industries to Tennessee's economy.
Memphis is the most populous city in the state with an estimated population of 674,028. There are a variety of large corporations with headquarters and industrial space in Memphis, Tennessee including FedEx, AutoZone and International Paper.
Other populous cities with Tennessee commercial real estate listings include Nashville, Knoxville and Chattanooga, with populations of 590,807, 183,546 and 169,884 respectively. Even some of the smaller cities in Tennessee are home to industrial space for major corporations. For example, Franklin is the North American headquarters of Nissan.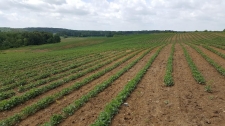 Land - Cobb Road and Gatewood Ford Road, Deer Lodge, TN
420 acres
±420 Acres of Pristine Development Land in Deer Lodge, Tennessee
Multi-family - Sam Davis 1, Pulaski, TN
$1,390,000
#INV-1000 Pulaski,TN Investors Package1
Industrial - 1 Mile Ln, Smyrna, TN
$995,000
75,238 Sq. Ft.
CORNER LOT, LEVEL TOPOGRAPHY, IN NEW GROWTH AREA OF SMYRNA,(TRAFFIC CT 17,680)
Industrial - 3201 N Roan St -, Johnson City, TN
$399,000
1.5 Acres Prime commercial property on Roan Street bordering Highway 381.
---
Industrial - 112 S Liberty, Suite 321, Jackson, TN
$2,996
3,100 Sq. Ft.

Industrial - 145 Miller, Jackson, TN
$1,833
4,000 Sq. Ft.
4000 SF Warehouse/Office Building on Miller Drive for Lease.
Industrial - 60 Lynoak, Jackson, TN
$795,000
11,754 Sq. Ft.
GREAT BUY in Georgetown Office Park off Parkway. Owner occupied + 2 tenants, 2 lots. Totally 1.
---
Industrial - 5833 Nolensville Pike, Nashville, TN
$4,850,000
COMMERCIAL POTENTIAL! 5+- AC. Appx 475ft of road frontage.
Multi-family - Flower Street, Pulaski, TN
$412,000
#INV-1000b-Pulaski, TN (10) Unit Apartment Package
Multi-family - Spear Street, Pulaski, TN
$134,000
#INV-1000c-Pulaski, TN Spear Street
Multi-family - Long Meadow / W Washington, Pulaski, TN
$389,000
#INV-1000d-Pulaski, TN Long Meadow / W Washington
Business - Rankin Ave, Dunlap, TN
$25,000
GAS-1147 Dunlap TN Gas / C Store
Farm - Blue Creek Ln, Dover, TN
$90,000
20.73 acres
20.73 Acres of lakeview property! Property is 2 parcels: Tax ID # 064 012.00 and Tax ID # 064 014.
Multi-family - Sam Davis, Pulaski, TN
$431,000
#INV-1000a-Pulaski, TN (12) Apartment Package
Retail - 2896 South Rutherford Boulevard, Murfreesboro, TN
$2,557,568
5,000 Sq. Ft. on 1.76 acres
Retail Building for Sale in Murfreesboro - 5,000 SF
Farm - Miller Rd, Clarksville, TN
$385,000
20.59 acres
20.59 beautiful wooded acres in the heart of Sango!
Land - 2271 Veterans Blvd, Pigeon Forge, TN
$1,600,000
44.92 acres
Over 2,000 feet of Veterans Blvd frontage. Current C-2 Zoning.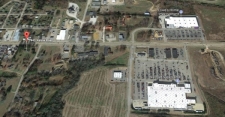 Land - 1440 Wayne Rd, Savannah, TN
$950,000
300' road frontage on 2.4 acre parcel zoned commercial 1/2 mile from Walmart Super-center and Loews
Land - 414 Treemont Dr, Clarksville, TN
$68,000
0.44 acres
Awesome building lot in Savannah Lakes/Located on the corner of Treemont and Carriage Way/Now is the
Others - 4556 SUMMER, Memphis, TN
$260,000
Commercial - Memphis, TN
---