Search Results - Tennessee
---
Tennessee has a fairly sizeable population of over 6 million, and, as a result, commercial real estate listings in the state are ample. The gross state product as of 2005 was $226,502 billion.
Predominant industries in this state include agriculture, and its rural commercial land is dedicated to poultry, soybeans and cattle. About 59% of the state's 82,000 farms produce beef cattle. Manufacturing and tourism are also essential industries to Tennessee's economy.
Memphis is the most populous city in the state with an estimated population of 674,028. There are a variety of large corporations with headquarters and industrial space in Memphis, Tennessee including FedEx, AutoZone and International Paper.
Other populous cities with Tennessee commercial real estate listings include Nashville, Knoxville and Chattanooga, with populations of 590,807, 183,546 and 169,884 respectively. Even some of the smaller cities in Tennessee are home to industrial space for major corporations. For example, Franklin is the North American headquarters of Nissan.
Single Family - 534 east main st , bradford , TN
$17,900
1,600 Sq. Ft. on 1.6 acres
Single Family Colonial Home Only $17,900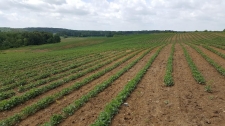 Land - Cobb Road and Gatewood Ford Road, Deer Lodge, TN
420 acres
±420 Acres of Pristine Development Land in Deer Lodge, Tennessee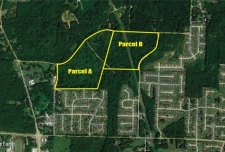 Land - Bolen Huse Road, Memphis, TN
85 acres
Bid Your Price - 85 Acres Shelby County Hunting, Recreational or Development Land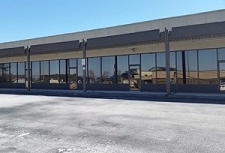 Office - 5962 Brainerd Rd., Chattanooga, TN
12,000 Sq. Ft.
Commercial Bldg on 1.7 Acres
---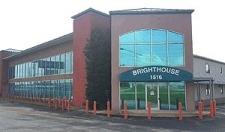 Office - 1516 Riverside Drive, Chattanooga, TN
43,872 Sq. Ft.
Commercial Bldg on 4.5 Acres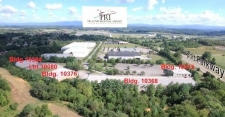 Business Park - 10415 Wallace Alley Street, Kingsport, TN
50,000 Sq. Ft.
Unique 5 property portfolio consisting of 4 buildings and one vacant lot located in the Northeast Te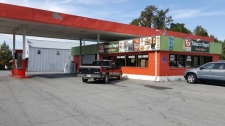 Retail - 1428 Rock Springs Road, Kingsport, TN
$1,100,000
1,800 Sq. Ft. on 0.5 acres
Established and very profitable C-Store located at the I-26 Exit 6 on/exit ramp, high visibility and
---
Single Family - 114 Tub Springs Rd , Harriman , TN
$12,900
1,300 Sq. Ft. on 0.69 acres
Single Family Home Only $12,900.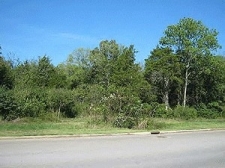 Land - APN 092-03902 Agripark Dr., Murfreesboro, TN
Commercial Land for Auction
Multi-family - 4876 Horton Road, Memphis , TN
$1,700,000
25 acres
131 Unit Multi-Family 1 story lowrise complex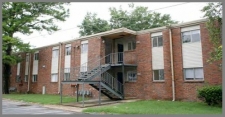 Multi-family - 2601 north watkins, Memphis, TN
$2,750,000
143,000 Sq. Ft. on 10 acres
214 Unit Garden/Lowrise Apartment Complex in Memphis, Tn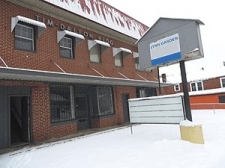 Multi-Use - 117 Gravely Rd.& 1075 Lynn Garden , Kingsport, TN
4,545 Sq. Ft.
General Business/Single Family Residential Property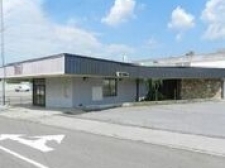 Retail - 1606 West State St., Bristol, TN
9,919 Sq. Ft.
BB&T Corporate Real Estate Auction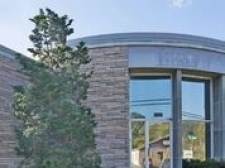 Retail - 2009 E. Broadway Ave., Maryville, TN
BB&T Corporate Real Estate Auction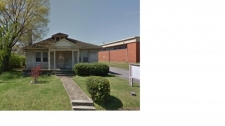 Land - 341 21st ave n, nashville, TN
$870,000
0.2 acres
1930s bungalow renovated to office setting. The lot is .2 acres, the bungalow is about 1200 sq. ft.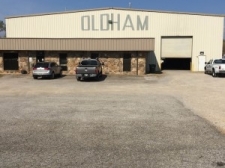 Industrial - 992 Stage Avenue, Memphis, TN
$395,000
11,450 Sq. Ft. on 4.23 acres
11,450 sq. ft. building on 4.23 acres in North Memphis for Sale. Zoned light industrial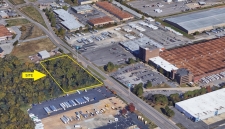 Land - 4261 Getwell, Memphis, TN
$139,000
2.26 acres
Land for Sale in Memphis - 2.26 acres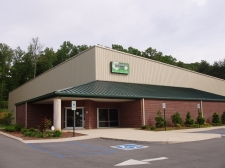 Retail - 6246 Dayton Blvd, Hixson, TN
$1,600,000
25,015 Sq. Ft. on 4.85 acres
Special Purpose Complex for Sale in Hixson - 25,015 SF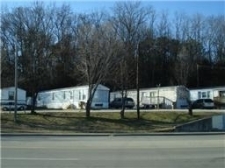 Mobile Home Park - 1601 Antioch Pike, Nashville, TN
$1,800,000
8.2 acres
Manufactured Housing/Mobile Home Park for Sale in Nashville
Retail - 622 N Cumberland St, Lebanon, TN
$499,000
2,754 Sq. Ft.
#GEN-1038 Lebanon, TN Retail Building
---