Search Results - Tennessee
---
Industrial - 1975 Walnut Grove Rd, Sevierville, TN
$8 SqFt/Year
Approximately 17,000 SF (200 X 85)
Land - 1219 Maryville Pike, Knoxville, TN
$2,225 Month
* Masonry freestanding building w/restroom & electrical, approximately 700 SF * Level Yard/Lot 1.
Retail - 330 N Cedar Bluff Rd, Knoxville, TN
$33 SqFt/Year
This is a great opportunity to have a location that is front and center on Cedar Bluff Road.
Office - 7121 Regal Ln, Knoxville, TN
$275 Month
13,684 SqFt
Updated 13,684 SF two-level office space ready for immediate occupancy.
Industrial - 816 Willow Ave, Knoxville, TN
$8.50 SqFt/Year
This property features 25,000 SF of Industrial flex space with five 13 x 15 offices, five 12 x 12 of
Retail - 445 Marilyn Ln Stes 457 / 451, Alcoa, TN
$23 Year
19,361 SqFt
Suites 457 and 459 are adjoining and each has approximately 1,500 SF, 3,000 SF combined.
Office - 2430 Teaster Lane, Pigeon Forge, TN
$20 SqFt/Year
1,049 SqFt
Pigeon Forge, TN Retail/ Office
Office - 1329 Chilhowee Ave, Knoxville, TN
$15 SqFt/Year
This flexible building features 2,000 SF of office or retail space.
Office - 102 Adair Dr, Knoxville, TN
$13 SqFt/Year
1,092 SqFt
Converted office space in Historic Adair Gardens.
Retail - Hwy 411, Madisonville, TN
$0.60 SqFt/Year
Ground Lease or Build to suit on the busy corridor of Hwy 411. Property consists of 1.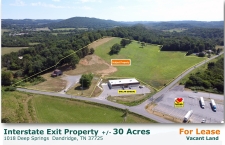 Land - 1018 Deep Springs Rd, Dandridge, TN
Interstate 40 Acreage Exit 412
Industrial - 3125 Alcoa Hwy, Alcoa, TN
$6,500 Month
8,130 SqFt
This prime commercial location on the Airport Motor Mile is well suited for a retail business needin
Office - 11840 Kingston Pike Suite B, Knoxville, TN
$26 SqFt/Year
4,800 SF of shell space on Kingston Pike, ideal for medical office use.
Retail - 10420 Kingston Pike - Ste B, Knoxville, TN
$19 SqFt/Year
Great retail location in Lovell Heights Shopping Center.
Retail - 10420 Kingston Pike - Ste D, Knoxville, TN
$16 SqFt/Year
Great retail location in Lovell Heights Shopping Center.
Retail - 3949 Hwy 411 Suite 2, Madisonville, TN
$12 SqFt/Year
3,080 SqFt
CAM will need to be decided. 3,080 SF, [5] 10 x 10 garage doors, floor drain(s)
Industrial - 725 W Highway 25 70, Dandridge, TN
$10 SqFt/Year
9,450 SF Warehouse on 16.56 acres for lease at I-40 Exit 415 in Dandridge, TN.
Office - 187 Lafayette Dr, Oak Ridge, TN
$12 SqFt/Year
10,000 SqFt
Oak Ridge property ideal for business owners needing private offices and conference rooms at an affo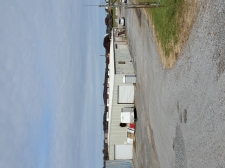 Industrial Park - 141 Industrial Park Road, Sweetwater, TN
$1,800-4,500 Month
5,000-15,000 SqFt
5000 sq ft

Multi-Use - 401 e. Maple St, Johnson City, TN
$4 SqFt/Year
9,800-125,000 SqFt
Former wood mfg plant on 7 ac. Many uses/options.1 Mi from I-26NNN $2 - $4/sfKilns $2500.00/Mo
Tennessee has a fairly sizeable population of over 6 million, and, as a result, commercial real estate listings in the state are ample. The gross state product as of 2005 was $226,502 billion.
Predominant industries in this state include agriculture, and its rural commercial land is dedicated to poultry, soybeans and cattle. About 59% of the state's 82,000 farms produce beef cattle. Manufacturing and tourism are also essential industries to Tennessee's economy.
Memphis is the most populous city in the state with an estimated population of 674,028. There are a variety of large corporations with headquarters and industrial space in Memphis, Tennessee including FedEx, AutoZone and International Paper.
Other populous cities with Tennessee commercial real estate listings include Nashville, Knoxville and Chattanooga, with populations of 590,807, 183,546 and 169,884 respectively. Even some of the smaller cities in Tennessee are home to industrial space for major corporations. For example, Franklin is the North American headquarters of Nissan.
---