Search Results - Tennessee
---
Industrial - 4001 Bruhin Rd, Knoxville, TN
$6/SqFt/Year
10,000 SqFt
10,000 SF WAREHOUSE ZONED I-2 FOR LEASE.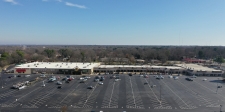 Retail - 6152 Macon Rd, Memphis, TN
3,600-17,100 SqFt
Retail/Office Shopping Center | Shelby Crossing @ I-40 and Sycamore View Rd
Office - 2202 Award Winning Way - Suites 302, Knoxville, TN
$19.2/SqFt/Year
Class A office condominium for lease overlooking Hardin Valley Rd about .
Retail - 5053 Hunter Road, Ooltewah, TN
$47.22/SqFt/Year
1,906 SqFt
Interstate 75 Free Standing Drive-Through Restaurant
Industrial - 700 E Depot Ave Suite A, Knoxville, TN
$6/SqFt/Year
Warehouse space for lease in the rapidly growing Magnolia Corridor in the Marc Nelson Denim Building
Retail - 6510 Chapman Hwy, Knoxville, TN
$0.01/SqFt/Month
218,710 SqFt
Great South Knoxville location with heavy traffic in growing area.
Industrial - 3286 N Mt Juliet Rd, Mount Juliet, TN
2,000 SqFt
Class A Office Space in the Heart of Mt.
Industrial - 2600 N Mt Juliet Rd, Mount Juliet, TN
120 SqFt
Class A Office Space in the Heart of Mt.
Industrial - 7665 & 7669 Clinton Hwy, Powell, TN
$5.95/SqFt/Year
30,000 SqFt
6,000 to 12,000 square feet of warehouse space on Clinton Hwy in Powell, TN.
Office - 2505 Kingston Pike, Knoxville, TN
$13.75/SqFt/Year
5,518 SqFt
* 5,518 SF of office space w/both large open areas and several private offices.
Land - Alberta Rd - Hwy 27N, Oneida, TN
$3875/SqFt/Month
1 SqFt
1,017 feet of level frontage on the main North/South thoroughfare, Alberta Rd (Hwy 27)
Office - 218-220 S Peters Rd Suite 218-100, Knoxville, TN
$10/SqFt/Year
3,060 SqFt
Great location in the heart of West Knoxville. Full Service Lease. Plenty of parking.
Office - 102 Adair Dr, Knoxville, TN
$12.25/SqFt/Year
Converted office space in Historic Adair Gardens.
Office - 2916 - 2924 Tazewell Pike Suite AB, Knoxville, TN
$9.77/SqFt/Year
6,600 SqFt
Affordable office space in the desirable Fountain City area. Plenty of parking; attractive building.
Retail - 970 Dolly Parton Pkwy, Sevierville, TN
$22/SqFt/Year
2,000 SqFt
Small Box space available. 1,000-4,000 sqft available.
Retail - 180 Clinch Ave, Clinton, TN
$10.33/SqFt/Year
6,972 SqFt
Great location in front of Ingles supermarket and adjacent to Hardees.
Industrial - 711 E Depot Ave, Knoxville, TN
$600/SqFt/Year
10,000 SqFt
Magnolia Corridor Redevelopment –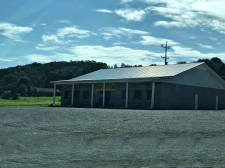 Business - 240 CORNERSTONE DR, Jasper, TN
$2100/SqFt/Month
3,744 SqFt
2 restrooms/kitchen/shower with appliance..THIS PROPERTY CAN BE USED FOR MEDICAL, OFFICES, RETAI
Office - 1921 N Charles G Seivers, Clinton, TN
$12.95/SqFt/Year
2,340 SqFt
Suite B has a large open area that could be built out as private offices or cubicles.
Industrial - 1414 Linden Ave, Knoxville, TN
$8.25/SqFt/Year
3,030 SqFt
* 3,030 +/- SF of industrial warehouse/office flex space (primarily open space w/1 small office). *
Tennessee has a fairly sizeable population of over 6 million, and, as a result, commercial real estate listings in the state are ample. The gross state product as of 2005 was $226,502 billion.
Predominant industries in this state include agriculture, and its rural commercial land is dedicated to poultry, soybeans and cattle. About 59% of the state's 82,000 farms produce beef cattle. Manufacturing and tourism are also essential industries to Tennessee's economy.
Memphis is the most populous city in the state with an estimated population of 674,028. There are a variety of large corporations with headquarters and industrial space in Memphis, Tennessee including FedEx, AutoZone and International Paper.
Other populous cities with Tennessee commercial real estate listings include Nashville, Knoxville and Chattanooga, with populations of 590,807, 183,546 and 169,884 respectively. Even some of the smaller cities in Tennessee are home to industrial space for major corporations. For example, Franklin is the North American headquarters of Nissan.
---