Search Results - Tennessee
---
Industrial - 2600 N Mt Juliet Rd, Mount Juliet, TN
120 SqFt
Class A Office Space in the Heart of Mt.
Office - 647-653 Morganton Square Dr, Maryville, TN
$17/SqFt/Year
3,100 SqFt
Office condominium currently set up for medical use but can be reconfigured for other uses.
Office - 2430 Teaster Lane, Pigeon Forge, TN
$20/SqFt/Year
1,049 SqFt
Pigeon Forge, TN Retail/ Office
Office - 6800 Baum Drive Suite B, Knoxville, TN
$11.95/SqFt/Year
6,036 SqFt
Great location for an office user that wants to be in the heart of Bearden.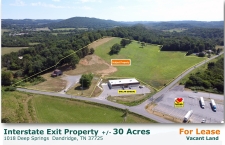 Land - 1018 Deep Springs Rd, Dandridge, TN
Interstate 40 Acreage Exit 412
Office - 11840 Kingston Pike Suite B, Knoxville, TN
$28/SqFt/Year
4,800 SF of shell space on Kingston Pike, ideal for medical office use.
Industrial - 3125 Alcoa Hwy, Alcoa, TN
$0.8/SqFt/Month
8,130 SqFt
This prime commercial location on the Airport Motor Mile is well suited for a retail business needin
Office - 1954 N Locust Ave, Lawrenceburg, TN
$0.83/SqFt/Month
5,000 SqFt
Looking for a great location to start a business or move your existing one to a high traffic locatio
Office - 958 Dolly Parton Pkwy, Sevierville, TN
$23/SqFt/Year
3,000 SqFt
Medical space available turn-key.
Office - 7039 Maynardville Pike, Knoxville, TN
$0.68/SqFt/Month
2,367 SqFt
This office space is actually four condominiums combined to make one office space.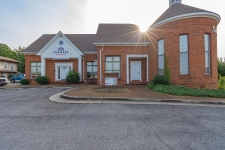 Office - 2500 Executive Park Drive NW, Cleveland, TN
3 Suites are available for lease in the RevTel building.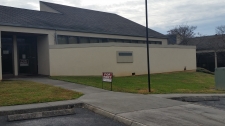 Office - 150 East Division Road Unit 5, Oak Ridge, TN
$7.86/SqFt/Year
1,519 SqFt
Commercial Space for rent
Office - 220 S Peters Rd Suite 218-208, Knoxville, TN
$0.03/SqFt/Month
13,726 SqFt
Great location in West Knoxville for an office.
Office - 220 S Peters Rd Suite 218-100, Knoxville, TN
$12/SqFt/Year
13,726 SqFt
Great location, central to West Knoxville, one block off Kingston Pike. Short hop to I-40/I-75.
Office - 150 E Division Rd - Unit 5, Oak Ridge, TN
$10/SqFt/Year
1,519 SqFt
1,519 SF office condo lease or sale.
Office - 110 - 112 Raleigh Rd, Oak Ridge, TN
$850/SqFt/Month
Affordable, updated office and/or retail space in Oak Ridge ready for immediate occupancy.
Retail - 119 S Central St, Knoxville, TN
1,500 SqFt
· Charming small box space in the heart of downtown, excellent for retail, office, etc. ·
Office - 2505 Kingston Pike, Knoxville, TN
$13.95/SqFt/Year
5,518 SqFt
* 5,518 SF of office space w/both large open areas and several private offices.
Office - 124 Lynnwood Dr, Knoxville, TN
$17.75/SqFt/Year
1,891 SqFt
* Brick Freestanding Building * Level Parking Lot * ADA Accessible * Professional Office Space *
Retail - 8401 Kingston Pike, Knoxville, TN
$25.95/SqFt/Year
This property is in an A1 location in West Knoxville at the corner of Kingston Pike (
Tennessee has a fairly sizeable population of over 6 million, and, as a result, commercial real estate listings in the state are ample. The gross state product as of 2005 was $226,502 billion.
Predominant industries in this state include agriculture, and its rural commercial land is dedicated to poultry, soybeans and cattle. About 59% of the state's 82,000 farms produce beef cattle. Manufacturing and tourism are also essential industries to Tennessee's economy.
Memphis is the most populous city in the state with an estimated population of 674,028. There are a variety of large corporations with headquarters and industrial space in Memphis, Tennessee including FedEx, AutoZone and International Paper.
Other populous cities with Tennessee commercial real estate listings include Nashville, Knoxville and Chattanooga, with populations of 590,807, 183,546 and 169,884 respectively. Even some of the smaller cities in Tennessee are home to industrial space for major corporations. For example, Franklin is the North American headquarters of Nissan.
---