Search Results - Tennessee
---
Tennessee has a fairly sizeable population of over 6 million, and, as a result, commercial real estate listings in the state are ample. The gross state product as of 2005 was $226,502 billion.
Predominant industries in this state include agriculture, and its rural commercial land is dedicated to poultry, soybeans and cattle. About 59% of the state's 82,000 farms produce beef cattle. Manufacturing and tourism are also essential industries to Tennessee's economy.
Memphis is the most populous city in the state with an estimated population of 674,028. There are a variety of large corporations with headquarters and industrial space in Memphis, Tennessee including FedEx, AutoZone and International Paper.
Other populous cities with Tennessee commercial real estate listings include Nashville, Knoxville and Chattanooga, with populations of 590,807, 183,546 and 169,884 respectively. Even some of the smaller cities in Tennessee are home to industrial space for major corporations. For example, Franklin is the North American headquarters of Nissan.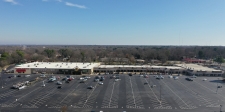 Retail - 6152 Macon Rd, Memphis, TN
3,600-17,100 SqFt
Retail/Office Shopping Center | Shelby Crossing @ I-40 and Sycamore View Rd
Office - 118 Mabry Hood Rd Suite 100, Knoxville, TN
$13/SqFt/Year
1,836 SqFt
Across Kingston Pike from Calhoun's.
Land - Alberta Rd - Hwy 27N, Oneida, TN
$3875/SqFt/Month
1 SqFt
1,017 feet of level frontage on the main North/South thoroughfare, Alberta Rd (Hwy 27)
Office - 2202 Award Winning Way - Suites 302 & 304, Knoxville, TN
$19.2/SqFt/Year
Class A office condominium for lease overlooking Hardin Valley Rd about .
---
Office - 1725 Triangle Park Dr, Maryville, TN
$15/SqFt/Year
Masonry and glass building within Triangle Business Park which is across from DENSO in Maryville, TN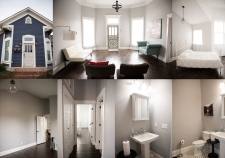 Office - 820 Meridian St, Nashville, TN
$2.18/SqFt/Month
1,150 SqFt
$2500 / 1150ft2 - Office Space in Historic East Nashville Home Available in February
Office - 219 Corporate Place, Alcoa, TN
$17.25/SqFt/Year
5,640 SqFt
Superior visibility and location in Alcoa. Tenant relocating.
---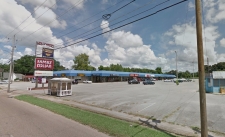 Retail - 903 Hollywood Dr, Jackson, TN
1,250-15,000 SqFt
Retail Space Available at Hollywood Center (Jackson, TN)
Industrial - 7326 Maynardville Pike, Knoxville, TN
$6.25/SqFt/Year
50,000 SqFt
*50,000 +/- SF *Climate-Controlled (50,000 SF of heated and cooled space) *2 Loading Dock(s) *
Retail - 7324 Maynardville Pike, Knoxville, TN
$7.5/SqFt/Year
* 25,000 SF which can be adjusted to 20,000 SF or up to 50,000 SF * Open space * Ample parking *
Industrial - 1741 Triangle Park Dr, Maryville, TN
$7.5/SqFt/Year
* 16,250 total SF = (5,292 SF office + 10,958 SF warehouse) OR *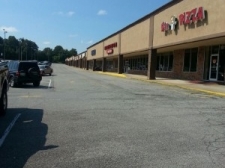 Retail - 261 Dickson Plaza Drive, Dickson, TN
Dickson Plaza
Retail - 7673 Maynardville Pike, Knoxville, TN
$5.6/SqFt/Month
500 SqFt
This is an opportunity to lease a car lot with 60+/- cars already in inventory!
Industrial - 7665 Clinton Hwy, Powell, TN
$5.95/SqFt/Year
30,000 SqFt
6,000 to 18,000 square feet of warehouse space on Clinton Hwy in Powell, TN.
Retail - 6217 Kingston Pike, Knoxville, TN
$18/SqFt/Year
This is a main on main location in the heart of Bearden.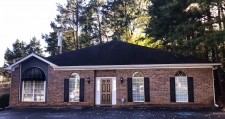 Office - 7348 East Brainerd Road, Chattanooga, TN
$12.66/SqFt/Year
3,460 SqFt
Office/Retail/Medical Space for Lease – Great Location!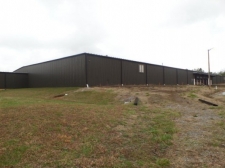 Multi-Use - 4600 Robert Matthews Hwy, Sparta, TN
$0.02/SqFt/Month
60,000 SqFt
60000 sq.ft. of warehouse space, 1200 sq.ft. of office space. $12600/month. Loading docks w/ jack pl

Multi-Use - 401 e. Maple St, Johnson City, TN
$2.5-4/SqFt/Year
9,800-125,000 SqFt
Former wood mfg plant on 7 ac. Many uses/options.1 Mi from I-26NNN $2 - $4/sfKilns $2500.00/Mo
Office - 130 Mabry Hood Rd Suite 106, Knoxville, TN
$14.5/SqFt/Year
25,984 SqFt
Great location with access to Pellissippi Pkwy and I-40 at the front door.
Land - 10507 Kingston Pike, Knoxville, TN
$4990/SqFt/Month
1 SqFt
Level, paved commercial parcel of approximately 1 acre. Access to Wakefield Road. Zoned C-A.
---