Search Results - Tennessee
---
Tennessee has a fairly sizeable population of over 6 million, and, as a result, commercial real estate listings in the state are ample. The gross state product as of 2005 was $226,502 billion.
Predominant industries in this state include agriculture, and its rural commercial land is dedicated to poultry, soybeans and cattle. About 59% of the state's 82,000 farms produce beef cattle. Manufacturing and tourism are also essential industries to Tennessee's economy.
Memphis is the most populous city in the state with an estimated population of 674,028. There are a variety of large corporations with headquarters and industrial space in Memphis, Tennessee including FedEx, AutoZone and International Paper.
Other populous cities with Tennessee commercial real estate listings include Nashville, Knoxville and Chattanooga, with populations of 590,807, 183,546 and 169,884 respectively. Even some of the smaller cities in Tennessee are home to industrial space for major corporations. For example, Franklin is the North American headquarters of Nissan.
Office - 2916 - 2924 Tazewell Pike, Knoxville, TN
$9.77/SqFt/Year
7,500 SqFt
Affordable office space in the desirable Fountain City area.
Retail - 972 Dolly Parton Pkwy, Sevierville, TN
$24/SqFt/Year
Retail, office, bank, restaurant, etc. Double lane covered drive-thru.
Industrial - 14805 Hickory Creek Rd, Lenoir City, TN
Property is highly visible with frontage on I-75/40 and Hickory Creek Rd.
Industrial - 204 Gore Rd, Knoxville, TN
$7/SqFt/Year
21,600 SqFt
Located just 1 block south of Kingston Pike and about 2 blocks east of S.
---
Retail - 956 Dolly Parton Pkwy, Sevierville, TN
$22/SqFt/Year
2,000 SqFt
Retail/Office space with good exposure.
Office - 200 W Fifth Ave Stes 201/202/301, Knoxville, TN
$10/SqFt/Year
21,056 SqFt
This Property is a unique office setting in Downtown North with parking at the door and easy access
Retail - 7326 Maynardville Pike, Knoxville, TN
$7.5/SqFt/Year
49,376 SqFt
Approximately 50,000+/- SF of freestanding retail/office space for lease in excellent condition.
---
Office - 10442 Lovell Center Drive, Knoxville, TN
$14/SqFt/Year
2,800 SqFt
This is a rare opportunity to work in West Knoxville and not pay West Knoxville prices.
Land - Alberta Rd - Hwy 27N, Oneida, TN
$3875/SqFt/Month
1 SqFt
1,017 feet of level frontage on the main North/South thoroughfare, Alberta Rd (Hwy 27)
Office - 4420 Whittle Springs Rd, Knoxville, TN
$11/SqFt/Year
Two story office building for sale just off North Broadway near I-640.
Industrial - 1738 Triangle Park Dr, Maryville, TN
$12/SqFt/Year
2,500 SqFt
14' w x 12' h warehouse rollup door. Approximately 25' x 25'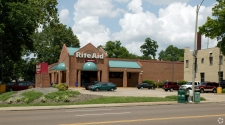 Retail - 1810 Union Ave., Memphis, TN
$12/SqFt/Year
17,367 SqFt
Former Rite Aid - Memphis, TN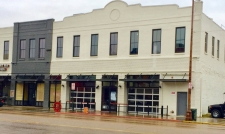 Retail - 412 Market Street, Chattanooga, TN
$22-30/SqFt/Year
2,450-8,850 SqFt
Heart of Downtown with High Visibility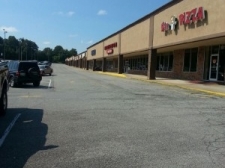 Retail - 261 Dickson Plaza Drive, Dickson, TN
Dickson Plaza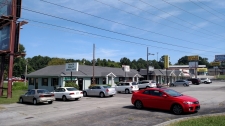 Retail - 4817, Highway 58, Chattanooga, TN
$8-9/SqFt/Year
2,800 SqFt
Retail Strip Center on Hwy. 58 For Lease Unit # 121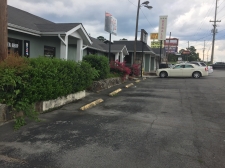 Retail - 4817, Highway 58, Chattanooga, TN
$8-9/SqFt/Year
2,100 SqFt
Retail Strip Center on Hwy. 58 For Lease Unit # 117
Retail - 4817, Highway 58, Chattanooga, TN
$8-9/SqFt/Year
1,000 SqFt
Retail Strip Center on Hwy. 58 For Lease Unit # 113
Retail - 906 Sevier Ave, Knoxville, TN
$12/SqFt/Year
An adaptive reuse project on Sevier Ave will offer some much needed retail inventory for the booming
Office - 1725 Triangle Park Dr, Maryville, TN
$15/SqFt/Year
Masonry and glass building within Triangle Business Park which is across from DENSO in Maryville, TN
Industrial - 6007 Ridan Drive, Knoxville, TN
$0.26/SqFt/Month
8,000 SqFt
Great location for distribution. Warehouse area with 16' eave heights. 1 [10 x 12]
---