Search Results - Tennessee
---
Industrial - 2600 N Mt Juliet Rd, Mount Juliet, TN
120 SqFt
Class A Office Space in the Heart of Mt.
Industrial - 3286 N Mt Juliet Rd, Mount Juliet, TN
2,000 SqFt
Class A Office Space in the Heart of Mt.
Retail - 875 US Hwy 321 N , Lenoir City, TN
$16/SqFt/Year
18,470 SqFt
2,780 SF - 5,560 SF divisible endcap on south side of Franklin Center in busy Lenoir City retail cor
Retail - 7675 Clinton Hwy, Powell, TN
$2800/SqFt/Month
A former 1,400 SF convenience market renovated with brand new HVAC system on Clinton Hwy just north
Office - 2916 - 2924 Tazewell Pike , Knoxville, TN
$10.73/SqFt/Year
6,600 SqFt
Affordable office space in the desirable Fountain City area. Plenty of parking; attractive building.
Retail - 2602 US-Hwy 411, Maryville, TN
$18/SqFt/Year
9,580 SqFt
Fairview Center retail space, Maryville.
Office - 409 Bearden Park Circle, Knoxville, TN
$13.5/SqFt/Year
20,300 SqFt
Great office/call center centrally located in the Bearden area.
Industrial - 100 E Inskip Dr, Knoxville, TN
$0.9/SqFt/Month
3,910 SqFt
Unique industrial warehouse relic.
Office - 2505 Kingston Pike, Knoxville, TN
$13.95/SqFt/Year
5,518 SqFt
* 5,518 SF of office space w/both large open areas and several private offices.
Retail - 180 Clinch Ave, Clinton, TN
$10.33/SqFt/Year
6,972 SqFt
Great location in front of Ingles supermarket and adjacent to Hardees.
Retail - 6523 Central Ave Pike, Knoxville, TN
$14/SqFt/Year
9,600 SqFt
*Modern architectural steel flexible use style building *
Retail - 215 N Hall Rd, Alcoa, TN
$10.95/SqFt/Year
21,675 SqFt
Great retail location on the signalized corner of North Hall Road and Joule Street.
Office - 6800 Baum Drive Suite B, Knoxville, TN
$11.95/SqFt/Year
6,036 SqFt
Great location for an office user that wants to be in the heart of Bearden.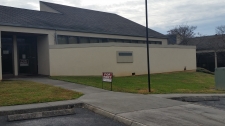 Health Care - 150 East Division Road Unit 5, Oak Ridge, TN
$7.86/SqFt/Year
1,519 SqFt
Commercial Space for rent
Industrial - 301 E Depot Ave, Knoxville, TN
$8.75/SqFt/Year
4,500 SqFt
First time on Market – Pristine Downtown 4,500 SF Office Warehouse – For Lease!
Retail - 1075 US-Hwy 321 N, Lenoir City, TN
$25.85/SqFt/Year
3,056 SqFt
Outstanding Red-Light Corner! It is rare for a location as good as this to come on the market.
Office - 218-204 Peters Rd, Knoxville, TN
$275/SqFt/Month
1 SqFt
Great location in the heart of West Knoxville. Small office, perfect for the single.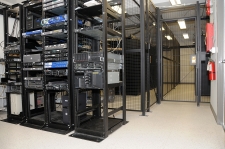 Multi-Use - 2575 Willow Point Way, Suite 103, Knoxville, TN
$50/SqFt/Year
0-1,209 SqFt
Data Facility with Office Space
Industrial - 130 Mabry Hood Rd, Knoxville, TN
$6.5/SqFt/Year
4,000 SqFt
Great location in West Knoxville at Kingston Pike and Mabry Hood Road. 4,000 SF of warehouse with 3
Industrial - 383 Nash Rd, Knoxville, TN
$8.75/SqFt/Year
4,800 SqFt
4,800 SF warehouse with .
Tennessee has a fairly sizeable population of over 6 million, and, as a result, commercial real estate listings in the state are ample. The gross state product as of 2005 was $226,502 billion.
Predominant industries in this state include agriculture, and its rural commercial land is dedicated to poultry, soybeans and cattle. About 59% of the state's 82,000 farms produce beef cattle. Manufacturing and tourism are also essential industries to Tennessee's economy.
Memphis is the most populous city in the state with an estimated population of 674,028. There are a variety of large corporations with headquarters and industrial space in Memphis, Tennessee including FedEx, AutoZone and International Paper.
Other populous cities with Tennessee commercial real estate listings include Nashville, Knoxville and Chattanooga, with populations of 590,807, 183,546 and 169,884 respectively. Even some of the smaller cities in Tennessee are home to industrial space for major corporations. For example, Franklin is the North American headquarters of Nissan.
---