Search Results - Tennessee
---
Industrial - 8 Industrial Park Dr, Hendersonville, TN
8,500 SqFt
Class A 8500 sf office space with 2500 warehouse. Both drive-in and dock height door. Zoned GC.
Office - 10420 Kingston Pike - Suite 1, Knoxville, TN
$13.5/SqFt/Year
This space has large open area that can accommodates 1, 2 or 3 desks. One bathroom and storage room.
Retail - 10420 Kingston Pike - Suite C, Knoxville, TN
6,000 SqFt
Great retail location in Lovell Heights Shopping Center.
Retail - 6523 Central Ave Pike, Knoxville, TN
$14/SqFt/Year
9,600 SqFt
*Modern architectural steel flexible use style building *
Land - Alberta Rd - Hwy 27N, Oneida, TN
$3875/SqFt/Month
1 SqFt
1,017 feet of level frontage on the main North/South thoroughfare, Alberta Rd (Hwy 27)
Industrial - 3125 Alcoa Hwy, Alcoa, TN
$0.8/SqFt/Month
8,130 SqFt
This prime commercial location on the Airport Motor Mile is well suited for a retail business needin
Retail - 111 Robertsville Rd, Oak Ridge, TN
$11/SqFt/Year
1,920 SqFt
Newly renovated frontage on Robertsville Rd is ready for a new retail occupier or office user.
Retail - 8525 Walbrook Dr, Knoxville, TN
$15/SqFt/Year
2,021 SqFt
Excellent location for fast food or other high exposure retail, office, etc. Located @
Industrial Park - 201 Molly Walton Dr. #D, Hendersonville, TN
$3875-4030/SqFt/Month
3,100 SqFt
3100ft -Office/Warehouse in Free Hill Industrial Park (HENDERSONVILLE)
Retail - 1075 US-Hwy 321 N, Lenoir City, TN
$24.54/SqFt/Year
3,056 SqFt
Outstanding Red-Light Corner! It is rare for a location as good as this to come on the market.
Office - 6513 Kingston Pike Suite 201, Knoxville, TN
$10/SqFt/Year
Rare opportunity to be in office space on Bearden Hill with a Kingston Pike address.
Office - 342 Troy Circle, Knoxville, TN
$0.17/SqFt/Month
4,047 SqFt
A truly amazing co-working space!
Office - 130 Mabry Hood Rd - Suite 202, Knoxville, TN
$10/SqFt/Year
1,200 SqFt
Great location in West Knoxville at Kingston Pike and Pellissippi Parkway.
Office - 6800 Baum Drive Suite B, Knoxville, TN
$11.95/SqFt/Year
6,036 SqFt
Great location for an office user that wants to be in the heart of Bearden.
Industrial - 611 E Depot Ave, Knoxville, TN
4,200 SqFt
Warehouse building located in the Magnolia Corridor just off Hall of Fame Drive and East Magnolia ab
Retail - 725 Parkway, Sevierville, TN
$18/SqFt/Year
1,500-5,040 SqFt
Sevierville Parkway Retail/ Office Lease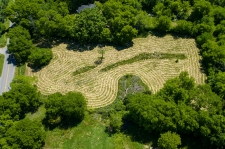 Land - 214 Ben allen rd, Nashville, TN
$2653.07/SqFt/Month
213,443 SqFt
4.9 acre NNN Ground Lease In high traffic area . Great location for Multifamily developments.
Office - 10420 Kingston Pike - Suite 6, Knoxville, TN
$12/SqFt/Year
This space has a reception, 5 private offices, kitchen, 1 bathroom and storage.
Office - 10420 Kingston Pike - Suite 4, Knoxville, TN
$12/SqFt/Year
This space is a former dentist office and has a large reception area, 3 private offices a break room
Office - 2430 Teaster Lane, Pigeon Forge, TN
$20/SqFt/Year
1,049 SqFt
Pigeon Forge, TN Retail/ Office
Tennessee has a fairly sizeable population of over 6 million, and, as a result, commercial real estate listings in the state are ample. The gross state product as of 2005 was $226,502 billion.
Predominant industries in this state include agriculture, and its rural commercial land is dedicated to poultry, soybeans and cattle. About 59% of the state's 82,000 farms produce beef cattle. Manufacturing and tourism are also essential industries to Tennessee's economy.
Memphis is the most populous city in the state with an estimated population of 674,028. There are a variety of large corporations with headquarters and industrial space in Memphis, Tennessee including FedEx, AutoZone and International Paper.
Other populous cities with Tennessee commercial real estate listings include Nashville, Knoxville and Chattanooga, with populations of 590,807, 183,546 and 169,884 respectively. Even some of the smaller cities in Tennessee are home to industrial space for major corporations. For example, Franklin is the North American headquarters of Nissan.
---