Search Results - Tennessee
---
Industrial - 1031 Avery Park Dr, Smyrna, TN
1,980 SqFt
Lenox of Smyrna! 2 spacious en suite bedrooms with 2 walk in closets each.
Industrial - 2600 N Mt Juliet Rd, Mount Juliet, TN
120 SqFt
Class A Office Space in the Heart of Mt.
Office - 1921 N Charles G Seivers, Clinton, TN
$12.95/SqFt/Year
2,340 SqFt
Suite B has a large open area that could be built out as private offices or cubicles.
Office - 110 Raleigh Rd, Oak Ridge, TN
$0.41/SqFt/Month
2,188 SqFt
Affordable, updated office and/or retail space in Oak Ridge ready for immediate occupancy.

Multi-Use - 401 e. Maple St, Johnson City, TN
$2.5-4/SqFt/Year
9,800-125,000 SqFt
Former wood mfg plant on 7 ac. Many uses/options.1 Mi from I-26NNN $2 - $4/sfKilns $2500.00/Mo
Retail - 875 US Hwy 321 N , Lenoir City, TN
$16/SqFt/Year
18,470 SqFt
2,780 SF - 5,560 SF divisible endcap on south side of Franklin Center in busy Lenoir City retail cor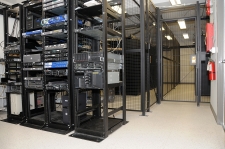 Office - 2575 Willow Point Way, Suite 103, Knoxville, TN
$24-30/SqFt/Year
0-1,209 SqFt
Data Facility with Office Space
Retail - 8525 Walbrook Dr, Knoxville, TN
$15/SqFt/Year
2,021 SqFt
Excellent location for fast food or other high exposure retail, office, etc. Located @
Land - 10505 Kingston Pike, Knoxville, TN
$1.69/SqFt/Year
Level commercial zoned lot on the north side of Kingston Pike just east of Lovell Road.
Office - 1725 Triangle Park Dr Suites 1714 & 1704-1706, Maryville, TN
$12/SqFt/Year
Masonry and glass building within Triangle Business Park which is across from DENSO in Maryville, TN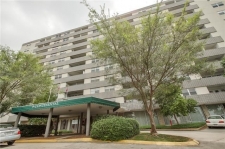 Retail - 3415 West End Ave suite 101C, Nashville, TN
$18/SqFt/Month
2,003 SqFt
Ground floor office/retail space. Prime location West End Ave. at I440
Retail - 6523 Central Ave Pike, Knoxville, TN
$14/SqFt/Year
9,600 SqFt
*Modern architectural steel flexible use style building *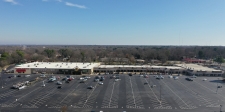 Retail - 6154 Macon Rd, Memphis, TN
5,400-25,235 SqFt
Retail/Office Shopping Center | Shelby Crossing @ I-40 and Sycamore View Rd
Industrial - 1741 Triangle Park Dr, Maryville, TN
$7.5/SqFt/Year
* 16,250 total SF = (5,292 SF office + 10,958 SF warehouse) OR *
Retail - 1075 US-Hwy 321 N, Lenoir City, TN
$25.85/SqFt/Year
3,056 SqFt
Outstanding Red-Light Corner! It is rare for a location as good as this to come on the market.
Office - 11840 Kingston Pike Suite B, Knoxville, TN
$32/SqFt/Year
4,800 SF of shell space on Kingston Pike, ideal for medical office use.
Industrial - 2409 Sycamore Drive, Knoxville, TN
$6.5/SqFt/Year
26,500 SqFt
Very flexible warehouse-production facility. Currently leased to Minnewawa (vacating soon)
Retail - 2580 E Magnolia Ave, Knoxville, TN
$9.95/SqFt/Year
6,626 SqFt
Great location in the Magnolia retail corridor.
Office - 218-204 Peters Rd, Knoxville, TN
$275/SqFt/Month
1 SqFt
Great location in the heart of West Knoxville. Small office, perfect for the single.
Office - 6800 Baum Drive Suite B, Knoxville, TN
$11.95/SqFt/Year
6,036 SqFt
Great location for an office user that wants to be in the heart of Bearden.
Tennessee has a fairly sizeable population of over 6 million, and, as a result, commercial real estate listings in the state are ample. The gross state product as of 2005 was $226,502 billion.
Predominant industries in this state include agriculture, and its rural commercial land is dedicated to poultry, soybeans and cattle. About 59% of the state's 82,000 farms produce beef cattle. Manufacturing and tourism are also essential industries to Tennessee's economy.
Memphis is the most populous city in the state with an estimated population of 674,028. There are a variety of large corporations with headquarters and industrial space in Memphis, Tennessee including FedEx, AutoZone and International Paper.
Other populous cities with Tennessee commercial real estate listings include Nashville, Knoxville and Chattanooga, with populations of 590,807, 183,546 and 169,884 respectively. Even some of the smaller cities in Tennessee are home to industrial space for major corporations. For example, Franklin is the North American headquarters of Nissan.
---