Search Results - Tennessee
---
Industrial - 700 E Depot Ave Suite B, Knoxville, TN
$6.45/SqFt/Year
Warehouse space for lease in the rapidly growing Magnolia Corridor in the Marc Nelson Denim Building
Industrial - 700 E Depot Ave Suite A, Knoxville, TN
$6/SqFt/Year
Warehouse space for lease in the rapidly growing Magnolia Corridor in the Marc Nelson Denim Building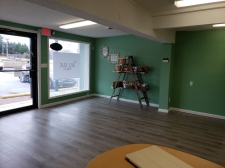 Retail - 4817 Hwy 58, Chattanooga, TN
2,100 SqFt
Unit # 117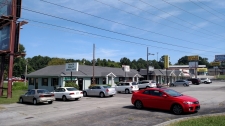 Retail - 4817, Highway 58, Chattanooga, TN
$8-9/SqFt/Year
2,800 SqFt
Retail Strip Center on Hwy. 58 For Lease Unit # 121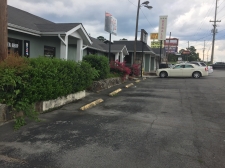 Retail - 4817, Highway 58, Chattanooga, TN
$8-9/SqFt/Year
1,000 SqFt
Retail Strip Center on Hwy. 58 For Lease Unit # 113
Industrial - 5904 New Nashville Highway, Murfreesboro, TN
1,700 SqFt
1700 SqFt office space for lease. This office space is in a great location and very visible.
Industrial - 407 Hazelwood, Smyrna, TN
1,705 SqFt
Commercial office space for rent.
Land - 4410 Western Ave, Knoxville, TN
$1.6/SqFt/Month
5,637 SqFt
Location is the former Shoney's restaurant (5,637 SF)
Industrial - 392 Harding Pl, Nashville, TN
280 SqFt

Retail - 119 S Central St, Knoxville, TN
$17.6/SqFt/Year
Architecturally detailed building with ornate facade.
Office - 218-220 S Peters Rd Suite 218-202, Knoxville, TN
$0.02/SqFt/Month
13,726 SqFt
Great location in the heart of West Knoxville.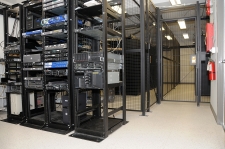 Multi-Use - 2575 Willow Point Way, Suite 103, Knoxville, TN
$30/SqFt/Year
0-1,209 SqFt
Data Facility with Office Space
Industrial - 4001 Bruhin Rd, Knoxville, TN
$6/SqFt/Year
10,000 SqFt
10,000 SF WAREHOUSE ZONED I-2 FOR LEASE.
Retail - 5003 N Broadway, Knoxville, TN
$12.5/SqFt/Year
44,874 SqFt
44,874+/- building on 6.28-acre site. Originally built in 1985 and completely remodeled in 2012.
Office - 2202 Award Winning Way - Suites 302, Knoxville, TN
$19.2/SqFt/Year
Class A office condominium for lease overlooking Hardin Valley Rd about .
Retail - 236 E Main St, Sevierville, TN
$15.93/SqFt/Year
1,356 SqFt
Retail, Office, Food. Currently an office space;
Industrial - 7326 Maynardville Pike, Knoxville, TN
$6.25/SqFt/Year
50,000 SqFt
*50,000 +/- SF *Climate-Controlled (50,000 SF of heated and cooled space) *2 Loading Dock(s) *
Office - 1725 Triangle Park Dr, Maryville, TN
$15/SqFt/Year
Masonry and glass building within Triangle Business Park which is across from DENSO in Maryville, TN
Retail - 7324 Maynardville Pike, Knoxville, TN
$7.5/SqFt/Year
* 25,000 SF which can be adjusted to 20,000 SF or up to 50,000 SF * Open space * Ample parking *
Industrial - 1741 Triangle Park Dr, Maryville, TN
$7.5/SqFt/Year
* 16,250 total SF = (5,292 SF office + 10,958 SF warehouse) OR *
Tennessee has a fairly sizeable population of over 6 million, and, as a result, commercial real estate listings in the state are ample. The gross state product as of 2005 was $226,502 billion.
Predominant industries in this state include agriculture, and its rural commercial land is dedicated to poultry, soybeans and cattle. About 59% of the state's 82,000 farms produce beef cattle. Manufacturing and tourism are also essential industries to Tennessee's economy.
Memphis is the most populous city in the state with an estimated population of 674,028. There are a variety of large corporations with headquarters and industrial space in Memphis, Tennessee including FedEx, AutoZone and International Paper.
Other populous cities with Tennessee commercial real estate listings include Nashville, Knoxville and Chattanooga, with populations of 590,807, 183,546 and 169,884 respectively. Even some of the smaller cities in Tennessee are home to industrial space for major corporations. For example, Franklin is the North American headquarters of Nissan.
---