---
Those looking for Texas commercial real estate listings will have a wide variety of choices, as the state is the second largest not only in area, but also in population. Texas' population is estimated as 25 million.
Of all the cities in Texas, Houston has the most commercial real estate listings, and its population is estimated at 2,144,491. San Antonio and Dallas are also rich with commercial realty with populations of 1,328,200 and 1,300,350 respectively.
Ever since the early 20th century, the economy of Texas has been strong due to the discovery of oil. Thriving industries in Texas include agriculture, energy, electronics, petrochemicals, and aerospace. The space's gross state product is $1.207 trillion.
Currently, 57 Fortune 500 companies have headquarters and office space in Texas. Those interested in commercial realty and investment property in Texas will be pleased to know that Site Selection Magazine has rated it the most business friendly state in the country. Transportation is also easy and convenient as Texas has more airports than any other state.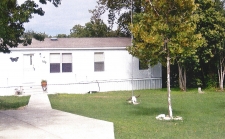 Multi-family - 3307 Stillhouse Lake Dr, Harker Heights, TX
$450,000
Multifamily Portfolio, 10 properties, 10 parcels 13+ CAP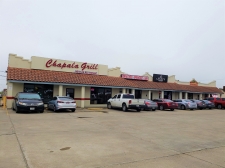 Shopping Center - 2330 Airline, Corpus Christi, TX
$1,900,000
5,138 Sq. Ft. on 0.7 acres
See Details!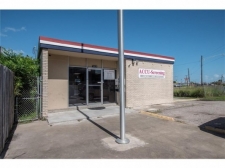 Office - 3626 Leopard St, Corpus Christi, TX
$219,900
2,000 Sq. Ft.
Office building with a warehouse
Office - 1126 S. Commerce Street, Harlingen, TX
$329,000
4,500 Sq. Ft. on 0.48 acres
Big Price Reduction. Owner says make offer. 4,500 sq. ft. Great location, 2,500 sq. ft.
---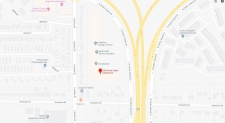 Retail - 2209 N Padre Island Drive, Corpus Christi, TX
$4,900,000
80,743 Sq. Ft. on 8.46 acres
Lantana Square
Retail - 4309 N. 22nd Street, Mcallen, TX
$106,000
1,640 Sq. Ft. on 0.09 acres
Perfect Investment, easy to rent as income property, or to start a new business it is centrally loca
Industrial - 5402 Bodenhamer Drive, Harlingen, TX
$1,700,000
38,408 Sq. Ft. on 4.49 acres
Super warehouse with airport platform adjacent to the building.
---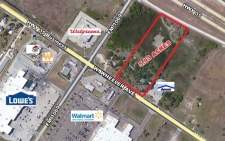 Multi-Use - Hwy 35 / W Wheeler, Aransas Pass, TX
$550,000
5.93 acres
5.93 +/- acres of prime property with great neighbors like Walmart, Lowes and Walgreens.

Retail - 3411 Leopard Street, Corpus Christi, TX
8,647 Sq. Ft.
Newly Renovated Dollar Tree Store Location
Industrial - 17 W Highland Blvd, San Angelo, TX
$629,000
27,053 Sq. Ft.
2 commercial buildings spanning a commercial block on one acre in downtown San Angelo.
Retail - 909, Vega, TX
$165,000
3,200 Sq. Ft.
-3,200 sqft with three dinning areas-Outdoor patio and wrap around porch-Walk in freezer combo inclu
Industrial - 1018 S Irving St, San Angelo, TX
$230,000
8,556 Sq. Ft.

Industrial - 17 W Highland Blvd, San Angelo, TX
$399,000
11,840 Sq. Ft.
Can be sold individually or with listing "89233". Commercial building in downtown San Angelo.
Industrial - US 18246 S Hwy 87, Van Court, TX
$395,000
10,950 Sq. Ft.
Country grain elevator and feed mill situated on 5 acres in a prime location for the area.
Industrial - 26875 26875 US-380 120, Frisco, TX
$3,900
2,150 Sq. Ft.
Ideal Commercial offices for small businesses, freelancers and professional service providers.
Industrial - 3416 Hickory Tree RD, Balch Springs, TX
$796,495
Prime property for local Commercial Retail Development.
Industrial - 902 E 11th ST, Paducah, TX
$375,000
9,999 Sq. Ft.
The Hunter's Lodge is an beautiful building built in 1929 and remodeled in the 90's.
Industrial - 113 Commercial ST, Garland, TX
$225,000
1,800 Sq. Ft.
Contractor shop in the Garland Industrial Park with easy access to Dallas markets.
Industrial - 12715 4 3rd St, Odessa, TX
$650,000
6,500 Sq. Ft.
Man camp for sale in a prime oil field service company location.
Industrial - 12715 W 3rd, Odessa, TX
$650,000
6,500 Sq. Ft.
Unique investment opportunity fully furnished has 17 bedrooms, 3 bathrooms with two living areas, a
---