---
Retail - 8700 Alton Springs Street, Mission, TX
$368,000
4,263 Sq. Ft. on 0.54 acres
5 Unit commercial plaza for sale in a growing area.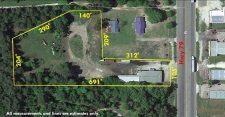 Multi-Use - 7583 S HWY 79, PALESTINE, TX
$220,000
8,000 Sq. Ft. on 3.3 acres
COMMERCIAL WAREHOUSE, 3 ACRES FENCED LAND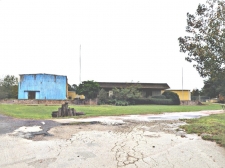 Industrial - 3316 N HWY 155, Palestine, TX
$335,000
9,296 Sq. Ft. on 13.68 acres
COMMERCIAL WAREHOUSE ON 13 ACRES FENCED PROPERTY IN PALESTINE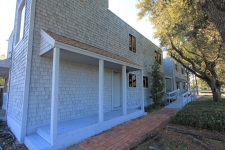 Office - 601 Everhart Road, Corpus Christi, TX
$495,000
4,572 Sq. Ft. on 0.35 acres
Office For Sale
Retail - 1564 FM 1291 , Fayetteville, TX
$415,000
2,400 Sq. Ft. on 1.21 acres
Welcome to PIVO'S ICE HOUSE!!! This hill-top bar and grill on 1 ¼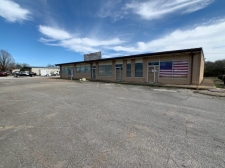 Multi-Use - 3323 NNE LOOP 323, Tyler, TX
$350,000
5,000 Sq. Ft. on 1.2 acres
LOOP 323 RETAIL BUILDING FOR SALE
Retail - 1110 W. Expressway 83, Weslaco, TX
$1,500,000
1.54 acres
This former Expressway Motors dealership is conveniently located in Weslaco, TX.
Retail - 2324 Marketplace Drive - Pad Site, Waco, TX
$608,707
0.82 acres
This is one of the last pad sites available on the main entrance to the Central Texas Marketplace.
Retail - 111 W Main, Cuero, TX
$150,000
2,490 Sq. Ft.
2,490 square foot Commercial listing located at 111 W Main Street, Cuero, TX 77954 and is zoned has
Retail - 108 S Alamo, Refugio, TX
$789,900
The subject property is located on US Highway 77 South in the city limits of Refugio, Texas.
Industrial - 2203 Port Lavaca Drive, Victoria, TX
$349,900
Former lumber yard. Ideal for construction company.
Office - 200 W. Main St, Gun Barrel City, TX
$249,900
8,000 Sq. Ft. on 0.4 acres
Great commercial property in the heart of Gun Barrel City. Approx. 8000 sq. ft.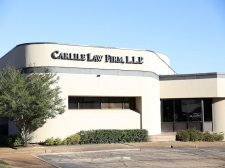 Office - 400 S Alamo Blvd, Marshall, TX
14,119 Sq. Ft. on 1.2 acres
TX Income-Producing Commercial Building Auction
Office - 240 S. Gun Barrel Ln, Gun Barrel City, TX
$129,500
2,800 Sq. Ft. on 0.2 acres
This property offers separate suites all with 1 office and bathroom.
Office - 1108 N Esplanade Street, Cuero, TX
$184,900
2,825 Sq. Ft.
Two buildings on .43 acres on US Highway 183.
Office - 1702 Airline, Victoria, TX
$135,000
2,464 Sq. Ft.
Former dentist office. Water in the majority of rooms. Ideal for medical use or salon.
Office - 707 S Robinson, Robinson, TX
$225,000
5,248 Sq. Ft. on 0.75 acres
5,248 SF Office/Warehouse
Industrial - 1507 S College, Bryan, TX
$285,000
3,300 Sq. Ft.
Ideal location on S. College Ave with lots of drive-by traffic.
Industrial - 9820 E HIGHWAY 175 E, Kemp, TX
$375,000
1,945 Sq. Ft.
This commercial property totals 3.207 acres and sits on the west side of E.
Industrial - 533 Long Creek RD, Sunnyvale, TX
$349,997
1,588 Sq. Ft.
+ - 1.73 ACRES IN 2 TRACTS.
Those looking for Texas commercial real estate listings will have a wide variety of choices, as the state is the second largest not only in area, but also in population. Texas' population is estimated as 25 million.
Of all the cities in Texas, Houston has the most commercial real estate listings, and its population is estimated at 2,144,491. San Antonio and Dallas are also rich with commercial realty with populations of 1,328,200 and 1,300,350 respectively.
Ever since the early 20th century, the economy of Texas has been strong due to the discovery of oil. Thriving industries in Texas include agriculture, energy, electronics, petrochemicals, and aerospace. The space's gross state product is $1.207 trillion.
Currently, 57 Fortune 500 companies have headquarters and office space in Texas. Those interested in commercial realty and investment property in Texas will be pleased to know that Site Selection Magazine has rated it the most business friendly state in the country. Transportation is also easy and convenient as Texas has more airports than any other state.
---