---
Those looking for Texas commercial real estate listings will have a wide variety of choices, as the state is the second largest not only in area, but also in population. Texas' population is estimated as 25 million.
Of all the cities in Texas, Houston has the most commercial real estate listings, and its population is estimated at 2,144,491. San Antonio and Dallas are also rich with commercial realty with populations of 1,328,200 and 1,300,350 respectively.
Ever since the early 20th century, the economy of Texas has been strong due to the discovery of oil. Thriving industries in Texas include agriculture, energy, electronics, petrochemicals, and aerospace. The space's gross state product is $1.207 trillion.
Currently, 57 Fortune 500 companies have headquarters and office space in Texas. Those interested in commercial realty and investment property in Texas will be pleased to know that Site Selection Magazine has rated it the most business friendly state in the country. Transportation is also easy and convenient as Texas has more airports than any other state.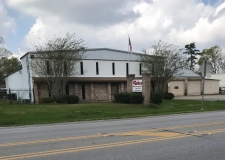 Industrial - 20820 Loop 494, New Caney, TX
10,700 Sq. Ft. on 36000 acres
Prime Industrial/Distribution with Office Space - 20 Minutes from the Airport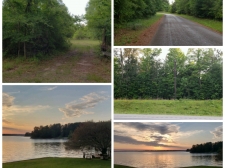 Land - 0 Hwy. 190 West, Livingston, TX
$995,000
77.7 acres
For Sale - 77.7 Acres with 500' Frontage on Lake Livingston & 1000' Hwy. 190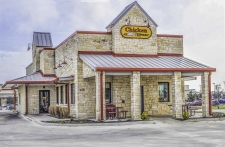 Retail - 230 E Hwy 290, Dripping Springs, TX
$2,225,806
3,345 Sq. Ft. on 1.31 acres
Single Tenant Asset for Sale in Austin MSA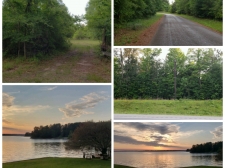 Land - 0 Hwy. 190 West and Lake Livingston, Livingston, TX
$995,000
77.7 acres
FOR SALE - 77.7 +/- ACRES - HWY. 190 & LAKE LIVINGSTON
---
Retail - 817 W 6th Street, Amarillo, TX
$75,000
5,600 Sq. Ft.
Property could be used as a restaurant or bar. Other retail or commercial uses are optional.
Retail - 7200 SW 45th, Amarillo, TX
$16
5,287 Sq. Ft.

Industrial - 2801 Pierce, Amarillo, TX
$475,000
43,550 Sq. Ft.
For sale or lease $1.00 per sq ft if lease the whole building. $2.
---
Retail - 2806 SW 6th, Amarillo, TX
$112,000
1,600 Sq. Ft.
Fully remolded in the last 6 years. 10 ton air conditioning.
Retail - 909, Vega, TX
$165,000
3,200 Sq. Ft.
-3,200 sqft with three dinning areas-Outdoor patio and wrap around porch-Walk in freezer combo inclu
Office - 3A Medical Dr., Amarillo, TX
$1,600
2,112 Sq. Ft.
Nice office consisting of good sized waiting area, business office with built-ins, Executive office,
Office - 915 SW 8th, Amarillo, TX
$89,000
1,664 Sq. Ft.
Nice remodeled office near downtown with good sized offices, a conference room and waiting area.
Multi-family - 1422 - 1424 S 12TH, 1422 - 1424 S 12TH, TX
$139,900
Baylor area duplex with lots of green space! Just blocks from campus, restaurant and retail.
Industrial - 1102 1203 NW 1st, Amarillo, TX
$1,000
13,550 Sq. Ft.
Excellent shop or warehouse with 10 ft dock high door also ramp entrance.
Industrial - 311 N Arthur, Amarillo, TX
$12,500
12,500 Sq. Ft.
Four 12' x 14 dock high doors. Large fenced lot for secure outdoor storage or parking.
Retail - 4215 E W. 21st, Amarillo, TX
$350
430 Sq. Ft.
Very nice office suite with some storage. Utilities are included in the rent.
Industrial - 500 Grant, Amarillo, TX
$5,000,000
138,900 Sq. Ft.
Amarillo Hardware properties for sale or lease. Includes: 500 S. Grant, 621 S. Johnson, 620 S.
Industrial - 150 Pine, Hereford, TX
$299,900
12,700 Sq. Ft.
Building contains 1,996 sq ft of office, 10,704 sq ft of warehouse with two 10 ft overhead doors, 12
Retail - 6915 I-40 West, Amarillo, TX
$10
4,590 Sq. Ft.

Retail - 4207 W. 21st, Amarillo, TX
$1,250
1,675 Sq. Ft.
Space is vacant and available for occupancy January 1st Excellent location.
Retail - 3440 S. Bell, Amarillo, TX
$16
135,482 Sq. Ft.
Existing tenants include Bank of America, Prime Lending, Schlotzsky's, UPS, State Farm, Edward Jones
---