---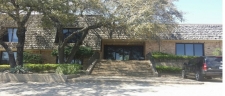 Office - 7111 Bosque Boulevard, Waco, TX
715 SqFt
Office Space for Lease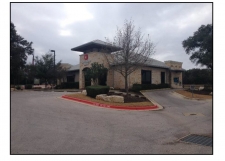 Multi-Use - 2800 Barton Creek Blvd, Austin, TX
$30/SqFt/Year
2,000 SqFt
Retail or Office Space for Lease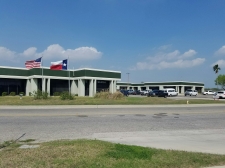 Business Park - 226 Enterprize Parkway, Suite 101, Corpus Christi, TX
$12.5/SqFt/Year
2,603 SqFt
Enterprize Parkway Office Space For Lease
Office - 418 Peoples Street, Corpus Christi, TX
$1.33-1.5/SqFt/Month
553-2,613 SqFt
Furman Plaza, Downtown Corpus Christi (Corner of Mesquite and Peoples)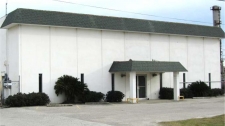 Industrial - 1608 FM 2725, Ingleside, TX
10,660 SqFt
Ingleside Industrial Office Building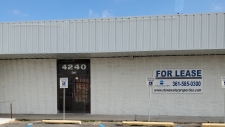 Multi-Use - 4240 S. Padre Island Drive, Corpus Christi, TX
7,090 SqFt
Excellent location on S. Padre Island access road
Multi-Use - 424 Schatzel, Corpus Christi, TX
$0.99/SqFt/Month
8,100 SqFt
424 Schatzel, previously "The Vault".
Retail - 4300 S. Padre Island Drive, Corpus Christi, TX
$1.54/SqFt/Month
1,894-2,280 SqFt
Fantastic visibility & access!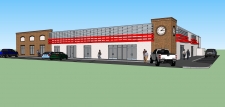 Multi-Use - 200 N. St Mary's, Beeville, TX
0-10,000 SqFt
Beeville TX, space for lease!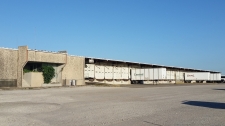 Industrial - 255 S. Navigation #A, Corpus Christi, TX
$7/SqFt/Month
6,432-35,950 SqFt
Navigation A Warehouse and Office Space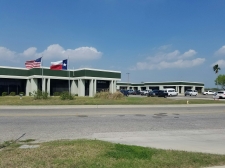 Office - 226 S. Enterprize Pkwy, Suite 112, Corpus Christi, TX
$1.04/SqFt/Month
2,488 SqFt
Enterprize Parkway Office Space For Lease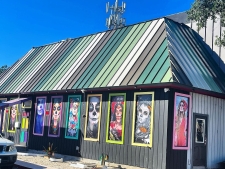 Multi-Use - 4244 S. Padre Island Drive, Corpus Christi, TX
6,093 SqFt
4244 S. Padre Island Drive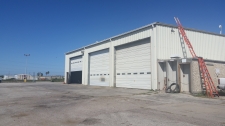 Industrial - 255 S. Navigation, #B, Corpus Christi, TX
$0.78/SqFt/Month
6,432 SqFt
Navigation Warehouse and Service Center for Lease

Industrial - 433 Sun Belt Drive Suite I-J, Corpus Christi, TX
$0.87/SqFt/Month
4,800 SqFt
Sun Belt Industrial Park - 433 Sun Belt

Business Park - 4215 S. Staples, Corpus Christi, TX
Ideal South Side Corner Location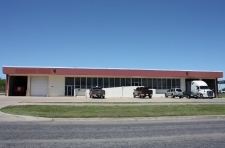 Office - 4930 Old Brownsville Rd., Corpus Christi, TX
$0.65/SqFt/Month
32,592 SqFt
Spacious Warehouse and Offices for Lease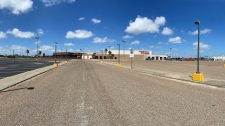 Retail - 1305 Airline Rd., Corpus Christi, TX
Sears store, retail and auto repair for lease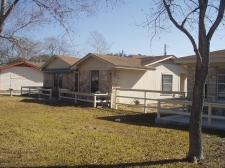 Office - 112 Golden Oaks, Georgetown, TX
$16.33-16.66/SqFt/Year
1,800 SqFt
Free standing commercial building for lease
Industrial - 14405 Import Rd, Laredo, TX
$6500/SqFt/Month
1 SqFt
10,815 sq.ft space of warehouse and office available in ITC Industrial Park.
Office - 4412 74th Street, Lubbock, TX
$17/SqFt/Year
Quality office suites in prestigious Coppertree Office Park with attractive and mature landscaping &
Those looking for Texas commercial real estate listings will have a wide variety of choices, as the state is the second largest not only in area, but also in population. Texas' population is estimated as 25 million.
Of all the cities in Texas, Houston has the most commercial real estate listings, and its population is estimated at 2,144,491. San Antonio and Dallas are also rich with commercial realty with populations of 1,328,200 and 1,300,350 respectively.
Ever since the early 20th century, the economy of Texas has been strong due to the discovery of oil. Thriving industries in Texas include agriculture, energy, electronics, petrochemicals, and aerospace. The space's gross state product is $1.207 trillion.
Currently, 57 Fortune 500 companies have headquarters and office space in Texas. Those interested in commercial realty and investment property in Texas will be pleased to know that Site Selection Magazine has rated it the most business friendly state in the country. Transportation is also easy and convenient as Texas has more airports than any other state.
---