---
Those looking for Texas commercial real estate listings will have a wide variety of choices, as the state is the second largest not only in area, but also in population. Texas' population is estimated as 25 million.
Of all the cities in Texas, Houston has the most commercial real estate listings, and its population is estimated at 2,144,491. San Antonio and Dallas are also rich with commercial realty with populations of 1,328,200 and 1,300,350 respectively.
Ever since the early 20th century, the economy of Texas has been strong due to the discovery of oil. Thriving industries in Texas include agriculture, energy, electronics, petrochemicals, and aerospace. The space's gross state product is $1.207 trillion.
Currently, 57 Fortune 500 companies have headquarters and office space in Texas. Those interested in commercial realty and investment property in Texas will be pleased to know that Site Selection Magazine has rated it the most business friendly state in the country. Transportation is also easy and convenient as Texas has more airports than any other state.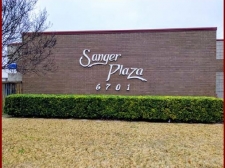 Office - 6701 Sanger Avenue, Suite 102, Waco, TX
$1.25/SqFt/Month
1,750 SqFt
Office Space for Lease
Retail - 1428 South Valley Mills Drive, Beverly Hills, TX
$9/SqFt/Year
2,750 SqFt
Free Standing Building for Lease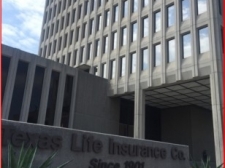 Office - 900 Washington Avenue, Waco, TX
$1.4/SqFt/Month
750-7,490 SqFt
Office Space for Lease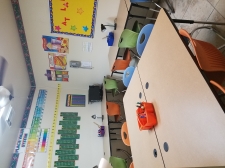 Others - 7725 Sandra Street. Bldg. B, Houston, TX
$8510-9500/SqFt/Month
10,125 SqFt
Large Special Use building near Downtown off I-69/59 North near Loop 610 North/East
---
Office - 3030 Matlock Road, Arlington, TX
$20/SqFt/Year
60,328 SqFt
Office space available in Arlington
Office - 3001 N. Skyway Circle, Irving, TX
$13.5/SqFt/Year
20,090 SqFt
Prestigous Las Colinas sub-market at affordable rental rate.
Office - 2701 Matlock Road, Arlington, TX
10,571 SqFt
Contact Broker for Pricing
---
Office - 623 Matlock Centre Circle, Arlington, TX
$14/SqFt/Year
1,110 SqFt
Medical space in campus setting
Retail - 675 W. Pioneer Parkway, Grand Prairie, TX
$9/SqFt/Year
22,000 SqFt
Retail space in strip center in central Grand Prairie
Office - 726 Dalworth Street, Grand Prairie, TX
$12/SqFt/Year
7,102 SqFt
The property has been completely remodeled as of 2013 with 2' tile in common area, new carpet in sui
Office - 5112 W. Arkansas Lane, Arlington, TX
2,400 SqFt
Community Commercial Property for Lease
Retail - 2218 South Bowen Road, Arlington, TX
Open and highly visible retail space on a well-trafficked intersection
Retail - 1630 E. Lamar Blvd., Arlington, TX
$16/SqFt/Year
17,500 SqFt
Prime retail center with tenants Bahama Bucks, Southwest Bank, Little Caesars and others.
Industrial - 7301 W. Pioneer Parkway, Arlington, TX
$6/SqFt/Year
19,200 SqFt
4,840 sf total office. 1 dock high door, 1 semi dock. Great showroom space.
Retail - 7401 SW 45th, Amarillo, TX
1,275 SqFt
Amarillo Plaza CenterCo-tenants include Cato, Gamestop, Subway, Strong Demographics.
Industrial - 1105 N Fillmore, Amarillo, TX
3,252 SqFt
Quanset building with two 12' overhead doors - fenced in side yard. Good ingress and egress.
Industrial - 110 N. Taylor, Amarillo, TX
14,654 SqFt
Good industrial warehouse building. Excellent for storage or shop. Two 10' dock high doors.
Office - 802 S. Avondale, Amarillo, TX
52,714 SqFt
Approximately 1.21 acres lot located just west of the Amarillo Country Club. 150' x 300'*
Industrial - 4711 Western, Amarillo, TX
1,500 SqFt
Office/Warehouse property located on the backside of the MRC building were ACE Hardware is the ancho
Retail - 1420 Hwy 287, Dumas, TX
2,400 SqFt
This Retail Center is located in Dumas, TX on the main highway.
---