---
Retail - 403 E Davis, Conroe, TX
$16.29/SqFt/Month
2,914 SqFt
Multi Use - Retail - For Lease
Retail - 7401 SW 45th, Amarillo, TX
1,275 SqFt
Amarillo Plaza CenterCo-tenants include Cato, Gamestop, Subway, Strong Demographics.
Office - 802 S. Avondale, Amarillo, TX
52,714 SqFt
Approximately 1.21 acres lot located just west of the Amarillo Country Club. 150' x 300'*
Retail - 1420 Hwy 287, Dumas, TX
2,400 SqFt
This Retail Center is located in Dumas, TX on the main highway.
Retail - 1701 Avondale, Amarillo, TX
1,400 SqFt
Strip Shopping Center located at the southeast corner of Plains and Avondale.
Office - 701 Taylor, Amarillo, TX
8,305 SqFt
THE place to be in Amarillo!
Retail - 4178 Business Park, Amarillo, TX
1,350 SqFt
Western Business Park is located on South Western, one block south of Hillside Drive, with easy acce
Retail - 2203 Bell, Amarillo, TX
2,000 SqFt
New Construction with (+-)
Retail - 2001 S. Coulter, Amarillo, TX
3,750 SqFt
31,400 square foot shopping center. Strip center with good traffic flow and easy access.
Retail - SE 34th and Ross, Amarillo, TX
3,483 SqFt
40,000 sf Retail Shopping Center @ Tradewinds Village. SE corner of 34th &
Retail - 1111 N Buchanan, Amarillo, TX
3,712 SqFt
Reasonably priced retail space on Interstate 87 on ramp going north.
Retail - 7517 - 7699 Canyon Drive, Amarillo, TX
1,200 SqFt
Canyon Business Park is located on I-27/Canyon E-Way just west of Bell.
Retail - 3440 S. Bell, Amarillo, TX
135,482 SqFt
Existing tenants include Bank of America, Prime Lending, Schlotzsky's, UPS, State Farm, Edward Jones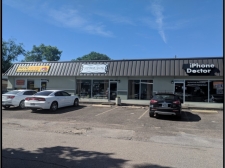 Retail - 1014 N. Valley Mills Drive, Waco, TX
$0.9/SqFt/Month
2,100 SqFt
Retail Space for Lease - 1014 N. Valley Mills
Retail - BAGBY CROSSING, WACO, TX
$27/SqFt/Year
LOCATED AT THE PRIMARY ENTRANCE TO CENTRAL TEXAS MARKETPLACE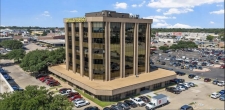 Office - 1105 WOODED ACRES, Waco, TX
$19/SqFt/Year
Great office space available at the beautiful Wells Fargo Tower.
Industrial - 415 Enterprise Boulevard, Hewitt, TX
$8.5/SqFt/Year
15,265 SqFt
Office/Warehouse For Lease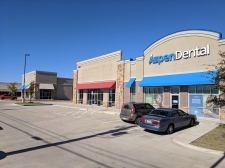 Retail - 2320 W Loop 340, Waco, TX
$29-32/SqFt/Year
1,229-3,700 SqFt
Prime Retail space - CTMP Pad site
Office - 510 N VALLEY MILLS DR, WACO, TX
$20/SqFt/Year
OFFICE BUILDING KNOWN AS TRIANGLE TOWER / CENTRALLY LOCATED AT ONE OF WACO'S BUSIEST INTERSECTIONS O
Multi-Use - 190 Civic Circle, Unit 140, 210, 250, 272, Lewisville, TX
750-2,732 SqFt
Professional/ Medical office building
Those looking for Texas commercial real estate listings will have a wide variety of choices, as the state is the second largest not only in area, but also in population. Texas' population is estimated as 25 million.
Of all the cities in Texas, Houston has the most commercial real estate listings, and its population is estimated at 2,144,491. San Antonio and Dallas are also rich with commercial realty with populations of 1,328,200 and 1,300,350 respectively.
Ever since the early 20th century, the economy of Texas has been strong due to the discovery of oil. Thriving industries in Texas include agriculture, energy, electronics, petrochemicals, and aerospace. The space's gross state product is $1.207 trillion.
Currently, 57 Fortune 500 companies have headquarters and office space in Texas. Those interested in commercial realty and investment property in Texas will be pleased to know that Site Selection Magazine has rated it the most business friendly state in the country. Transportation is also easy and convenient as Texas has more airports than any other state.
---