---
Those looking for Texas commercial real estate listings will have a wide variety of choices, as the state is the second largest not only in area, but also in population. Texas' population is estimated as 25 million.
Of all the cities in Texas, Houston has the most commercial real estate listings, and its population is estimated at 2,144,491. San Antonio and Dallas are also rich with commercial realty with populations of 1,328,200 and 1,300,350 respectively.
Ever since the early 20th century, the economy of Texas has been strong due to the discovery of oil. Thriving industries in Texas include agriculture, energy, electronics, petrochemicals, and aerospace. The space's gross state product is $1.207 trillion.
Currently, 57 Fortune 500 companies have headquarters and office space in Texas. Those interested in commercial realty and investment property in Texas will be pleased to know that Site Selection Magazine has rated it the most business friendly state in the country. Transportation is also easy and convenient as Texas has more airports than any other state.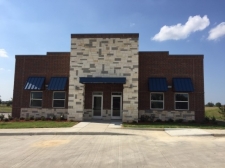 Office - 207 S FM 548, Forney, TX
$5208.33/SqFt/Month
2,500 SqFt
Office Space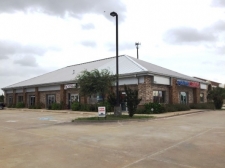 Office - 126 E Highway 80, Forney, TX
$1934/SqFt/Month
1,450 SqFt
Office/Retail Lease Space
Office - 213-A Old Hewitt Road, Waco, TX
$1.2/SqFt/Month
2,500 SqFt
Medical Office Space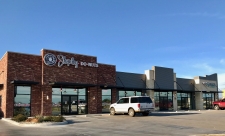 Retail - 10300 China Spring Hwy, Waco, TX
$16-18/SqFt/Year
1,200-0 SqFt
China Spring Retail Center
---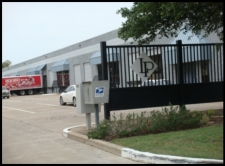 Business Park - 7005 Woodway Drive, Suites 209 and 210, Waco, TX
$5.5/SqFt/Year
5,460-0 SqFt
Office Warehouse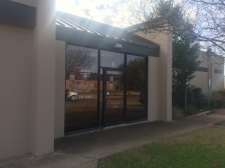 Office - 329 W Hwy 6, Waco, TX
$1.5/SqFt/Year
2,579-0 SqFt
Office Space For Lease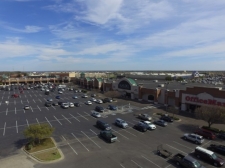 Shopping Center - 4300 W Waco Dr, Waco, McLennan, TX
$8-26/SqFt/Year
1,250-0 SqFt
Brazos Place Shopping Center
---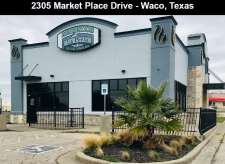 Retail - 2305 Market Place Drive, Waco, TX
Premier Restaurant Location. 2,812 SF, Drive thru. 46 Parking Spaces.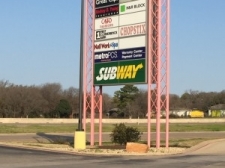 Shopping Center - 901-903 N IH 35, Waco, TX
$1.37/SqFt/Year
1,027-0 SqFt
HEB Anchored Retail Center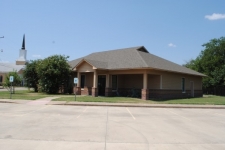 Health Care - 901 Ashleman, Bellmead, McLennan, TX
$15/SqFt/Year
3,886-0 SqFt
Dental Office - For Sale or Lease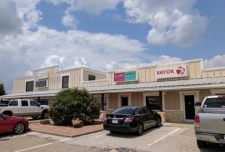 Office - 7609 Woodway Dr, Woodway, TX
$1.65/SqFt/Year
1,097-1,743 SqFt
Office space for lease with good signage and visibiity
Industrial Park - 215 Cotton Drive, Waco, TX
$4.8/SqFt/Year
17,500 SqFt
17,500 SF Warehouse for Lease
Retail - 1428 South Valley Mills Drive, Beverly Hills, TX
$16/SqFt/Year
Free Standing Building for Lease
Office - 4001 W Airport Freeway, Bedford, TX
$1.42/SqFt/Year
900-35,000 SqFt
Office Lease Space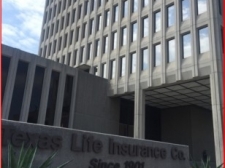 Office - 900 Washington Avenue, Waco, TX
$16.8/SqFt/Year
750-7,490 SqFt
Office Space for Lease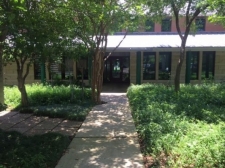 Office - 2400 Empire Central, Dallas, TX
1,957-11,106 SqFt
Controlled access office space in Dallas / Love Field area. Quiet wooded lot with ample parking and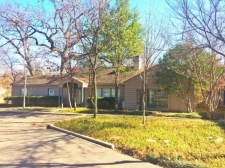 Office - 2404 Empire Central, Dallas, TX
2,253 SqFt
Tucked away in beautiful mature greenery is a perfect family office with ample parking.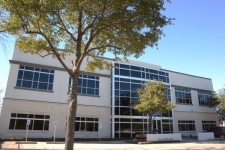 Office - 1903 Anson Rd., Dallas, TX
22,868 SqFt
Class B office with attached warehouse in Love Field / Medical District of Dallas.
Single Family - 727 Freeman Dr #A, San Antonio , TX
$1200/SqFt/Month
960 SqFt
727 Freeman Dr #A - Home for Rent in San Antonio, TX 78228 1/1/1 *Beautiful home fully furnished
Office - 8717 Milwaukee Avenue, Lubbock, TX
$15.9/SqFt/Month
2,500 SqFt
Lubbock Professional Office Building Space for Lease - 2 spaces available from 2,500 SF to 2,500 SF
---