---
Those looking for Texas commercial real estate listings will have a wide variety of choices, as the state is the second largest not only in area, but also in population. Texas' population is estimated as 25 million.
Of all the cities in Texas, Houston has the most commercial real estate listings, and its population is estimated at 2,144,491. San Antonio and Dallas are also rich with commercial realty with populations of 1,328,200 and 1,300,350 respectively.
Ever since the early 20th century, the economy of Texas has been strong due to the discovery of oil. Thriving industries in Texas include agriculture, energy, electronics, petrochemicals, and aerospace. The space's gross state product is $1.207 trillion.
Currently, 57 Fortune 500 companies have headquarters and office space in Texas. Those interested in commercial realty and investment property in Texas will be pleased to know that Site Selection Magazine has rated it the most business friendly state in the country. Transportation is also easy and convenient as Texas has more airports than any other state.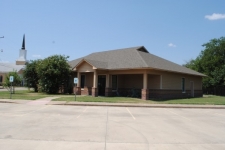 Health Care - 901 Ashleman, Bellmead, McLennan, TX
$15/SqFt/Year
3,886-0 SqFt
Dental Office - For Sale or Lease
Office - 400 AUSTIN AVE, WACO, TX
$1500/SqFt/Month
1 SqFt
GREAT OFFICE SUITE AVAILABLE IN DOWNTOWN WACO - WALKING DISTANCE TO COURT HOUSE, RESTAURANTS AND SHO
Industrial - 3914 W Loop 281, Longview, TX
$0.4/SqFt/Month
30,000 SqFt
Subject property is a 30,000 sq. ft. building with 7,500 sq. ft. available.
Office - 6400 COBBS DR #100, Waco, TX
$1.25/SqFt/Month
LOCATED AT THE FRONT OF A POPULAR OFFICE PARK - THIS PROPERTY OFFERS MOVE-IN READY PROFESSIONAL OFFI
---
Office - 418 People's Street, Corpus Christi, TX
Furman Plaza, Downtown Corpus Christi
Industrial - 110 N. Taylor, Amarillo, TX
14,654 SqFt
Good industrial warehouse building. Excellent for storage or shop. Two 10' dock high doors.
Office - 802 S. Avondale, Amarillo, TX
52,714 SqFt
Approximately 1.21 acres lot located just west of the Amarillo Country Club. 150' x 300'*
---
Retail - 4600 Washinton, Amarillo, TX
2,700 SqFt
DEED RESTRICTIONS (
Office - 223 SW 4th AVE, Amarillo, TX
3,720 SqFt
Class A office space, convenient to Down Town. Good parking. Owner occupied and well maintained.
Retail - 7006 S. Western, Amarillo, TX
2,400 SqFt
Located on the west side of Western at Farmers Ave. Property has +- 2,400 sf with (1) restroom.
Retail - 2203 Bell, Amarillo, TX
2,000 SqFt
New Construction with (+-)
Retail - 4010 River Road, Amarillo, TX
3,000 SqFt
Very nice space currently set up for day spa, tanning and haircare.
Industrial - 305 S. Milam, Amarillo, TX
5,400 SqFt
Office and warehouse space. Excellent for construction company or inventory storage or shop.
Retail - 227 Enterprise, Hewitt, TX
$26/SqFt/Year
1,133 SqFt
WALMART SHADOW ANCHORED RETAIL CENTER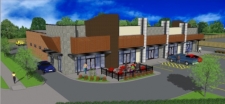 Retail - 1703 S. 18th Street, Waco, TX
$26-34/SqFt/Year
1,709-2,753 SqFt
Proposed Retail Center
Others - 2100 S Eastman Rd, Longview, TX
$0.42/SqFt/Month
2,400 SqFt
Subject property is a 2,400 sq. ft. Office/Warehouse on a .24 acre tract.
Retail - 7401 SW 45th, Amarillo, TX
1,275 SqFt
Amarillo Plaza CenterCo-tenants include Cato, Gamestop, Subway, Strong Demographics.
Industrial - 1105 N Fillmore, Amarillo, TX
3,252 SqFt
Quanset building with two 12' overhead doors - fenced in side yard. Good ingress and egress.
Industrial - 4711 Western, Amarillo, TX
1,500 SqFt
Office/Warehouse property located on the backside of the MRC building were ACE Hardware is the ancho
Retail - 1420 Hwy 287, Dumas, TX
2,400 SqFt
This Retail Center is located in Dumas, TX on the main highway.
---