---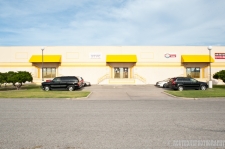 Industrial Park - 417 Sun Belt Drive, Corpus Christi, TX
2,478-4,800 SqFt
Industrial Park Suites - Now Available

Industrial Park - 433 Sun Belt Drive, Corpus Christi, TX
2,400-4,800 SqFt
Industrial Park Suites - Now Available
Retail - 4300 S. Padre Island Drive, Corpus Christi, TX
2,280 SqFt
S. Padre Island Drive - Office & Retail Space Available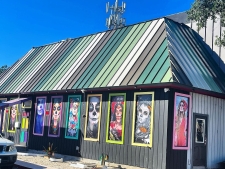 Multi-Use - 4244 S. Padre Island Drive, Corpus Christi, TX
7,209 SqFt
4244 S. Padre Island Drive
Industrial - 255 S. Navigation #A, Corpus Christi, TX
184-1,213 SqFt
Spacious Warehouse
Business Park - 226 Enterprize Parkway, Corpus Christi, TX
2,806-3,471 SqFt
Enterprize Parkway Office Space For Lease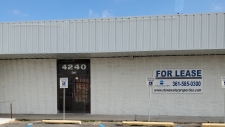 Retail - 4240 S. Padre Island Drive, Corpus Christi, TX
652-7,063 SqFt
Retail /Office Space - Located off S. Padre Island Drive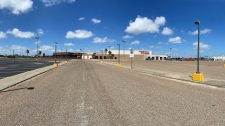 Retail - 1305 Airline Rd., Corpus Christi, TX
0-79,463 SqFt
Retail Space - Located at Airline Rd. and S. Padre Island Dr.

Retail - 4215 S. Staples, Corpus Christi, TX
2,118-11,856 SqFt
Retail / Office Space - Located at Staples & Everhart Intersection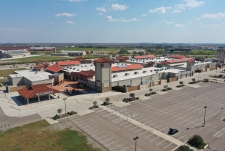 Multi-Use - 500 N IH 69, Robstown, TX
756-307,271 SqFt
Multi-Use Facility
Office - 200 N St. Mary's Street, Beeville, TX
0-8,275 SqFt
Office/Retail Space-Now Available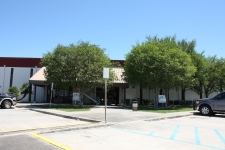 Office - 5277 Old Brownsville Road, Corpus Christi, TX
7,135-10,075 SqFt
Office Building Located Right Off S. Padre Island Drive
Office - 101 PINE VIEW DR, Boerne, TX
3,128 SqFt
Great Professional Office Space or Day Care. 4 Offices, Large Bonus Conference Room.
Industrial - 820 Guadalupe St, Laredo, TX
67,515 SqFt
ZONED B-4 Commercial strip unit with approx. 6,608 sq ft of open space.
Industrial - 1418 Zaragoza St, Laredo, TX
6,173 SqFt
Need air conditioned storage space or thinking of opening a retail store?
Industrial - 3718 BLANCO RD, San Antonio, TX
9,494 SqFt
Excellent Warehouse Space with multiple offices and sub leasing opportunities.
Industrial - 3466 FM 536, Pleasanton, TX
8,450 SqFt
Brand New Flex Space, Office has Tile Floors, Conference Room, Kitchen, 3 Offices There is also a pa
Office - 172 ENTERPRISE PKWY, Boerne, TX
8,616 SqFt
FOR LEASE- Building one has 5000 Square Feet, Class A Office Space.
Industrial - 201 Hillside Rd, Laredo, TX
3,169 SqFt
Looking for the Perfect location for your business? Look no further.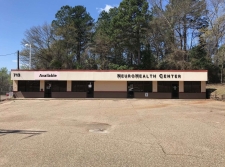 Others - 713 N Fourth St. Ste. 2, Longview, TX
$2,500 Month
2,400 SqFt
Well located property that has been a medical location for about 20 years.
Those looking for Texas commercial real estate listings will have a wide variety of choices, as the state is the second largest not only in area, but also in population. Texas' population is estimated as 25 million.
Of all the cities in Texas, Houston has the most commercial real estate listings, and its population is estimated at 2,144,491. San Antonio and Dallas are also rich with commercial realty with populations of 1,328,200 and 1,300,350 respectively.
Ever since the early 20th century, the economy of Texas has been strong due to the discovery of oil. Thriving industries in Texas include agriculture, energy, electronics, petrochemicals, and aerospace. The space's gross state product is $1.207 trillion.
Currently, 57 Fortune 500 companies have headquarters and office space in Texas. Those interested in commercial realty and investment property in Texas will be pleased to know that Site Selection Magazine has rated it the most business friendly state in the country. Transportation is also easy and convenient as Texas has more airports than any other state.
---