---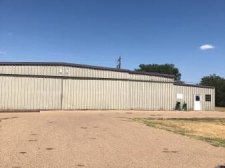 Multi-Use - 1813 E Private Road, Lubbock, TX
$4.14/SqFt/Year
5,200 SqFt
Hangar Warehouse with Office Space (1813 E PR 7330 (off of MLK and 114th)
Retail - 4519 50th Street, Lubbock, TX
$10.46/SqFt/Year
1,410 SqFt
PROPERTY OVERVIEW: Sunshine Square is very well-located in central Lubbock.
Industrial - 108 S Main Street, Victoria, TX
Updated and ready to go!
Others - 414 E Loop 281, Longview, TX
$1/SqFt/Month
Great Office/Retail Space with ample parking spaces and signage available in front of building locat
Others - 690 E. Hwy 327, Silsbee, TX
So many possibilities! Interior of building has metal liner panels.
Retail - 222 E. Jackson Avenue, Harlingen, TX
$1.25/SqFt/Month
2,708 SqFt
Former beauty salon located in the downtown area in Harlingen , TX.
Office - 12203 Quaker Avenue, Lubbock, TX
$24.75/SqFt/Year
5,918 SqFt
Single and double occupancy office spaces in a multi-tenant executive suite office building construc
Retail - 3211 50th Street, Lubbock, TX
$14/SqFt/Year
Restaurant with outdoor patio, grease trap, and drive-thru available for lease;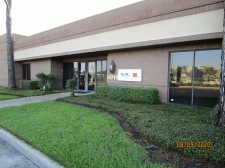 Office - 9819 Whithorn Drive, Houston, TX
$10.45/SqFt/Year
4,663 SqFt
Office For Lease - 9819 Whithorn Drive
Industrial - 9814 Whithorn Drive, Houston, TX
$8.37/SqFt/Year
5,361 SqFt
Industrial For Lease!!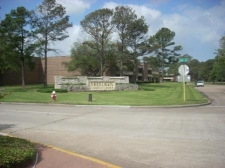 Industrial - 9823 - B Whithorn Drive, Houston, TX
$11.62/SqFt/Year
3,590 SqFt
Office/Warehouse For Lease!!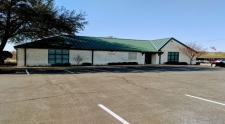 Office - 1838 N Valley Mills Dr, Waco, TX
130-1,200 SqFt
Executive Office Space for Lease

Office - 4949 Franklin Ave., Waco, TX
236-1,140 SqFt
Office Space For Lease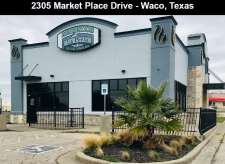 Retail - 2305 Market Place Drive, Waco, TX
Premier Restaurant Location. 2,812 SF, Drive thru. 46 Parking Spaces.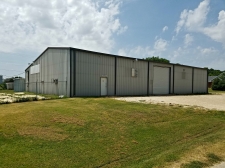 Office - 106 Our Road, Waco, TX
$6/SqFt/Year
6,000 SqFt
Office/Warehouse For Lease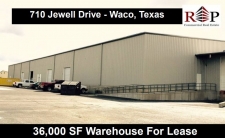 Industrial - 710 Jewell, Waco, TX
$5.4/SqFt/Month
3,600 SqFt
150' X 240' 18,000 SF Air-Conditioned Warehouse with Overhead
Office - 5607 114th Street, Lubbock, TX
$16.5/SqFt/Year
6,688 SqFt
Freestanding office building under construction in prestigious Stonewood Office Park on the south si
Others - 3507 C McCann Rd., Longview, TX
$1.12/SqFt/Month
2,100 SqFt
2,100 sqft. office space in strip center across from the Longview Mall.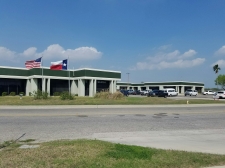 Business Park - 226 Enterprize Parkway, Suite 120, Corpus Christi, TX
$1.08/SqFt/Month
1,080 SqFt
Enterprize Parkway Office Space For Lease-Available Today!
Business Park - 418 Peoples Street, Corpus Christi, TX
$1.41/SqFt/Month
553-2,613 SqFt
Historic Furman Plaza, Downtown Corpus Christi (Corner of Mesquite and Peoples)
Those looking for Texas commercial real estate listings will have a wide variety of choices, as the state is the second largest not only in area, but also in population. Texas' population is estimated as 25 million.
Of all the cities in Texas, Houston has the most commercial real estate listings, and its population is estimated at 2,144,491. San Antonio and Dallas are also rich with commercial realty with populations of 1,328,200 and 1,300,350 respectively.
Ever since the early 20th century, the economy of Texas has been strong due to the discovery of oil. Thriving industries in Texas include agriculture, energy, electronics, petrochemicals, and aerospace. The space's gross state product is $1.207 trillion.
Currently, 57 Fortune 500 companies have headquarters and office space in Texas. Those interested in commercial realty and investment property in Texas will be pleased to know that Site Selection Magazine has rated it the most business friendly state in the country. Transportation is also easy and convenient as Texas has more airports than any other state.
---