---
Those looking for Texas commercial real estate listings will have a wide variety of choices, as the state is the second largest not only in area, but also in population. Texas' population is estimated as 25 million.
Of all the cities in Texas, Houston has the most commercial real estate listings, and its population is estimated at 2,144,491. San Antonio and Dallas are also rich with commercial realty with populations of 1,328,200 and 1,300,350 respectively.
Ever since the early 20th century, the economy of Texas has been strong due to the discovery of oil. Thriving industries in Texas include agriculture, energy, electronics, petrochemicals, and aerospace. The space's gross state product is $1.207 trillion.
Currently, 57 Fortune 500 companies have headquarters and office space in Texas. Those interested in commercial realty and investment property in Texas will be pleased to know that Site Selection Magazine has rated it the most business friendly state in the country. Transportation is also easy and convenient as Texas has more airports than any other state.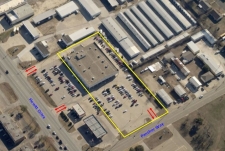 Retail - 109 Panther Way, Hewitt, TX
$8.25/SqFt/Year
32,214 SqFt
Big Box Retail for Lease
Office - 802 S. Avondale, Amarillo, TX
52,714 SqFt
Approximately 1.21 acres lot located just west of the Amarillo Country Club. 150' x 300'*
Retail - 2203 Bell, Amarillo, TX
2,000 SqFt
New Construction with (+-)
Office - 1612 Washington S, Amarillo, TX
Very nice custom designed office including custom executive trim molding, built-in desks and file dr
---
Retail - 3440 S. Bell, Amarillo, TX
135,482 SqFt
Existing tenants include Bank of America, Prime Lending, Schlotzsky's, UPS, State Farm, Edward Jones
Retail - 7401 SW 45th, Amarillo, TX
1,275 SqFt
Amarillo Plaza CenterCo-tenants include Cato, Gamestop, Subway, Strong Demographics.
Retail - 1420 Hwy 287, Dumas, TX
2,400 SqFt
This Retail Center is located in Dumas, TX on the main highway.
---
Retail - 1701 Avondale, Amarillo, TX
1,400 SqFt
Strip Shopping Center located at the southeast corner of Plains and Avondale.
Office - 701 Taylor, Amarillo, TX
8,305 SqFt
THE place to be in Amarillo!
Retail - 4178 Business Park, Amarillo, TX
1,350 SqFt
Western Business Park is located on South Western, one block south of Hillside Drive, with easy acce
Retail - 2001 S. Coulter, Amarillo, TX
3,750 SqFt
31,400 square foot shopping center. Strip center with good traffic flow and easy access.
Retail - SE 34th and Ross, Amarillo, TX
3,483 SqFt
40,000 sf Retail Shopping Center @ Tradewinds Village. SE corner of 34th &
Retail - 1111 N Buchanan, Amarillo, TX
3,712 SqFt
Reasonably priced retail space on Interstate 87 on ramp going north.
Retail - 7517 - 7699 Canyon Drive, Amarillo, TX
1,200 SqFt
Canyon Business Park is located on I-27/Canyon E-Way just west of Bell.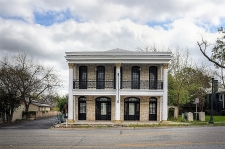 Retail - 705 S Main St, Boerne, TX
4,896 SqFt
705 S Main St, Boerne, TX 78006
Office - 7202 Slide #300, Lubbock, TX
NEW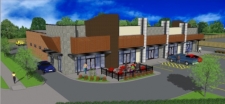 Retail - 1703 S. 18th Street, Waco, TX
$26-34/SqFt/Year
1,709-2,753 SqFt
Proposed Retail Center
Office - 4511 Highway 6 N Suite B, Houston, TX
$460-1200/SqFt/Month
45-312 SqFt
Executive Office Suites With Virtual Offices Available for lease
Industrial - 5400 Suncrest Dr. Suite B4, El Paso, TX
Office/warehouse spaces range from 960 sf up to 1,440 sf and are grade level with overhead doors.
Industrial - 1000 JEWELL, Waco, TX
$3.5/SqFt/Year
WAREHOUSE - FULLY CLIMATE CONTROLLED AND SPRINKLERED SIZE: 71,300 SQ FT LAND: 5.38 AC BUILT:
---