---
Office - 4412 74th Street, Lubbock, TX
$17/SqFt/Year
Quality office suites in prestigious Coppertree Office Park with attractive and mature landscaping &
Retail - 2210 E. Interstate 2, Ste A, Mission, TX
$1.5/SqFt/Month
23,400 SqFt
Barton Creek Pavilion is a new construction, mixed-use project that sits in the heart of Mission, TX
Retail - 2210 E. Interstate 2, Ste K, Mission, TX
$1.5/SqFt/Month
23,400 SqFt
Barton Creek Pavilion is a new construction, mixed-use project that sits in the heart of Mission, TX
Retail - 2210 E. Interstate 2, Ste D, Mission, TX
$1.5/SqFt/Month
23,400 SqFt
Barton Creek Pavilion is a new construction, mixed-use project that sits in the heart of Mission, TX
Retail - 7501 N. 10th Street, McAllen, TX
$38/SqFt/Year
12,325 SqFt
Valencia Marketplace is a Sam's Club anchored shopping center located just off of the Trenton Road a
Retail - 2210 E. Interstate 2, Ste E, Mission, TX
$1.5/SqFt/Month
23,400 SqFt
Barton Creek Pavilion is a new construction, mixed-use project that sits in the heart of Mission, TX
Retail - 2210 E. Interstate 2, Ste B, Mission, TX
$1.5/SqFt/Month
23,400 SqFt
Barton Creek Pavilion is a new construction, mixed-use project that sits in the heart of Mission, TX
Retail - 2210 E. Interstate 2, Ste C, Mission, TX
$1.5/SqFt/Month
23,400 SqFt
Barton Creek Pavilion is a new construction, mixed-use project that sits in the heart of Mission, TX
Retail - 2210 E. Interstate 2, Ste J, Mission, TX
$1.5/SqFt/Month
23,400 SqFt
Barton Creek Pavilion is a new construction, mixed-use project that sits in the heart of Mission, TX
Industrial - 328 Leon, El Paso, TX
$12/SqFt/Year
2,500 SqFt
Flex office/showroom/warehouse with a secured yard.
Retail - 513 San Antonio, El Paso, TX
$16.75/SqFt/Year
Newly remodeled office/retail space in the heart of the downtown Union Plaza Entertainment District.
Others - 200 Anthony Street, El Paso, TX
$10/SqFt/Year
This building is located in the heart of downtown El Paso's Union Plaza Entertainment District.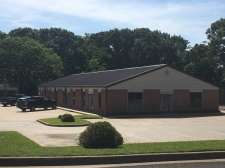 Office - 6724 Paluxy Dr, Tyler, TX
$1800-4950/SqFt/Month
1,125-3,960 SqFt
MULTIPLE OFFICE SUITES AVAILABLE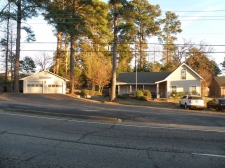 Office - 13359 S HWY 155, Tyler, TX
$12.6/SqFt/Year
2,778 SqFt
OFFICE BUILDING FOR LEASE $3000/MO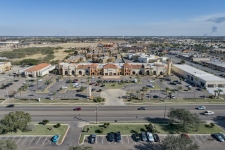 Retail - 3300 N. McColl Rd Ste N, McAllen, TX
$1.5/SqFt/Month
2,582 SqFt
The District at McAllen, is a tremendous mixed used center and is perfect for any retail, office or
Retail - 3300 N. McColl Rd Ste O, McAllen, TX
$1.5/SqFt/Month
2,558 SqFt
This beautiful shopping center is ideally located in The Heart of McAllen, Texas.
Retail - 4105 Dowlen Rd, Beaumont, TX
$4164.36/SqFt/Month
1 SqFt
• 2,250 SF available FOR SUBLEASE • Base Rent = $22.20 psf / year • Nets = $4.90 psf / year
Retail - 1501 S. 10th St, McAllen, TX
1,877 SqFt
This Former Mi Taco Ponchos location is ideally situated in South McAllen, TX.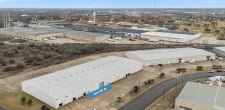 Industrial - 700 SCHROEDER DR, Waco, TX
$4.8/SqFt/Year
SIZE: 45,000 Sq. Ft. Property may be divided into 15,000/30,000 Sq. Ft. OFFICE: 560 Sq. Ft.
Office - 427 Duranta Avenue #100, Alamo, TX
$1.5/SqFt/Month
3,759 SqFt
Large Medical Plaza available for lease.
Those looking for Texas commercial real estate listings will have a wide variety of choices, as the state is the second largest not only in area, but also in population. Texas' population is estimated as 25 million.
Of all the cities in Texas, Houston has the most commercial real estate listings, and its population is estimated at 2,144,491. San Antonio and Dallas are also rich with commercial realty with populations of 1,328,200 and 1,300,350 respectively.
Ever since the early 20th century, the economy of Texas has been strong due to the discovery of oil. Thriving industries in Texas include agriculture, energy, electronics, petrochemicals, and aerospace. The space's gross state product is $1.207 trillion.
Currently, 57 Fortune 500 companies have headquarters and office space in Texas. Those interested in commercial realty and investment property in Texas will be pleased to know that Site Selection Magazine has rated it the most business friendly state in the country. Transportation is also easy and convenient as Texas has more airports than any other state.
---