---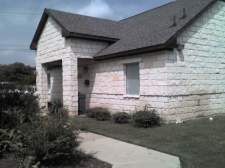 Office - 7201 Baker Boulevard, Bldg A, Richland Hills, TX
$99,000
1,200 Sq. Ft.
±1,200 SF Commercial Building in Richland Hills, TX
Farm - 0 S. Samar Road, La Feria, TX
$108,800
694,782 Sq. Ft. on 15.98 acres
Native brush land, fenced , ditch on the west side.
Bed Breakfast - 731 Clarksville Street, Paris, TX
$349,900
A beautiful and functional Victorian Bed and Breakfast from the 1800's with a rich history!
Industrial - 120 Private Road 6270, Mineola, TX
$325,000
6,880 Sq. Ft. on 1 acres
Property is currently leased at $
---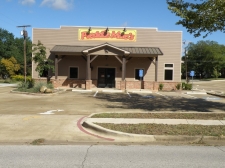 Retail - 403 W Martin Luther King Jr Blvd, Tyler, TX
$498,000
3,748 Sq. Ft. on 0.68 acres
TYLER RESTAURANT LESS THAN 2 YEARS OLD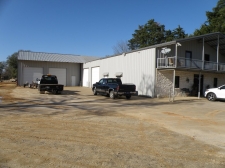 Multi-Use - 15160 HWY 155, Tyler, TX
$625,000
7,582 Sq. Ft. on 2.65 acres
GREAT COMMERCIAL PROPERTY WITH OVER 7500 SQ FT ON 2.6 ACRES
Industrial - 2313 Ridge RD 103, Rockwall, TX
$3,250
1,626 Sq. Ft.
Nice professional single story office in an excellent location - 0.
---
Industrial - 107 FIRST ST., Claude, TX
$319,000
NOSTALGIC WITH A FLARE OF INDUSTRIAL in this mixed-use building.
Industrial - 308 W Lamar ST, Royse City, TX
$2,800
3,000 Sq. Ft.
Unique opportunity in up and coming area of Downtown Royse City. 1.
Industrial - 3402 Goodnight BLVD, Wills Point, TX
$295,000
4,990 Sq. Ft.
Outside the City limits of Wills Point give you the opportunity for Retail, Office, Warehouse or Ind
Industrial - 1705 Longfellow LN, Cleburne, TX
$175,000
1,703 Sq. Ft.
Just Under 2 Acres of Prime Location Property.
Industrial - 17 W Highland Blvd, San Angelo, TX
$629,000
27,053 Sq. Ft.
2 commercial buildings spanning a commercial block on one acre in downtown San Angelo.
Industrial - 1018 S Irving St, San Angelo, TX
$230,000
8,556 Sq. Ft.

Industrial - 17 W Highland Blvd, San Angelo, TX
$399,000
11,840 Sq. Ft.
Can be sold individually or with listing "89233". Commercial building in downtown San Angelo.
Industrial - US 18246 S Hwy 87, Van Court, TX
$395,000
10,950 Sq. Ft.
Country grain elevator and feed mill situated on 5 acres in a prime location for the area.
Industrial - 3416 Hickory Tree RD, Balch Springs, TX
$796,495
Prime property for local Commercial Retail Development.
Industrial - 113 Commercial ST, Garland, TX
$225,000
1,800 Sq. Ft.
Contractor shop in the Garland Industrial Park with easy access to Dallas markets.
Industrial - 105 W Washington Dr, San Angelo, TX
$425,000
13,200 Sq. Ft.
This building has over 13,000 sq ft. The office space has nice updates and is ready for a new owner.
Multi-family - 4115 Gilbert AVE, Dallas, TX
$975,000
3,952 Sq. Ft.
Great investment property!! Home is located in a sought after area.
Industrial - 103 Wildcat DR. #B, Whitehouse, TX
$145,000
This building can be purchased separate or with building to the right.
Those looking for Texas commercial real estate listings will have a wide variety of choices, as the state is the second largest not only in area, but also in population. Texas' population is estimated as 25 million.
Of all the cities in Texas, Houston has the most commercial real estate listings, and its population is estimated at 2,144,491. San Antonio and Dallas are also rich with commercial realty with populations of 1,328,200 and 1,300,350 respectively.
Ever since the early 20th century, the economy of Texas has been strong due to the discovery of oil. Thriving industries in Texas include agriculture, energy, electronics, petrochemicals, and aerospace. The space's gross state product is $1.207 trillion.
Currently, 57 Fortune 500 companies have headquarters and office space in Texas. Those interested in commercial realty and investment property in Texas will be pleased to know that Site Selection Magazine has rated it the most business friendly state in the country. Transportation is also easy and convenient as Texas has more airports than any other state.
---