---
Retail - 8550 South 1300 East, Sandy, UT
$12-14/SqFt/Year
2,000-6,469 SqFt
Country Square Retail in Sandy
Retail - 1866 North 1200 West, Layton, UT
1,476 SqFt
Summit Plaza Retail/Office in Layton
Office - 3920 South 1000 East, Millcreek, UT
$18/SqFt/Year
671-4,979 SqFt
Millcreek Office Suites
Office - 747 East South Temple, Salt Lake City, UT
1,526-3,270 SqFt
South Temple Office Suite
Office - 9980 South 300 West, Sandy, UT
$21.5/SqFt/Year
3,089 SqFt
Fully Furnished Office in Sandy
Industrial - 1352 West 7800 South, West Jordan, UT
$13.8/SqFt/Year
3,000 SqFt
West Jordan Warehouse with Office
Retail - 2560 South Main Street, Salt Lake City, UT
$16.67/SqFt/Year
1,800 SqFt
Salt Lake Retail/Werehouse
Industrial - 3687 West 2100 South, Salt Lake City, UT
1,482-6,751 SqFt
Warehouse Flex in Salt Lake
Retail - 1659 W. North Temple, Salt Lake City, UT
1,500 SqFt
CAF
Office - 2480 South Main Street, South Salt Lake, UT
1,621 SqFt
South City Center Office Space
Office - 1262 Gibson Avenue, Ogden, UT
$12/SqFt/Year
1,300 SqFt
Ogden End Cap Office/Retail
Retail - 25 N. Hillcrest Road, Saratoga Springs, UT
$16/SqFt/Year
2,659 SqFt
Saratoga Springs End Cap Retail
Retail - 8600 South Highland Drive, Cottonwood Heights, UT
$7/SqFt/Year
11,600-21,600 SqFt
Willow Creek Retail on Highland Drive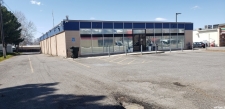 Office - 323 No. Main Street, Tooele, UT
169-2,500 SqFt
Office space in the Heart of Tooele City!
Office - 1407 North 2000 West, Clinton, UT
1,578-6,639 SqFt
Medical/General Office
Industrial - 3886 W. Iron Rose Place, Salt Lake City, UT
$1.05-1.1/SqFt/Month
4,000-16,900 SqFt
Warehouse Available for pre Lease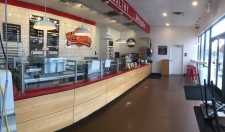 Retail - 43 East 5900 South, Murray, UT
1,200 SqFt
Turn Key Restaurant & Full Service Catering Equipment
Office - 6936 S. Promenade Drive, Cottonwood Heights, UT
$13/SqFt/Year
990-2,258 SqFt
Cottonwood Heights Office Space
Office - 2115 South 3600 West, West valley city, UT
3,130 SqFt
West Valley Office Space
Office - 870 East 9400 South, Sandy, UT
710 SqFt
Sandy Office Suites
If you are looking for Utah commercial real estate listings, you will find that most of them are located on the Wasatch Front, which is around Salt Lake City. Approximately 80% of the state's residents live in this region. Other parts of the state are mostly uninhabited with few buildings. As a result, there are vast expanses of Utah with little in the way of commercial realty and investment properties.
In the 2010, the gross state product in Utah was $114.5 billion. The economy of Utah is based heavily on transportation, IT, government services, and mining. Much of the state's rural commercial land is dedicated to cattle ranching. Industrial space in eastern Utah is also dedicated to petroleum production, which is another important industry in Utah.
If you are looking for Utah commercial real estate listings, you will be interested to learn that Forbes ranked the state #1 for "Best States for Business."
---