Search Results - Virginia
---
The Commonwealth of Virginia has a population of more than 8 million. Virginia commercial real estate listings are spread throughout the state in cities including Fairfax, Virginia Beach and Prince William. The largest city in the state is Fairfax with an estimated population of 1,052,581.
There are 11 metropolitan areas in Virginia. However, Northern Virginia, Hampton Roads and Richmond-Petersburg are the most populous and therefore will have the most commercial real estate listings overall. Fairfax County is another interesting region of Virginia as there is a great deal of retail space and office space in Tysonís Corner.
The economy of Virginia is based on different industries including government, farming, and business. A lot of the industrial space and office space in Virginia is dedicated to technology. In fact, there are more technology workers in Virginia than any other state.
About 24% of the land in Virginia is used for agriculture. The stateís rural commercial land produces a variety of crops including tomatoes, soy, peanuts and hay.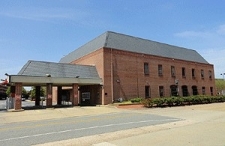 Office - 1 West Queens Way, Hampton, VA
26,615 Sq. Ft. on 36590 acres
3 story Commercial Bldg. in Hampton VA
Single Family - 577 bartley st, haysi, VA
$34,900
1,450 Sq. Ft.
Single Family Colonial Home Only $34,900.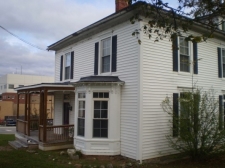 Office - 100 S. Franklin St, Christiansburg, VA
$299,000
3,660 Sq. Ft.
Professional Office Building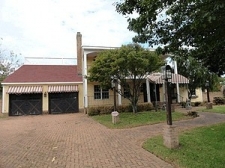 Single Family - 69 Chowning Dr., Hampton, VA
3,900 Sq. Ft. on 25320 acres
Waterfront Home in Hampton VA
---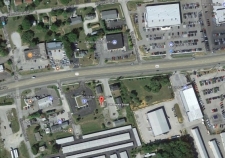 Land - 2155 Roanoke St, Christiansburg, VA
$895,000
Pad Ready Level Lot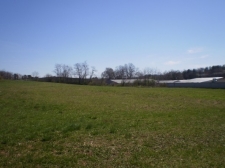 Office - TBD Badger St, Christiansburg, VA
$199,000
Level Commercial Building Lot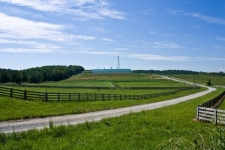 Farm - 1771 Flanagan Drive, Christiansburg, VA
$1,495,000
27,136 Sq. Ft. on 71.84 acres
Equestrian Center with 28 Acres
---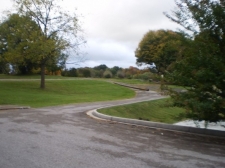 Retail - 945 N. Franklin St, Christiansburg, VA
$899,000
2,520 Sq. Ft. on 3.76 acres
3.761 Ac lot in the Town of Christiansburg. High traffic count and excellent visibility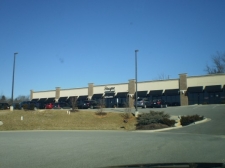 Office - 6121 Warren Newcomb Dr, Radford, VA
$1,295,000
10,710 Sq. Ft. on 1.36 acres
Office/Service/Retail Building in the Fairlawn area of Radford/Pulaski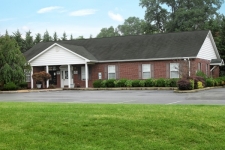 Office - 1700 South Loudoun Street, Winchester, VA
$550,000
2,880 Sq. Ft.
Office Property For Sale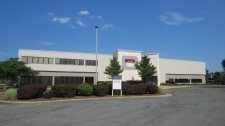 Multi-Use - 108 Powers Court, Sterling, VA
$7,200,000
72,084 Sq. Ft.
Bays Dulles Business Center is a two-story, 72,085-square-foot flex building.
Retail - 22706 Jeb Stuart Highway, Damascus, VA
336 Sq. Ft. on 4 acres
BB&T Corporate Real Estate Auction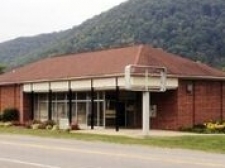 Office - 836 Rockbridge Rd., Glasgow, VA
2,532 Sq. Ft.
BB&T Corporate Real Estate Auction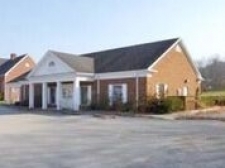 Office - 5894 Lee Highway, Atkins, VA
2,091 Sq. Ft. on 49299.44 acres
BB&T Corporate Real Estate Auction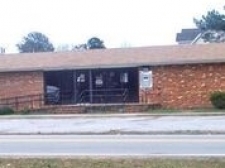 Retail - 22334 General Thomas Highway, Newsoms, VA
1,848 Sq. Ft.
BB&T Corporate Real Estate Auction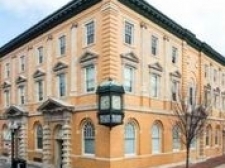 Office - 100-110 North Loudoun St., Winchester, VA
29,544 Sq. Ft.
BB&T Corporate Real Estate Auction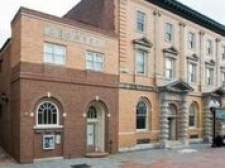 Office - 112 North Loudoun St., Winchester, VA
11,616 Sq. Ft.
BB&T Corporate Real Estate Auction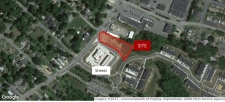 Land - 2801 Lafayette Blvd., Fredericksburg, VA
$389,000
0.82 acres
Land for Sale in Fredericksburg - 0.82 acres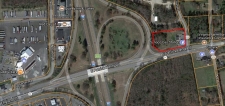 Retail - 10292 E Patrick Henry Road, Ashland, VA
$2,429,000
1,473 Sq. Ft. on 2.2 acres
Retail Building for Sale in Ashland - 1,473 SF
Office - 380 Riverside Drive, Bassett, VA
$950,000
3,000 Sq. Ft. on 1 acres
Former Bank on Riverside Drive
---