Search Results - Virginia
---
Office - 4456 Germanna Highway, Locust Grove, VA
$3,000 Month
2,823 SqFt
Office Building located on Germanna Highway located minutes from Lake of the Woods community and acr
Office - 2706 Lafayette Blvd, Fredericksburg, VA
$2,250 Month
960 SqFt
Just south of the intersection of Lafayette Blvd & Olde Greenwich Drive. 1.
Retail - 15 South Gateway Drive, Suite 119, Fredericksburg, VA
18,780 SqFt
18,780 sf Retail Multi-Building for Lease
Industrial - 3330 Bourbon Street, Suite 109 & 110 Building E, Fredericksburg, VA
$4 SqFt/Year
11,189 SqFt
Located in the Bowman Center.
Industrial - 11765 Capital Lane, Building U, Fredericksburg, VA
$4 SqFt/Year
11,500 SqFt
Located in the Bowman Center.
Retail - 5082 James Madison Highway, King George, VA
$5,500 Month
1,560 SqFt
Free Standing Building on James Madison Hwy
Office - 3920 Plank Road, Suite 210, Fredericksburg, VA
1,200 SqFt
Property located in Spotsylvania County.
Office - 3 Cedar Hill Court, Bedford, VA
$3,675 Month
3,150 SqFt
Professional Office Space consisting of a reception area, large conference room, kitchenette, large
Retail - 4020 Victory Blvd, Portsmouth, VA
$18 SqFt/Year
Move in ready retail space in the heart of Portsmouth.
Retail - 18013 Forest Road Graves Mill Center, Forest, VA
$16 SqFt/Year
(2) 2,400 sq. ft. and (1) 8,450 sq. ft.
Office - 7151 Richmond Road Suite 101/102, Williamsburg, VA
$16.75 SqFt/Year
1,200 SqFt
Easy access. High Traffic Count. Professionally managed business center. Well maintained.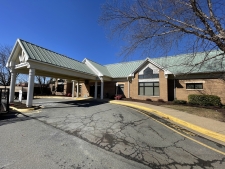 Office - 422 Garrisonville Road, Suite 101, Stafford, VA
$18.50 SqFt/Year
25,000 SqFt
Stafford Medical Park is located off Rt. 610/Garrisonville Rd in Northern Stafford County, Virginia.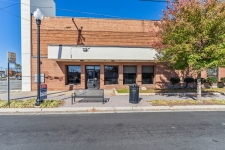 Retail - 7220 Columbia Pike, Annandale, VA
$35-40 Year
3,800-4,400 SqFt
2 Spaces available = 1- 3,800 Retail and 1 - 610 Office
Retail - 6215 Chesapeake Circle, New Kent, VA
$18 SqFt/Year
This vibrant local shopping center sits in the heart of New Kent County, immediately off of I64 at R
Office - 109 Olde Greenwich Drive Suite 102, Fredericksburg, VA
$14.50 SqFt/Year
2,704 SqFt
Lafayette Square Business Center is located just off Lafayette Blvd.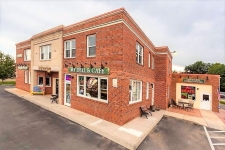 Retail - 860 E. Main Street, Unit C, Purcellville, VA
$21 SqFt/Year
12,000 SqFt
The popular two story business centre currently has the following spaces available:
Office - 10304 Spotsylvania Avenue, Suite 101, Fredericksburg, VA
4,174 SqFt
Beautiful Class A professional Office Building, Tremendous Visibility from I-95, Tons of on-site ame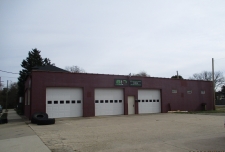 Industrial - 1623 Princess Anne Street, Fredericksburg, VA
$15 SqFt/Year
3,200 SqFt
3,200 sf Industrial Building for Lease in the city of Fredericksburg
Retail - 10691 Spotsylvania Avenue, Fredericksburg, VA
1,250 SqFt
Property located in Spotsylvania County.
Office - 2511 Salem Church Road, Fredricksburg, VA
$24 SqFt/Year
4,800 SqFt
Turnkey Medical Office Building For Sale/Lease Excellent medical office building for sale or lease.
The Commonwealth of Virginia has a population of more than 8 million. Virginia commercial real estate listings are spread throughout the state in cities including Fairfax, Virginia Beach and Prince William. The largest city in the state is Fairfax with an estimated population of 1,052,581.
There are 11 metropolitan areas in Virginia. However, Northern Virginia, Hampton Roads and Richmond-Petersburg are the most populous and therefore will have the most commercial real estate listings overall. Fairfax County is another interesting region of Virginia as there is a great deal of retail space and office space in Tyson's Corner.
The economy of Virginia is based on different industries including government, farming, and business. A lot of the industrial space and office space in Virginia is dedicated to technology. In fact, there are more technology workers in Virginia than any other state.
About 24% of the land in Virginia is used for agriculture. The state's rural commercial land produces a variety of crops including tomatoes, soy, peanuts and hay.
---