Search Results - Virginia
---
The Commonwealth of Virginia has a population of more than 8 million. Virginia commercial real estate listings are spread throughout the state in cities including Fairfax, Virginia Beach and Prince William. The largest city in the state is Fairfax with an estimated population of 1,052,581.
There are 11 metropolitan areas in Virginia. However, Northern Virginia, Hampton Roads and Richmond-Petersburg are the most populous and therefore will have the most commercial real estate listings overall. Fairfax County is another interesting region of Virginia as there is a great deal of retail space and office space in Tyson's Corner.
The economy of Virginia is based on different industries including government, farming, and business. A lot of the industrial space and office space in Virginia is dedicated to technology. In fact, there are more technology workers in Virginia than any other state.
About 24% of the land in Virginia is used for agriculture. The state's rural commercial land produces a variety of crops including tomatoes, soy, peanuts and hay.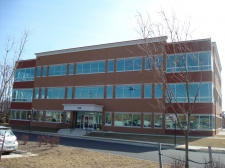 Office - 540 Fort Evans Road, Leesburg, VA
$26-30/SqFt/Year
1,500-10,000 SqFt
Fort Evans Plaza II Office Buildings - Class "A" buildings within a mixed-use retail project.
Office - 10509 Judicial Drive, Fairfax, VA
$1.83-2.08/SqFt/Month
1,737-6,840 SqFt
Essex Bank Building
Others - 45615 WILLOWPOND PLAZA, STERLING, VA
Commercial Lease - STERLING, VA
Office - 110 Vista Centre Drive, Forest, VA
$12/SqFt/Year
Attractive office space available - 106 - 3,359 sq. ft. available - Features: Full Service Lease:
---
Industrial - 78 Corporate Way, Evington, VA
$0.53/SqFt/Month
14,200 SqFt
14,200 sq. ft. office/warehouse - Office area is approx. 2200 sq. ft. with 8-10 offices.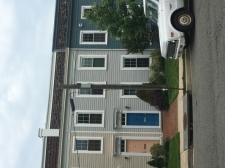 Office - 1435 Powhatan St., Alexandria, VA
$36000/SqFt/Year
1,438 SqFt
Old Town Alexandria Space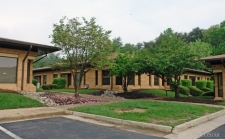 Office - 7841 Rolling Road, Springfield, VA
$25/SqFt/Year
2,195 SqFt
Office/Retail Space for Lease
---
Industrial - 7429 Timberlake Road, Lynchburg, VA
$0.85/SqFt/Month
4,134 SqFt
4,134 sq. ft. ± Garage / Shop available. A total of (7) drive-in bays - (6) 12'H x 10'W, (1)

Retail - 828 E 2nd St, Chase City, VA
Maxway Plaza
Retail - 7828 Richmond Rd. , Toano, VA
$2122/SqFt/Month
1 SqFt
retail
Office - 10 & 14 Stafford Lakes Parkway, Fredericksburg, VA
15,878 SqFt
Property located in Stafford County.
Office - 380 Riverside Drive, Bassett, VA
$18/SqFt/Year
3,000 SqFt
Bank on Riverside Drive
Office - 255 Riverside Drive, Bassett, VA
$9.83/SqFt/Year
1,465 SqFt
1465 SF Office / Medical
Office - 315 Lafayette Blvd, Fredericksburg, VA
$18.5/SqFt/Year
2,000 SqFt
PROPERTY HIGHLIGHTS Highly Visible, across from Train Station Off-Street Parking Walk to restaurants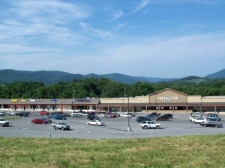 Retail - Us Rt 460 & State Rt100, Pearisburg, VA
Magic Mart
Retail - 50 Dunn Drive, Suite 109, Stafford, VA
$21/SqFt/Year
7,390 SqFt
Well maintained retail building with strong co-tenants, Units 109 &
Office - 4528 Plank Road Building A Unit A-4, Fredericksburg, VA
1,620 SqFt
1,620 SF Office Suite For Sale or Lease, Great Location on Plank Road, Built 2009, Zoned C-2, End Un
Industrial - 18200 Heath Industrial Drive, Barhamsville, VA
BRAND NEW WAREHOUSE SPACE... several 3,000sf units available.
Industrial - 235 Progress Drive, Lynchburg, VA
$0.59/SqFt/Month
5,000 SqFt
5,000 sq. ft.
Office - 309 Hunter Street, Fredericksburg, VA
1,949 SqFt
Property Description
---