Search Results - Virginia
---
Office - 6101 Boonsboro Road, Lynchburg, VA
$0.57/SqFt/Month
3,500 SqFt
Approximately 3,500 sq. ft.
Office - 1008 Prince Edward Street, Fredericksburg, VA
$1.43/SqFt/Month
3,504 SqFt
Beautifully Renovated Victorian in the heart of Downtown Fredericksburg, Fully Renovated in 201, inc
Industrial - 212 Freedom Court, Unit 1, Fredericksburg, VA
$0.29/SqFt/Month
7,632 SqFt
Property located in Spotsylvania County.
Retail - 10508 Wakeman Drive, Fredericksburg, VA
$14/SqFt/Year
Property located in Spotsylvania County.
Office - 509 George Street, Fredericksburg, VA
$28/SqFt/Year
1,980 SqFt
Located next to Hurkamp Park in downtown Fredericksburg.
Retail - 6322 Five Mile Centre Parkway, Suite 311, Fredericksburg, VA
$13/SqFt/Year
1,500 SqFt
1,500 sf Retail/Office space for Lease End Cap unit with plenty of windows
Office - 1030 McConville Road, Lynchburg, VA
$6.75/SqFt/Year
42,000 SqFt
McConville Park Condominium - 1 units available for lease 4000 SF. Rental rate at $6.75 sq. ft./yr.
Office - 3926 Seminole Trail, Charlottesville, VA
$20/SqFt/Year
20,202 SqFt
20,000 SF ± Class A multipurpose building on approximately 6.3 acres.
Office - 905 N. Memorial Blvd., Martinsville, VA
$10/SqFt/Year
32,000 SqFt
32,000 Sq. Ft. ± Class A Multipurpose building on approximately 1.89 acres.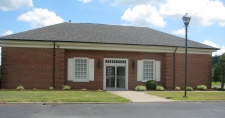 Office - 380 Riverside Drive, Bassett, VA
$18/SqFt/Year
3,000 SqFt
For Sale or Lease: Former Bank approximately 3000 SF Building on 1 AC Traffic Light Corner Lot
Retail - 605 William Street, Suite TBD, Fredericksburg, VA
$25/SqFt/Year
35,000 SqFt
City-Wide HUBZONE, Within walking distance from University of Mary Washington:
Office - 2102 Unit D Gallows Road, Vienna, VA
$1.92/SqFt/Month
2,106 SqFt
GREAT TYSONS CORNER LOCATION! MINUTES AWAY FROM TYSONS CORNER MALL SHOPS AND RESTAURANTS.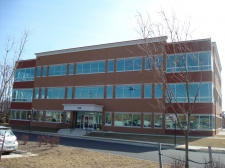 Office - 540 Fort Evans Road, Leesburg, VA
$26.75-32.5/SqFt/Year
2,562 SqFt
Fort Evans Plaza II Office Buildings - Class "A" buildings within a mixed-use retail project.
Office - 1033 Claymont Drive Suite B, Lynchburg, VA
$1000/SqFt/Month
1 SqFt
This property features approximately 1,000 sq. ft. of Office/Retail space fronting on Rt.
Office - 5312 Carolina Place, Springfield, VA
3,500 SqFt
Stand alone dental office for sale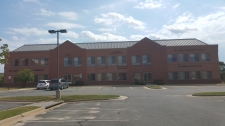 Office - 44335 Premier Plaza #230, Ashburn, VA
$1.55-1.6/SqFt/Month
1,611 SqFt
Next to One Loudoun. Lake View 4 Offices with Reception Area, conference room, Gale & Bathroom.
Retail - 7431 Richmond Road, Williamsburg, VA
$16.95/SqFt/Year
1,260 SqFt
This Property is a unique stand alone office building. Zoned B-1, Business, in James City County.
Office - 4820 Southpoint Drive, Suite 201, Fredericksburg, VA
$12.75/SqFt/Year
3,400 SqFt
The property is located in a well established office/business park just off of Route 1 and less than
Office - 21 Timberoak Court Unit B-4, Lynchburg, VA
$0.63/SqFt/Month
1,500 SqFt
Attractive office space conveniently located just off of Timberlake Road near the signalized interse
Retail - 7500 Richmond Road Unit B, Williamsburg, VA
$17/SqFt/Year
Current Barber shop, but is appropriate for any retail or commercial business.....
The Commonwealth of Virginia has a population of more than 8 million. Virginia commercial real estate listings are spread throughout the state in cities including Fairfax, Virginia Beach and Prince William. The largest city in the state is Fairfax with an estimated population of 1,052,581.
There are 11 metropolitan areas in Virginia. However, Northern Virginia, Hampton Roads and Richmond-Petersburg are the most populous and therefore will have the most commercial real estate listings overall. Fairfax County is another interesting region of Virginia as there is a great deal of retail space and office space in Tyson's Corner.
The economy of Virginia is based on different industries including government, farming, and business. A lot of the industrial space and office space in Virginia is dedicated to technology. In fact, there are more technology workers in Virginia than any other state.
About 24% of the land in Virginia is used for agriculture. The state's rural commercial land produces a variety of crops including tomatoes, soy, peanuts and hay.
---