Search Results - Virginia
---
Farm - 811 N Royal Avenue, Front Royal, VA
$259,900
The Stone House - Opportunity awaits for a mixture of uses - lots of potential with 2400+ square foo
Others - 11701 Central Street 0, Coeburn, VA
$115,900
3,988 Sq. Ft. on 1.47 acres
Commercial - Coeburn, VA
Others - 207 South Street, Franklin, VA
$79,900
2,082 Sq. Ft.
Excellent opportunity to own your commercial building for less than rent!
Office - 2250 Murrell Road, Lynchburg, VA
$325,000
0.05 acres
This property is located on Murrell Road in Lynchburg, VA in close proximity to other office and ret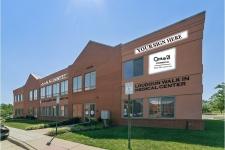 Office - 44320 Premier Plz #210-220, Ashburn, VA
$899,900
4,903 Sq. Ft. on 0.11 acres
Ashburn Office Condo(s) For Sale @ $50,000 Below Appraised Value
Office - 1115 Garrisonville Road, Stafford, VA
19,261 Sq. Ft. on 2.35 acres
19,261 SF secure office building Available For Sale or Lease.
Farm - 916 John Marshall Highway, Front Royal, VA
$850
Outstanding location on highly busy thoroughfare. Affordable opportunity for your business!
Others - 490 Roanoke Rd, Daleville, VA
$1,100,000
0.6 acres
Commercial site in busy Botetourt County corridor. 2017 traffic count 16,000 vehicles per day.
Others - 4600 Lee Hill School Drive, Fredericksburg, VA
$2,300,000
6,538 Sq. Ft. on 1.27 acres
Located in Spotsylvania County near Cosner's Corner.
Office - 111 & 117 Candlewood Court, Lynchburg, VA
$850,000
1.8 acres
Professional Office Building & Commercial Lots - Property features approx.
Others - 615 Kentucky Avenue 0, Norton, VA
$270,000
5,880 Sq. Ft. on 2.6 acres
Commercial - Norton, VA
Industrial - 2095 Barnesville Highway, Wylliesburg, VA
$495,000
400 Sq. Ft.
Great business opportunity!
Industrial - 5722 Boydton Plank, Brodnax, VA
$189,995
5,500 Sq. Ft.
Don't miss out on this spacious commercial property!!! Great location!
Industrial - 1024 Virginia Avenue, Clarksville, VA
$300,000
3,776 Sq. Ft.
BRING YOUR BUSINESS TO CLARKSVILLE On The Lake: the only lakefront Town on all of Kerr Lake!
Industrial - 876 Madison Street, Boydton, VA
$279,900
3,000 Sq. Ft.
CALLING ALL CHEFS: Are you looking for a location in Kerr Lake Region?
Industrial - 1414 Jeb Stuart Highway, Red Oak, VA
$349,000
1,812 Sq. Ft.
Great Business Opportunity!! Thriving turn key operation located in Red Oak, Va.
Industrial - 1764 Barnesville Highway, Wylliesburg, VA
$149,000
3,524 Sq. Ft.
WHAT A BUSINESS OPPORTUNITY!! Turnkey operation. Country store on a busy highway.
Land - Parcel ID's 38-23B, 38-23C, 38-23D, 38-23E, 38-23F, 38-23G, , Fredericksburg, VA
$5,321,500
33.02 acres
33.
Office - 205, 205B & 207A Wallace Lane Parcels 24-C-48, 24-C-49 & 24-, Fredericksburg, VA
2,200 Sq. Ft. on 0.57 acres
2 buildings on 3 lots with plenty of parking For Sale on Wallace Lane 205B Wallace Lane PIN #
Land - 116 Candlewood Court, Lynchburg, VA
$75,000
0.62 acres
Great Commercial lot for office building consisting of .62 acre.
The Commonwealth of Virginia has a population of more than 8 million. Virginia commercial real estate listings are spread throughout the state in cities including Fairfax, Virginia Beach and Prince William. The largest city in the state is Fairfax with an estimated population of 1,052,581.
There are 11 metropolitan areas in Virginia. However, Northern Virginia, Hampton Roads and Richmond-Petersburg are the most populous and therefore will have the most commercial real estate listings overall. Fairfax County is another interesting region of Virginia as there is a great deal of retail space and office space in Tyson's Corner.
The economy of Virginia is based on different industries including government, farming, and business. A lot of the industrial space and office space in Virginia is dedicated to technology. In fact, there are more technology workers in Virginia than any other state.
About 24% of the land in Virginia is used for agriculture. The state's rural commercial land produces a variety of crops including tomatoes, soy, peanuts and hay.
---