Search Results - Washington
---
Office - 34704 11th PL S, Federal Way, WA
9,000 SqFt
Professional or Medical Office space for lease in Federal Way across from The Crossings shopping cen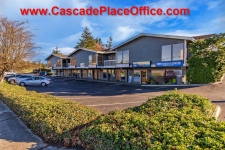 Office - 520 E. Whidbey Ave Suite 205, Oak Harbor, WA
$1,400 Month
1,010 SqFt
Commercial Condo (Suite) in Oak Harbor
Land - 1205 136th Ave E, Pacific, WA
Outdoor Storage: Recently Developed compacted gravel lot. Light Industrial Zoning.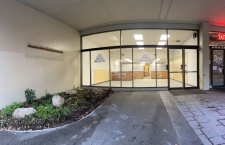 Retail - 2106 3rd Ave, Suite 3, Seattle, WA
Welcome to Belltown, Seattle's vibrant and trendy neighborhood!
Industrial - 6362 NW Warehouse Way, Silverdale, WA
$8,750 Month
11,656 SqFt
Rare & extremely difficult to find industrial space in Kitsap County.
Retail - 301 Pacific Ave, Bremerton, WA
$16 SqFt/Year
Please contact the agent for more information about this listing.
Office - 5410 - 5420 Barnes Ave NW, Seattle, WA
$29 SqFt/Year
Suite 5414
Retail - 1616-1744 S Gold Street, Centralia, WA
$12 SqFt/Year
108,633 SqFt
Established regional shopping center with room to expand. Borders two one-way main arterials.
Retail - 2404 - 2411 Chandler Ct SW, Olympia, WA
$22 SqFt/Year
94,836 SqFt
Recently acquired property from the same developer who completed the Hub in Lacey.
Land - 2515-2545 Marvin Rd NE, Lacey, WA
$30 SqFt/Year
26,476 SqFt
Building E End Caps at $35 per sq. ft. One with a drive through Inline spaces at $25 per sq. ft.
Retail - 3115 6th Ave, Suite B, Tacoma, WA, WA
$21 SqFt/Year
Prime retail location for lease in the heart of the 6th Avenue Business District next to 7-11 and ac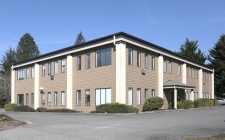 Office - 3905 Martin Way E, Olympia, WA
$30 SqFt/Year
9,600 SqFt
Professional office building close to amenities. Easy access to I-5 and downtown Olympia and Lacey.
Industrial - 213 Eleanor Ct NW, South Prairie, WA
$1 SqFt/Month
3,240 SqFt
Subject property is currently being used for truck and automotive repair.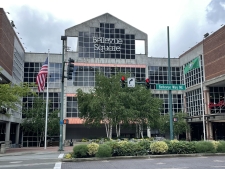 Retail - 10200 NE 4th St, Bellevue, WA
Subject space is located at the South East corner of Bellevue Square.
Office - 1117 Broadway Plaza Suite 301, Tacoma, WA
$15.50 SqFt/Year
Beautiful street level space in Downtown Tacoma. Can be used as office or retail.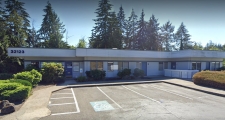 Office - 32123 1st Ave S, Federal Way, WA
Professional Office or Medical Space available South 320th Street in Federal Way.​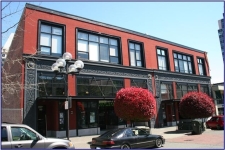 Office - 1117 Broadway Plaza Suite 501, Tacoma, WA
$14 SqFt/Year
Professional office space available for lease in the heart of Downtown Tacoma.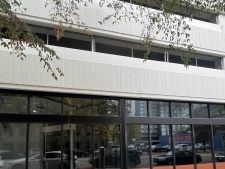 Office - 2211 3rd Ave, Suite C-3, Seattle, WA
$34.29 SqFt/Year
Retail or Office Space for Lease or Sale in Belltown, Seattle (2,712 SF)
Land - 1215 S 356th St, Federal Way, WA
The offering consists of a fenced, graveled, gated yard and two structures: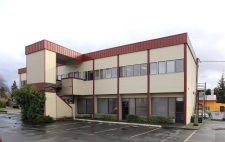 Office - 1520 Broadway, Everett, WA
1,500-3,600 SqFt
2nd Floor Office Space off of Broadway in Everett !!
You will find many of the Washington commercial real estate listings in the Seattle metropolitan area, as 60% of Washington residents live in this region. The population of the entire state was estimated as 6,274,540 at the 2010 Census. Other populous areas with Washington commercial real estate listings include Spokane with a population of 195,629, Tacoma with a population of 193,556 and Vancouver with an estimated population of 143,560.
In 2010, the total gross state product was $351.5 billion. The economy of Washington is supported by many large businesses including Boeing, Paccar, Microsoft, Amazon.com, and Nintendo, to name just a few. According to a survey in Fortune magazine, 20 of the most admired companies have office space and industrial space in Washington, namely Starbucks, Microsoft, Costco and Nordstrom.
Washington is one of the largest agricultural states. Rural commercial land is dedicated to a variety of crops including red raspberries, peas, hops, apples, sweet cherries, and many others.
---