Search Results - Washington
---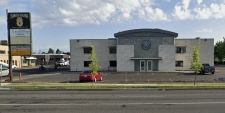 Office - 1912 N DIVISION, Spokane, WA
$15 SqFt/Year
1,260 SqFt
Office Space
Multi-family - 3845 Aurora Ave N #100, Seattle, WA
$1,995 Month
985 SqFt
Aurora Ave Frontage! Live/Work possible!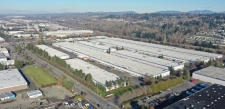 Industrial - 20024 85th Avenue S, Kent, WA
300-300,000 SqFt
Flexible Warehousing in Kent Washington!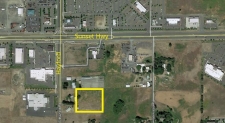 Land - 1605 S Hayford, Spokane, WA
$0.16 SqFt/Year
65,340-130,680 SqFt
Storage Lot
Retail - 2501-2555 Marvin Rd NE, Lacey, WA
$35 SqFt/Year
This End Cap space is very nicely built out with 10 private offices, several work stations, a large
Industrial - 138 Sears Rd, Chehalis, WA
$0.47 SqFt/Month
34,020 SqFt
Located on the I-5 corridor between Portland and Seattle, with quick access onto the interstate.
Industrial - 1904 Stewart St, Tacoma, WA
$10,000 Month
12,000 SqFt
Prime industrial building for lease in the Port of Tacoma.
Industrial - 6362 NW Warehouse Way, Silverdale, WA
$11,500 Month
11,656 SqFt
Rare & extremely difficult to find industrial space in Kitsap County.
Industrial - 816 - 818 99th St E, Tacoma, WA
$9,500 Month
4,128 SqFt
Prime location in Tacoma/Midland near Highway 512. Site is 1.
Office - 6135 Martin Way E, Lacey, WA
$12 SqFt/Year
27,028 SqFt
35,000 vehicles per day on Martin Way E. Just a few blocks from I-5.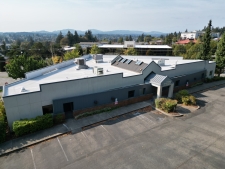 Office - 2600-2602 Cherry Ave, Bremerton, WA
9,781 SqFt
The Olympic Professional Building is located in the Sheridan Park neighborhood of East Bremerton;
Office - 10217 19th Ave SE, Everett, WA
$21.80 SqFt/Year
13,640 SqFt
Extraordinary space on 19th Ave SE in Everett, across the street from Everett Costco.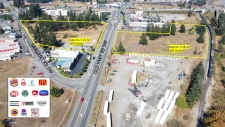 Land - 19843 Old Hwy 99 SW, Rochester, WA
$0.15 SqFt/Month
First time hitting the market in a very long time, this is your opportunity to secure a long term gr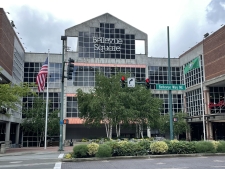 Retail - 10200 NE 4th St, Bellevue, WA
Subject space is located at the South East corner of Bellevue Square.
Office - 32701 - 32925 1st Ave S, Federal Way, WA
$14 SqFt/Year
Prime medical or professional office space available located on 1st Avenue South in Federal Way.
Office - 5920 100 Street SW #26, Lakewood, WA
$16 SqFt/Year
4,920 SqFt
Prime Medical Office space for Lease near the Lakewood Towne Center.
Land - 3807 28th Pl NE, Everett, WA
$0.17 SqFt/Month
Newly constructed Everett Land-Storage-Yard.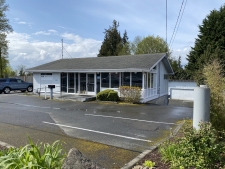 Retail - 12840 NE 85th St, Kirkland, WA
$35 SqFt/Year
1,344-2,688 SqFt
Standalone Retail Space w/ Storage + Parking
Office - 400 Warren Ave, Bremerton, WA
$1 SqFt/Year
Freshly renovated with top-quality finishes & amenities throughout. Tons of surface parking!
Office - 1117 Broadway Plaza Suite 401, Tacoma, WA
$17 SqFt/Year
33,662 SqFt
One month of free rent for every year of lease term.
You will find many of the Washington commercial real estate listings in the Seattle metropolitan area, as 60% of Washington residents live in this region. The population of the entire state was estimated as 6,274,540 at the 2010 Census. Other populous areas with Washington commercial real estate listings include Spokane with a population of 195,629, Tacoma with a population of 193,556 and Vancouver with an estimated population of 143,560.
In 2010, the total gross state product was $351.5 billion. The economy of Washington is supported by many large businesses including Boeing, Paccar, Microsoft, Amazon.com, and Nintendo, to name just a few. According to a survey in Fortune magazine, 20 of the most admired companies have office space and industrial space in Washington, namely Starbucks, Microsoft, Costco and Nordstrom.
Washington is one of the largest agricultural states. Rural commercial land is dedicated to a variety of crops including red raspberries, peas, hops, apples, sweet cherries, and many others.
---