Search Results - Washington
---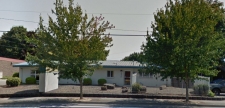 Retail - 10211 NE Fourth Plain Blvd, Vancouver, WA
$12/SqFt/Year
2,000 SqFt
Commercial building for lease (10211 NE Fourth Plain, Vancouver)
Others - 1222 N Pines, Spokane Valley, WA
Commercial - Spokane Valley, WA
Others - 11607 E Trent Minds Eye Glass, Spokane Valley, WA
Commercial - Spokane Valley, WA
Others - 12410 E Sinto, Spokane Valley, WA
Commercial - Spokane Valley, WA
Others - 12120 E Mission Suites 2 & 3, Spokane Valley, WA
Commercial - Spokane Valley, WA
Office - 3905 Martin Way E, Olympia, WA
$15/SqFt/Year
9,600 SqFt
Professional office building close to amenities. Easy access to I-5 and downtown Olympia and Lacey.
Land - 19330 21st Ave W, Lynnwood, WA
$0.15/SqFt/Month
Logistically excellent, level 34,000 SF storage yard near the junction of I-5 and I-405 off 196th St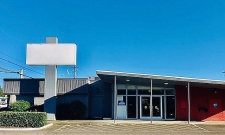 Multi-Use - 6501 East Mill Plain Blvd, Vancouver, WA
$0.82-1.25/SqFt/Month
5,500 SqFt
Great street exposure! 5500 SF open retail - office space -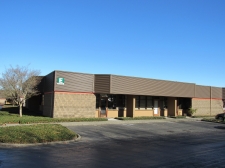 Office - 1045-1145 12th Ave NW, Issaquah, WA
$2/SqFt/Month
1,800 SqFt
Cascade Business Park is locally owned, well-maintained, and an ideal location for most any business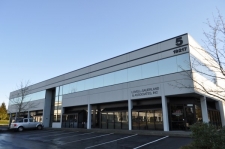 Office - 19217 36th Ave W, Lynnwood, WA
$1.92/SqFt/Month
1,868 SqFt
Alderwood Business Campus -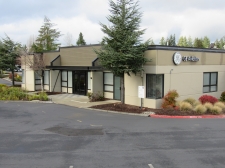 Office - 8225 44th Avenue West, Mukilteo, WA
$1.25/SqFt/Month
23,992 SqFt
Locally Owned and Professionally Maintained Business Park with High Visibility and Great Location!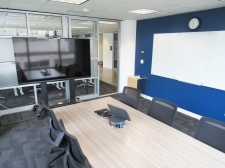 Office - 1420 5th Ave, Seattle, WA
10,000 SqFt
10,000 SF Sublease at US Bank Centre
Industrial - 1135 SE Gamblin St, Enumclaw, WA
$0.62/SqFt/Month
22,080 SqFt
Large warehouse space located in Light Industrial zoning. Heavy 2,000 amp, 480 V power.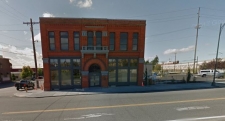 Office - 3120 Hewitt Ave, Everett, WA
$21/SqFt/Year
4,100 SqFt
Hewitt Ave Professional Space
Office - 2802-2826 S Meridian, Puyallup, WA
6,208 SqFt
Prime location Medical/Dental office space available for lease near the South Hill Mall in Puyallup.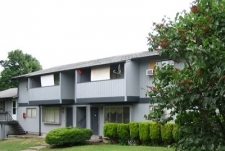 Multi-family - 2315 E. 13th Street, Vancouver, WA
$1.15-1.35/SqFt/Month
800-900 SqFt
Peaceful setting near Vancouver Downtown, Clark College and Historic Reserve.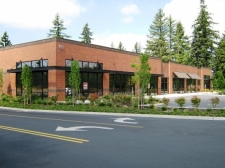 Retail - 925 NE 136th Ave, Vancouver, WA
$20/SqFt/Year
1,750-3,500 SqFt
Retail or Office Space on 136th just one mile from Mill Plain in Popular East Vancouver
Shopping Center - 9100-9106 NE Highway 99, Vancouver, WA
$18/SqFt/Year
673 SqFt
Vancouver Retail Space for Lease - 1 space available 673 SF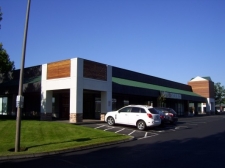 Office - 316 SE 123rd Ave Bld A, Vancouver, WA
$25/SqFt/Year
1,014-2,274 SqFt
Office Space for lease, 2,300 SF on Mill Plain Blvd in East Vancouver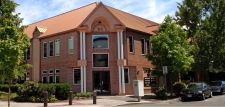 Office - 315 W Mill Plain Blvd., Vancouver, WA
509 SqFt
Vancouver Office Space for Lease - 1 space available from 509 SF
You will find many of the Washington commercial real estate listings in the Seattle metropolitan area, as 60% of Washington residents live in this region. The population of the entire state was estimated as 6,274,540 at the 2010 Census. Other populous areas with Washington commercial real estate listings include Spokane with a population of 195,629, Tacoma with a population of 193,556 and Vancouver with an estimated population of 143,560.
In 2010, the total gross state product was $351.5 billion. The economy of Washington is supported by many large businesses including Boeing, Paccar, Microsoft, Amazon.com, and Nintendo, to name just a few. According to a survey in Fortune magazine, 20 of the most admired companies have office space and industrial space in Washington, namely Starbucks, Microsoft, Costco and Nordstrom.
Washington is one of the largest agricultural states. Rural commercial land is dedicated to a variety of crops including red raspberries, peas, hops, apples, sweet cherries, and many others.
---