Search Results - Washington
---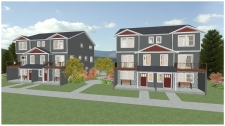 Multi-family - 1961 Westside Highway, Kelso, WA
$150,000
0.64 acres
Multifamily Building Lot on Westside Highway in Kelso Washington State, next to the Cowlitz River.
Industrial - 221 Taylor Street, Port Townsend, WA
$95,000
Are you passionate about good food, coffee and Port Townsend eateries?
Industrial - 9999 7th and Rainier Street, Port Townsend, WA
$500,000
Premium commercial parcels located on the new Rainier Street with visibility from both Discovery Roa
Industrial - 232 Taylor Street, Port Townsend, WA
$49,900
The Tin Brick was the place to go in Port Townsend for a great wood-fired pizza.
Industrial - 808 Nevitt Road, Burlington, WA
$1,632,000
Value is the land. Fantastic location! 585 Linear ft. of I-5 frontage and 100 linear ft.
Industrial - 7695 Cultus Bay Road, Clinton, WA
$595,000
Bailey's Corner, zoned Rural Center, is a historical location that serves as a popular rural communi
Industrial - 190 Masonic Hall Road #North, Port Hadlock, WA
$295,000
A landmark in the community, over 100 years of service and 20 with Terry.
Industrial - 680 W Highway 20, Burlington, WA
$768,000
Fantastic Location!!! 176 Linear ft. HW 20 frontage.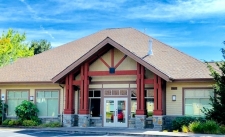 Office - 15609 SE Mill Plain Blvd, Vancouver, WA
$725,000
2,055 Sq. Ft. on 0.23 acres
Like new office building
Land - Railroad & Warren Ave, Newport, WA
$329,900
4.68 acres
Hard to find, Multi family development site in rapidly growing Newport, Washington. This 4.
Office - 126 Methow Valley Hwy N, Twisp, WA
$1,900,000
0.21 acres
Ever dream of owning a Highly profitable gas station, market &
Others - 45 Marion Rd, Elma, WA
$890,000
16,116 Sq. Ft. on 1.67 acres
16,000 plus square foot warehouse.
Others - 16 Hwy 97, Brewster, WA
$900,000
0.31 acres
In Brewster the Apple Avenue Motel is a haven for adventure &
Others - 101 W Shaffer, Springdale, WA
$225,000
3,000 Sq. Ft.
Commercial - Springdale, WA
Others - 107 W Shaffer, Springdale, WA
$239,900
2,340 Sq. Ft. on 0.12 acres
Commercial - Springdale, WA
Others - 42921 Challenger Road, Concrete, WA
$2,295,000
55 acres
700 ft of riverfront on 60 plus acres, comprised of 13 parcels with a substantial income producing t
Office - 203 Harris Road, Cle Elum, WA
$307,000
0.04 acres
Beautiful updated historical building with an apartment.
Land - 37715 Milton Rd S, Milton, WA
$77,000
1.16 acres
1.16 acre commercial site with Business District zoning.
Land - 11219 34th Ave E, Tacoma, WA
$1,299,000
1,528 Sq. Ft. on 4.18 acres
Value is in the land. 4.18 acres in Mid County Plan area. Property has 3 bedroom/1.
Land - 82 W Valley Hwy N, Auburn, WA
$675,000
1.71 acres
Subject Property consists of 1.71 acres of unimproved land Zoned RA-5, (1-Residence per 5 acres).
You will find many of the Washington commercial real estate listings in the Seattle metropolitan area, as 60% of Washington residents live in this region. The population of the entire state was estimated as 6,274,540 at the 2010 Census. Other populous areas with Washington commercial real estate listings include Spokane with a population of 195,629, Tacoma with a population of 193,556 and Vancouver with an estimated population of 143,560.
In 2010, the total gross state product was $351.5 billion. The economy of Washington is supported by many large businesses including Boeing, Paccar, Microsoft, Amazon.com, and Nintendo, to name just a few. According to a survey in Fortune magazine, 20 of the most admired companies have office space and industrial space in Washington, namely Starbucks, Microsoft, Costco and Nordstrom.
Washington is one of the largest agricultural states. Rural commercial land is dedicated to a variety of crops including red raspberries, peas, hops, apples, sweet cherries, and many others.
---