Search Results - Washington
---
Industrial - 901 W 1st Ave, Toppenish, WA
$550,000
1,600 Sq. Ft.
Popular Chinese restaurant in Toppenish. Serviced people from the Yakima Valley fir 30+ years.
Office - 260 N Bonair Rd, Zillah, WA
$410,000
3,600 Sq. Ft.
Possible winery, brewery, residential, farm shop, or....located in the heart of the Yakima Valley.
Multi-family - 3208 Powerhouse Rd, Yakima, WA
$425,000
4,678 Sq. Ft.
3 rental units, (1) house 2bd, 1ba, 1250sf(2)
Office - 702 N 1st St, Yakima, WA
$1,500
1,215 Sq. Ft.
Lease include fully equipped furniture: Desks, chairs, file cabinets, tall post sign.
Office - 230 S 2nd St #Suite 201, Yakima, WA
$1,500
1,153 Sq. Ft.
Class ''A'' office space. 1153 sqft of space on the second floor. 230 S 2nd St, Ste 201.
Office - 1513 Summitview Ave, Yakima, WA
$8
16,214 Sq. Ft.
Retail space for lease at the busy lighted intersection of 16th Ave and Summitview.
Retail - 3229 S 148th St, SeaTac, WA
$1,225,000
6,020 Sq. Ft. on 0.39 acres
Currently occupied (lease-back) as the Washington Office for International Inspections Inc.
Others - 2207 N Pearl St, Tacoma, WA
$300,000
Ever fantasized about owning and operating an excellent restaurant? This is your opportunity!
Others - 102 N Crosby, Tekoa, WA
$165,000
Commercial - Tekoa, WA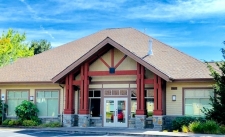 Office - 15609 SE Mill Plain Blvd, Vancouver, WA
$725,000
2,055 Sq. Ft. on 0.23 acres
Like new office building
Others - 17207 W Medical Lake Four Lakes, Medical Lake, WA
$995,000
4.59 acres
Commercial - Medical Lake, WA
Others - 5016 N Market, Spokane, WA
$460,000
Commercial - Spokane, WA
Others - Laurent's Sun Village Resort, Coulee City, WA
$1,400,000
28.5 acres
Commercial - Coulee City, WA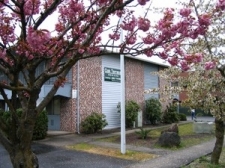 Multi-family - 9100 NE 15th Avenue, Vancouver, WA
$3,200,000
16,000 Sq. Ft. on 0.79 acres
25 unit apartment complex with over 40 parking spots. Near I-5 and Hwy 99.
Retail - 623 Duryea St, Raymond, WA
$79,950
0.13 acres
This 5500 square foot commercial lot has over 100 feet of busy Hwy 101 frontage with access from Dur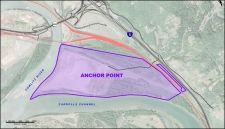 Land - 3000 Old Pacific Hwy S, Kelso, WA
597.86 acres
The Anchor Point site is comprised of approximately 600 acres, with nearly 300 developable upland ac
Others - 2800 South Center Mall, Tukwila, WA
$170,000
Successful Franchise Pretzel stand in the South Center Mall Food Court. Very profitable for owner.
Office - 6 W 2nd Ave, Toppenish, WA
$230,000
3,621 Sq. Ft.
Totally remodeled building with numerous possibilities!
Others - 2364 Jackson Highway, Chehalis, WA
$159,000
0.51 acres
Formerly "Peter's Chiropractic". Still set up with reception/office area with separate rooms.
Land - Deer Heights Rd. & Flight Dr., Spokane, WA
$900,000
6.27 acres
Deer Heights Rd & Flight dr|spokane, WA
You will find many of the Washington commercial real estate listings in the Seattle metropolitan area, as 60% of Washington residents live in this region. The population of the entire state was estimated as 6,274,540 at the 2010 Census. Other populous areas with Washington commercial real estate listings include Spokane with a population of 195,629, Tacoma with a population of 193,556 and Vancouver with an estimated population of 143,560.
In 2010, the total gross state product was $351.5 billion. The economy of Washington is supported by many large businesses including Boeing, Paccar, Microsoft, Amazon.com, and Nintendo, to name just a few. According to a survey in Fortune magazine, 20 of the most admired companies have office space and industrial space in Washington, namely Starbucks, Microsoft, Costco and Nordstrom.
Washington is one of the largest agricultural states. Rural commercial land is dedicated to a variety of crops including red raspberries, peas, hops, apples, sweet cherries, and many others.
---